Hall of Fame Great Cal Ripken Jr. Talks to B/R About Impact of Young MLB Stars
Rob Carr/Getty Images
Cal Ripken loves to talk baseball.
Hall of Fame great Cal Ripken Jr. was gracious enough to spend some time with Bleacher Report as he and Under Armour were unveiling the "Future Legends" uniforms that will be worn during the 2013 All-America Baseball Game.
As rain came down upon the warning track at Wrigley Field, Ripken spoke at length about some of the young stars in MLB today.
During the wide-ranging conversation, the former shortstop for the Baltimore Orioles marveled at the athleticism of Manny Machado, Yasiel Puig and Bryce Harper. He also recalled his favorite player growing up and some of the lessons the young stars are learning the hard way.
One part family, one part business, one part philanthropist and 100 percent baseball, the Maryland native loves talking about the sport in which he excelled.
Here are some of the highlights from B/R's conversation with Ripken.
Begin Slideshow

»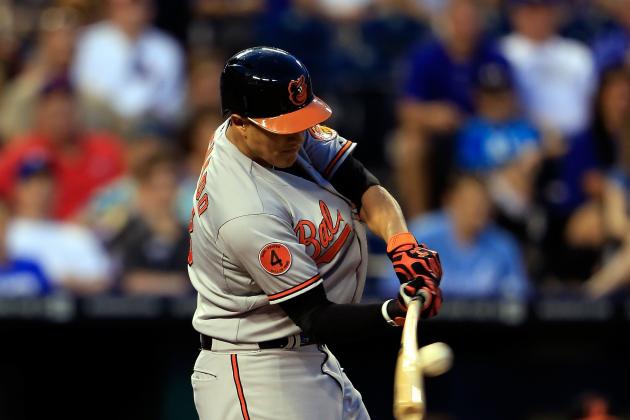 Jamie Squire/Getty Images
Like Ripken, Manny Machado went from high school to professional baseball.
"He is just a fantastically gifted physical athlete who has a great set of tools, especially his arm and his ability to catch, but his arm really separates him in a lot of ways from a lot of infielders.
Getting to know him and talk to him a little bit, he has a great aptitude for the game, which helps to put him in the right position.
The offensive side of the game has come along faster than what the Orioles thought. He is really contributing on a high level all the way around.
It is fun to watch him, period, because of the great plays he makes."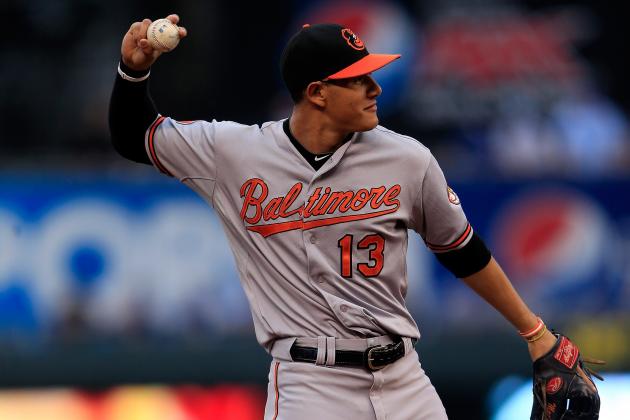 Jamie Squire/Getty Images
Ripken is looking forward to seeing what Machado can do at the shortstop position.
"He is learning himself every day, and you see him in these different shifts. They're testing to see how deep he can play, what types of angles he can play, so he's learning every step of the way, which is wonderful to watch. I like how he thinks about the game.
I wouldn't move J.J. Hardy. I wouldn't move that combination yet, but I'm really curious someday how Manny will play the position of shortstop.
The Orioles are lucky to have him. He plays the game as though he has been around six or seven years. He is confident and calm in pressure situations. He's pretty amazing."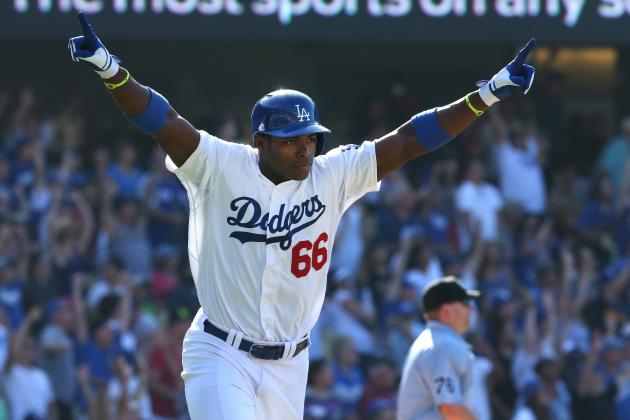 Stephen Dunn/Getty Images
Ripken is a fan of Yasiel Puig's abilities.
"Exciting player who plays with a little reckless abandon. Yasiel has done a wonderful job. Hanley Ramirez, of course, it doesn't hurt that he's got his swing back and playing great at shortstop. So he's a big reason why they (Los Angeles Dodgers) have gotten hot, but Yasiel is the real deal.
He's put together with a big, strong body who can put the ball out of all parts of the ballpark. His strength appears to be out over the plate. The league will catch up to him a little bit, so we will see how he makes that adjustment, but he is a real talent.
Love watching him play."
"Puig made a throw in the Washington Nationals game the other night when he threw out Bryce Harper. Now they called him safe, but the incredible part was that it was 3.1 seconds from where he was catching the ball to when the ball got to the third, which is a pretty amazing time.
He set up really early, caught the ball and got rid of it really quickly with an accurate throw."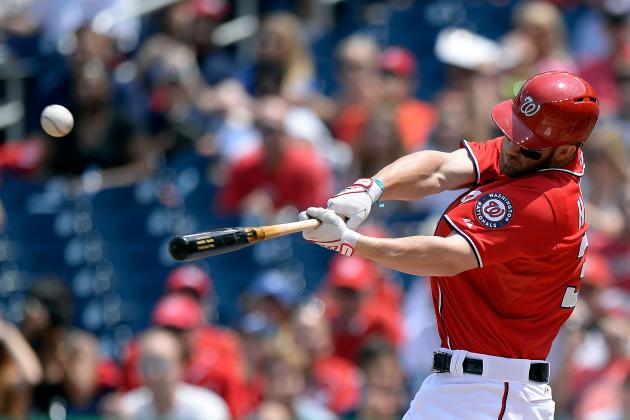 Patrick McDermott/Getty Images
Bryce Harper is one of the guys that Ripken thinks brings more than just ability to the table.
"It is interesting to watch both Bryce Harper and him (Puig) play the game.
They are at a stage in their careers where anything is possible. They believe that anything is possible. They're energy guys. They both bring that energy to the team.
I really wasn't an advocate of thinking…see, baseball is not an energy sport, per se. You have to play it every single day and keep an even keel, in my opinion. But there are certain players who have that intangible—the ability to rise up the energy level for the rest of the team—and those two guys have it."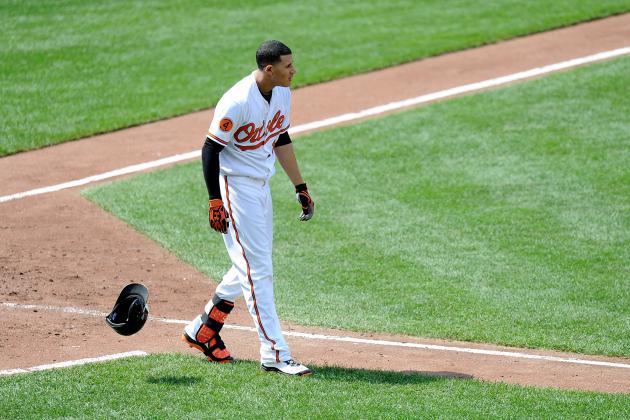 Greg Fiume/Getty Images
There are many lessons to be learned in the game today.
"They are the next crop and there are a lot of high expectations, but there is a right way to do it and a wrong way to do it. So I think what's happening now is a reminder, and it's a deterrent for future players to make bad choices and certainly learn from the mistakes of others.
The game is really healthy, though, when young stars are out there performing and you can relate to them the way you can.
The young crop of players having success—and having success early—is really good not just for baseball, but also for the individual teams."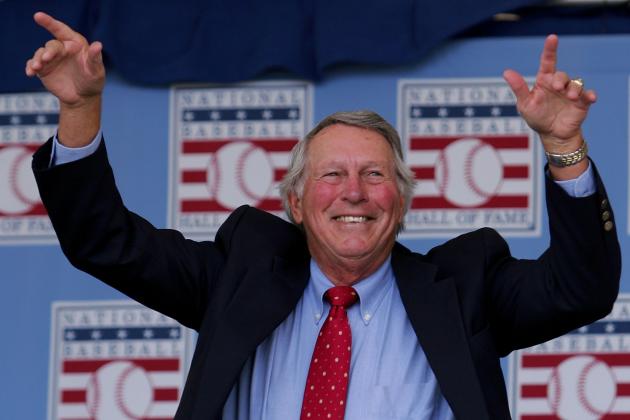 Chris McGrath/Getty Images
One of the all-time greats, Brooks Robinson.
"Brooks Robinson was my guy.
Growing up around Baltimore, it was easy to be an Orioles fan. They were good every year, but Brooksie was the guy everyone looked to. Good person. Great clutch player. Really fun to watch.
I think all of us who grew up around the Baltimore area were fans of Brooks Robinson."
Follow @MatthewSmithBR