Chicago Bears Training Camp Photo Gallery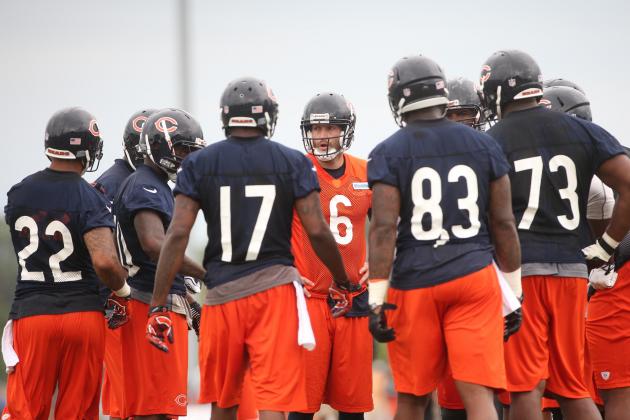 Jerry Lai-USA TODAY Sports

Training camp is under way for the Chicago Bears in Bourbonnais. The team comes to camp healthy and eager to put a long offseason in the past.
There a lots of new players and coaches on the team but plenty of familiar faces.
As they prepare themselves for another season of NFL action, we take an early look around camp.
Begin Slideshow

»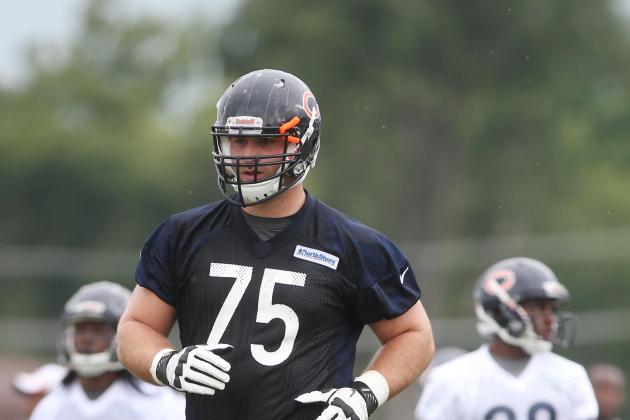 Jerry Lai-USA TODAY Sports
Kyle Long
Kyle Long is in competition to be the team's starting right guard. He is playing catch up after missing most of the team's offseason events due to NCAA restrictions.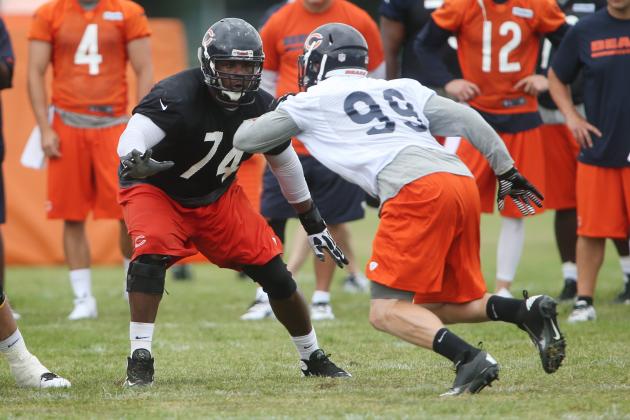 Jerry Lai-USA TODAY Sports
Jermon Bushrod & Shea McClellin
Last year's first-round pick Shea McClellin came to camp a few pounds lighter and motivated to have a breakout season.
He will get a ton of practice lining up against free-agent acquisition Jermon Bushrod. The former New Orleans Saints player was elected to the Pro Bowl in 2011.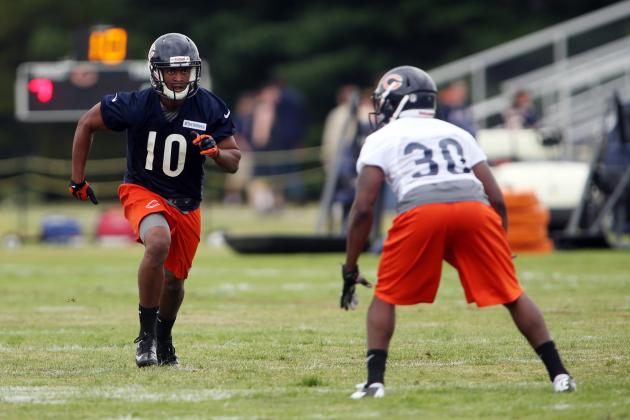 Jerry Lai-USA TODAY Sports
Marquess Wilson & Demontre Hurst
Many rookies will battle it out to make the final 53-man roster. It's important to pay attention to the matchups and see who stands out.
Seventh-round pick Marquess Wilson has a good chance at being the final wide receiver while rookie free agent Demontre Hurst has more of an uphill battle.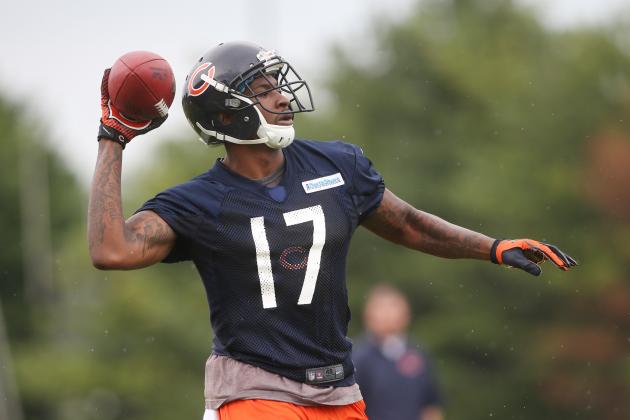 Jerry Lai-USA TODAY Sports
Alshon Jeffery
It's vital for the Bears to have another wide receiver step up and take pressure off Brandon Marshall.
Alshon Jeffery has all the talent in the world and could very well be that guy. He needs to stay healthy and build his relationship with quarterback Jay Cutler.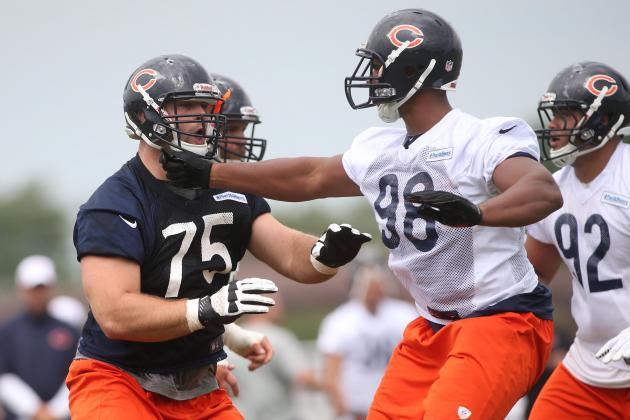 Jerry Lai-USA TODAY Sports
Kyle Long & Corey Wootton
Last season, Corey Wootton had a breakout year with the Bears. The relentless pass-rusher could be in for a solid pay day if he takes his game to the next level this year.
Wootton will be relied upon to bring some speed and energy opposite Julius Peppers. He could be poised to reach double-digit sacks in a season for the first time his career.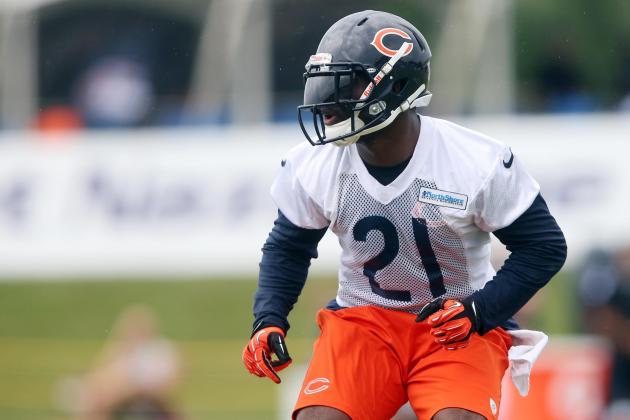 Jerry Lai-USA TODAY Sports
Major Wright
Safety Major Wright started and played in all 16 games for the first time in his career last year. In addition to providing some stability at the position, he was in on seven of the team's takeaways.
The Bears led the league with a turnover differential of plus-20 last year. Wright and the opportunistic defense will look to keep the momentum going this year.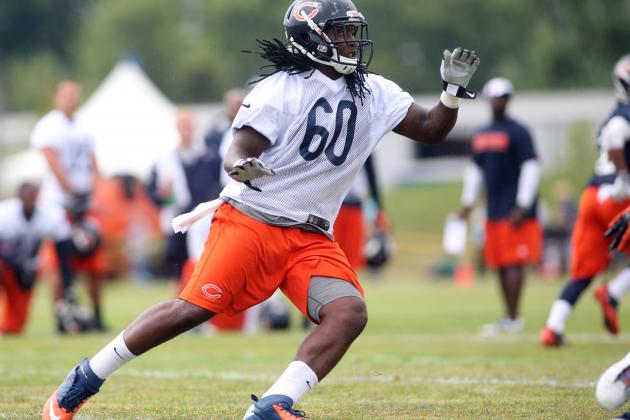 Jerry Lai-USA TODAY Sports
Khaseem Greene
This year's fourth-round pick, Khaseem Greene, comes into the league with a reputation as a hard-hitting playmaker.
Greene will most likely start the season as a backup but he will still see plenty of playing time. Should he begin to force turnovers like he did at Rutgers, he will be on the field a lot more.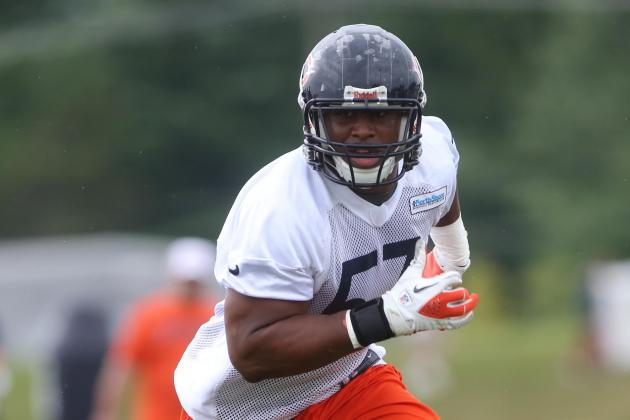 Jerry Lai-USA TODAY Sports
Jon Bostic
Can second-round pick Jon Bostic beat out veteran D.J. Williams for the starting middle linebacker job?
Bostic's size, energy and athleticism might be tough for Williams to overcome. If the young man from Florida can catch on quickly, he could be the successor to retired All-Pro Brian Urlacher sooner than many thought.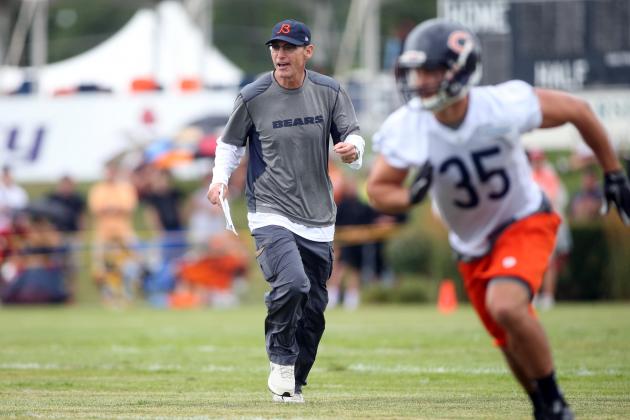 Jerry Lai-USA TODAY Sports
Marc Trestman & Brandon Hardin
Everybody, including head coach Marc Trestman, wants to get a good look at last year's third-round pick, safety Brandon Hardin.
Hardin is looking to show everyone what he can do after missing all of last year due to an injury in the first preseason game.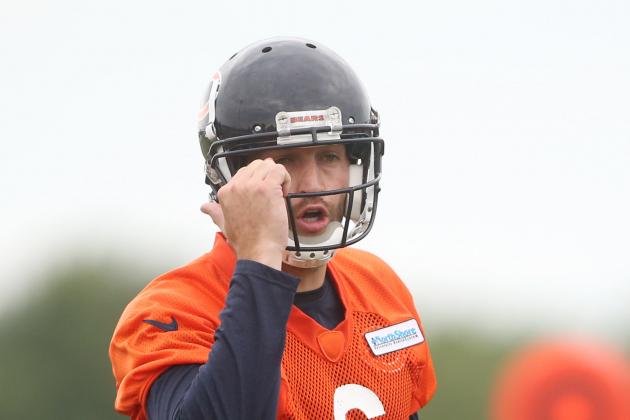 Jerry Lai-USA TODAY Sports
Jay Cutler
Quarterback Jay Cutler will be forced to play this season without a new contract. He needs to perform well if he wants to cash in on what could be his last chance at a big pay day.
In addition to his contract situation, Cutler also has to focus on learning yet another new offense. All eyes will be on him for sure during camp and the season.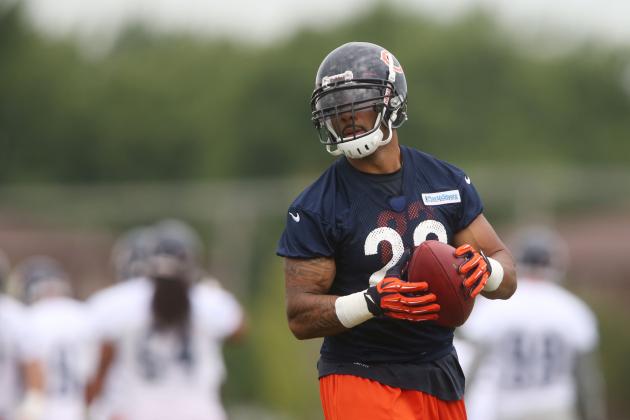 Jerry Lai-USA TODAY Sports
Matt Forte
Perhaps no player is more important on offense than running back Matt Forte.
Forte's ability as a dual-threat back will be on full display in this new offense. Marc Trestman loves to use a West Coast style predicated on using the running back in the running and receiving game.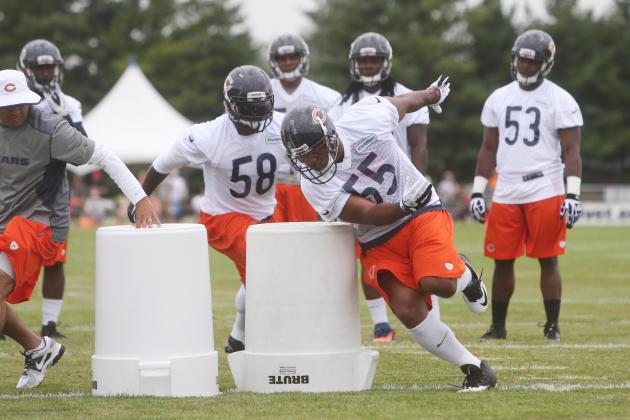 Jerry Lai-USA TODAY Sports
Lance Briggs
Even with the departure of Brian Urlacher and Nick Roach, the linebacker corps figures to be one of the team's strengths this year.
The unit will be led by All-Pro Lance Briggs. He will take over playcalling duties from Urlacher and make sure his teammates are in the right spots.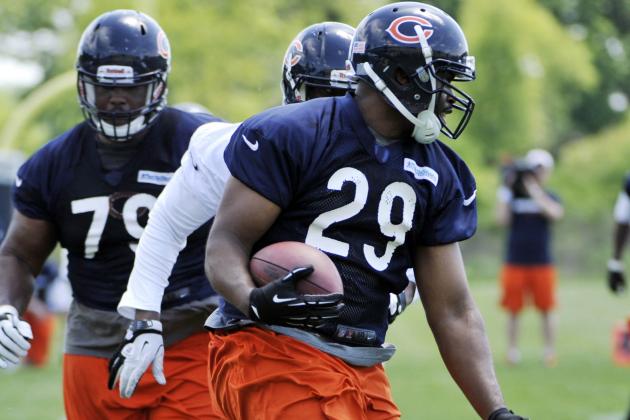 David Banks-USA TODAY Sports
Michael Bush
Michael Bush is healthy and poised to put a tough year behind him.
Bush suffered through a shoulder injury last year as well as an inept offense. He will have a much larger role this year and higher production now that he's pain free.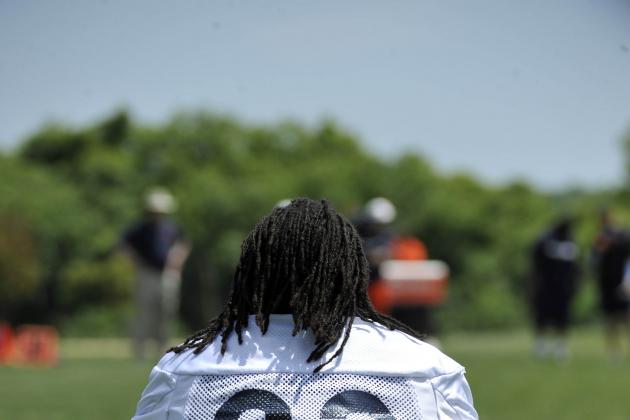 David Banks-USA TODAY Sports
Charles Tillman
Can Charles Tillman keep getting better like he has the last two seasons?
After not making the Pro Bowl in his first eight seasons, he has gone the last two years. The "Peanut Punch" is famous and Tillman will be looking to cash in as he is on the final year of his contract.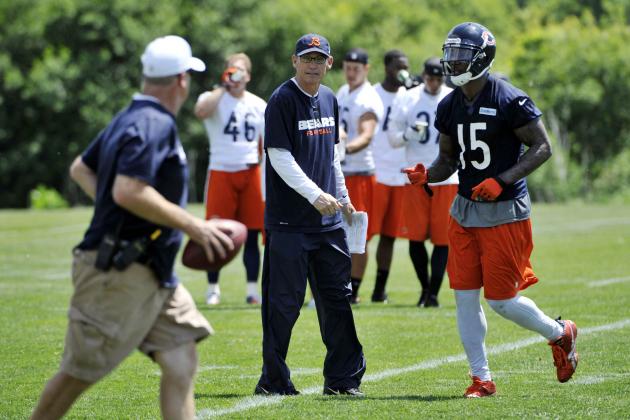 David Banks-USA TODAY Sports
Marc Trestman & Brandon Marshall
New head coach Marc Trestman wants a fast and productive offense. Over 65 plays a game is a realistic goal for the Bears on offense this year.
Having Brandon Marshall on your side goes a long way. In his first season as a Bear, he set team records in receptions and yards. Look for Marshall to have less catches this year but more touchdowns.