Sri Lanka vs. South Africa: Video Highlights Plus Winners and Losers for 4th ODI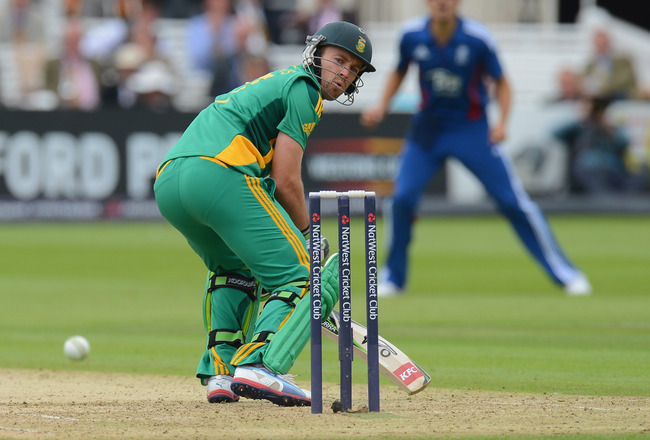 Shaun Botterill/Getty Images
South Africa lost the fourth ODI against Sri Lanka by eight wickets, meaning they also lose the series. The South Africans were, once again, dreadfully under par with the bat and even more so with the ball.
Sri Lanka's experience showed them up, and the Proteas will now go back to the drawing board ahead of the final, dead rubber ODI. Sri Lanka won with 36 balls still to spare, despite being made to field first.
Sri Lanka have been the stars of the show all through the series while South Africa have been over reliant on individuals. The team performance as a whole has been very poor.
Video Highlight: Hashim Amla and JP Duminy
Hashim Amla recovered from an injury to return to the side for the third ODI. Amla, along with JP Duminy, were the only batsmen who managed any score of significance for the Proteas.
Amla notched up 77 off 71 while Duminy added 97 off 121. The pair contributed over 70 percent of the visitors' runs. Nobody else managed more than 23, and only two players reached double figures. Despite winning the toss and choosing to bat first, the Proteas were dreadful in their approach.
Faf du Plessis continues to struggle while AB de Villiers hasn't quite looked himself in the one-day format either. Even with Quinton de Kock taking over the gloves from De Villiers, the skipper has struggled.
Loser: Morne Morkel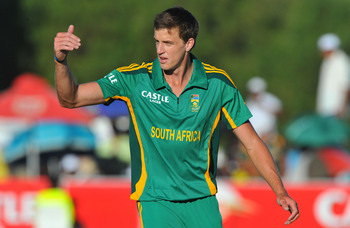 Gallo Images/Getty Images
South Africa's bowlers conceded 17 wides in total. Morne Morkel bowled seven of those by himself. The bowlers have been a major worry in the series and they were, once again, all over the place on Sunday.
Despite looking threatening early on and extract some bounce out of a pretty dead pitch, Morkel was inconsistent. AB de Villiers didn't even consider bringing him back into the attack to try and get a breakthrough when Sri Lanka were cruising.
Morkel has the potential to be a superb player, but somebody needs to have a word with South Africa's bowling coach Alan Donald to tell him something is rotten in the state of the Proteas' bowlers.
Winner: Kumar Sangakkara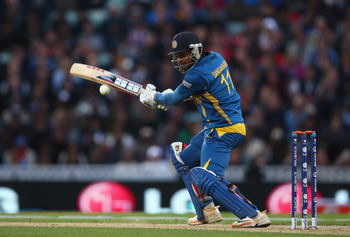 Paul Gilham/Getty Images
After a blip in the previous game, Kumar Sangakkara returned to his smashing best on Sunday. He scored 91 off 101 balls as he continued his rise to the top ODI scorers for the year.
Sangakkara has now scored 808 runs in 16 games this year. He's equal on runs with Pakistan's Misbah-ul-Haq, but has played two fewer matches. Sangakkara is a class player who continues to impress. Of course, he was helped by South Africa's poor bowling, but one cannot discount his efforts.
Winner: Tillakaratne Dilshan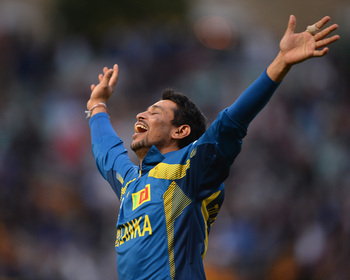 Mike Hewitt/Getty Images
Like his fellow countryman, Kumar Sangakkara, Tillakaratne Dilshan has had a superb year with the bat. He is the third highest run-scorer this year.
Dilshan has raced to 690 runs in 16 matches with an average of just a touch over 60. His unbeaten 115 off 130 against South Africa was his third ton this year.
He had to be pretty cautious up front, when the South African bowlers still looked like they kind of knew what they were doing. After getting through the tricky start, he excelled and played with incredible freedom to help Sri Lanka to an easy win.
Loser: Batting First in Sri Lanka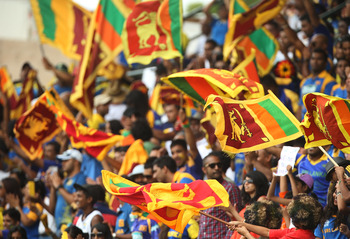 Mark Metcalfe/Getty Images
There is the myth that batting first in Sri Lanka is the best option for a team and usually results in a win. That was indeed true for the first three ODIs, but overall, the statistics are actually pretty equal.
Including this ODI, the team batting first has won 119 times while the side fielding first has now won 121 times. Sri Lanka won more matches batting first, but the overall stats are pretty evenly matched.
Statistics are a bit like puppets. If you reach deep enough, you can make them say anything. Sri Lanka showed that even if the odds are marginally against you, they're still very beatable.
Keep Reading