My Favorite Baseball Quotes, Vol.1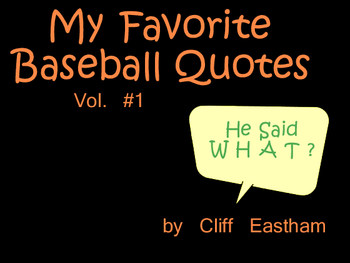 Baseball is not just a game, it can also be the point of some very good humor.
This is the first volume of my favorite baseball quotes. I hope you get a kick out of them as much as I did. I am still laughing at the Satchel Paige quotes.
The one about Hank Aaron's advice to Dusty Baker when facing Bob Gibson is one of the funniest things I've ever heard.
Take a look and have fun with it.
10. Humphrey Bogart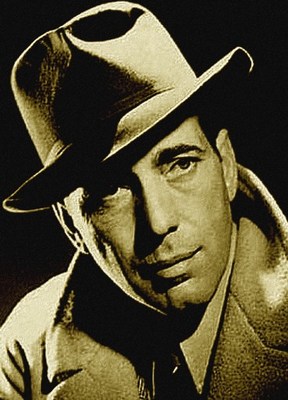 "A hot dog at the ballgame beats roast beef at the Ritz."
~Humphrey Bogart
9. Willie Stargell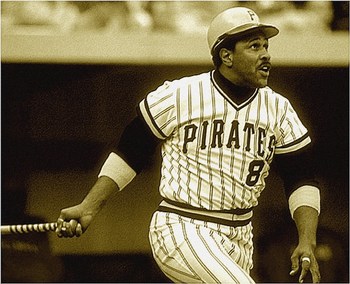 "When they start the game, they don't yell, 'Work ball.' They say, 'Play ball.'"
~Willie Stargell
8. Rick Wise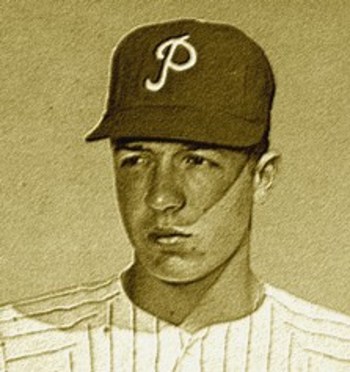 "The designated hitter rule is like letting someone else take Wilt Chamberlain's free throws."
~Rick Wise
7. Mickey Mantle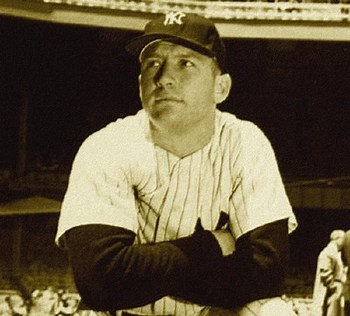 "During my 18 years, I came to bat almost 10,000 times. I struck out about 1,700 times and walked maybe 1,800 times. You figure a ballplayer will average about 500 at-bats a season. That means I played seven years without ever hitting the ball."
~Mickey Mantle
6. Joe Adcock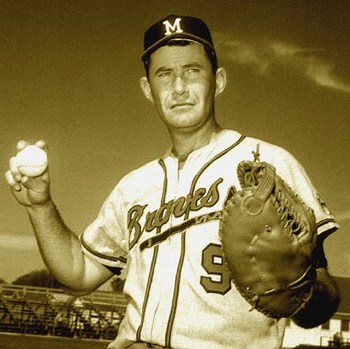 "Trying to sneak a pitch past Hank Aaron is like trying to sneak a sunrise past a rooster."
~Joe Adcock
5. George Bernard Shaw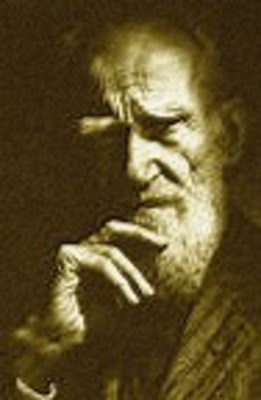 "What is both surprising and delightful is that spectators are allowed, and even expected, to join in the vocal part of the game...There is no reason why the field should not try to put the batsman off his stroke at the critical moment by neatly timed disparagements of his wife's fidelity and his mother's respectability."
~George Bernard Shaw
4. Tommy Lasorda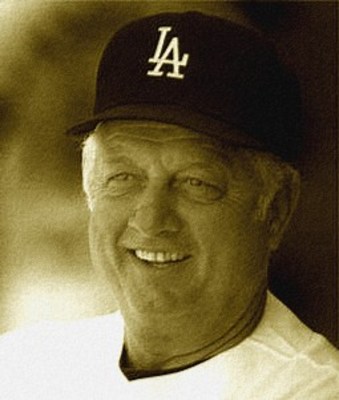 "No matter how good you are, you're going to lose one-third of your games. No matter how bad you are you're going to win one-third of your games. It's the other third that makes the difference."
~Tommy Lasorda
3. Satchel Paige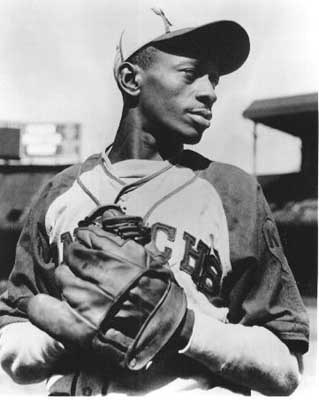 "One time I snuck a ball on with me and when I went to winding up, I threw one of them balls to first and one to second. I was so smooth I picked off both runners and fanned the batter without that ump or the other team even knowing it."
~Satchel Paige
2. Dusty Baker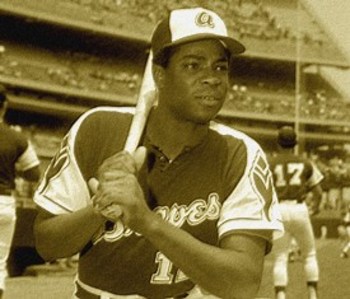 "(Hank Aaron told me) 'Don't dig in against Bob Gibson, he'll knock you down. He'd knock down his own grandmother if she dared to challenge him. Don't stare at him, don't smile at him, don't talk to him. He doesn't like it. If you happen to hit a home run, don't run too slow, don't run too fast. If you happen to want to celebrate, get in the tunnel first. And if he hits you, don't charge the mound, because he's a Gold Glove boxer.' I'm like, 'Damn, what about my 17-game hitting streak?' That was the night it ended."
~ Dusty Baker
1. Satchel Paige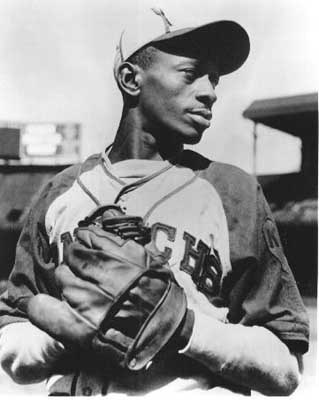 "Once he hit a line drive right past my ear. I turned around and saw the ball hit his ass sliding into second."
~Satchel Paige about Cool Papa Bell
Keep Reading