After watching both Panama and the United States play their way into Sunday's Gold Cup final match, we should be fairly familiar with both sides. However, key questions remain as we prepare for these teams to decide who will hoist the Gold Cup.
Both teams have played extremely well to get to this point. The United States has won all five of its matches through group play and into the knockout stage, setting up the opportunity to claim its fifth Gold Cup of all time and first since 2007.
For Panama, it's an opportunity to win its first Gold Cup and become the first country not named Mexico or the United States to win since Canada was victorious in 2000.
Here are the questions that will decide the outcome of the game.
Can the United States Win Without Jurgen Klinsmann?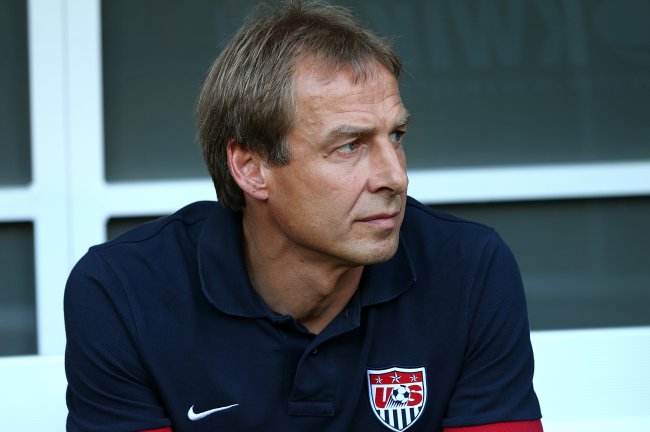 Jonathan Ferrey/Getty Images
The Americans enter this match in uncharted territory because they'll be without their manager, Jurgen Klinsmann. Per SportsCenter, the fiery German was suspended for the Gold Cup final for his tirade that got him ejected in the semifinal.
BREAKING: #USMNT manager Jurgen Klinsmann will miss Gold Cup final after drawing 1-game suspension for his tirade during semifinals.

— SportsCenter (@SportsCenter) July 27, 2013
But is it really uncharted territory? Well, not really.
According to Paul Carr of ESPN, the Stars and Stripes have been here before. In 2005, the team's manager, Bruce Arena, was suspended for the final Gold Cup match against...you guessed it, Panama.
Like 2005 (Arena), #USMNT coach ejected in Gold Cup semis vs HON, misses final vs PAN. U.S. won 2005 title on PKs.

— Paul Carr (@PCarrESPN) July 27, 2013
The U.S. still found a way to win as it claimed its third Gold Cup on penalty kicks.
Even though there's precedent that the team can still prevail, it will be interesting to see if there are any tactical differences in the way the team plays without the manager on the sideline.
Will Panama's Back Line Slow the United States Attack?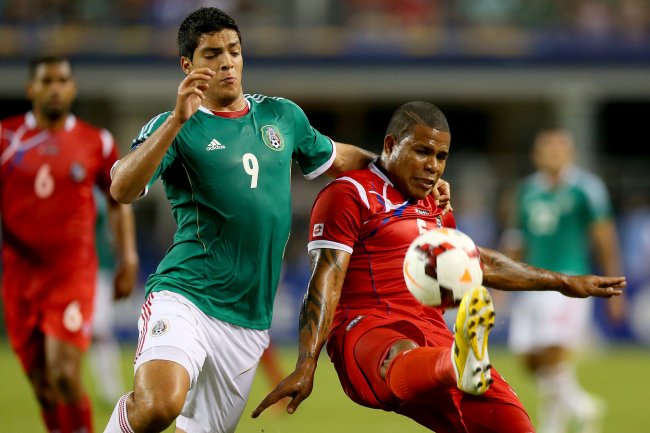 Ronald Martinez/Getty Images
Team USA hasn't had any difficulty finding the net. In five Gold Cup matches, Landon Donovan and Co. have racked up 19 goals in an an all-out offensive assault.
However, that attack will be put to the test like never before in this tournament when the U.S. meets Panama. Los Canaleros have allowed just three goals in their five Gold Cup matches, never allowing more than one goal in a game.
With the Panamanians scoring eight goals of their own in their last two matches, the Americans will have to find the net. Players like Chris Wondolowski who have dominated the weaker competition in the Cup will certainly get the opportunity to prove themselves.
Will Landon Donovan Continue to Shine?
While Wondolowski has stolen the spotlight for his incredible goal production in the tournament, it's been Landon Donovan who has propelled this team into the final.
According to ESPN Stats & Info, Donovan leads the Gold Cup field in assists, has created the most chances and is tied for the lead in goals.
Landon Donovan scored twice & assisted on a goal Wednesday vs Honduras. He leads Gold Cup in assists & chances created & is T-1st in goals

— ESPN Stats & Info (@ESPNStatsInfo) July 25, 2013
As Paul Carr of ESPN pointed out, he hasn't even needed that many touches to be the United States' most productive player.
Landon Donovan had 30 touches, fewest of any #USMNT starter. But he was everywhere: pic.twitter.com/e9zejkGiqb

— Paul Carr (@PCarrESPN) July 25, 2013
At 31 years old, it would be easy to count Donovan out as the U.S. team continues to get younger, but he's proved throughout this tournament that he still has what it takes to be an important member of this team. Now he'll have the opportunity to do it against better competition.