Baseball Hall of Fame: 2013 Class Stark Reminder of Effects of MLB's Steroid Era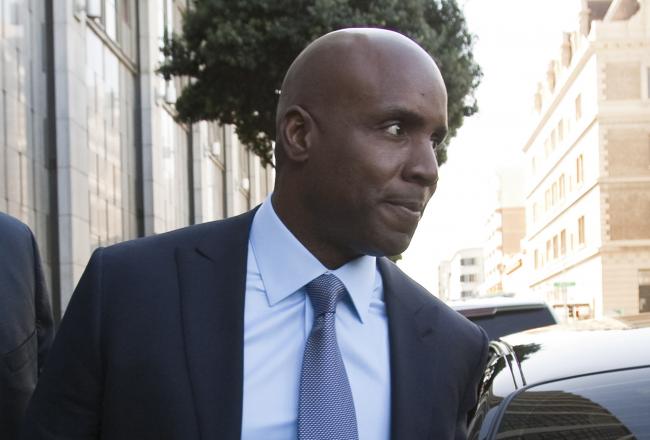 David Paul Morris/Getty Images
As we celebrate the accomplishments of New York Yankees owner Jacob Ruppert, umpire Hank O'Day and barehanded catcher James Laurie "Deacon" White in Cooperstown over the weekend, it's hard not to let one's gaze wander toward some of the players denied entry into the Baseball Hall of Fame in 2013.
First-year candidates Roger Clemens (37.6 percent), Barry Bonds (36.2 percent) and Sammy Sosa (12.5 percent) didn't get anywhere close to the 75 percent that the Baseball Writers' Association of America requires to earn a call to the Hall.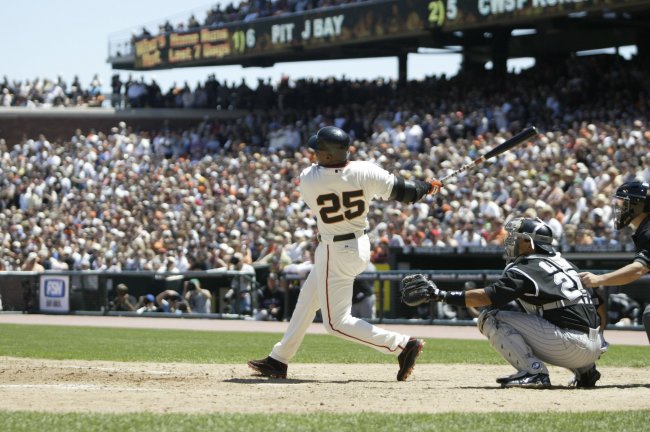 Otto Greule Jr/Getty Images
It was the latest reminder that the game's "steroid era" won't be rewarded by those in a position to immortalize baseball icons.
Not yet, anyway.
Craig Biggio, Jack Morris, Jeff Bagwell, Mike Piazza and Tim Raines were the five players who came closest to earning entry into the elite club, per Baseball-Reference.com. None did, and for the first time since 1996, the BBWAA did not elect a new player directly into the Hall of Fame.
The three men who will go down as the Baseball Hall of Fame's 2013 class represent the purity of the game. They were elected by a Pre-Integration Era Committee in December, well before voters turned in their January ballots for the honor.
White, who was the first batter and recorded the first hit in the history of professional baseball in 1871, has a truly remarkable story.
Sporting News' Jesse Spector talked about some of his accomplishments on Twitter:

Deacon White caught 458 games barehanded. That's just about impossible to fathom. http://t.co/ONIAf5nSBu

— Jesse Spector (@jessespector) July 24, 2013
Ruppert, who was instrumental in buying Babe Ruth from the Boston Red Sox and building Yankee Stadium in 1923, certainly left his mark on the game. O'Day, known as "The Reverend," turned a seven-year playing career into an umpiring one that spanned over three decades.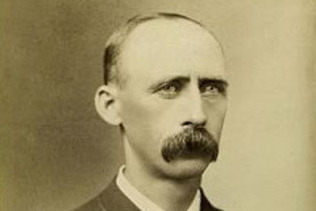 Without a doubt, there are three deserving men entering the Hall of Fame this year. Their families likely wish they were here to see it, but induction into the Hall is an honor that lasts far beyond the mortality of earth.
In similar fashion, connection with steroids has stayed with players who have the stats to be no-brainer Cooperstown candidates.
On paper, Bonds and Sosa are two of the best hitters to every play the game. It's the same story for Clemens on the mound. Rafael Palmeiro and Mark McGwire, two other hitters connected to steroids who were not voted in by writers this year, have also etched their names into MLB record books.
All five of those men were mentioned in the Mitchell Report in 2007. While their stats should be doing the heavy lifting for their Hall of Fame candidacy, it's the evidence connecting them to tarnishing the integrity of the game that's currently carrying the load.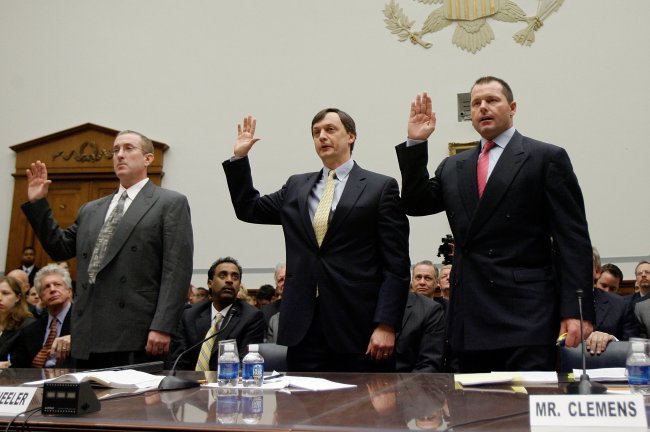 Chip Somodevilla/Getty Images
As reported by USA Today's Bob Nightengale, current Hall of Famers are just as opposed to including players connected to doping as their writer counterparts. Baltimore Orioles Hall of Fame third baseman Brooks Robinson spoke to Nightengale about it in Cooperstown on Saturday:
I get disappointed when I hear guys say, 'I only did it one time.' That upsets me, too. One time, what's the difference? I only robbed a bank once. ... The way I look at it, those guys cheated. They created an uneven playing field. I don't have any sympathy for them.
Heck, even a poll administered by ESPN the Magazine fell pretty close to the way official voters feel about electing players with ties to the steroid era:
Our #HallOfFame Confidential poll was pretty spot on. Votes for Bonds: 39.6% (actual: 36.2%), Clemens: 41.7% (37.6%); Sosa: 14.6% (12.5%).

— ESPN The Magazine (@ESPNMag) January 10, 2013
As we live and breathe, the saga continues. Bonds, Clemens and anyone else who experimented with steroids in the 1990s up until now continue to force Major League Baseball officials to keep grasping for straws in their attempts to clean up the game.
Ryan Braun and Alex Rodriguez are two of the latest (and biggest) examples that you can't cheat the system forever.
Braun will miss the remainder of the 2013 season based on his connection to Biogenesis of America. A suspension for A-Rod, who told ESPN's Peter Gammons in 2009 that his steroid days were behind him, could also be coming in connection to Tony Bosch's clinic.
We can't really pinpoint when steroid use in baseball started. Sadly, we can't really point to when it's going to end.
One thing is clear: A breaking point for including names mentioned in the same breath as performance-enhancing drugs won't get the benefit of the doubt from those in a position to give it to them.
Will they ever get the acceptance needed to make it to the Hall? That remains to be seen.
Will any player associated with wide-scale steroid use reach the Hall of Fame?
Baseball was once an American past time. There's evidence to suggest that it still is. On the surface, though, the love of the game you can see in the lives of White, O'Day and Ruppert can get lost in the shuffle when comparing baseball's past era and stars to its current ones.
Somewhere along the way, winning games and breaking records started to take precedence over the love of the game.
Opinions on how baseball should address the players who dominated during the "steroid era" continues to be mixed. Bonds and Clemens got roughly half the votes they needed to reach the Hall of Fame; both men have the credentials to get there one day.
Judging by the results of this year's Hall of Fame voting, the effects of the steroid era have not left the minds of the voters. They might one day, but the 2013 class—or lack thereof—will forever be a reminder that no one player is bigger than the game.
Follow B/R's Ethan Grant (@DowntownEG) on Twitter.
This article is
What is the duplicate article?
Why is this article offensive?
Where is this article plagiarized from?
Why is this article poorly edited?