WWE Worst of the Week: The Bella Twins, Dolph Ziggler and More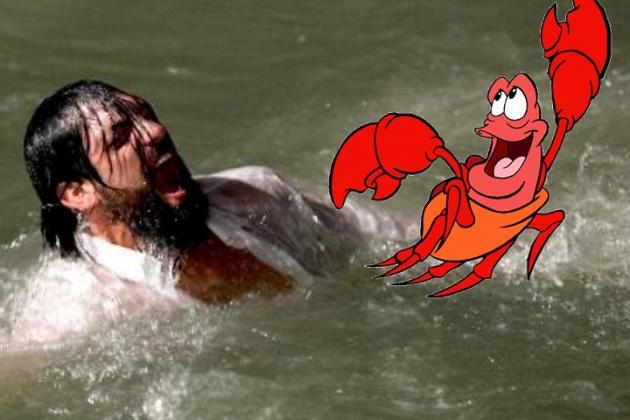 photos via wwe.com and disneyclips.com
This was the week of Daniel Bryan.
Besides watching Bryan wrestle three times on Raw (including the fantastic match with Antonio Cesaro), we saw John Cena and Triple H do their best to convince the fans (who were already convinced) that he deserves a title shot at SummerSlam.
Best of all, Bryan was left off of SmackDown, so you know he's becoming a star.
But let's take a look at the non-Bryan happenings of the week. There must have been some other things going on right?
We had a promoted Big Show not show up, week 357 of the McMahons badgering the Raw General manager and Rob Van Dam losing in under three minutes.
But those were not the worst things we saw this past week. No, far from it.
It's time to get out our flashlights and go searching for the Meatiest, Gobbledy Gookerest, Michael McGillicuttyiest and overall worst WWE moments of the week!
Begin Slideshow

»
In the world of WWE storytelling, Booker T and Teddy Long don't have jobs anymore. They're unemployed.
They were removed from power by Vince McMahon last week on SmackDown. So why then are they still traveling across the country with the rest of the roster, getting free catering and just hanging out backstage?
Economically speaking, that seems like a lot of wasted money.
Now, fighting over power has been all the rage in wrestling storylines over the past 15 years. It's incredibly played out, but usually the people fighting over power at least have some.
These two have been going at it forever on SmackDown without any hint of a payoff or a clue to where it was going. I'd be satisfied with WWE getting it over with once and for all and having Booker T vs. Teddy Long headline SummerSlam. If the company would agreed to drop the storyline forever, it would be a fair trade.
I'm just not digging this angle sucka. I'm really, really not.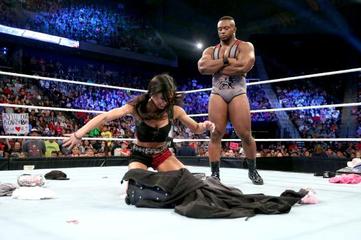 photo via wwe.com
The Miz better watch out, otherwise he may soon have some competition for WWE's worst babyface.
Dolph Ziggler was a fantastic heel, but so far his babyface run has been stumbling. You can't fully blame him. His material has been pretty weak.
Maybe though, he should turn down the smiles a little bit. Sheamus and John Cena already have that covered. Maybe he should turn down the bad jokes. Again, Sheamus and Cena have that covered.
On SmackDown, we watched AJ Lee go through Ziggler's luggage while he sat there, watched and cracked wise. His passport was destroyed, his driver's license was torn and his clothes were discarded. In retaliation, he insinuated that he's slept with hundreds of women.
Take that AJ!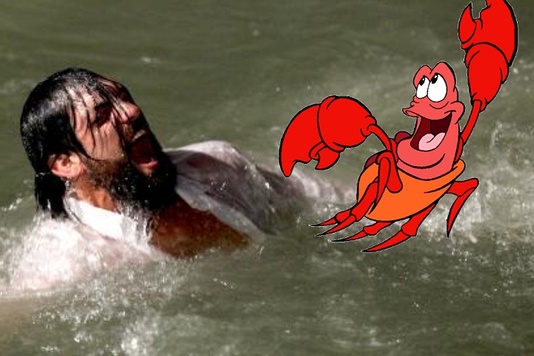 photos via wwe.com and disneyclips.com
Wowza, WWE must have been short on time on SmackDown.
I can't think of another reason that we had to watch Damien Sandow nearly drown for a good five minutes at the end of the show.
Really, WWE had to show us multiple replays of Sandow diving into the Gulf of Mexico as he was laying on the dock nearly dying. The cameraman stood there gleefully watching his potential demise.
It was about as campy as you'd expect.
It's hard to buy into this feud, because Sandow pretty much won his contract fair and square. Why should he just have let his partner win? It was a free-for-all match, so Cody Rhodes should just suck it up. It's one of those babyface turns where WWE expects us to like Cody because he was screwed over by a heel.
But Cody could still be a huge jerk for all we know! Until he cuts a promo talking about the error of his ways, it feels like it's two midcard heels feuding over a briefcase buried at sea.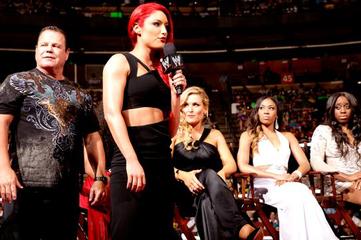 photo via wwe.com
Years from now, the Divas segment on Raw won't be remembered for how bad it was.
It won't be remembered for how pointless it was.
It will be remembered for the wardrobe malfunction.
But for fans that were able to look past that (or didn't notice upon the initial viewing), what we saw was a minor disaster.
All of the women of Total Divas came out to promote their new show. This consisted of a clip of the Bella Twins telling diva in training Eva Marie to dye her hair.
That was it. That was half the segment.
Instead of watching another minute of Total Divas, I'd rather watch a Great Khali cooking show, a Vickie Guerrero karaoke reality contest or Triple H star in a remake of Who's the Boss? with Stephanie McMahon playing Angela and Vince McMahon playing Mona.
In the end, we saw Eva suddenly turn heel and slap Jerry Lawler. Lawler then looked dejected and walked back to the announcing desk. He was a sad Jerry.
Miz told us to watch Total Divas, and the collective WWE Universe all died a little inside.
And lastly, if Miz is going to host SummerSlam, the party of the summer, I think I'll just stay home.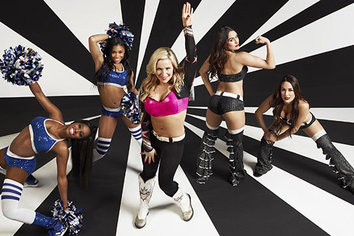 photo via tv.yahoo.com
That's right, the worst thing that has happened all week is the impending premier of Total Divas.
The show hasn't even debuted yet, and I haven't even seen it, but rest assured it's the worst.
We were filled with so many commercials and promos for this upcoming disaster that it's hard to imagine we survived the week unscathed.
There are so many things wrong with this idea, let's just name a few:
1) WWE is promoting reality on a made up show. They're telling fans on a fake show to watch the backstage lives of WWE wrestlers, and then discard everything we learned on the real one for pretend time. Yes, they did this with Tough Enough, but that show mainly focused on wrestlers who hadn't debuted yet. We weren't familiar with their characters through years of exposure.
2) Since WWE is promoting the "real lives" of the divas, how are they going to explain that its top babyfaces are dating the vile Bella twins? There's just no good way around that.
3) We already have six hours of prime-time WWE TV every week, a seventh is not just stupid, but dangerously stupid to our well being.
4) Wait, you're telling me that The Great Khali and Natalya aren't really an item? I don't even know what to believe in anymore!
Well, that's all for this week. Agree? Disagree? What was your worst moment of the week? Sound of below, and thanks for reading!