10 Fantasy Players Who Will Shine with Their New Team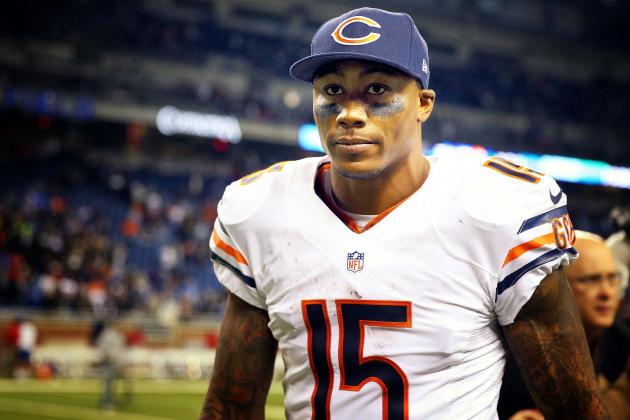 Mike Carter-USA TODAY Sports
Who will follow Brandon Marshall as the next fantasy star in a new uniform?
Brandon Marshall, Peyton Manning, Vincent Jackson and Martellus Bennett have at least two things in common. Each changed time zones before the 2012 season, and they all pieced together debut fantasy seasons at their new addresses that trumped their respective final efforts at their old ones.
2013 will see other veterans do the same.
Whether it's a free-agent acquisition like Steven Jackson or a traded player like Chris Ivory, a number of guys will put up better stats with their new teams. Although this list is half-stocked with wide receivers, you won't find the likes of Wes Welker, Mike Wallace or Greg Jennings.
Wallace will go from Ben Roethlisberger to Ryan Tannehill as his quarterback. Jennings will catch passes from Christian Ponder rather than Aaron Rodgers. Welker's not seeing a downgrade at quarterback, but he's suddenly in danger of being a tertiary target—in his own offense.
Hard to improve your numbers under those circumstances.
Begin Slideshow

»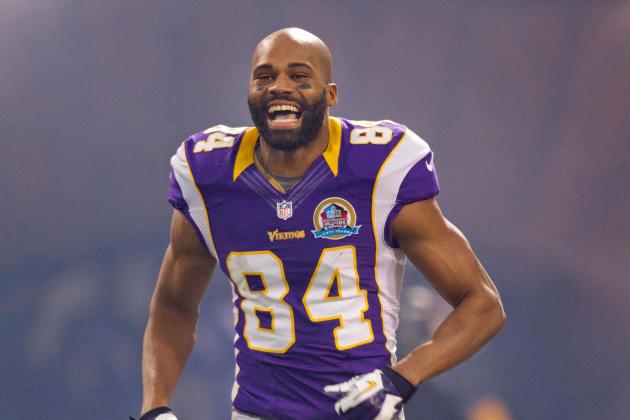 Bruce Kluckhohn-USA TODAY Sports

Donald Jones' release from the New England Patriots was disappointing. I believed in him as a sleeper—and still think he'll catch on somewhere, though he won't find a better fantasy situation than New England—but the logic behind his severance was that the Pats wanted to see more of their young guys in training camp.
Jones is 25. Michael Jenkins is 31.
There's no guarantee that Jenkins makes the team. If the veteran is still catching passes from Tom Brady in September, that can only mean good things. His projections are modest because his role is still to be determined, but Jenkins could provide tremendous upside at the tail end of your fantasy draft.
2013 Projections: 17 receptions, 276 yards, two touchdowns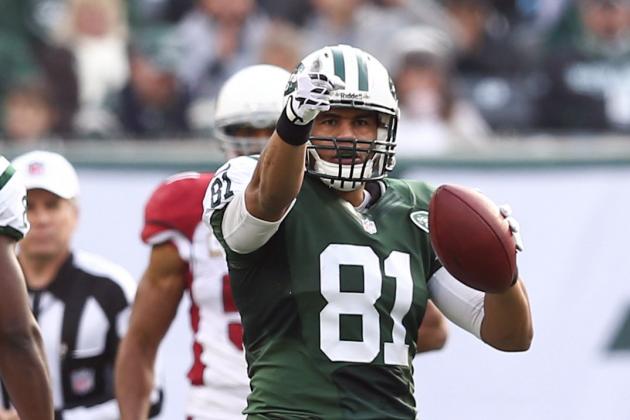 Debby Wong-USA TODAY Sports

Dustin Keller escapes the league-wide punch line that is the New York Jets' quarterback situation for the greener pastures of rising sophomore QB Ryan Tannehill and the Miami Dolphins offense. Anthony Fasano, Miami's leading receiver at tight end last season, is now with the Kansas City Chiefs.
That opens up an opportunity for Tannehill's former division rival. Keller played just eight games last season due to ankle issues, but he logged 16 in each of his four seasons prior.
2013 Projections: 46 receptions, 572 yards, five touchdowns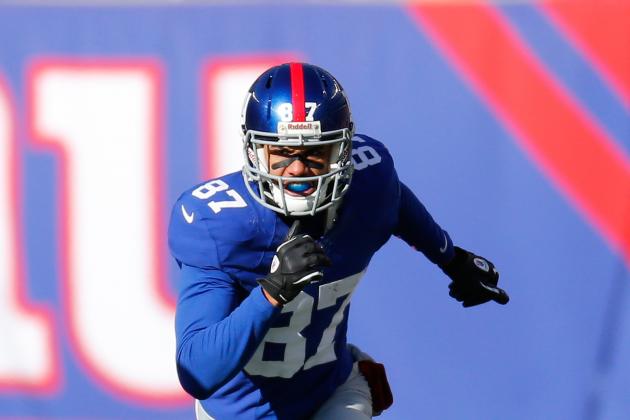 Jim O'Connor-USA TODAY Sports

Domenik Hixon spent much of the 2012 season buried beneath Hakeem Nicks and Victor Cruz on the New York Giants' depth chart. Those guys are pretty good—they combined for 139 catches, 1,784 yards and 13 touchdowns in 29 games (16 for Cruz, 13 for Nicks).
Now, Hixon is a member of the Carolina Panthers, led by Cam Newton. Don't be surprised if he assumes the No. 2 wide receiver position and becomes a nice matchup-based spot-start option.
2013 Projections: 44 receptions, 611 yards, four touchdowns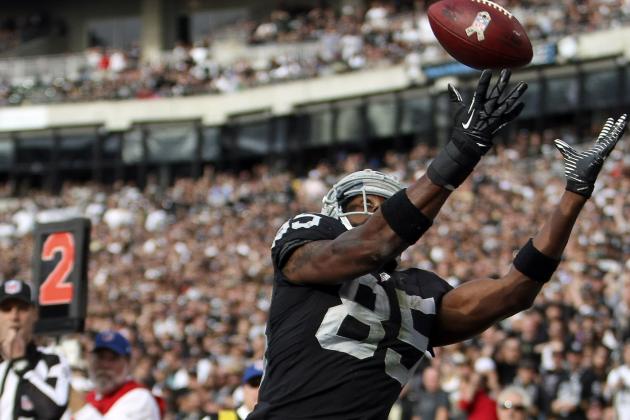 Kelley L Cox-USA TODAY Sports

While everyone's favorite breakout Indianapolis Colts player seems to be second-year wideout T.Y. Hilton, it's the Kansas City Chiefs' Donnie Avery who received 125 targets as Andrew Luck's deep threat in 2012.
In his place is the bigger, stronger, faster Darrius Heyward-Bey, who has caught 53.8 percent of the passes thrown in his direction since 2011. Avery caught 46.3 percent of his targets in the same span. 2013 is as good a time as any to bet on DHB's first 1,000-yard season. That is, as long as he's not hobbled by the sprained left knee he suffered Sunday, according to Mike Chappell of the Indianapolis Star.
Projections: 63 receptions, 933 yards, four touchdowns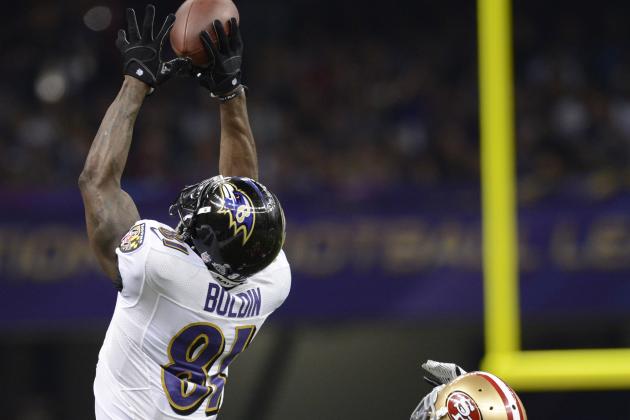 JD Mercer-USA TODAY Sports
Boldin still looks pretty spry here, doesn't he?
Anquan Boldin hasn't had a 1,000-yard season since 2009. That's not because he's slowing down due to age, though. He simply got fewer opportunities in Baltimore than he did in Arizona.
Boldin averaged 12.8 yards per catch on 83.7 grabs with the Arizona Cardinals in his first seven seasons, but he followed that up by averaging 14.2 per snag on 62 receptions with the Baltimore Ravens in his last three. Each individual season mark with Baltimore was stronger than his career average with the Cardinals.
The difference? The last three seasons marked his 30th, 31st and 32nd birthdays. Age isn't the problem here. Carry on.
Projections: 73 catches, 1,031 yards, six touchdowns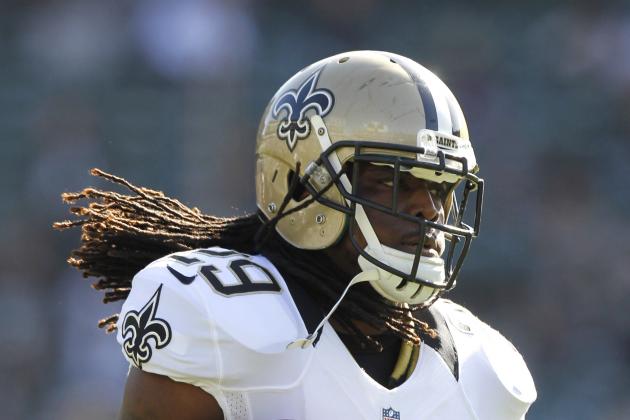 Cary Emondson-USA TODAY Sports

Don't expect Chris Ivory to translate his 5.1 career average yards per rushing attempt into a full season of five-plus yards per carry with the New York Jets. To this point, he's spent his entire career with the immense threat of Drew Brees and the New Orleans Saints' passing game by his side.
The Jets' passing productivity is far from that of the Saints', and Ivory caught only three passes in 26 games (including the playoffs) with New Orleans.
Nevertheless, former Jet Shonn Greene averaged 16.5 carries per game in his last two seasons in New York. That presents opportunity for Ivory, who has topped that mark only three times in his career.
Projections: 260 carries, 1,118 yards, eight touchdowns; 11 receptions, 92 yards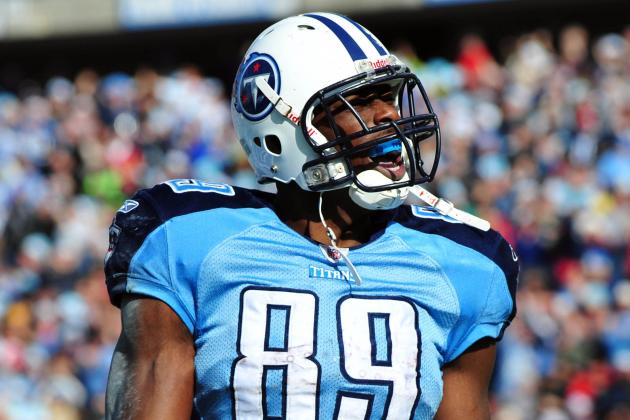 Don McPeak-USA TODAY Sports

Season numbers don't show it because his receivers have frequently been hurt, but Sam Bradford has the tendency to lock in on a guy and load him up with targets. For example, he threw 16 times at Mark Clayton in their first game together.
When Clayton got hurt, Danny Amendola got 19 looks.
Bradford's never thrown at Lance Kendricks more than nine times in a game, but he's also never had a talent like Jared Cook at the position: a 6'5", 240-pound wide receiver in a tight end's body.
Projections: 58 catches, 760 yards, seven touchdowns
USA TODAY Sports

Reggie Bush was points-per-reception royalty when he played with the pass-heavy New Orleans Saints. Then, he went to the Miami Dolphins, whose quarterback situation necessitated the selection of Ryan Tannehill at No. 8 overall—as the third QB off the board.
Of course, a season with a rookie under center followed.
Now with the Detroit Lions, Bush will be the main backfield threat for an offense that led Matthew Stafford to throw an NFL record-setting 727 passes in 2012. Of Detroit's 740 total passes, 143 went to running backs and 207 more went to tight ends.
Projections: 190 carries, 874 yards, six touchdowns; 70 receptions, 511 yards, three touchdowns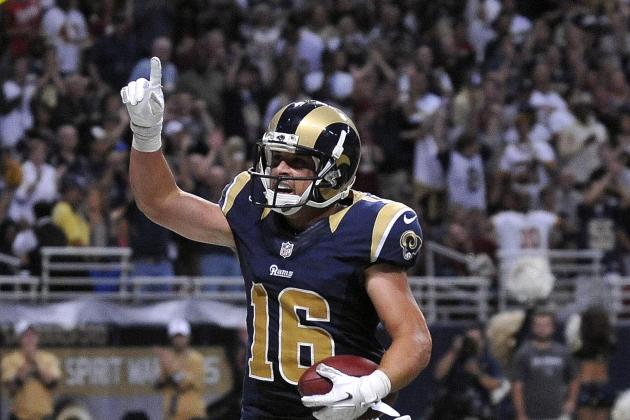 Jeff Curry-USA TODAY Sports

Danny Amendola's time spent as a No. 1 option in an anemic St. Louis Rams passing attack will help him explode with Tom Brady under center in New England, even if he's the Patriots' only household name at wideout in September.
Other recognizable options on the outside would be ideal, but the Pats' offense is going to run regardless. Brady heaped targets on Wes Welker. Amendola can do the same things that Welker does in the slot and create separation outside.
If healthy, he can challenge for the league lead in targets.
Projections: 117 catches, 1,516 yards, eight touchdowns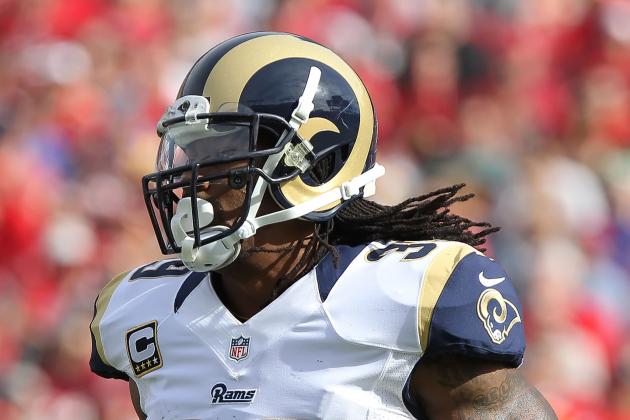 Kim Klement-USA TODAY Sports

Steven Jackson is in the same boat as his former teammate Danny Amendola. Both are entering established offenses with a featured role in mind. The Atlanta Falcons have successfully made the transition to a passing offense, but still handed Michael Turner the football 222 times last season.
Turner averaged just 3.6 yards per carry, while Jackson averaged 4.1 yards per tote in St. Louis. Everyone geared up to stop Jackson, and he hasn't scored more than seven touchdowns in a year since 2006.
He has rattled off 1,000-yard rushing seasons every year since 2005, though.
Projections: 262 carries, 1,127 yards, 12 touchdowns; 52 catches, 423 yards, one touchdown
For more fantasy football statistics, analysis and answers, follow Jamal on Twitter: Follow @StatManJ