Breaking Down the Pros and Cons of Each Chicago Bulls Offseason Move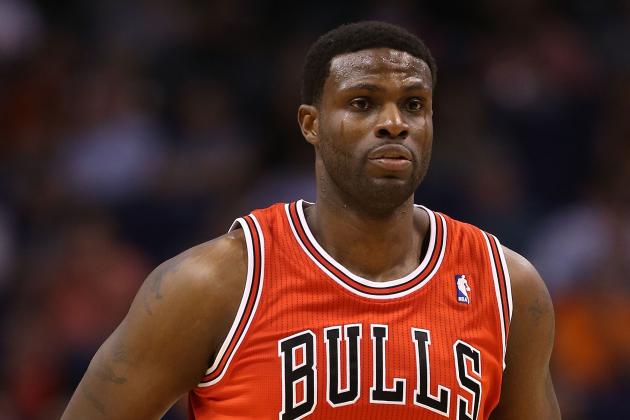 Christian Petersen/Getty Images
Nazr Mohammed will play another season in Chicago.
The Chicago Bulls have made a handful of moves this offseason. And, of course, each of those transactions is associated with both pros and cons.
It has been a relatively quiet summer for the Bulls. Lacking a boatload of cap space, the team wasn't able to land a big-name free agent like Dwight Howard or Chris Paul. They also didn't trade for an All-Star like Kevin Love or LaMarcus Aldridge.
Adding a star to the roster wasn't imperative anyway. With the return of Alpha Dog Derrick Rose (ACL injury), the Bulls should emerge as title contenders next season. Only a few "not-so-spectacular" moves were needed.
Chicago lost a pair of quality free agents in Nate Robinson and Marco Belinelli. However, acquisitions like Mike Dunleavy and Tony Snell should strengthen the Bulls' re-tooled bench.
What are the benefits and risks of each offseason move?
Begin Slideshow

»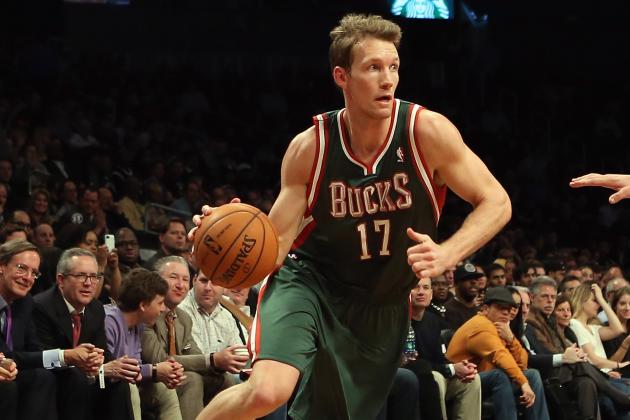 Bruce Bennett/Getty Images

Pros: This past season, Mike Dunleavy shot a red-hot 42.8 percent from downtown and drilled 128 treys. That's why he was signed by the Bulls, one of the league's worst three-point shooting teams last year (35.3 percent).
Dunleavy will replace shooting specialist Kyle Korver, who was dealt to the Atlanta Hawks last summer. Look for him to get a smorgasbord of open looks due to Derrick Rose's ability to penetrate and kick out.
Other than shooting, Dunleavy also provides the lineup with a little bit of scoring punch and respectable defense. He's a solid passer and ball-handler as well.
Cons: The Bulls' roster is filled with injury-prone players, and the last thing they need is another one. Dunleavy missed only seven games last year, but it wasn't too long ago that he played in just 18 games during one season (2008-09). He has missed 118 games over the past five seasons.
In addition, Dunleavy doesn't have much postseason experience, playing just nine playoff games during his 11-year career. Could that hurt the Bulls, who could make a deep postseason run next season?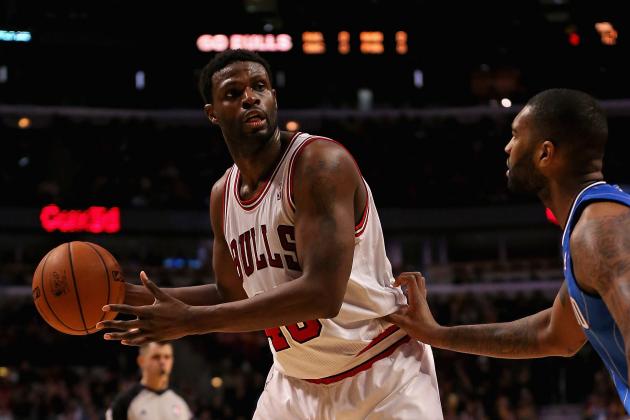 Jonathan Daniel/Getty Images

Pros: Bringing back reserve center Nazr Mohammed was a good move by the Bulls. Although he didn't play much during the first part of last season, the Chicago native was productive with increased minutes.
Mohammed came up huge in an April contest versus the Toronto Raptors, recording 16 points and 13 rebounds. He also came through during Game 4 of the Brooklyn Nets series, putting up nine points and six boards.
Shoving LeBron James in the playoffs showed it: Mohammed is Chicago's enforcer.
Cons: Mohammed will be 36 years old once the season begins. He's no spring chicken. Will his body start to break down? The Bulls can't afford for that to happen, as they'll need him to back up Joakim Noah, who's always bitten by the injury bug.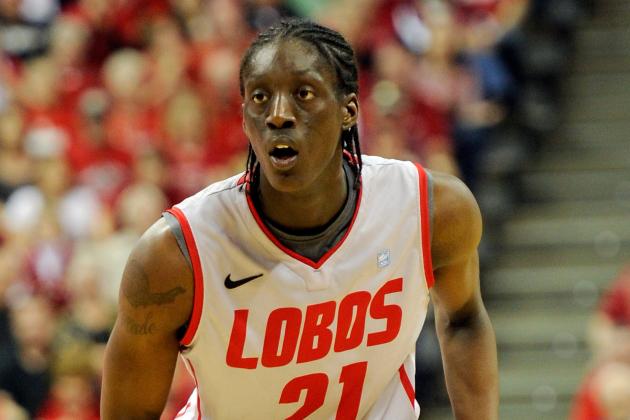 Ethan Miller/Getty Images

Pros: Although many fans were hoping for a backup center, the drafting of Tony Snell fills a need for the Bulls—outside shooting. The 6'7" swingman hit 39 percent of his three-point attempts last season at New Mexico.
Snell showcased his shooting during the Summer League finale, knocking down five of eight attempts from long-distance.
He has the potential to be a lockdown defender at the next level. Possessing a ridiculous 6'11" wingspan, the Californian will fit in nicely with the defensive-minded Bulls. He could develop into the ultimate "3 and D" guy down the road.
Cons: Snell is a string bean, weighing only 200 pounds. Or in other words, he isn't going to bully anyone around anytime soon. He needs to basically live in the gym, hitting the weights extremely hard. In addition, he lacks assertiveness and has a limited offensive game.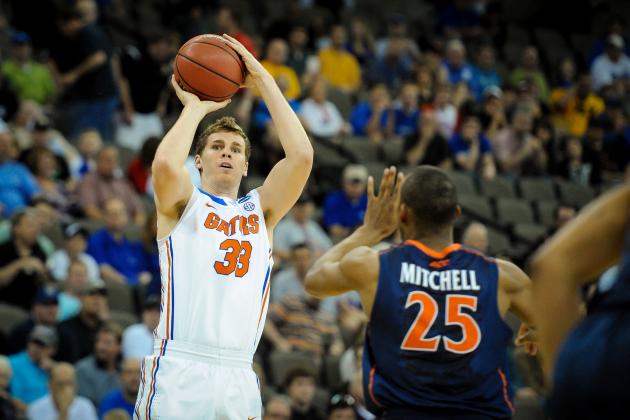 Eric Francis/Getty Images

Pros: Like fellow acquisitions Mike Dunleavy and Tony Snell, Erik Murphy was picked up because of his shooting ability. And boy can he shoot the basketball.
Murphy hit 45.3 percent of his threes as a senior at Florida last season. That's quite impressive for a 6'10" power forward. Actually, that would even be impressive for a 6'6" shooting guard.
He will eventually shoot his way into the Bulls' rotation, as he stretches the opposing defense. His 78.4 percent from the foul line is outstanding as well.
Cons: While Murphy can obviously shoot, he's not the world's greatest defender. Plus, he's not a good rebounder either, averaging just 5.5 boards per game last season. When his shot isn't falling, what else will he bring to the table? He's pretty much a one-trick pony at this time.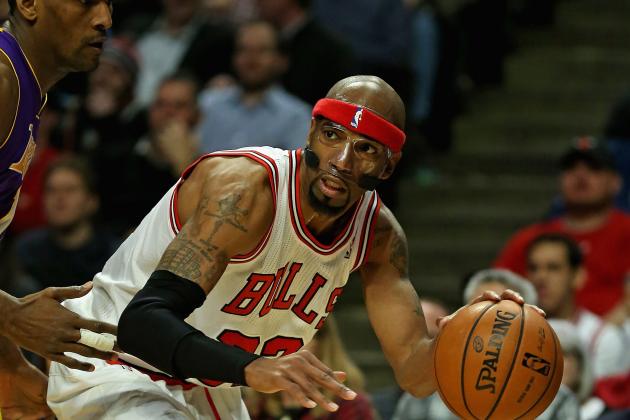 Jonathan Daniel/Getty Images

Pros: Saying goodbye to Richard Hamilton was the right thing to do. It's not that he's a locker room cancer or a terrible player; he just can't stay healthy.
Hamilton played only 78 regular-season games during his two-year Chicago stint. Yes, that's what you call injury-prone.
The Bulls will save $4 million by waiving his salary for next season. There's no point in keeping a guy around who's constantly wearing street clothes rather than a jersey.
Cons: Hamilton could've served as a great mentor for rookie Tony Snell. The former Connecticut star has put together a fantastic career, winning a title and making three All-Star teams. Perhaps he would teach Snell what it takes to be successful pro.