Highlighting the Smartest Moves Made in the NHL This Offseason
Anne-Marie Sorvin-USA TODAY Spor

Constrained by a lower salary cap and higher open-market salary demands, only the savviest NHL general managers were able to look smart this offseason.
A few, however, were able to do so.

Some landed a top-tier free agent for a surprisingly reasonable price. Some snatched up an unheralded player under the radar. Some re-signed one of their own assets just when the situation began to seem desperate. Some acquired a star for the perfect exchange or dealt one of their own at the ideal time.
In the long run, the brilliance of those transactions will begin to be revealed. In the meantime, though, the most intelligent decisions can only be appreciated on paper.
Seven of the smartest moves made in the NHL this offseason are highlighted on the coming slides.
Contract information courtesy of TSN.
Begin Slideshow

»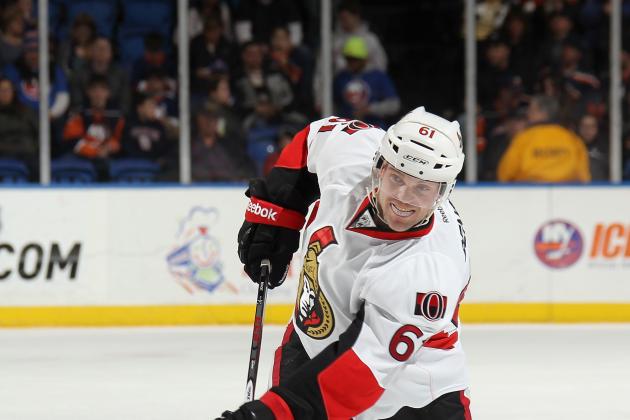 Bruce Bennett/Getty Images

Contract with Colorado Avalanche: One year, $900,000 cap hit
Late-blooming defenseman Andre Benoit returned from the KHL in 2012-13 to excel at both the AHL and NHL levels, proving himself during the lockout with Binghamton to earn a job with Ottawa in the shortened season.
The 29-year-old registered 10 points and 54 blocked shots in 33 regular-season games before tallying three more points and a plus-four rating in the playoffs.
With the Avalanche, a strong training camp and early-season performance should offer Benoit the opportunity to gain a significant role. Benoit's high-upside addition comes at a truly fantastic price for Colorado GM Greg Sherman.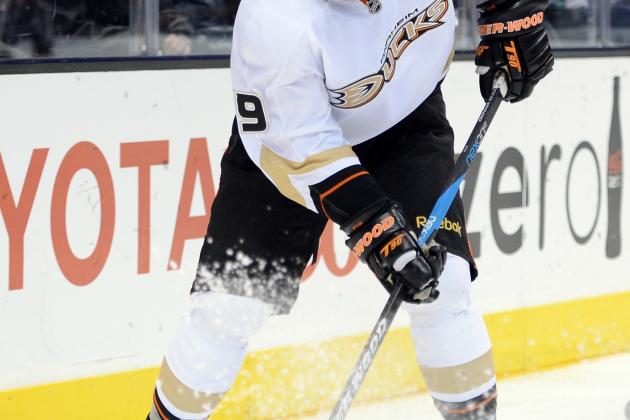 Harry How/Getty Images

Trade with Anaheim: Jakob Silfverberg, Stefan Noesen and 2014 first-round pick for Bobby Ryan
No Daniel Alfredsson? No problem.
The Bobby Ryan trade on July 5 was not cheap for Ottawa in any regard—GM Bryan Murray had to relinquish one of the franchise's top prospects (Silfverberg) and another potential one in exchange—but its timeliness was astonishing.
While the entire Ottawa Senators community remained in shock over the departure of longtime cornerstone Daniel Alfredsson just hours earlier, Murray hit the phone lines and landed a star of far greater worth than Alfredsson.
Bobby Ryan is 26; Alfredsson is 40. Ryan has scored 76 goals over the past three seasons; Alfredsson has scored 51. Ryan hit the 30-goal milestone in each of his last four full campaigns; Alfredsson hasn't reached that mark since 2007-08.
Against all odds, the Sens are easily a stronger team than they were at the beginning of the month.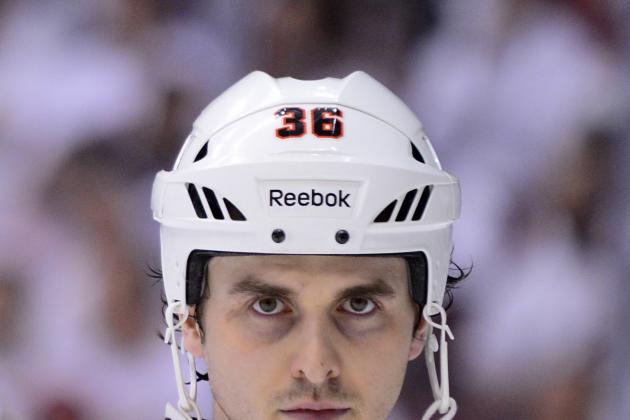 Matt Kartozian-USA TODAY Sports

Trade with Toronto Maple Leafs: Dave Bolland for 2013 Pick No. 51 (D Carl Dahlstrom), 2013 Pick No. 117 (became D Robin Norell), 2014 fourth-round pick
Chicago Blackhawks GM Stan Bowman certainly traded Dave Bolland at a time when his stock was sky-high—less than a week removed from the Stanley Cup-winning goal.
Bolland's career has turned up in recent years, tallying 19 goals in 2011-12 and then 20 points in the 2013 regular and postseasons, but he may still go down in the history books as a one-goal wonder.
Bowman's decision to ship off the hero at this time was a smart move. Three early- to mid-round picks is a hefty haul for a mediocre mid-line center; while Bowman eventually traded the 117th pick (up to 111th), his two selections—especially Dahlstrom at 51st overall—both hold promise in the back-end.
If Dahlstrom develops into the shutdown NHL rearguard he has the potential to be, Bowman will look back on this trade as an unappreciated stroke of brilliance.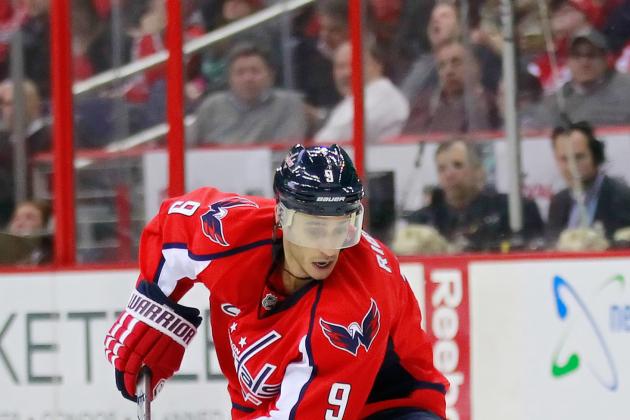 Geoff Burke-USA TODAY Sports

Contract with Phoenix: Four years, $5.5 million cap hit
Just when it looked like the Phoenix Coyotes were bound for both Seattle and bottom of the standings, the tables turned in Arizona.
The Glendale City Council voted 5-4 in favor of keeping the 'Yotes around. Nightly savior Mike Smith re-signed for six more years. And then, Mike Ribeiro, fresh off placing sixth in the league in assists last season, appeared out of the blue.
Ribeiro had a great 2013 for the Washington Capitals, replacing Alexander Semin's lost production with 13 goals and a whopping 36 helpers in 48 appearances. However, according to Adam Vingan, he told NBC Washington that "once I confirmed [the Capitals] couldn't re-sign me, my first option was Phoenix."
As a result of Ribeiro's intent to reunite with coach Dave Tippett, Coyotes GM Don Maloney was able to lock up the star 33-year-old for the next four years at only a slightly inflated salary.
Alongside fellow veterans Shane Doan and Radim Vrbata, Ribeiro should help the 'Yotes field a wholly underrated first in 2013-14.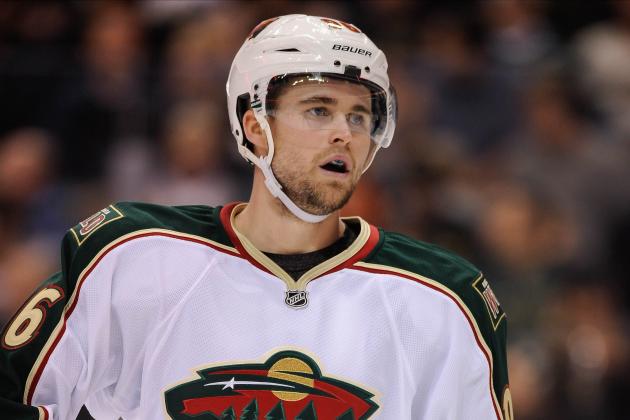 USA TODAY Sports

Contract with New York Islanders: One year, $2 million cap hit
Talented yet injury-prone winger Pierre-Marc Bouchard joins former Minnesota teammate Cal Clutterbuck on a New York Islanders team that added bottom-six experience this summer in a major way.
Isles' GM Garth Snow is certainly taking a risk on Bouchard. He hasn't played more than 59 games in any of the past four years, missing all but one game of 2009-10 and almost two-thirds of 2011-12.
Nonetheless, if Bouchard can stay healthy, the 29-year-old can bring a large dose of finesse and puck-handling skill to the lower lines. He's tallied totals as high as 20 goals and 50 assists in years past; in appearing in 43 of 48 games in 2013, he registered a decent eight goals and 12 helpers.
Snow aggressively saw through Bouchard's injury-prone label to realize his potential in a change of scenery.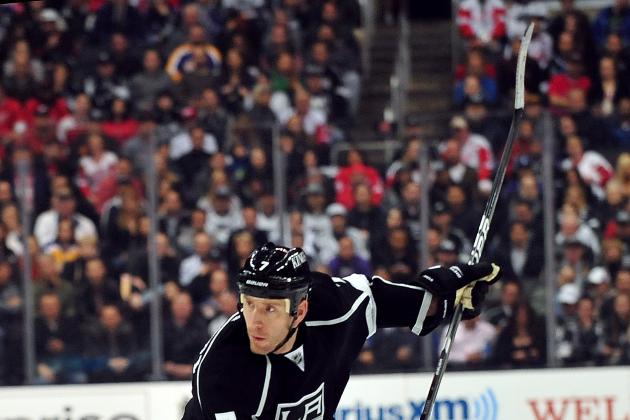 Gary A. Vasquez-USA TODAY Sports

Contract with Pittsburgh: Four years, $3.375 million cap hit
Pittsburgh Penguins GM Ray Shero brought back a long-lost member of the 2009 Penguins' Stanley Cup team in one of the most well-fitted signings of free agency's opening day.
"It was a mistake to let Scuderi go on my part," Shero said back on July 5. "To have the chance at a do-over and bring Rob back, I think that's a good day for us."
It's certainly not every day that a two-time Stanley Cup champion of Scuderi's well-rounded caliber can be landed for less than $3.4 million annually. The 34-year-old led the Los Angeles Kings in shorthanded ice time in 2013, ranked as one of the Kings' top two shot-blockers for four consecutive seasons and hasn't missed a game since February 2010.
Scuderi should be a stalwart on Pittsburgh's back-end in 2013-14. The league's best GM has done it again.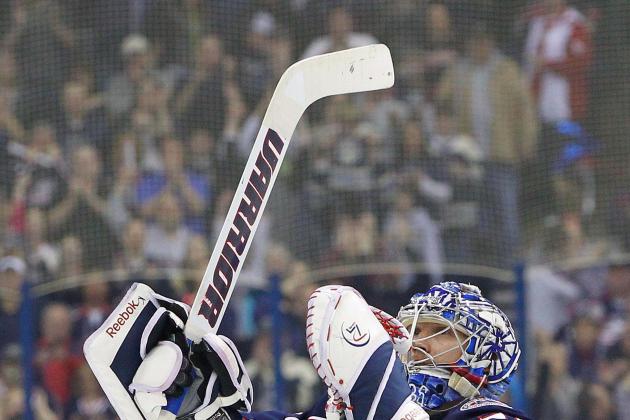 USA TODAY Sports

Contract with Columbus: Two years, $5.625 million cap hit
Sergei Bobrovsky had a surreal first year in Columbus in 2013, winning the Vezina Trophy with a 2.00 GAA and stunning .932 save percentage.
At first, GM Jarmo Kekalainen was stubborn about Bobrovsky's cash demands in offseason negotiations.
Then a realization—that, in a nutshell, Bobrovsky represents the Columbus Blue Jackets' entire playoff chance—hit him.
And he re-signed the 24-year-old Russian goaltender to a surprisingly reasonable $11.25 million contract extension.
Another sparkling 2013-14 campaign from the rising superstar could easily be enough to launch offensive-lacking Columbus into the postseason or further. Kekalainen made the only acceptable choice in the end.