Did We Really Learn Anything New at Big Ten Media Days?
Use your ← → (arrow) keys to browse more stories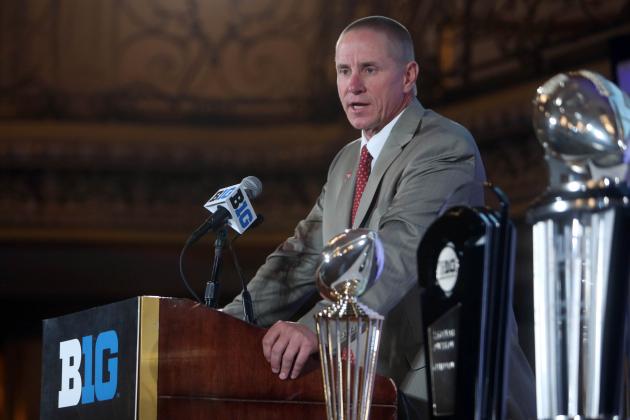 Jerry Lai-USA TODAY Sports

Sure, I guess it was important for Badger Nation that Wisconsin's new ball coach looked the part on stage. But now that he reassured us he's the man for the job, can't we just play games already?...