Sri Lanka vs. South Africa: Video Highlights Plus Winners and Losers for 3rd ODI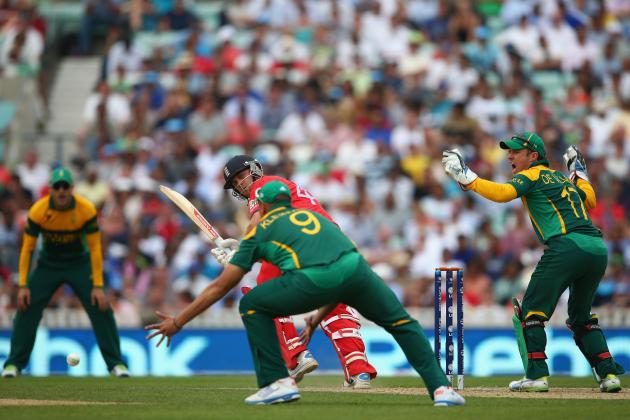 Paul Gilham/Getty Images

South Africa managed to keep their hopes alive in their ODI series against Sri Lanka. The Proteas claimed a 56-run win over the hosts, the first time in almost two decades that they have won an ODI in the country.
There was plenty of breathtaking cricket, but David Miller and Lonwabo Tsotsobe stood out for the visitors. Thisara Perera launched a late assault, but it wasn't enough to see Sri Lanka home.
South Africa can't afford any more mistakes from here on out if they want to claim victory in the series, though.
In this slideshow, we pick some of of the winners and losers from the match.
Begin Slideshow

»
Robin Peterson might have seen apparitions of Brian Lara on Friday. Just like when Brian Lara hit him for a record 28 runs in a single over in a Test match, Robin Peterson found himself whacked all around the park by Thisara Perera.
Perera hit five sixes and a four off Peterson in one over. That now gives Peterson the dubious honour of going for the second most expensive over in the history of the game.
Peterson had bowled reasonably until that over. For a minute, it looked like Sri Lanka might just pull victory from the jaws of defeat. Perera had done it against the Proteas before, but they weren't going to be bitten twice.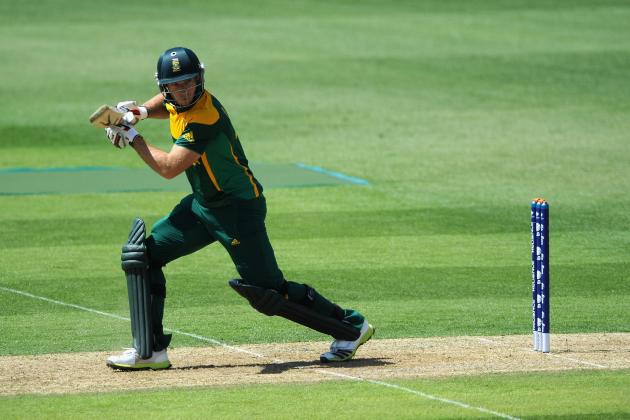 Christopher Lee/Getty Images

David Miller's future is so bright, you need shades. Miller hit a blistering 85 off 72 lower down the order, including combining with Ryan McLaren for 38 (35 of those runs scored by Miller) runs off the final two overs.
His knock propelled him right back into the limelight and reiterated his potential. As a lower-order hitter, Miller is sublime. He might not get it right every time, but he gets it right more often than not.
If South Africa can persist with him as a lower-order, smash-and-grab player, they'll be set for those future chases. His knock took him to second-highest run getter in the series.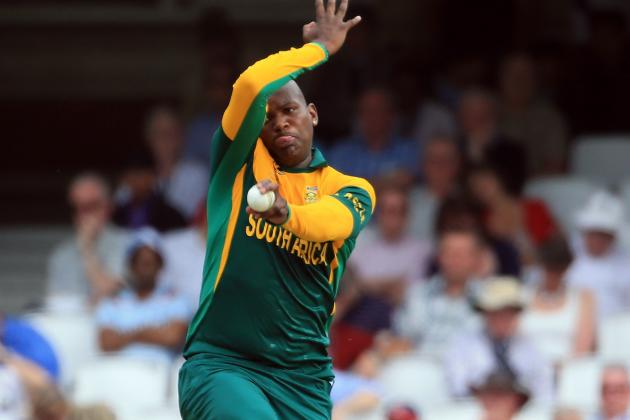 Richard Heathcote/Getty Images

When Lonwabo Tsostobe is on song, he is out of this world. He finished with four wickets for just 22 runs in his seven overs and announced his return from injury with a bang.
There have been some big questions surrounding Tstotsobe's fitness, with a nagging recurring injury and reportedly failing a fitness test, but still being included in the touring party.
He's back and firing now, though, and if he can reproduce a show like he did on Friday, South Africa might be feeling a bit more confident about their ability to compete against Sri Lanka in the remaining two ODIs.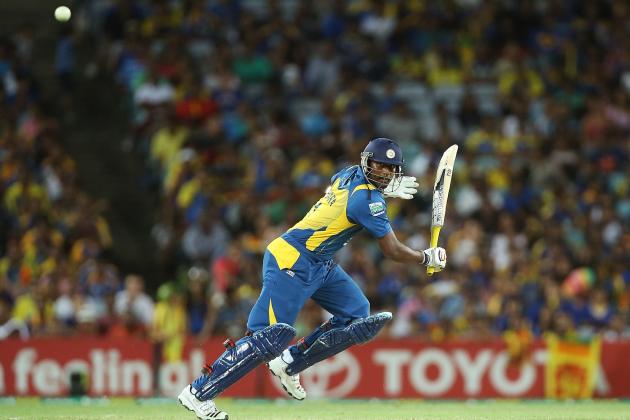 Mark Metcalfe/Getty Images

Poor Thisara Perera. Despite hammering 65 off 49 (the third highest score for any player in the match), his team still lost.
Perera's contribution, however, cannot be underestimated. He proves time and time again just how valuable he is as an all-rounder. He picked up two wickets on Friday and, though he was expensive, he has the ability to be quite aggressive.
He is a strong legside player and showed that with his walloping of Peterson. He's already the third-highest scorer of the series, just behind Kumar Sangakkara and David Miller.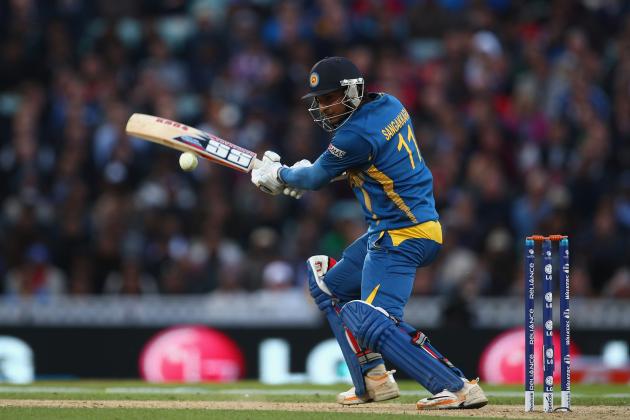 Paul Gilham/Getty Images

It's not often that Kumar Sangakkara and loser get put in one sentence. But there has to be a loser, and this time around it was Sanga. While he remains the top scorer for the series, he flopped on Friday.
Dismissed for a quacker, Sanga played a rather silly shot to get himself out. Going after a ball outside off, he drove straight to JP Duminy at cover.
With his team at 14-1, there was no need for the former skipper to play that shot. Those who were starting to think that perhaps Sanga was some sort of superhuman might feel slightly better. He can get it wrong, sometimes.
You've already seen the most brutal part of Thisara Perera's knock—here's the rest. He was eventually dismissed by Farhaan Behardien, who finished with three wickets in total.
Behardien might be slightly innocuous as a bowler, but he does have a bit of a golden arm. A penchant to take wickets when they are desperately needed, Behardien could very well grow into a handy batting all-rounder. Now he just needs to get his head around batting.