NHL Free Agency 2013: Ranking the Best Players Still Available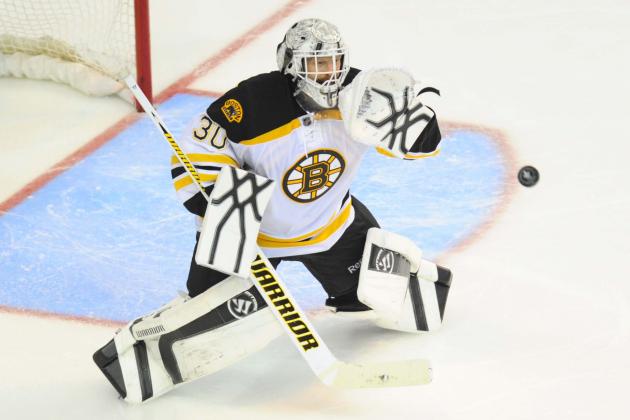 James Lang-USA TODAY Sports

The NHL free-agent market still has several quality players for general managers with limited salary cap space to pursue as they make the final adjustments to their rosters before training camps begin in September.
The goal for general managers at this stage of the offseason is finding value. Depth players are vitally important to winning in the playoffs, which is why veteran guys with postseason experience are the best targets for contending teams right now.
Let's take an updated look at the best unrestricted free agents available.
Begin Slideshow

»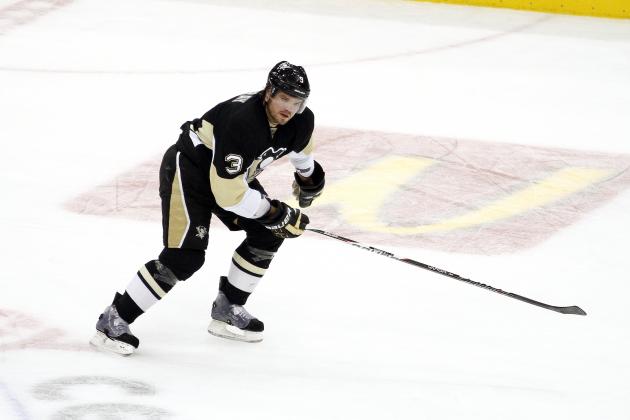 Justin K. Aller/Getty Images

Douglas Murray didn't give the Penguins the kind of shutdown defense in the playoffs that the team expected from him after giving up two second-round picks to bring the veteran to Pittsburgh.
But he's still a quality third-pairing defenseman capable of adding strength, size (6'3" and 245 pounds), penalty-killing and plenty of postseason experience to a contending team lacking depth on the blue line.
On a one-year deal, the 33-year-old veteran would be a low-risk signing.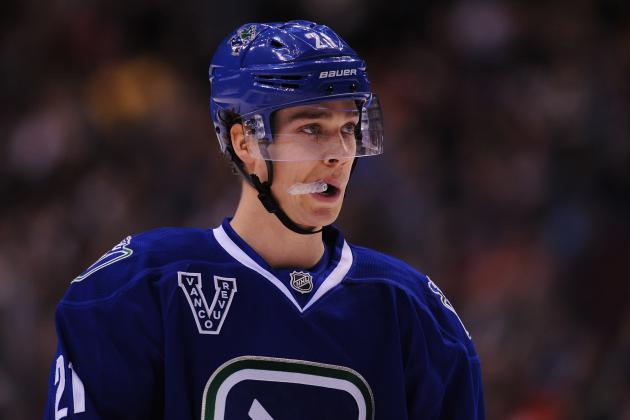 Derek Leung/Getty Images

At 27 years old, Mason Raymond is one of the younger veterans that teams should consider pursuing.
If he's healthy, Raymond is capable of scoring 10-20 goals, upgrading a power play and adding valuable speed to the lineup. He also has 55 games of playoff experience.
All of this makes him a player well worth signing as a third- or fourth-line winger.
There's a bit of a durability concern with Raymond, but he only missed two games last season, so signing him to a one- or two-year deal is well worth the risk for a team lacking scoring depth on the wings.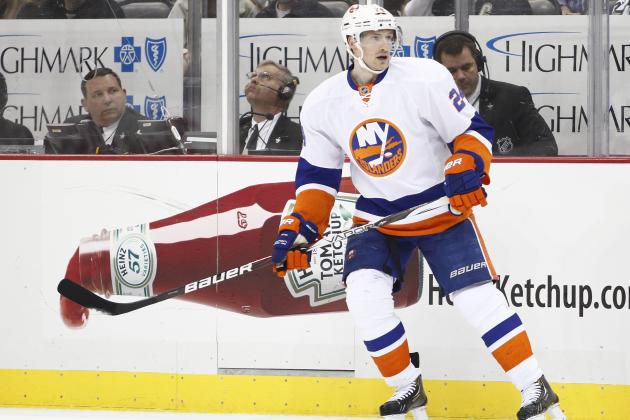 Justin K. Aller/Getty Images

Brad Boyes enjoyed one of the best seasons of his career for the New York Islanders in 2013, but given his poor performances in the two years prior, general managers might be thinking that his excellent lockout-shortened campaign was a product of him being motivated for another contract and not the kind of production teams will get from him moving forward.
With that said, Boyes is capable of providing a team with 40-55 points in a full 82-game season because of his high hockey IQ, good offensive awareness and accurate shot. This makes him a good free-agent target for a team needing additional scoring depth for the third line or an offensive-minded winger for a second-line role.
Boyes is also a good locker-room guy and is capable of excelling for a team that plays an uptempo style of hockey or a slower, defensive style.
On a one-year deal, taking a chance on Boyes is worth a shot for any general manager who needs to bolster his team's depth and doesn't have much salary cap space to work with.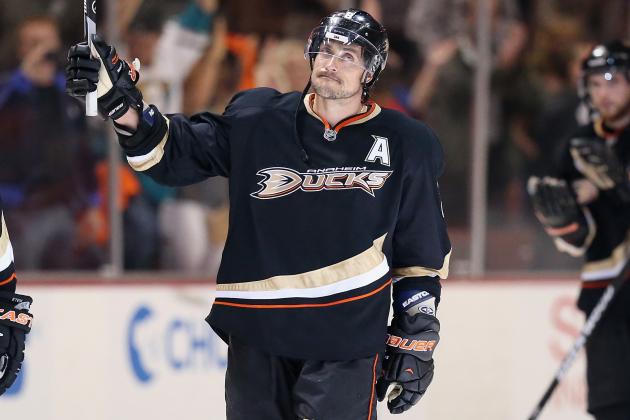 Jeff Gross/Getty Images

Teemu Selanne has not publicly announced whether or not he will retire or play a 20th season.
In the event he does come back for another year, the 43-year-old veteran will be a coveted free agent because of his ability to tally 30-50 points and provide valuable veteran leadership.
The future Hall of Fame winger would also upgrade a team's power play with his playmaking skills and ability to score goals with an accurate shot and quick release. In his last four non-lockout seasons, Selanne has posted 27 or more power-play points.
As a quality second- or third-line winger with 118 games of playoff experience (including a Stanley Cup title), the Finnish Flash would be a great addition to a playoff contender that lacks scoring depth.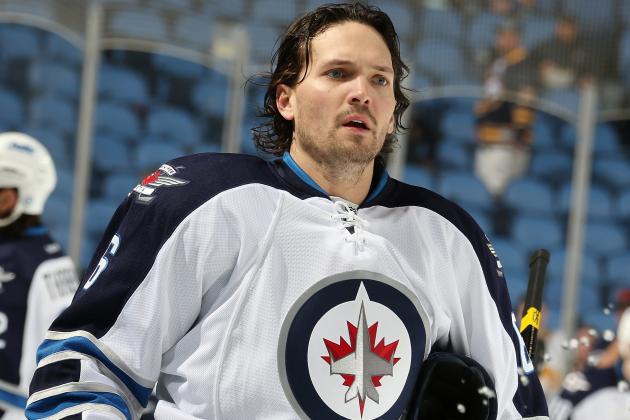 Sean Rudyk/Getty Images

Ron Hainsey is the type of stay-at-home defenseman that every team needs to compete for the Stanley Cup. At 33 years of age, Hainsey could be a second- or third-pairing defenseman that provides solid, smart play in his own end and 10-20 points for a playoff contender.
Hainsey is also a durable player, evidenced by the fact that he hasn't missed more than four regular-season games since 2005-06.
At the right price, a one- or two-year deal for Hainsey would be a smart decision for a team that lacks depth and/or toughness on the blue line.
Veteran defensemen are difficult to acquire before the trade deadline, which is why it's better to sign these players now and not have to part with valuable assets.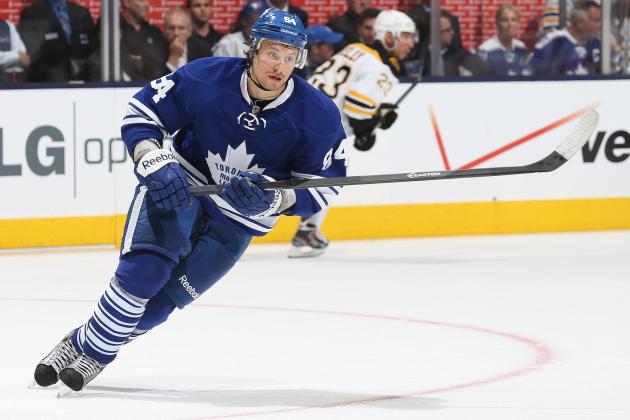 Claus Andersen/Getty Images

Mikhail Grabovski is capable of being a second- or third-line center for most NHL teams because of his playmaking skills and high hockey IQ.
Last year was a disappointment for the 29-year-old forward (16 points in 48 games), but he did tally over 50 points in each of the last two non-lockout seasons for the Toronto Maple Leafs.
With enough talent around him, Grabovski could be a 30-goal, 30-assist kind of center who will also win more than 50 percent of his faceoffs. The concerns about Grabovski's game are his inconsistency, lack of strong defensive skills and turnovers (he ranked third among Leafs forwards with 32 giveaways last season).
But as one of the younger free agents left on the market and someone capable of excelling in a top-six role, it would be surprising if Grabovski wasn't signed soon.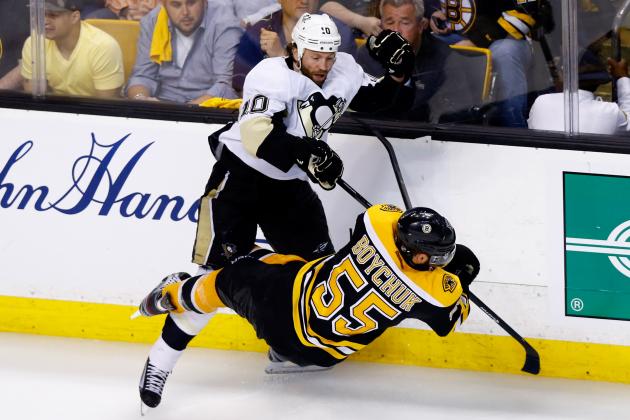 Jared Wickerham/Getty Images

Brenden Morrow is no longer a top-six power forward capable of tallying 50-70 points per season, but he would be a valuable depth forward on a playoff contender lacking playoff experience, veteran leadership and bottom-six scoring.
If he's healthy for a full season, Morrow should be able to score 15-25 goals while also playing a role on special teams. His skating ability has deteriorated over the last few years because of injuries, but the 34-year-old winger still has plenty of gas left in the tank.
As a veteran player still without a Stanley Cup championship on his resume, Morrow would be highly motivated to perform at a high level and fulfill any role that would help his new team win a title.
A few teams that should consider signing Morrow because of their need for additional truculence and playoff experience are the Montreal Canadiens, Detroit Red Wings, Ottawa Senators and New York Islanders.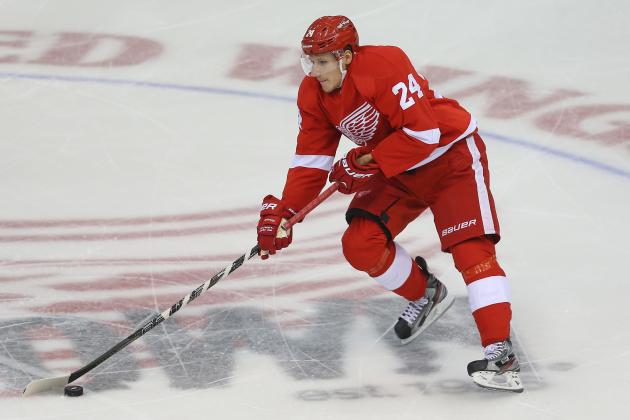 Tom Szczerbowski/Getty Images

Damien Brunner not being signed is the biggest free-agent surprise of the last two weeks. At just 27 years old, the Swiss forward is in the prime of his career and would add impressive goal-scoring ability, speed, playmaking and power-play skill to a playoff contender.
Consistency is a concern, but he was one of the Detroit Red Wings' best players in last year's playoffs with nine points (four goals, five assists) in 14 games.
Brunner's shootout ability (led Detroit with two game-deciding goals in 2013) should also be considered by general managers, because the extra points in the standings often play a huge part in which teams make and miss the playoffs.
For the right price, signing Brunner to a multi-year contract would be well worth the risk. He's a top-six forward who will make his teammates better, upgrade the power play and provide valuable scoring depth.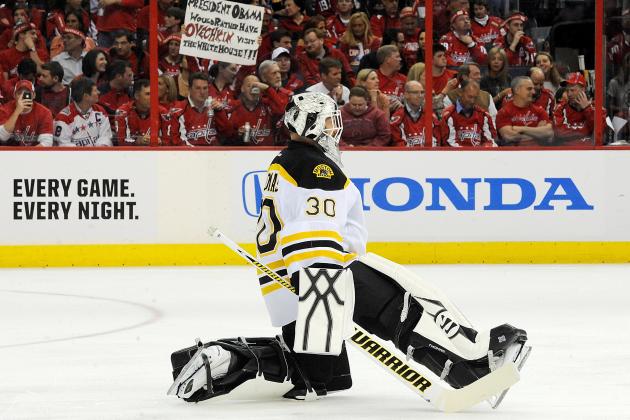 Patrick McDermott/Getty Images

Tim Thomas is by far the best goaltender left on the free-agent market.
As a former Stanley Cup champion who relishes the challenge of proving his doubters wrong, there's no question that the 39-year-old veteran would significantly upgrade the talent and depth at the goaltender position for several teams.
He's a durable player, teams can trust him in important playoff games, and he has the mental toughness and composure needed to prevent bad goals or games from negatively impacting his performance.
The risk in signing Thomas is the possibility that he'll create distractions with the posts he makes to his Facebook page, many of which involve hot-button political issues.
With that said, he's still talented enough to win 30-plus games for a playoff contender, which is why it would be surprising if the former Conn Smythe Trophy winner didn't find a new team before training camps begin.
Nicholas Goss is an NHL Lead Writer at Bleacher Report. He was also a credentialed writer at the 2011 and 2013 Stanley Cup Final, as well as the 2013 NHL draft.