Does Foles Need to Win the Locker Room?
Use your ← → (arrow) keys to browse more stories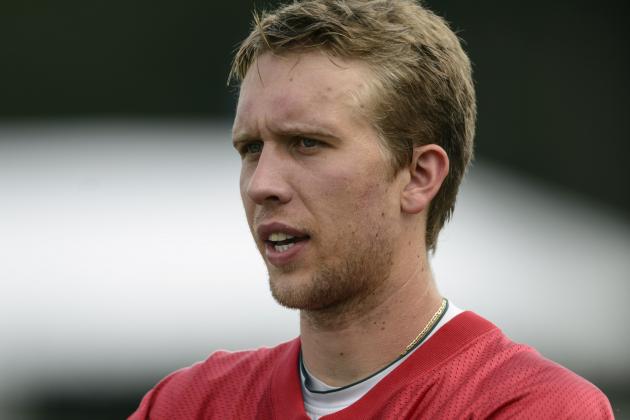 Howard Smith-USA TODAY Sports

Leafing through some of the stuff I missed while on vacation, I found this interesting piece from Tim McManus on the way Michael Vick is viewed by his Philadelphia Eagles teammates and whether Nick Foles needs to overcome that in order to win over the locker room if he's to be the starting quarterback. Guys like LeSean McCoy, Jeremy Maclin and DeSean Jackson -- the key non-quarterback parts of the offense -- grew up idolizing Vick and still sometimes can't believe they're in the same huddle with him on Sundays...