Ranking the Best NBA Free-Agency Signings in Houston Rockets History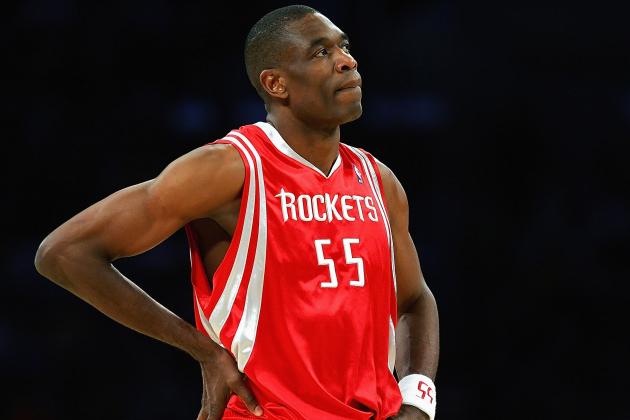 Lisa Blumenfeld/Getty Images

The Houston Rockets are far from a pathetic franchise.

They're one of 10 teams to win multiple championships, and one of only five teams to do so in back-to-back seasons.

Their history of dominant big men is deeper than perhaps any team's (outside of the LA Lakers), as the Rockets have featured Elvin Hayes, Moses Malone, Ralph Sampson, Otis Thorpe, Hakeem Olajuwon and Yao Ming.

The recent signing of Dwight Howard should not only add another legendary big man to this list, but it should become, rather instantly, the greatest free-agent signing in team history.

This is partially because Dwight Howard is the most dominant center in today's NBA, but the seemingly imminent distinction owes itself primarily to the incredibly bare history of the Rockets signing impact players.

For what it's worth, here's the best of that history.


All stats courtesy of basketball-reference.com
Begin Slideshow

»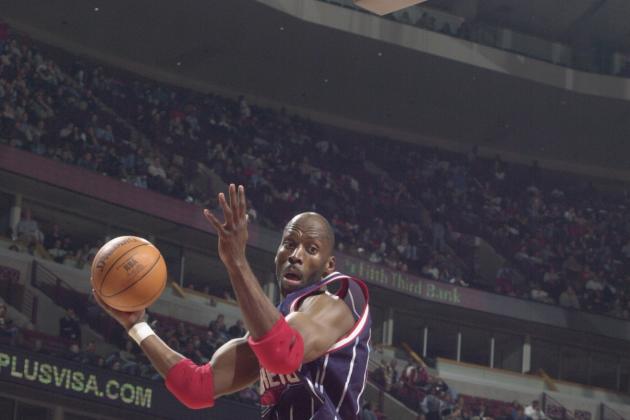 Jonathan Daniel/Getty Images

Kevin Willis played in the NBA for 22 seasons and spent only two with the Rockets.
His averages of 13.8 points and 7.9 rebounds on 49.8 percent shooting are solid, but they fail to move the needle on the "All-Time Rockets' Big Men" radar.
Still, the signing of a quality contributor who averaged a double-double during the 1998 playoffs is worth mentioning—at least if you're discussing a team with such a dismal free-agency history.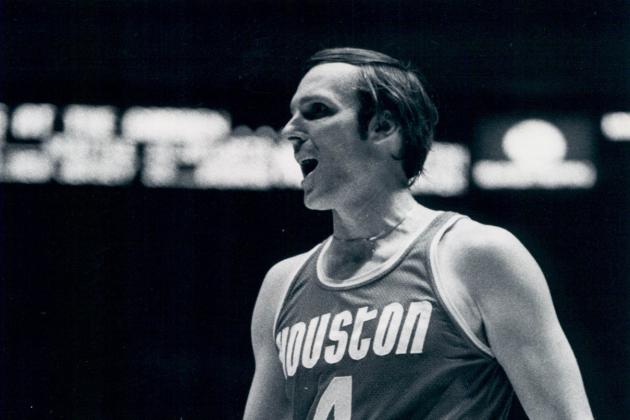 After building his Hall of Fame resume with the Golden State Warriors, Rick Barry came to Houston for the final two seasons of his career.
While his scoring (12.8 PPG) was a shadow of what it was in Oakland (25.6 PPG) and his rebounding (3.4 RPG) fell even further from its former level (7.3), Barry did post a career-best 6.1 APG during his first year in Houston.
He also had the two best free-throw shooting seasons of his career, averaging 94.1 percent from the stripe while in Texas.
Again, this is enough to be one of the franchise's five greatest free-agent acquisitions ever.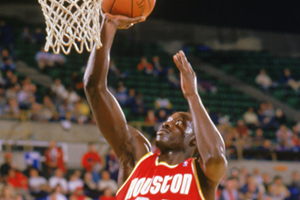 If not for an unfortunate combination of a positive drug test and a stern drug-suspension policy at the time, Lewis Lloyd would be at the top of this list.
The shooting guard signed with Houston in 1983 and averaged 15.9 points on incredible 52.3 percent shooting during his first three seasons. However, he tested positive for cocaine during his fourth year and was suspended for the next two-and-a-half seasons.
Had Lloyd kept playing, he would have likely gone down as one of the most efficient backcourt players of his era and the greatest free-agent signing in Rockets history.
As it were, his shortened period of production is still good enough to crack the list for Houston.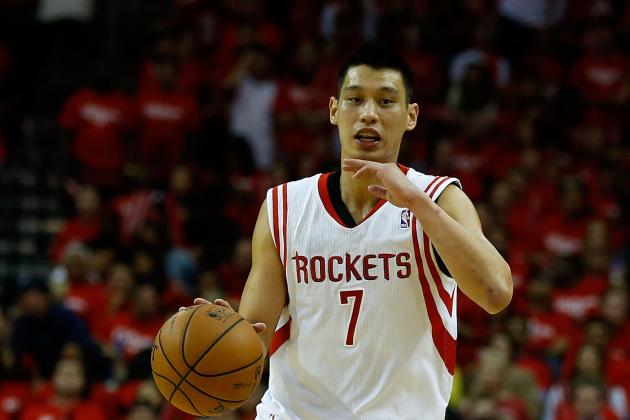 Scott Halleran/Getty Images

Jeremy Lin has only played one season with Houston, but he has already done some things that no other Rockets free-agent signing has ever accomplished.
For example, no other Rockets free agent has averaged over 13 points, six assists and 1.5 steals for a season.
He also, along with James Harden, captured the city and fanbase in a way that many Houston players—but no Houston free agents—have.
The fact that Lin is not a top-20 NBA point guard, has had his name thrown around in trade rumors this summer and will be the third-best player on his team doesn't stop the point guard from being one of the best signings in Houston Rockets history.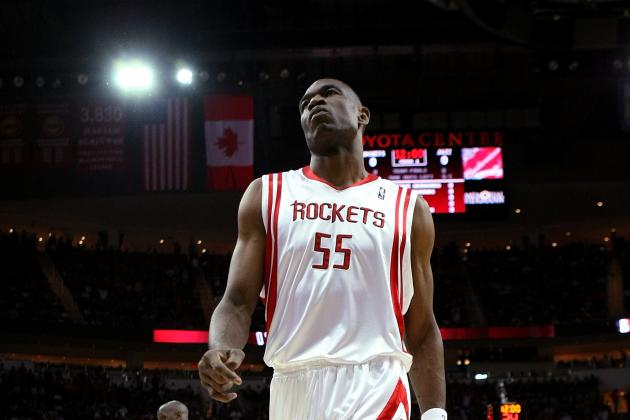 Stephen Dunn/Getty Images

Dikembe Mutombo played with the Rockets for five seasons, which makes him the only player on this list to spend as much time with Houston as he did any other team.
Of course, they were the final five seasons of Dikembe's career, and he twice started more games during one season than he did during his entire time with the Rockets.
The Congolese center still did average 12.5 rebounds and 2.5 blocks per 36 minutes while in Houston, and he was certainly the most embraced and beloved player the Rockets have ever signed.
Until Lin continues to be the starting point guard for another year or two or Howard plays one decent season by his standards, Mutombo will be No. 1 on this list.
Hopefully for Houston fans, he'll be No. 3 by the end of next season.