Predicting the Major MLS, Gold Cup and Champions League Fixtures This Weekend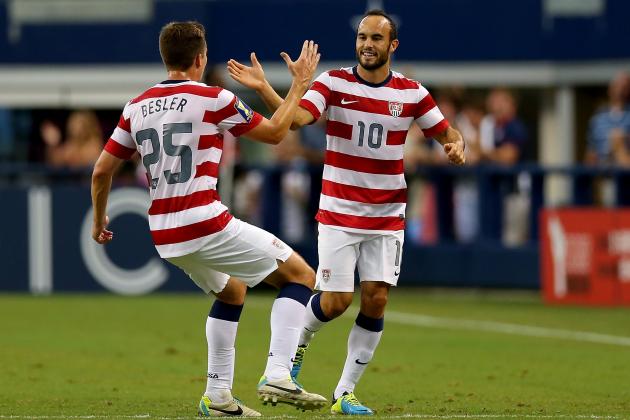 Ronald Martinez/Getty Images

From the final of the 2013 Gold Cup to the start of 2014 Champions League qualification, the weekend ahead looms as a pretty special one for world football.
Throw in the best that the MLS has to offer, and it's looking like another week of can't-miss action that will be talked about and discussed for many weeks to come.
Which teams are going to emerge from the weekend still standing?
Read on to see all the need-to-know details and predictions for all the major MLS, Gold Cup and UEFA Champions League fixtures this weekend.
Begin Slideshow

»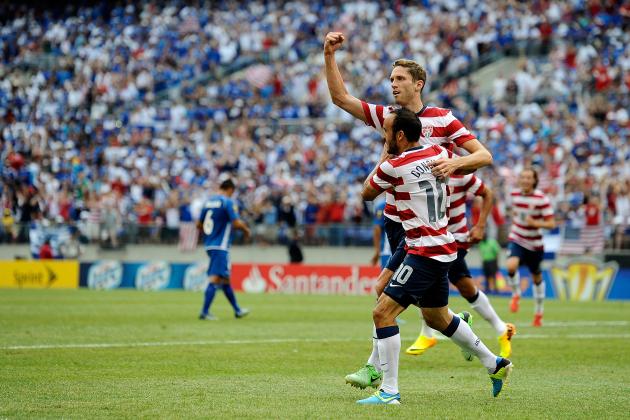 Patrick McDermott/Getty Images

The Details
Sunday, July 28, 4:00 p.m. ET at Soldier Field
The Lowdown
The United States came into the Gold Cup as overwhelming favorites, and have lived up to expectations so far by making the final. They'll once again be the favorites, but their opponents in Panama—who have twice defeated Mexico to make the final—are certainly a wild-card worth watching out for.
The Stat
0. Neither Panama or the U.S. have lost in the 2013 Gold Cup so far.
The Prediction
Hard to see anything but a U.S. victory here. They are the better team with the home crowd behind them, and should hold Panama at bay in this one. Their opponents have been much better than people thought, but they're still not good enough to stop the USMNT from clinching a fifth Gold Cup title.
Final score: United States 2, Panama 0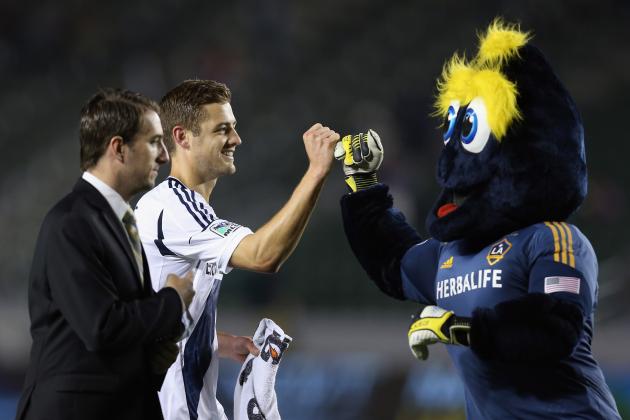 Jeff Gross/Getty Images

The Details
Saturday, July 27, 7:00 p.m. ET at Dick's Sporting Goods Park
The Lowdown
Despite sitting sixth in the Western Conference, Colorado are only three points off second-placed Portland and only two points off the Los Angeles Galaxy. The Rapids are undefeated in their last five matches, but with their confidence-boosting win over Vancouver last week, the Galaxy will be very tough to beat here.
The Stat
7. L.A. have lost seven of their 10 road games this year compared to one of their 10 home games. They've also conceded over five times the amount of goals away from home compared to at home.
The Prediction
Away form certainly doesn't bode well for the Galaxy in this one, but it's hard to see them dropping away here after last week's huge win. Colorado are solid without being inspiring and are in a good run of form—leading to a draw here that sees both teams remain in the same ladder position as they were beforehand.
Final score: Colorado Rapids 1, Los Angeles Galaxy 1
Jonathan Daniel/Getty Images

The Details
Saturday, July 27, 7:00 p.m. ET at BC Place Stadium
The Lowdown
Both Vancouver and Philadelphia could move up to second place in their respective conferences with a win this weekend. The Whitecaps are looking to continue their unbeaten run at home here, and should do just that, given that the Union haven't won in their last four road games.
The Stat
May 11. Philadelphia haven't won on the road since May 11 when they defeated the Chicago Fire who, at the time, had scored just six goals all year.
The Prediction
Philly are a much better side than their results suggest this year, but even then, it's hard to see them stopping the Whitecaps' unbeaten run at home this weekend. Vancouver will be desperate to make amends for their tough loss to L.A. last week, and with the home crowd behind them, should do just that.
Final score: Vancouver Whitecaps 3, Philadelphia Union 1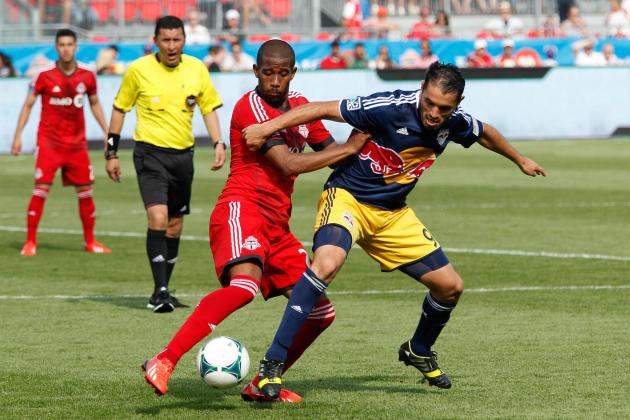 Kevin Hoffman-USA TODAY Sports

The Details
Saturday, July 27, 7:00 p.m. ET at Red Bull Arena
The Lowdown
Currently second in the Eastern Conference, New York have one eye on playoff football at the end of the year, but need to rebound well after a 0-0 draw on the road to Toronto last week. Their opponent couldn't be any tougher, with Real Salt Lake not only first overall in the MLS this year but also serious determined for a victory after being controversially handed a 2-1 defeated by Sporting Kansas City last week.
The Stat
12. Real Salt Lake have scored a goal in their last 12 games this year, and with 33 goals for the season, have scored more goals than any other MLS team.
The Prediction
The Red Bulls need to rebound after last week, but it won't happen this week. Real Salt Lake are going to be breathing fire after an injury-time goal saw them handed defeat last week, and they'll know that they need to nab the three points here to keep their lead on top of the combined table. Could this be the start of a very long (and disappointing) streak for New York?
Final score: New York Red Bulls 0, Real Salt Lake 2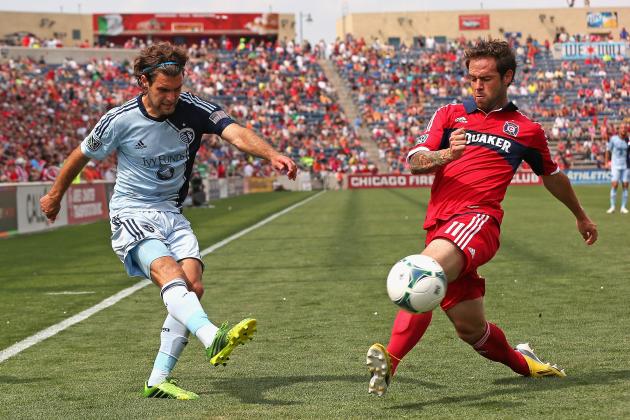 Jonathan Daniel/Getty Images

The Details
Saturday, July 27, 7:00 p.m. ET at Stade Saputo
The Lowdown
With a huge win against Real Salt Lake, Sporting Kansas City are now the clear favorites for the Eastern Conference. A win here against the Impact—who are winless in their last five matches—would take them seven points clear of Montreal and potentially seven points clear in the conference depending on how the New York Red Bulls fare against the best team in the league.
The Stat
1. Sporting Kansas City have lost just one match in their last 10 MLS matches—a 2-1 defeat (at home) to the Montreal Impact.
The Prediction
Sporting KC will be on a big high after last week's win, but this isn't an easy trip to make. Montreal have been much better than their winless run suggests, and with a defeat on the road already in their books, they'll be more than ready to double-up on Kansas City with another win here. I can't see that happening, but I can see them definitely hanging on for a draw that will give them plenty of confidence in the weeks to come and perhaps, even end their winless streak sooner than first thought.
Final score: Montreal Impact 2, Sporting Kansas City 2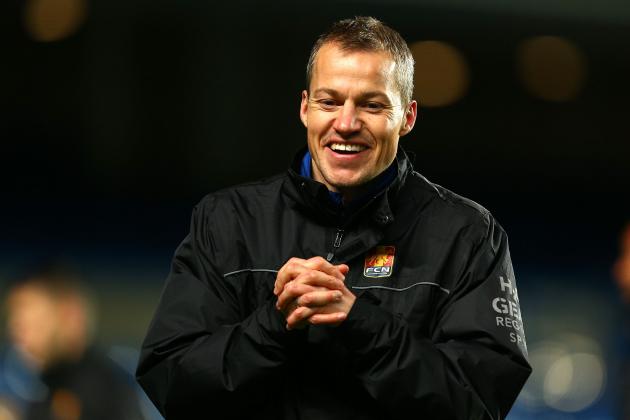 Clive Rose/Getty Images

The Details
Tuesday, July 30, 1:00 p.m. ET at Farum Park
The Lowdown
Both Zenit St. Petersburg and FC Nordsjaelland made the group stages of the Champions League last year but were eliminated before they could go any further. Now they meet in the second round of qualifying for the 2013-14 Champions League, desperate to make amends for last year's heartbreak. Zenit will be the favorites to progress given their superior squad, but don't rule out the home side all together. After all, they did manage to score against Juventus, Chelsea and Shakhtar Donetsk at home.
The Stat
9. In the Champions League, Europa League, League Cup and Russian Premier League combined, Zenit St. Petersburg won just nine road games all year.
The Prediction
Zenit will be favorites for this one—and rightly so—but don't rule out Nordsjaelland here. Their fans will be desperate for Champions League action once more, and having drawn with Juventus at Farum Park last year, Nordsjaelland are certainly capable of putting up a good fight in this one. I think Zenit will sneak through thanks to a late goal but, with a close aggregate, will still have a good fight on their hands for the second leg if they want to keep their Champions League dream alive this year.
Final score: FC Nordsjaelland 1, Zenit St. Petersburg 2
Hit me up on Twitter for more sports goodness: Follow @dantalintyre