Breaking Down the NFL's Weakest-Armed Quarterbacks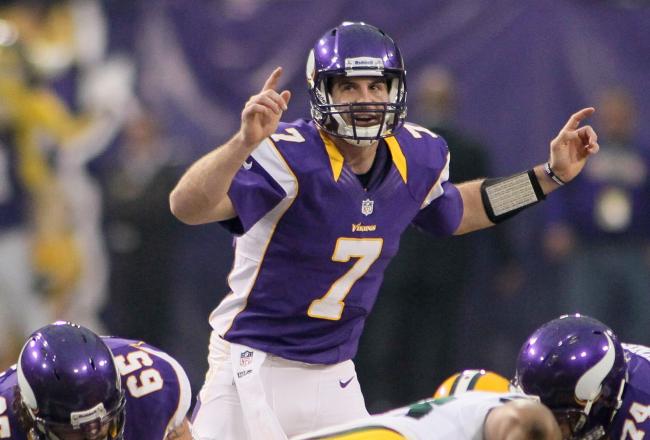 Andy King/Getty Images
When breaking down the NFL's weakest-armed quarterbacks, three starters come to mind. Sam Bradford and Christian Ponder are two young passers who have been made the faces of their respective franchises.
Meanwhile, veteran Alex Smith is expected to lead a quick turnaround for a team that has won just nine games in two years. That makes their limited physical tools even more of a concern for the St. Louis Rams, Minnesota Vikings and Kansas City Chiefs, respectively.
But what are their main struggles, and are there ways for any member of this trio to improve his arm strength?
History of Shoulder Injuries Limits Bradford
Ever since his college days, Sam Bradford has been blighted by shoulder problems. In late 2009, the then Oklahoma star had surgery on his right shoulder.
Despite the apparent success of the procedure, Bradford has not stayed free from injury in the pros. He missed six games in 2011 with a finger injury. These ailments have weakened his already questionable arm strength.
When examining Bradford's issues throwing the deep ball, two become obvious. The first is velocity, and the second is the time he needs to set his feet and throw with the right motion.
Both problems were obvious on a key turnover in a Week 7 clash with the Green Bay Packers.
The Rams are facing 1st-and-10 on their own 9-yard line. Bradford will target wideout Chris Givens on the outside with a deep throw down the sideline.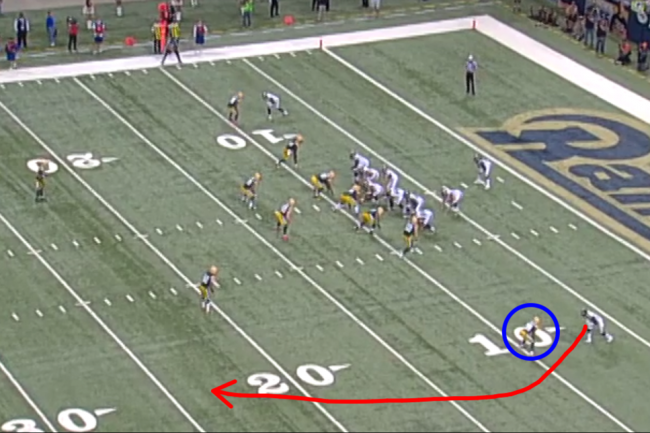 As the ball is snapped, there is slight pressure on the edges of the pocket. But Bradford is still able to set his feet well and has room to step into the throw.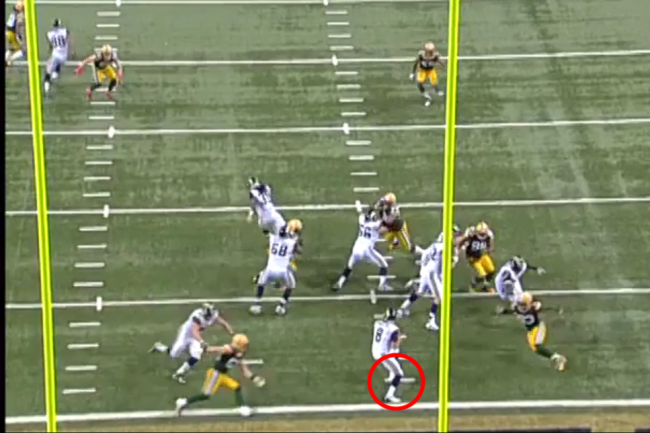 However, once he does he leans to the side, instead of in the direction of the throw. His back foot comes off the ground, ruining any initial leverage and power for the pass.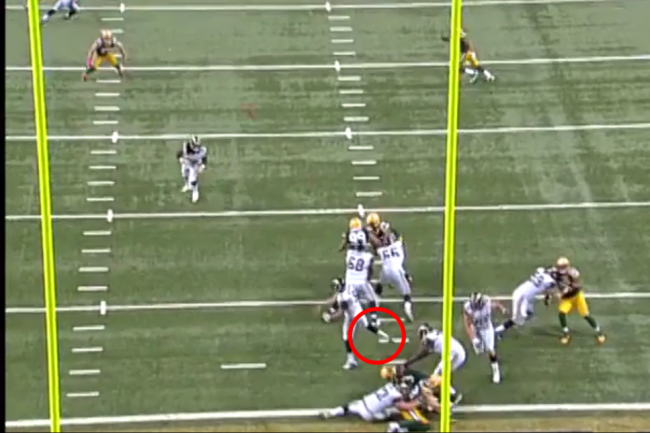 These two factors contribute to an awkward-looking throwing motion. Notice how Brafdford's body is twisted and his feet are not properly set as he is throwing the pass.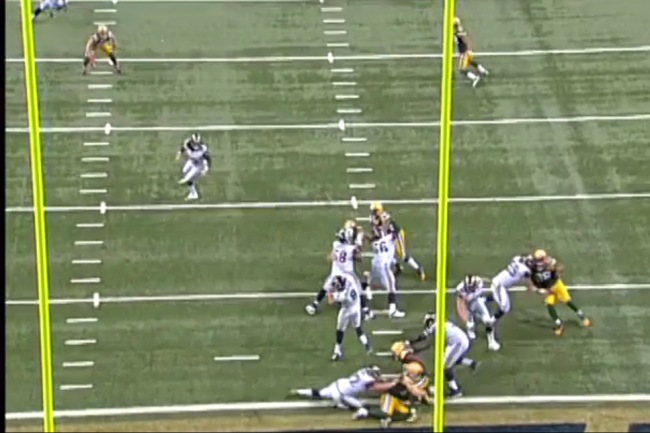 This takes away any velocity behind the throw and makes it a lofted pass, instead of a strike. The throw is easily too short for Givens and intercepted by cornerback Casey Hayward.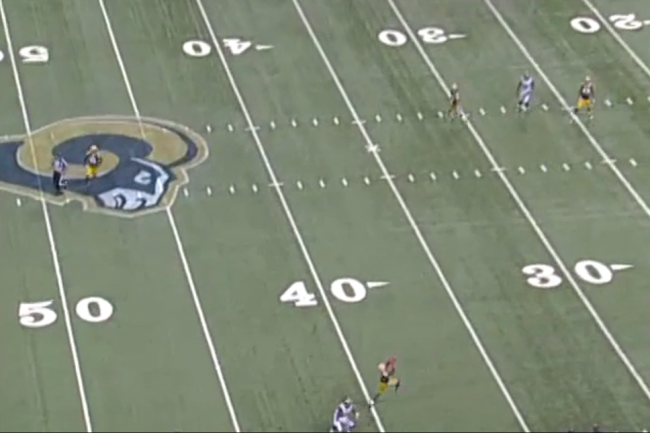 Bradford's lack of natural arm strength means he needs more time and space to set his feet and throwing motion. The best way to give him that is to get him out in space.
The Rams did exactly that when they took on the New England Patriots in Week 8 at Wembley Stadium in London.
The Rams are in a standard I-formation look on 1st-and-10 at midfield. Again, Givens will be the target, and he will run a post pattern.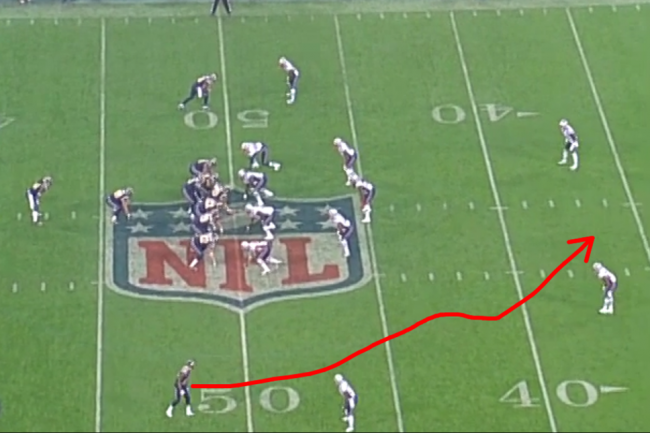 Bradford will fake a handoff and roll out in the direction of the right tackle once the ball is snapped.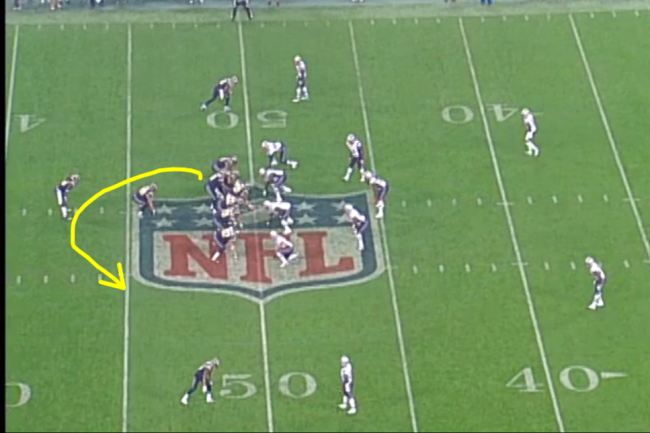 This leaves him free from pressure. Bradford now has the room to firmly set his feet.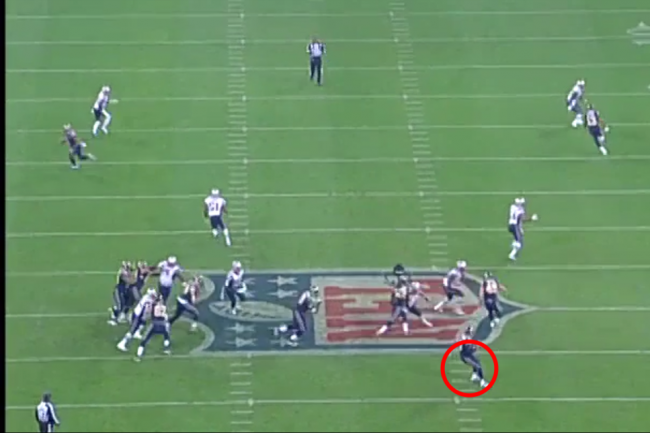 From this secure footing, Bradford can shift his body position in the direction of the throw.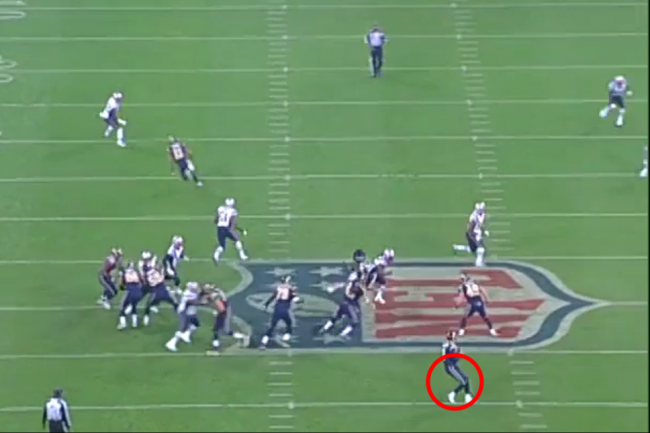 He now has a cleaner throwing motion to launch the ball. Although one foot is still coming off the ground, Bradford has the other firmly planted, providing leverage and helping him push off into the throw.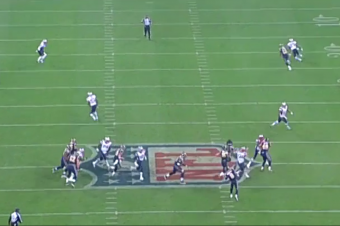 The result is an excellent deep strike that travels nearly the full 50 yards, over the defense and straight to Givens. The play results in an easy touchdown.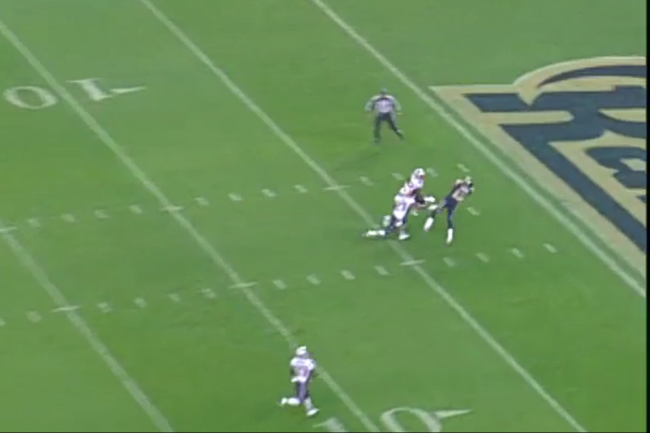 Simply by creating a moving pocket, the Rams gave Bradford extra seconds and the room to establish the right launching point to complete a vertical strike.
Quarterbacks not blessed with cannon-like arms need the extra time and space to set up the right throwing motion. They lack the strength to still manage velocity under pressure and fire long throws on the move.
Once weak-armed quarterback come under pressure, they are not afforded the time to properly set themselves. That is when their lack of arm strength is exposed.
Stance and Adjusting His Feet Are Problems for Alex Smith
Alex Smith and the San Francisco 49ers found this out during their Week 6 defeat to the New York Giants.
Smith and the 49ers are facing 3rd-and-5 at their own 28-yard line. Smith will target Mario Manningham on the outside. The receiver will take a short step inside, before breaking to the outside and going long.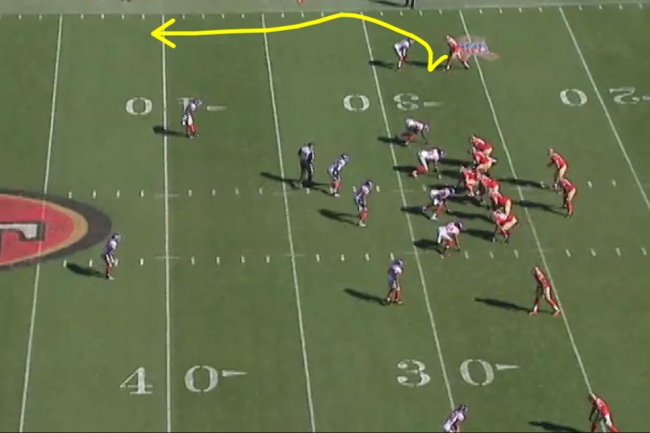 The problem is that Smith is quickly forced off his spot, thanks to immediate pressure from the Giants' front four. He has to shift his feet away from the pressure.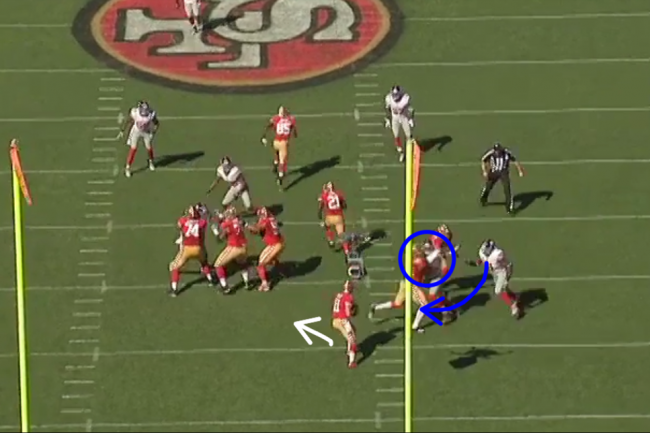 This means that Smith cannot adjust his feet to launch into throw. Notice how he is virtually on tip toes as he turns in the direction of the pass. Smith has been denied a secure platform to throw from.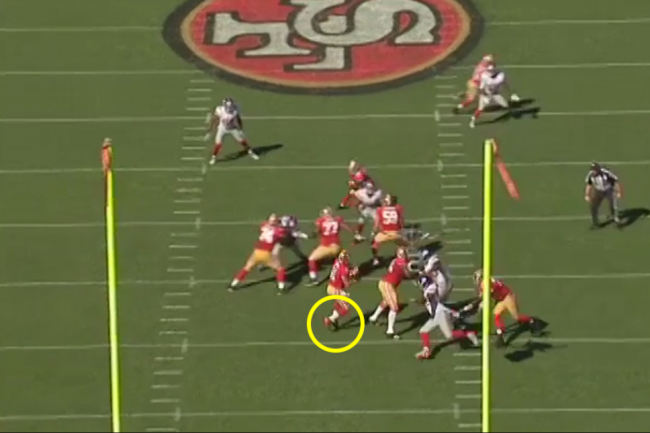 As he pulls the ball back, Smith's feet are parallel. They are not set correctly, and he is unable to use one to plant and one to push off, helping him to launch the pass.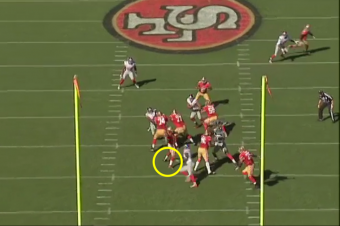 When he does release the ball, Smith is leaning away from the throw, without his feet being set.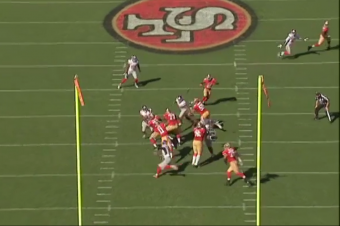 A look at Manningham's route reveals that he has easily beaten his coverage. The pass needs to thrown in front of him, allowing him to come under it and take the ball on the run.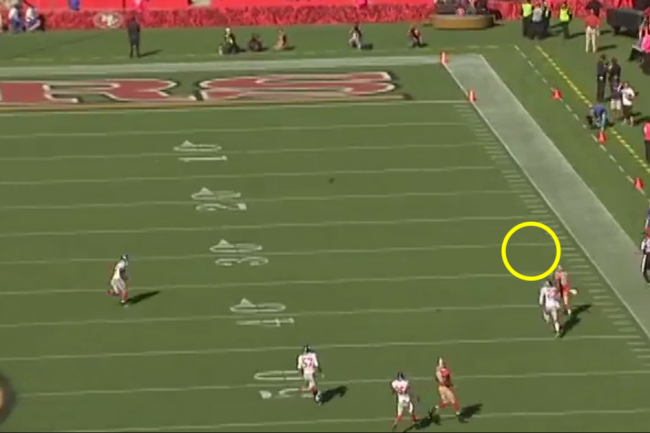 Instead the pass is short and even a little behind Manningham. He is forced to stop and turn to make a low, diving catch. The pass fell incomplete.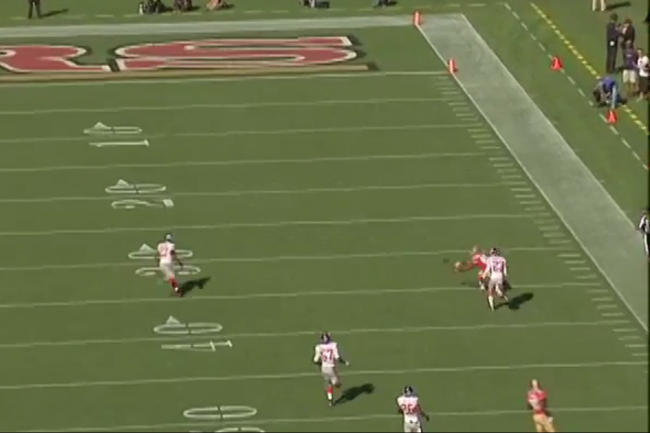 This should have been a huge gain for the 49ers. They had set up a vertical pattern perfectly. But when a quarterback lacks elite-level arm strength, even a slight breakdown in his mechanics jeopardizes these plays.
Smith failed to adjust his feet after he avoided the pressure, and that cost the 49ers.
Smith is noted for his fondness for short reads and safe passes. But the Chiefs offense will still need him to maximize the vertical potential of wide receivers Dwayne Bowe, Jon Baldwin and Donnie Avery.
Luckily for new coach Andy Reid, Smith does possess good mobility skills. Moving him out of the pocket should be a feature of Kansas City's deep-passing game this season.
For all the tweaks Reid can make, though, Smith will still need to show the confidence to go long.
Christian Ponder Must Show More Confidence in his Arm
That kind of confidence and trust in his arm is something Christian Ponder certainly lacks. A missed opportunity from the Vikings' Week 17 game against the Packers perfectly illustrates the point.
Ponder faces a 3rd-and-4 at Green Bay's 19-yard line. His target will be Jarius Wright, who will break to the corner from the slot.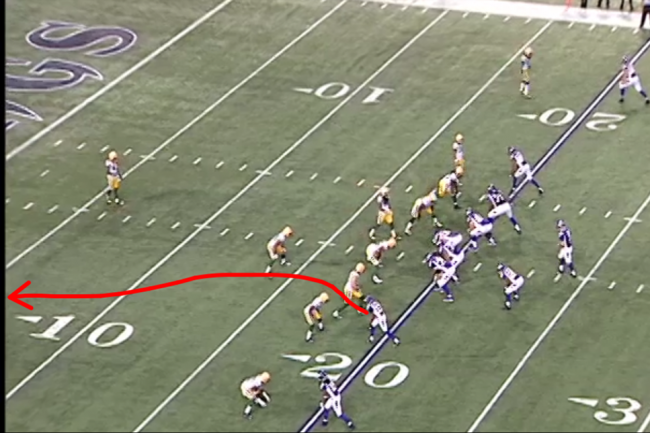 As Ponder prepares to release the ball, he makes two key mistakes.
The first is that his feet are parallel and one is not firmly set. So he is unable to step into the throw and put some velocity into it.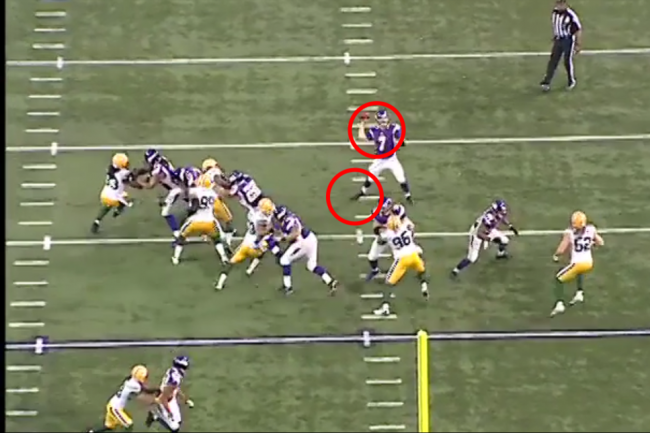 The second mistake is that his wind up is too long. Ponder is throwing from a high, head-height release, instead of bringing the ball up as he turns his hips in the direction of the pass.
He is almost flicking the ball, rather than launching it. This means the trajectory of the pass will always be downwards.
Ponder could have avoided these issues if he had the confidence to step up into the clean pocket in front of him. He has the room to lean into the pass more.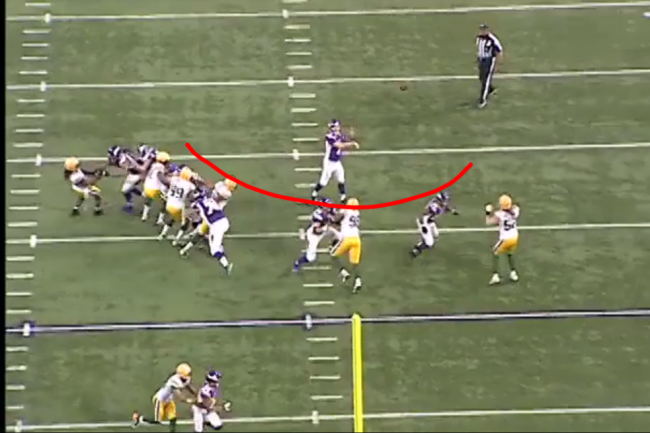 Wright has a clear step on his defender. The ball needs to help lead the receiver to the end zone.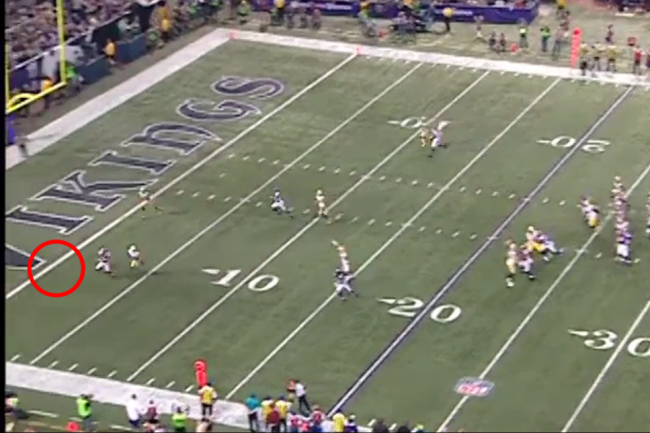 Instead, Wright is forced to dive for a pass that was heading for the ground as soon as it left Ponder's hand.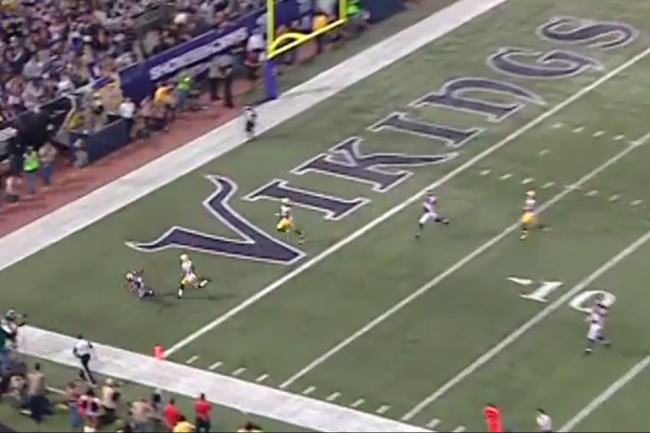 Because he was not more physically assertive in the pocket, Ponder missed a chance to complete a simple touchdown pass.
A weak arm has been a criticism of Ponder during two pro seasons. In 26 starts, he has averaged just 6.2 yards per completion, according to NFL.com.
On this play against Packers, he certainly looked like a quarterback who does not completely trust his arm to make all the throws.
Of course, refined mechanics and a more brazen attitude can only compensate so much for physical deficiencies. Even following some of the tips offered here won't mean these three starters suddenly turn into rocket-armed passers.
But it shows that adjustments can be made to help weaker-armed quarterbacks still add big-play potential to their offenses.
All screen shots courtesy of CBS Sports, Fox Sports and NFL.com Gamepass
This article is
What is the duplicate article?
Why is this article offensive?
Where is this article plagiarized from?
Why is this article poorly edited?