Sneaky 2013 NBA Free-Agent Signings Guaranteed to Have Major Impact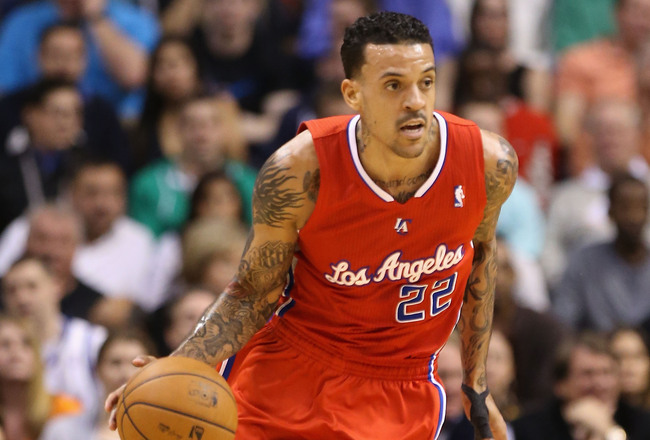 Christian Petersen/Getty Images
Not every free-agent signing gets the attention it deserves.
While we discuss Dwight Howard, Chris Paul, Josh Smith, J.R. Smith and Monta Ellis ad nauseum, there are quite a few sneaky signings that will have impacts disproportionate to the levels of hype they received.
One team even managed to make two of the six sneakiest. It'll be set up for a potentially deep run through the Western Conference playoffs, and the two players in question will both have important roles to play.
It's tough for NBA squads to emerge victoriously without making at least a few under-the-radar moves. Even the Miami Heat managed to do so when they acquired players like Mike Miller.
You might not have focused too heavily on these six players when they signed new contracts, but let's not continue to make that mistake.
Note: All stats, unless otherwise indicated, come from Basketball-Reference.
Matt Barnes, Los Angeles Clippers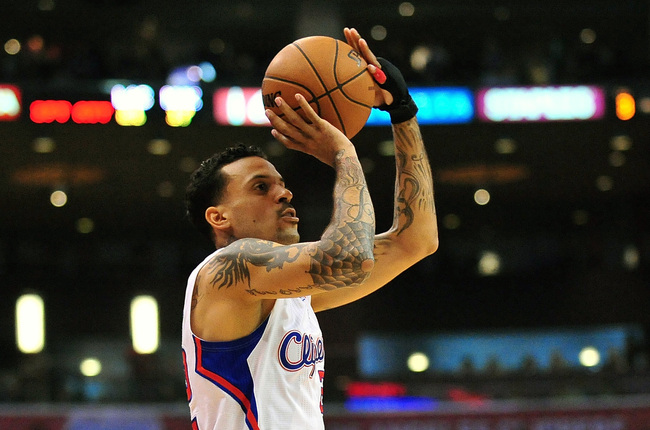 Gary A. Vasquez-USA TODAY Sports
Matt Barnes is exactly the type of player who perennially flies under the radar, even if he's quite loud on the court.
As he's matured, Barnes has become one the NBA's best glue guys, a quality contributor in all facets of the game who isn't afraid to do the little things while driving his teammates to play harder. The Los Angeles Clippers inevitably get more energetic through osmosis when this small forward takes the court.
Barnes has also gotten better as his career has progressed. This past season was his best yet, as he averaged a career-high 10.3 points, 4.6 rebounds and 1.5 assists per game with a 15.5 PER.
He also made a sizable defensive impact, most notably because he was one of the league's top stoppers against ball-handlers in pick-and-roll sets. According to Synergy Sports (subscription required), he allowed 0.59 points per possession in those situations, a mark beaten by only eight players.
During the 2012-13 campaign, the Clippers allowed 4.7 fewer points per 100 possessions when Barnes was on the court.
He'll make a similar impact next year, but no one focused on him when he signed due to the Dwight Howard saga and other news about the Clippers organization.
Darren Collison, Los Angeles Clippers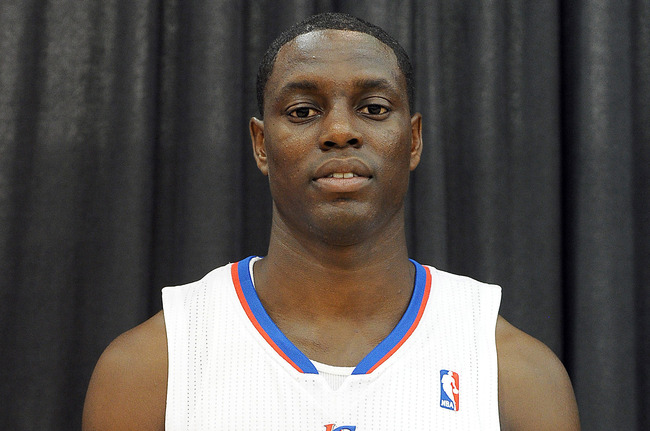 Jayne Kamin-Oncea-USA TODAY Spor
What, you thought we were done with the Los Angeles Clippers?
Not yet.
The Clippers had one of the most fantastic offseasons, but many moves went uncredited because too many other things were going on in Tinseltown. Dwight Howard was deciding where he'd go, Eric Bledsoe was on the trading block and excitement was still running rampant following the return of Chris Paul and the acquisition of Doc Rivers.
Poor Darren Collison simply wasn't given enough attention, which will be quite beneficial if he can play with a chip on his shoulder now.
The UCLA product was a solid player during his one season running the show for the Dallas Mavericks, but he wasn't the dominant floor general Mark Cuban was looking for. So the business mogul cut ties with Collison, choosing to replace him with the dominant...Jose Calderon.
The 25-year-old point guard should now thrive in his new role with the Clippers. He'll be able to play good minutes behind CP3 and serve as an excellent change-of-pace player.
Paul isn't exactly slow, but he prefers to play under control. Collison, meanwhile, loves to show off his elite speed. It's a contrast that will leave defenses reeling.
Mike Dunleavy, Chicago Bulls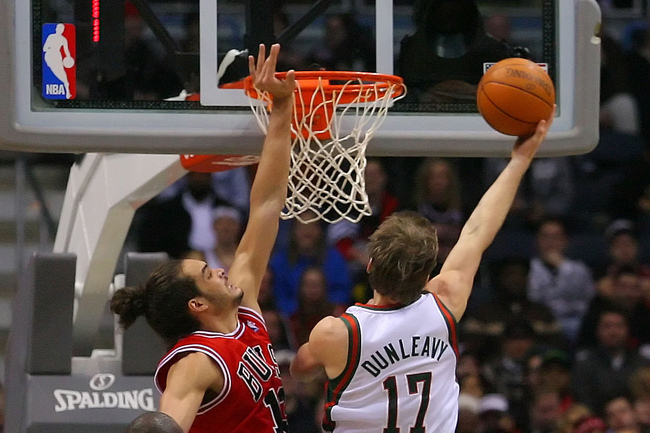 Dennis Wierzbicki-USA TODAY Sports
While it looks like Mike Dunleavy successfully used the rim to protect his layup here, he'll probably sleep easier knowing that Joakim Noah no longer wants to send his shots into oblivion. I know I would.
This signing flew well under the radar when it actually happened, and it continues to generate virtually no discussion. However, it's a big move because it helps make up for the loss of Marco Belinelli to the San Antonio Spurs and should allow the Chicago Bulls to shoot the ball better from the perimeter.
Throughout his last season with the Milwaukee Bucks, Dunleavy made 1.7 three-pointers per game while shooting 42.8 percent from behind the arc. In fact, he was one of only 10 players to make at least 1.5 triples per contest on 42 percent shooting or better, joining Stephen Curry, Kyle Korver, Jose Calderon, Kevin Martin, Martell Webster, Danny Green, Shane Battier, Steve Novak and Steve Blake.
He's an elite marksman, and that's exactly what Chicago needs.
Only the Memphis Grizzlies made or attempted shots from downtown with less frequency in 2012-13, but between the improvement of Jimmy Butler, the return of Derrick Rose and the acquisition of Dunleavy, Chicago is bound to shoot up the ranks.
Yes, that pun was very much intended.
Jarrett Jack, Cleveland Cavaliers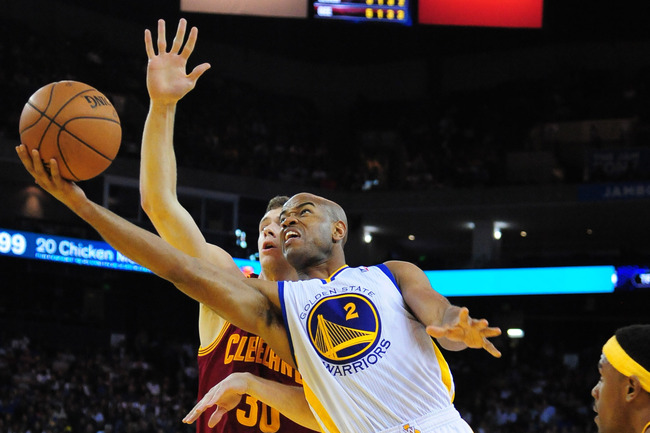 Kyle Terada-USA TODAY Sports
Unlike backup quarterbacks, second-string point guards typically aren't the most popular players on the roster. They actually get to play, so fans aren't constantly clamoring for them to get onto the court.
However, the two roles are similar in that neither gets much attention. Such was the case for Jarrett Jack when he left the Golden State Warriors to back up Kyrie Irving and wear a Cleveland Cavaliers jersey.
This was an especially important move for two reasons:
The Cavaliers don't have the most experienced backcourt, with Irving and Dion Waiters expected to start and play exceedingly large roles.
Kyrie has never managed to stay healthy for a full season. He missed the bulk of his one year at Duke and sat out for a combined 38 games in his first two professional seasons.
Jack is a great security blanket in the backcourt, and he's coming off a fantastic season in which he averaged 12.9 points, 3.1 rebounds and 5.6 dimes per game. In fact, he played well enough that he earned head coach Mark Jackson's trust and found himself on the court in plenty of crunch-time situations.
The point guard has been underrated throughout his entire career, mostly when he was replacing Chris Paul in New Orleans and then overshadowed by Stephen Curry on the Dubs.
That hasn't changed.
Yet.
Paul Millsap, Atlanta Hawks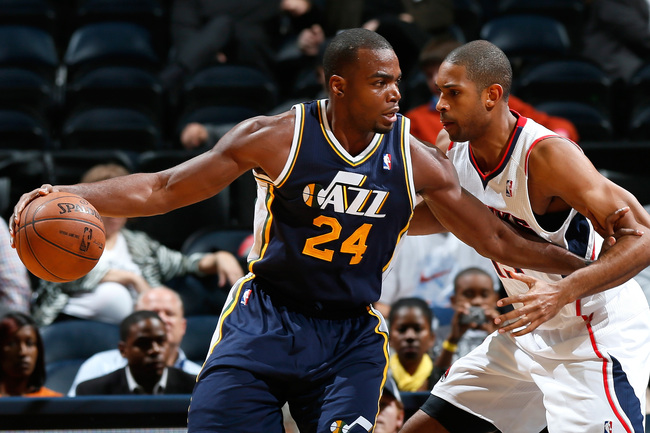 Kevin C. Cox/Getty Images
Paul Millsap signed one of the biggest bargain deals of the offseason when he inked a two-year, $19 million contract with the Atlanta Hawks. A player of his ilk should be making much more than that and have significant long-term financial security.
Atlanta is going to fall in love with Millsap rather quickly after years of dealing with the inconsistent and enigmatic play of Josh Smith. Instead of dealing with a player whose athleticism was only matched by his lack of basketball I.Q., it will be rooting for a hard-working, hard-nosed power forward who comes to work every day ready to give 100 percent and play smart basketball.
Did you know that Millsap has never averaged more than 1.9 turnovers per game in his career? He displays absolutely remarkable care for the ball night in and night out.
He and Al Horford will end up creating a wonderfully unique frontcourt. It may be quite undersized, but there's also skill bursting from the seams. Both big men can space the court, and they'll thrive running pick-and-roll or pick-and-pop sets with Jeff Teague and Dennis Schroeder all day long.
General manager Danny Ferry has made one smart move after another since taking over in Atlanta, but this signing could end up being his piece de resistance.
C.J. Watson, Indiana Pacers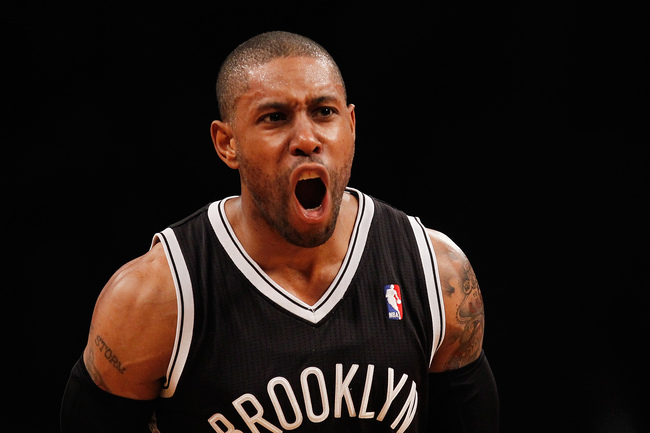 Mike Stobe/Getty Images
The race for the league's worst bench came down to the Portland Trail Blazers and the Indiana Pacers, but that was much more hyped up for Rip City than the team that almost knocked out the Miami Heat in the Eastern Conference Finals.
As shown by Hoopsstats.com, Indiana's second (and third) unit scored only 24.1 points per game in 2012-13, beating out just the Blazers. The Pacers also recorded the worst field-goal percentage off the pine and, once more, beat only Portland in terms of efficiency recap difference (a relatively simple box-score metric that represents a team's overall performance).
The main problem was D.J. Augustin, who just never seemed to find any sort of rhythm while backing up George Hill. Indiana scored 6.5 fewer points per 100 possessions and allowed an additional three when he played.
That's where C.J. Watson enters into the picture.
While the former Brooklyn Net is by no means a star, he's a capable backup who won't hurt the team when Hill needs to catch his breath for a few minutes. He'll ensure that both the offense and defense doesn't lag too far behind.
Indiana needed major help with depth, but the Watson signing still flew under the radar. The same can be said about acquiring Chris Copeland, but he isn't as sorely needed as the floor general thanks to the enduring presence of Danny Granger on the roster.
Keep Reading