Ranking the 10 Most Underrated Players in Tennis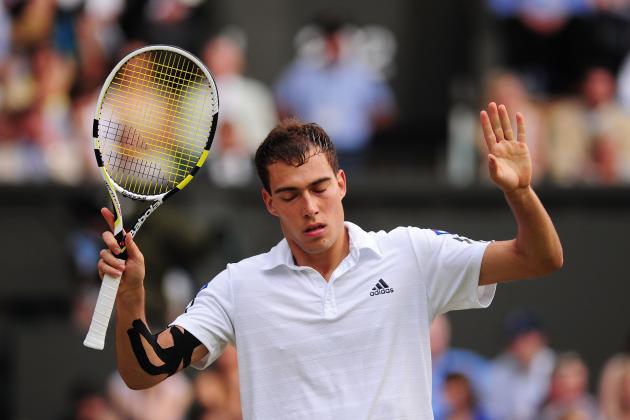 Mike Hewitt/Getty Images
Jerzy Janowicz
Before David Ferrer gained acclaim for reaching the 2013 French Open finals, he was the most underrated player in tennis.
Then, until Andy Murray received an avalanche of publicity for winning Wimbledon, many considered him the most underrated player.
Now we have to dig a little deeper to uncover undervalued players.
In this subjective undertaking, we attempted to find players who deserve more credit than their ranking or media attention provide. It is often based on potential and always based on what can be expected in the near future.
Here is our countdown of the 10 most underrated players, a list that could change dramatically in a matter of months.
Begin Slideshow

»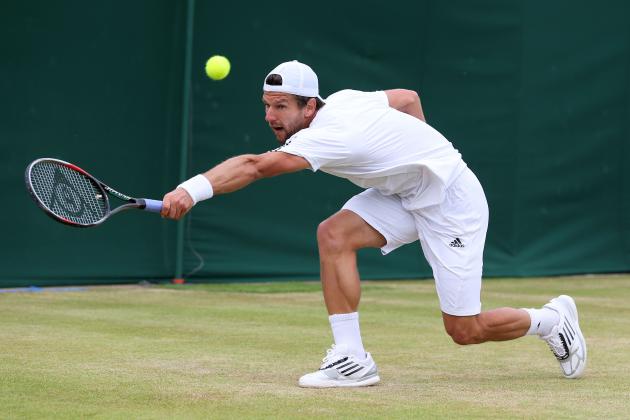 Julian Finney/Getty Images

No. 19-ranked Fabio Fognini nearly stole the final spot by winning both his tournaments since Wimbledon. But Fognini's success comes almost exclusively on clay.
Jurgen Melzer shows his prowess on all surfaces, with results that belie his relative lack of acclaim and deceptively low No. 34 ranking.
Although he has struggled for much of 2013, Melzer remains a threat against anyone in the world.
He beat Fognini at this year's Wimbledon before losing in five sets to Jerzy Janowicz in the round of 16. Melzer knocked off Stanislas Wawrinka in last year's Wimbledon and ousted Novak Djokovic in the 2010 French Open, when Melzer reached the semifinals.
At age 32, Melzer is probably past his prime. But his versatility, craftiness and impressive skill set still make him a difficult opponent for anyone.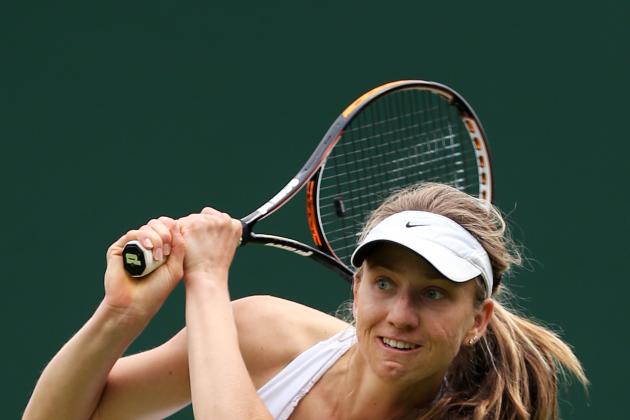 Clive Brunskill/Getty Images

It may look a little silly putting Mona Barthel on this list based on her recent performance. She has lost in the first or second round in each of her last 10 tournaments, and her ranking has slipped from No. 23 to No. 33 in four months' time.
However, Barthel's best surface is hard courts, and she should make some gains over the second half of the year, when hard courts take center stage. She might pull off an upset at the U.S. Open if things go her way.
Barthel has five wins on hard courts this year against players ranked in the top 16, including two over top-10 players.
She lost in three sets to Petra Kvitova and Agnieszka Radwanska in hard-court tuneups to the U.S. Open last year.
The 6'1" Barthel, who just turned 23 this month, is still inconsistent, and the final five months of 2013 will be pivotal for her. But she seems undervalued at the moment, assuming she has not lost her confidence.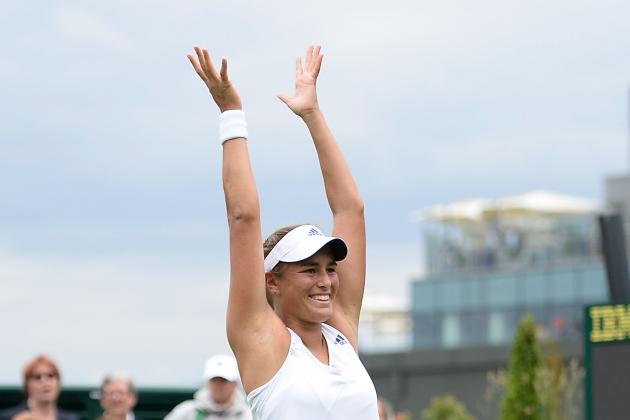 Dennis Grombkowski/Getty Images

Hints of greatness in recent major tournaments have landed Monica Puig on this list of underrated players.
It's true she has had a number of bad defeats this year, with eight losses to players ranked 100 or worse in 2013. However, she has risen from a ranking of No. 170 to her current No. 49 in a span of 12 months. And she is still a teenager.
Puig, who turns 20 on September 27, demonstrated in the past three months she can perform on the big stage on two very different surfaces.
She beat Nadia Petrova, then ranked 11th, while getting to the third round of the French Open. Puig then beat No. 5-ranked Sara Errani and took a set from Sloane Stephens before losing in the round of 16 at Wimbledon.
Those successes are not enough to declare that Puig is a future star. However, they suggest she is better than her ranking indicates. She is on her way up.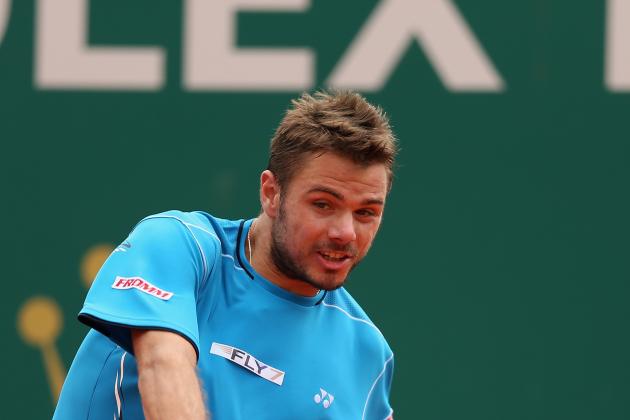 Clive Brunskill/Getty Images

Every time Stanislas Wawrinka unleashes that big, one-handed backhand, one wonders why he has never reached the semifinals of a Grand Slam event. His straight-sets, first-round loss at Wimbledon to Lleyton Hewitt, in which Wawrinka blew a 4-1 lead in the second set, was particularly puzzling.
Such losses have led to Wawrinka being underrated.
The 10th-ranked Wawrinka is the only current top-10 player to make this list of underrated players. He's here because he seems to be on the verge of so much more.
In the three Grand Slam events before Wimbledon, Wawrinka reached the quarterfinals of the French Open and the fourth round of the Australian Open and U.S. Open. He lost to Rafael Nadal at the French and Novak Djokovic in the other two.
The match that convinced us that Wawrinka was undervalued was his loss to Djokovic in the Australian Open. Although Djokovic survived 12-10 in the fifth set, he admitted Wawrinka had outplayed him for much of the contest, according to the Associated Press and ESPN account.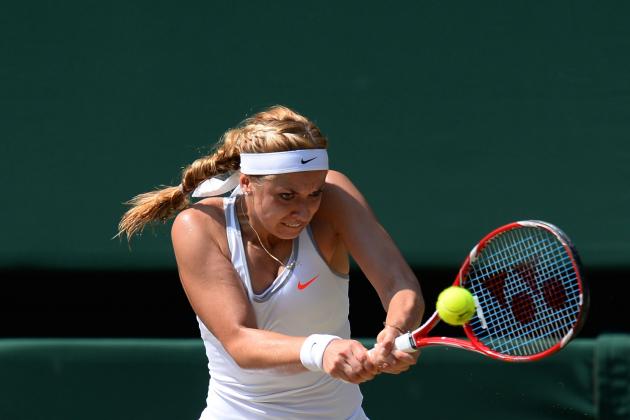 Mike Hewitt/Getty Images

Getting to the 2013 Wimbledon finals raised Sabine Lisicki's status considerably. However, after a shaky first six months of 2013, she's still trying to prove her Wimbledon victories over Serena Williams and Agnieszka Radwanska were not flukes.
They were not.
Lisicki did not play well for the first half of the year. Her ranking slipped outside the top 50, and she had four losses in 2013 to players ranked outside the top 90.
She is back up to No. 18 in the rankings, and she seems to be regaining the form that moved her as high as No. 12 last year.
Lisicki has reached at least the fourth round in eight Grand Slam events, and this year was the fourth time she got at least to the quarterfinals at Wimbledon.
Those kinds of results could become a habit for Lisicki.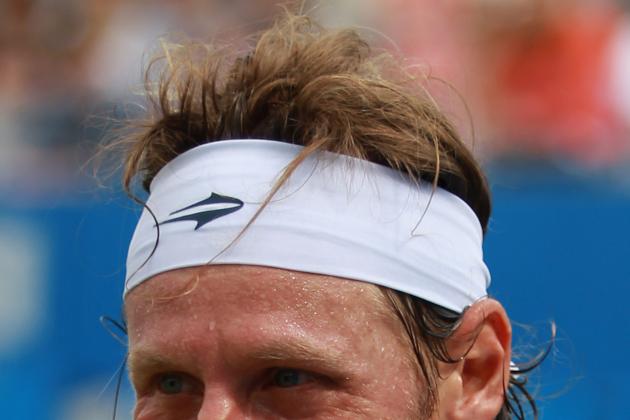 Clive Brunskill/Getty Images

David Nalbandian has been virtually off the radar since undergoing shoulder and hip surgery in May, according to Tennis.com. Nobody seems to know when Nalbandian will return, and his ranking has slipped all the way to 190th.
Most of his publicity in 2012 resulted from his disqualification from a match at the Queen's Club after he kicked an advertising board that injured a linesman.
However, Nalbandian, now 31, remains one of the most underrated players on the tour, especially now with his low ranking.
Granted, he is not the player he was between 2002 and 2006, when he was ranked as high as No. 3 and reached at least the quarterfinals of 10 Grand Slam events, including the finals of Wimbledon in 2002.
But he beat Nicolas Almagro on clay this year when Almagro was ranked 11th. Last year, Nalbandian had wins over top-10 players Jo-Wilfried Tsonga and Janko Tipsarevic on hard courts, and he got to the finals at Queen's Club on grass before the disqualification. He showed he can still give the elite players a challenge, taking a set from Rafael Nadal and David Ferrer in 2012.
Nalbandian has beaten Nadal and Andy Murray twice each and has eight victories over Roger Federer.
If and when Nalbandian returns, he will be an unexpected threat.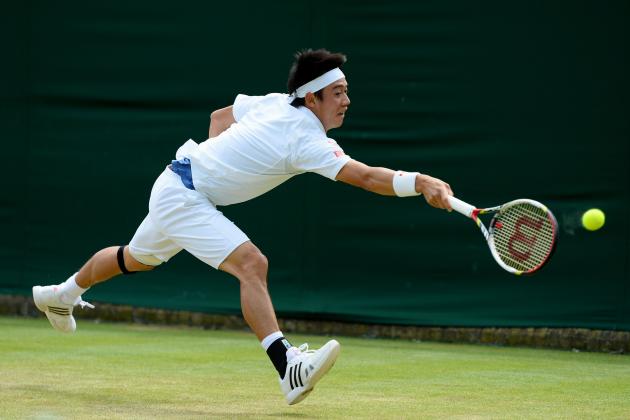 Mike Hewitt/Getty Images

Kei Nishikori's ascent has been so gradual that only hardcore tennis fans realize he is on the cusp of entering the top 10.
Ranked 11th at the moment, Nishikori does not own the kind of landmark win in a Grand Slam event that might earn him instant acclaim. But he has won at least two matches in each of the past six majors.
Nishikori beat Roger Federer in Madrid in May, and he had wins over Tomas Berdych and David Ferrer in 2012.
His consistency does not produce headlines, but it continues to move him up the ranking ladder.
Now, at age 23, Nishikori may be in position for that breakthrough win at a Grand Slam event.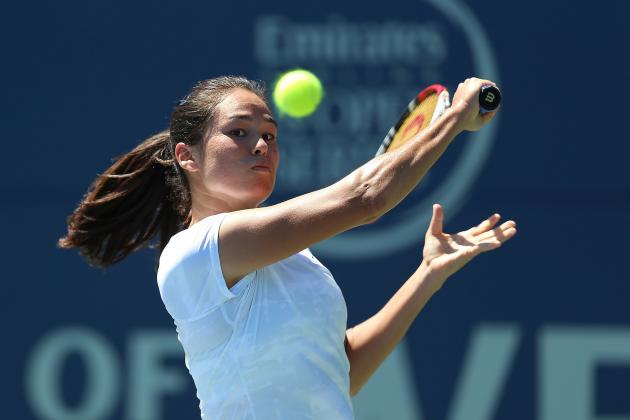 Jed Jacobsohn/Getty Images

Jamie Hampton is coming on like a freight train. Sloane Stephens gets most of the attention for being America's rising star, and rightly so. But she has somewhat obscured the ascent of Hampton, another American with potential.
An unfortunate draw at Wimbledon, where she lost to Stephens in the first round, slowed her rise. But she showed her potential in the previous three majors.
Hampton got to the round of 16 at the French Open, and she lost to eventual champion Victoria Azarenka in three sets in the third round of the Australian Open. Hampton got another tough draw in last year's U.S. Open, losing 6-3, 7-6 in the first round to Marion Bartoli, the recent Wimbledon winner.
Twelve months ago, Hampton was ranked outside the top 100. Now she is No. 29. Since May 1, she has beaten four players ranked in the top 15. At age 23, she seems ready to make a major push.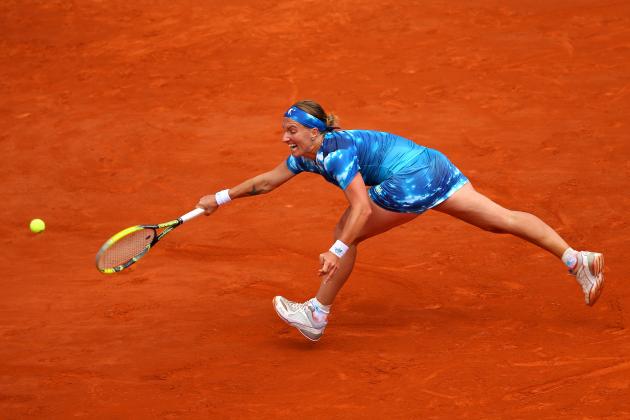 Julian Finney/Getty Images

Svetlana Kuznetsova has won two Grand Slam titles and improved 58 spots in the rankings since January. Yet one hears almost nothing about her.
She dropped out of the picture when a knee injury sidelined her for the second half of last year.
The lack of respect for Kuznetsova was demonstrated in February when she was not granted a wild-card entry into the Dubai Open and had to go through qualifying rounds.
Serena Williams was among those who thought it was odd.
"You know I definitely think it's tough," said Williams, according to the Agence France-Presse wire service. "She's been such a great player, and she got injured. She's won a couple of Grand Slams, so how can such a great player not get a wild card? It's kind of weird."
Kuznetsova has lost only two matches this year to players ranked outside the top 17. Meanwhile, she has eight wins in 2013 against top-20 players, including four over players ranked in the top 10. She was the only player to take a set from Williams at the French Open.
Ranked as low as No. 75 early this year, Kuznetsova is back up to No. 27. At age 28, she figures to climb higher.
Kuznetsova won the U.S. Open in 2004 and the French Open in 2009 and was a finalist at each in 2007 and 2006, respectively.
She missed Wimbledon this year because of an abdominal strain, but if she's healthy, she could be a major factor at the U.S. Open.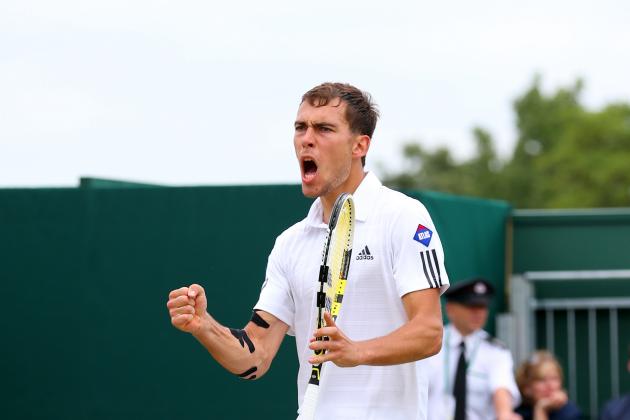 Julian Finney/Getty Images

Jerzy Janowicz was ranked 243rd in February 2012. Now he's No. 17, and recent results suggest he remains underrated at that spot.
Still just 22 years old, Janowicz is just now learning how to use his 6'8" body to his advantage. He gained a measure of fame by reaching the Wimbledon semifinals this year, although he did not have to beat a player ranked in the top 15 to do it.
More significant than Janowicz's success on grass, where his big serve is such a weapon, were his two wins over top-10 players on clay at the Italian Open in May. He beat Richard Gasquet and Jo-Wilfried Tsonga in consecutive matches in Rome before losing to Roger Federer.
Janowicz seems to be improving on hard courts, too. Two months after losing in the first round of the 2012 U.S. Open to 1,098th-ranked Dennis Novikov, Janowicz beat five top-20 players on the hard courts in Paris. That included a victory over Andy Murray.
Janowicz possesses a toughness that is obscured by the focus on his size and power. He remains a bit inconsistent, but he is young, powerful and improving.