The Top 10 Most Attractive 2014 College Football Recruiting Destinations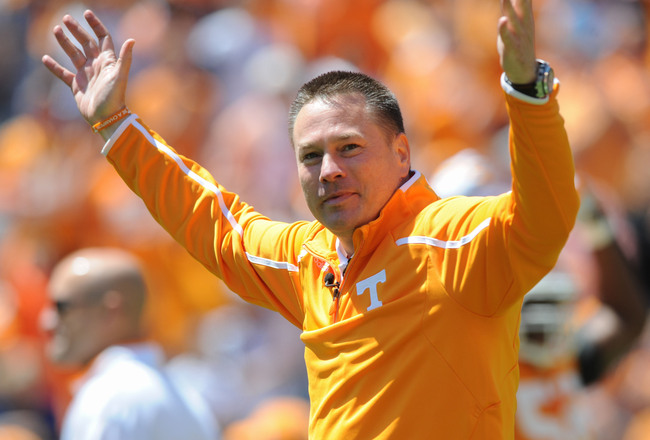 Randy Sartin-USA TODAY Sports
College coaches understand that when they sell their program to a recruit, they must make it as attractive as possible. If a school is not in an ideal location, the coach still has to spin his recruiting pitch towards the advantages of being in an isolated campus.
If playing time will be limited for a prospect as a true freshman, the coach has to make the school attractive by stressing that the prospect will be developed better at a slower pace. Examining the 2014 recruiting landscape, some coaches are doing a better job of making their programs appear more attractive than others.
A new coach in the SEC has polished up an old SEC power, making it cool again. A couple of Big Ten programs are using their past history to attract new recruits, while a program in Florida is returning to its old ways.
Kentucky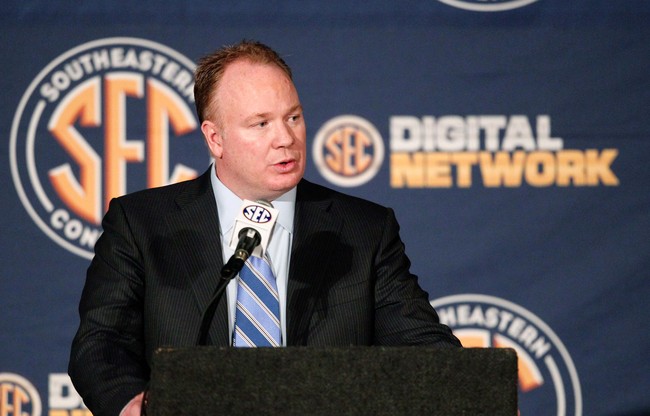 Marvin Gentry-USA TODAY Sports
Before Mark Stoops arrived, Kentucky was not exactly a must-visit program for recruits. However, Stoops has made the Wildcats an attractive option due to his experience, Ohio connections, energy and hiring Neal Brown as a his offensive coordinator.
From Ohio, Stoops has landed eight players from the state in his 20-man recruiting class. Defensively, he can show footage of his Florida State defenses dominating opponents, while Stoops can point to the Air Rid/Spread offense Neal Brown will run in Lexington to attract offensive talent.
Texas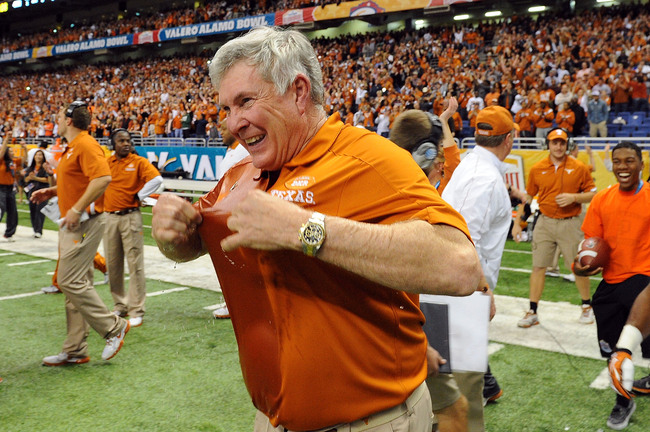 Stacy Revere/Getty Images
The Longhorns have never been a program who couldn't find a date to the dance. However, Mack Brown continues to make sure his program is the prettiest in Texas, as he has 21 commitments.
Texas is an attractive destination because Brown is one of the most well-liked people in college football. If he chose to run for governor of the state he would probably win. Brown is a personable person and believes in building teams in Austin with almost only Texans.
The Longhorns boast exceptional facilities, and Austin is a neat city for young adults. It also doesn't hurt to have a great history of winning.
Ohio State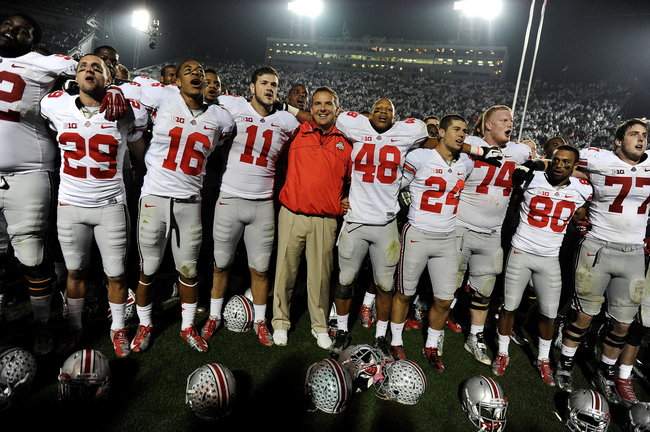 Patrick Smith/Getty Images
Urban Meyer knows how to make any program an attractive destination. He spruced up Bowling Green, re-decorated Utah and put his own spin on Florida.
Now Meyer is doing the same in Columbus, as he has Ohio State recruiting at an elite rate. Meyer has combined the Buckeyes' history of winning with his ability to recruit in SEC country.
He can tell a recruit from Florida to come help him rule the Big Ten, while telling a recruit from Ohio to help him keep Ohio State on top of the conference.
Florida State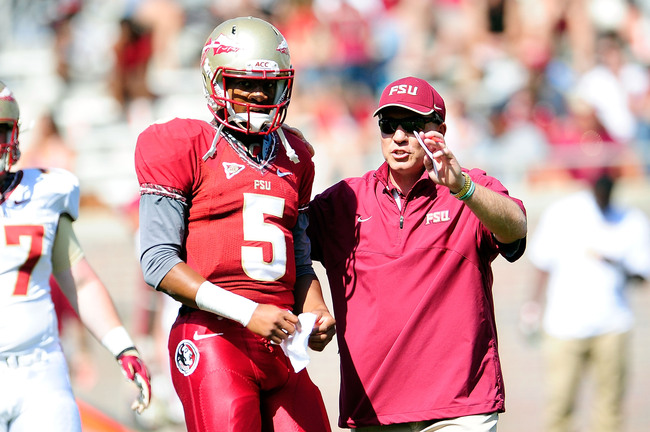 Stacy Revere/Getty Images
The Seminoles are now led by Jimbo Fisher, but Florida State is still an attractive destination for recruits. Players want to play with other talented players, and for a program that annually competes for championships.
Florida State fits both of those requirements, and Fisher currently has a Top 5 recruiting class. Playing in front of rabid fans, while playing in big games versus Florida, Miami, Clemson and Virginia Tech during one's career is attractive to the competitive recruit who wants to play on the big stage.
Notre Dame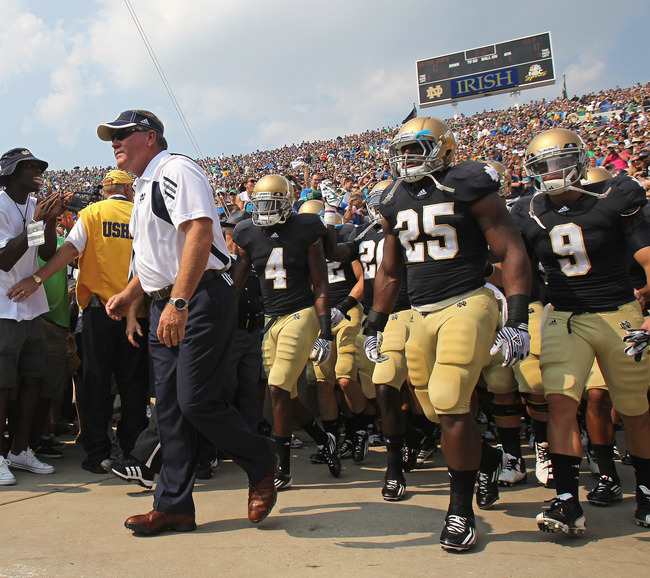 Jonathan Daniel/Getty Images
Although he did not get the job done, Charlie Weis proved that with the right pitch, Notre Dame can attract good talent. Brian Kelly now leads a program that is one of the most attractive destinations on the 2014 recruiting trail, as 11 of his 15 commitments are 4-star recruits, says 247Sports.
The Irish give a recruit an outstanding opportunity to play for an elite program while working towards one of the best degrees a person can achieve academically. Although the location of the campus and weather are not great, Notre Dame is a special place with amazing tradition.
The program is attractive because it's atmosphere challenges a player to mature on and off the field.
Michigan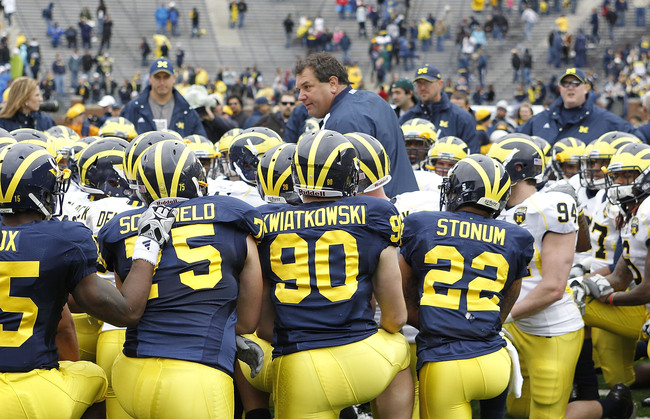 Leon Halip/Getty Images
Brady Hoke is a former Michigan defensive assistant, so it is not shocking that he has fully embraced Michigan's wonderful tradition. The Wolverines are one of the classic programs in college football, so they will always be an attractive destination.
Playing in a stadium that seats more than 109,000 people every home game, the winged helmets, fight song and history of winning at Michigan are attractive to many elite prospects in the 2014 class.
Michigan is such an attractive destination that stud running back Leonard Fournette, who is from Louisiana, will visit Ann Arbor this summer, according to Steve Wiltfong of 247Sports.
Texas A&M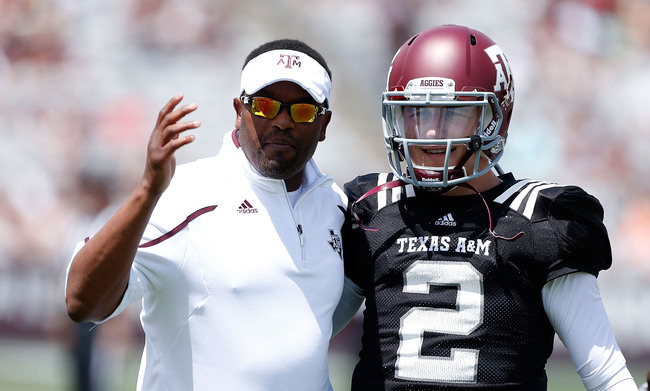 Scott Halleran/Getty Images
The Aggies are one of the hottest programs in the country. From boasting 2012 Heisman Trophy winner Johnny Manziel, running an exciting offense, playing in the SEC and having an intense fanbase, many advantages make Texas A&M attractive.
Kevin Sumlin is a player's coach who likes to have fun while developing talent and winning games. If a prospect in Texas wishes to stay in his native state, but also aspires to play against SEC competition, Texas A&M is the only school who offers him the best of the both worlds.
Miami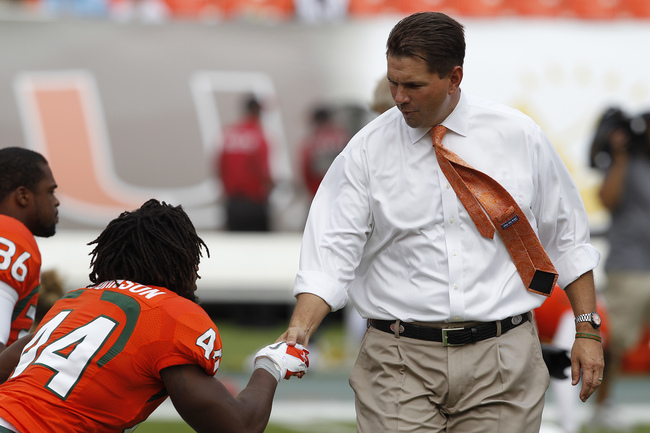 Joel Auerbach/Getty Images
Al Golden and his staff are beginning to establish themselves as bigger threats on the recruiting trail. Miami has 24 commitments, as its class is ranked No. 5 by 247Sports.
Miami is an attractive destination for both local and national recruits. South Florida prospects love the idea of being able to stay close to home and play for a program that has a history of winning.
National recruits are attracted to the great weather, palm trees and program's tradition of producing NFL draft picks.
Tennessee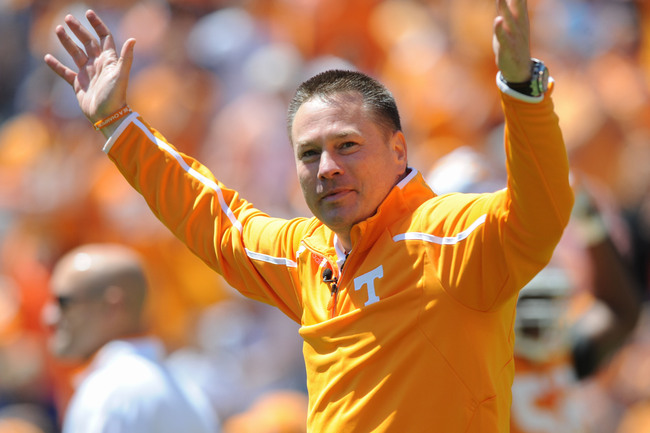 Randy Sartin-USA TODAY Sports
Butch Jones has infused a new energy into the Vols' program, and it has spilled onto the recruiting trail. Jones and his staff pay close attention to detail, love to evaluate players and believe they are the right staff to bring Tennessee "back".
Jones has connected with the program's former great players, and has combined Tennessee's old sales pitch with his personal vision to convince 24 players to commit to the program.
The Vols are "cool" again, as their great facilities, large fanbase and solid tradition have attracted good talent since Jones arrived last winter.
Alabama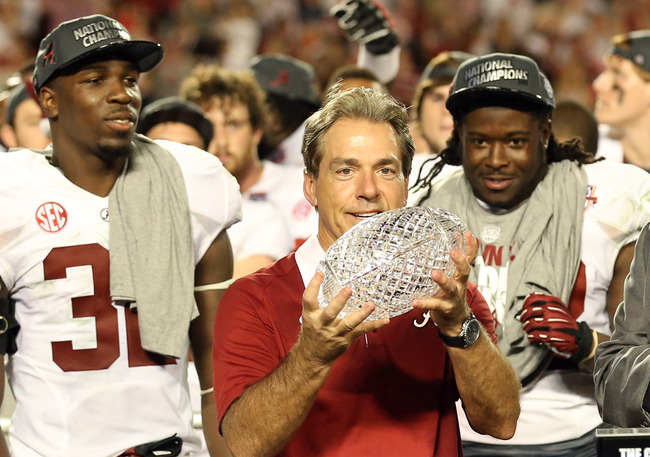 Matthew Emmons-USA TODAY Sports
The Crimson Tide's recruiting class is ranked No. 1 in the country by 247Sports. Alabama is one of the most attractive destinations on the 2014 recruiting trail because it has won two consecutive BCS titles.
Alabama wins, and wins a lot. The formula is not rocket science, but it's hard to duplicate.
Nick Saban has a disciplined approach to recruiting that is based on evaluating players who are good fits in his program. The fanbase treats players like celebrities, NFL scouts watch the team keenly and Alabama is the premier program in college football.
An offer from 'Bama is the golden standard among recruits.
Edwin Weathersby is the College Football Recruiting Analyst for Bleacher Report. He has worked in scouting/player personnel departments for three professional football teams, including the New York Giants and Cleveland Browns.
Keep Reading