The Panamanian defense has been stellar throughout the 2013 Gold Cup, but it faces a test on Sunday against the United States that it will fail to pass.
The Americans have flaunted their high-scoring attack in all but one of its five matches through this point in the international tournament. The United States has scored more goals than any other country, averaging just fewer than four per game—19 total. Panama has scored 11 goals in its five matches, which is the second-highest total.
Costa Rica was the only opponent that you could make a case that the United States struggled against. The Americans only managed to score one goal in the group play match, and it didn't come until the 82nd minute. It was the only match the country didn't score at least three goals. Don't expect the same against Panama.
Honduras fell to the United States in the semifinals, and after the match, the team's manager, Luis Fernando Suarez, called the Americans the team to beat, according to Matt Barbour of MLSSoccer.com. Here's what he had to say:
The football that the United States has played to this point proves that they are the favorite, it makes them the favorite, it backs them as a candidate to win the title. After five games, though, the United States has proved to be the most complete team in the group and it certainly makes them a good bet to take home the title.
The United States will be attempting to win its fifth Gold Cup in nine tries throughout the team's history, according to Paul Carr of ESPN:
#USMNT is in its ninth Gold Cup final, the most of any country: pic.twitter.com/jdkwl7kaIC

— Paul Carr (@PCarrESPN) July 25, 2013
It will do so by relying on a pair of dangerous scoring threats.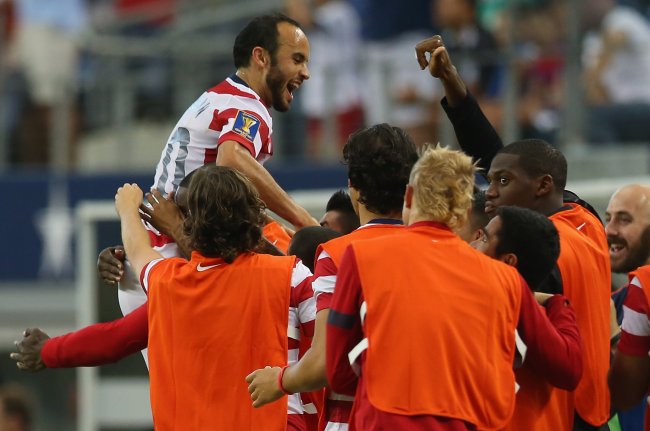 Ronald Martinez/Getty Images
Everyone has been talking about how well Landon Donovan has played for USA over the last few weeks. He's truly been outstanding to watch, as he's performed better than anyone else in the tournament. In his team's five matches, he's scored five times and has assisted on seven goals—even though assists aren't an official statistic here.
Jason McIntyre of The Big Lead thinks Donovan could be the best American ever:
Gotta believe Landon Donovan is making a serious statement lately. Also, perhaps making his claim as best US National team player ever

— Jason McIntyre (@jasonrmcintyre) July 25, 2013
Donovan has put the team on his back as of late, but one of his teammates deserves a bunch of credit as well. Chris Wondolowski has scored just as many goals as Donovan in the United States' five matches, but hasn't been getting all of the media attention his countryman has. He's been just as valuable to the Americans' success as Donovan has, though.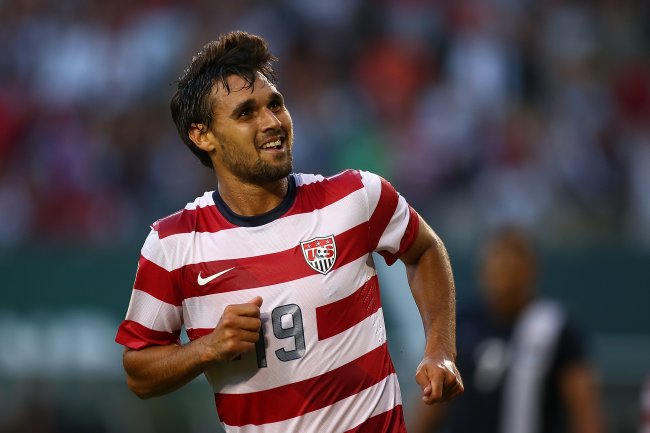 Jonathan Ferrey/Getty Images
Here's a look at his second of two goals against Cuba, per Fox Soccer:
GOAL USA! Watch Wondolowski score his second goal against Cuba: - http://t.co/fVQGSsQGhz

— FOX Soccer (@FOXSoccer) July 13, 2013
Panama's defense has been solid throughout the country's run at the Gold Cup. It only allowed one goal during Group A play and has surrendered just two in the knockout stage. While Panama been successful—and has yet to lose a match—it isn't going to be prepared for what the Americans are going to throw at them.
The United States has won 10 straight games and will make it 11 in a row with an impressive victory on Sunday.
Prediction: United States 4, Panama 1
All statistics and information in this article was obtained via CONCACAF.com unless otherwise noted and is current through July 24.