In a fast summer tour, the Red Devils will be taking on the J-League club Cerezo Osaka on Friday in a tune-up for the approaching season.
While getting in shape will remain the top priority for the Red Devils in this match, they undoubtedly would also like to earn a winning result. On Tuesday, David Moyes' squad fell 3-2 to the Yokohama F-Marinos.
With the Cerezo Osaka match scheduled for Friday, the Red Devils don't have a lot of time off. However, travel will be a bit easier than it was when they made the jump from Australia to Japan prior to the F-Marinos contest. It's just going to be a ride on the bullet train this time.
The journey continues: A bullet train ride to Osaka ahead of Friday's match. #mutour pic.twitter.com/08SBqcjywe

— Manchester United (@ManUtd) July 24, 2013
While the club won't have to worry about jet lag this time around, the hot weather they're expected to play in should test their conditioning. It also looks like this match will provide an opportunity for everyone on the tour squad to impress their new boss:
"We may need to use all of our players tomorrow so they don't use too much weight or fluid" - David Moyes. #mutour pic.twitter.com/LOkNFTHM4z

— Manchester United (@ManUtd) July 25, 2013
Check out the match vitals and then I'll highlight three players I'll be watching with particular interest.
When: July 26 at 6 a.m. ET, 11 a.m. BST
Where: Nissan Stadium in Yokohama, Kanagawa Prefecture, Japan
TV: Fox Soccer Channel, Fox Deportes
Live Stream: FoxSoccer2Go.com (subscription required)
Before I highlight the players I'll be watching, it is worth taking a look at what they will all be wearing. Manchester United will be debuting their new away kit for this contest:
#mufc launch new away kit at Osaka Castle with @Rioferdy5, @tomclevz23, @S_Kagawa0317 Evra and Evans #mutour pic.twitter.com/pqHxJJvWQY

— Manchester United (@ManUtd) July 25, 2013
Shinji Kagawa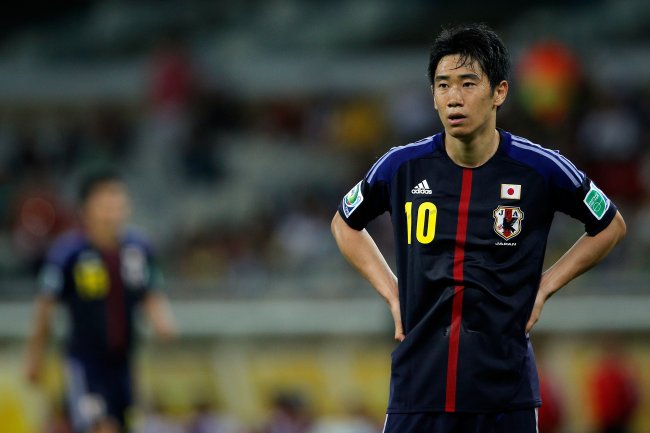 Dean Mouhtaropoulos/Getty Images
Cerezo Osaka was Shinji Kagawa's home between 2006 and 2010. He netted 55 goals in his time with the squad. I am sure the Osaka fans will be delighted to see him in action again, and the stadium should be buzzing every time he touches the ball.
What's more is that Kagawa's name has just surfaced in transfer rumors. As John Edwards of the Daily Mail reports, Borussia Dortmund would fancy bringing their former player back. Kagawa originally left Cerezo Osaka for the German side.
Given his lack of opportunity with the Red Devils, Kagawa certainly could be tempted to leave. After all, he seems confident that he has the ability to be on the pitch for the Red Devils.
"It doesn't matter if I play as a no.10 or not. I'm confident I can play in any position for #mufc" - @S_Kagawa0317 pic.twitter.com/wz1ZpmH5Sa

— Manchester United (@ManUtd) July 24, 2013
Kagawa is going to be the center of attention in this match.
Wilfried Zaha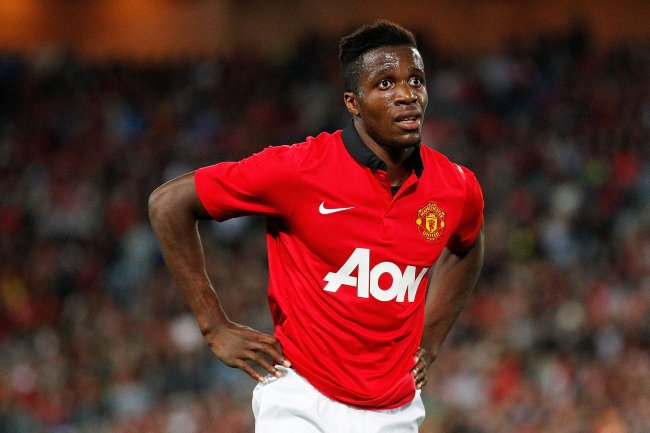 Brendon Thorne/Getty Images
Wilfried Zaha is picking up valuable experience on this tour and he is not disappointing. He has been one of Moyes' best players.
The 20-year-old joined the club last January in a £15 million transfer from Crystal Palace, but was sent back on loan. Now he has his sights set on earning regular playing time.
Considering the way he has looked on this tour, that isn't out of the question.
Zaha has the natural talent to get on the pitch with the Red Devils, but the prevailing thought has been that he needs maturity and experience. This is the perfect time for him to show that he has matured enough.
Danny Welbeck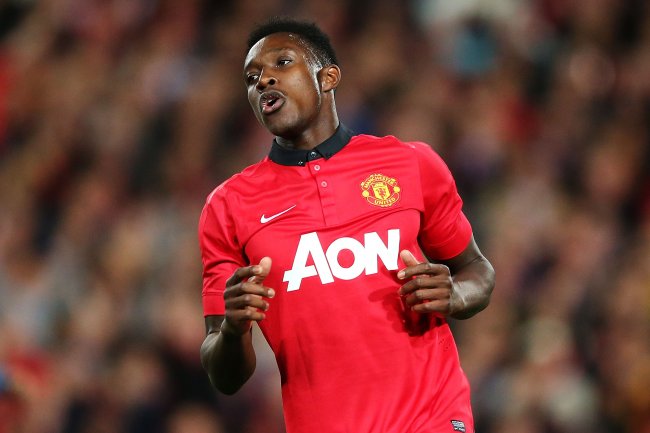 Brendon Thorne/Getty Images
A year after he scored just twice in 40 games for Manchester United, Danny Welbeck has rediscovered his scoring touch this summer.
He tweaked his groin in the last match, which put his solid tour on pause. However, it looks like he will be ready to get back on the pitch for this contest:

Moyes: "Robin was a precaution the other night. I expect he and (Danny) Welbeck to both play tomorrow." #MUFC #ManUtd

— Red Devil (@ManUtdHeadlines) July 25, 2013
This is great news for Welbeck, as he makes a bid for more playing time. With Wayne Rooney disgruntled and not with the club, this will be a golden opportunity for Welbeck. He will be looking for another performance like he had while picking up a brace against the A-League All-Stars in Australia.