Players Who Must Step Up for the Philadelphia 76ers Next Season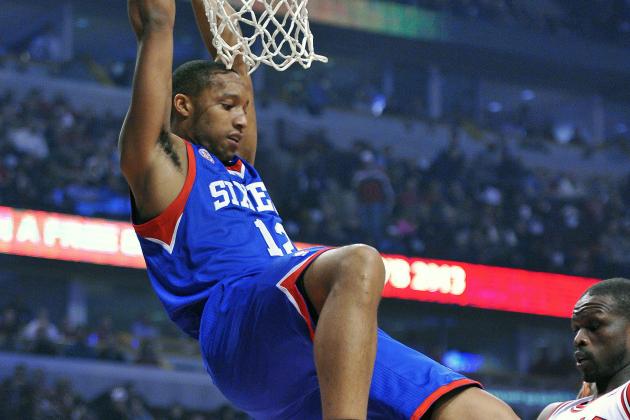 Rob Grabowski-USA TODAY Sports
Turner needs to take the biggest steps this coming season.
The 2013-14 season may not go too well for the 76ers" target="_blank">Philadelphia 76ers, but there are still players who must step up for them.
Not every NBA season is going to be a great one. There will be years that hurt, years that teams wish had never happened.
Whether you want to admit it or not, Philadelphia could be in store for one of those next season.
However, the Sixers need to be able to get something out of it, regardless if it's a down year. Sixers' wins are going to be hard to come by, so players in Philadelphia are going to have to step up in different ways.
It will be vital toward Philadelphia's future success, so let's take a look at which Sixers must step up the most next season.
Begin Slideshow

»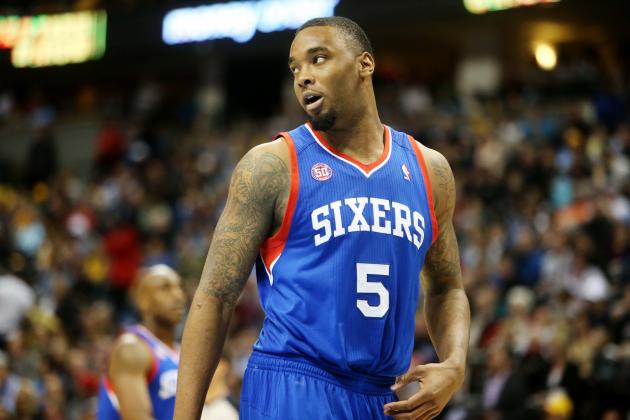 Chris Humphreys-USA TODAY Sports
Moultrie gets the chance to prove that he can be Philadelphia's future power forward.
It isn't easy for a player to establish a place for himself in the NBA after not having gotten a fair shot previously, but that is exactly what needs to happen for Arnett Moultrie next season in Philadelphia.
Philadelphia's easiest move was to give Moultrie minutes when its 2012-13 season began to go downhill. The Sixers really didn't have anything to lose, yet Doug Collins kept Moultrie on the bench. The craziest part is how Moultrie would always seem to produce whenever he did finally get some playing time.
If he was frustrated with his lack of minutes before, he should be happy about what is on tap for him this season where he's going to get an opportunity to prove his worthiness.
With more playing time, comes more responsibility, though.
If he handles his business in a way that proves he has been preparing for the opportunities that come his way, then Philadelphia could have a key member of its future plans on its hands.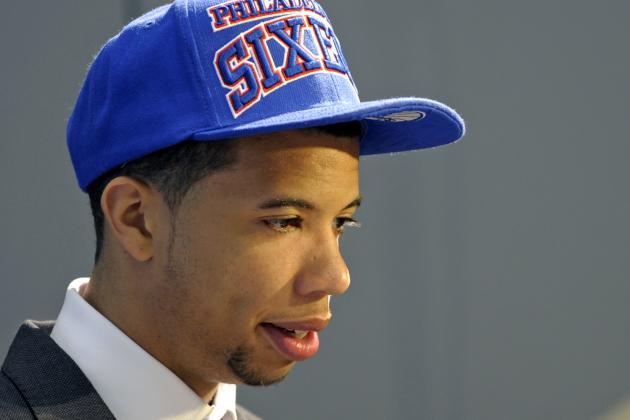 Eric Hartline-USA TODAY Sports
There is going to be a long road for Carter-Williams, but it could be great.
Michael Carter-Williams will see limited action in his rookie season, but he still needs to step up and prove he has what it takes to be Philadelphia's point guard of the future.
It is going to be an extremely bumpy ride at times for Carter-Williams. It isn't about any of that, though. He'll be able to prove he has what it takes by bouncing back from his struggles and becoming a better player because of what he learns along the way.
Carter-Williams is in for quite the ride. Stepping up and proving his worth this season will be the first of many career checkpoints for him.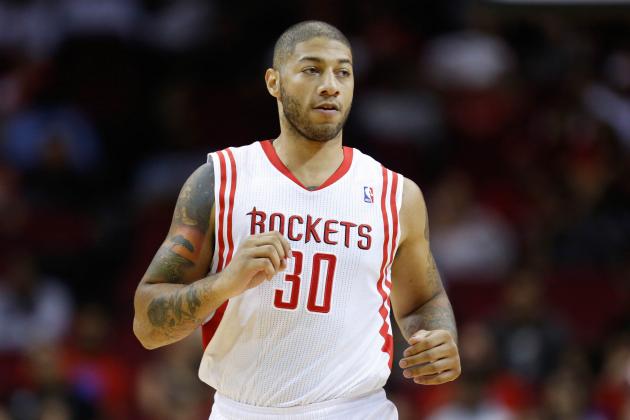 Thomas Campbell-USA TODAY Sports
Philadelphia might be White's last chance.
Philadelphia took a chance on Royce White and is hoping that he prove his naysayers wrong.
White has been diagnosed with an anxiety disorder, via SB Nation. Most people are not too concerned about it and feel as though it is something that most go through, but for White, it happens to be something that affects him on a daily basis.
His anxiety is rooted in multiple areas, but one of the more important ones is his fear of flying. It certainly isn't the best fear for a professional athlete to have.
The Houston Rockets gave up on White. They weren't patient in dealing with his disorder and didn't want to put up with what they felt was a headache. Unfortunately, giving up on him has given White a negative perception among the rest of the league.
To be blunt, Philadelphia might be his last chance.
Both White and the Sixers are going to need to adapt to one another and accept what many view as a problem.
If this acceptance takes place, then White will be given the opportunity to show how much he really does belong in this league.
Luckily for him, he'll be on the Sixers if he can prove it.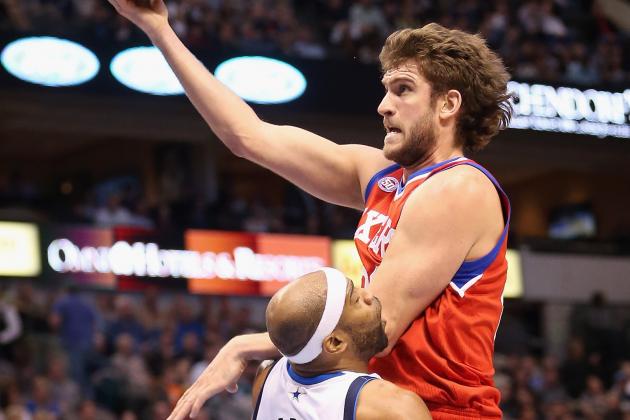 Ronald Martinez/Getty Images
Can Hawes prove he is more than a role player?
Spencer Hawes has already given the Sixers more than they probably believed he ever would have over the course of his career.
He hasn't put up ridiculous numbers, but he has been a productive player.
If Hawes is going to step up, it is going to come off the court.
One of the harder things to remember is that Hawes is only 25 years old. There are definitely times where he looks older on the court.
The addition of Nerlens Noel is going to force Hawes to take on more of a mentoring role. They both play similar styles of basketball on the defensive end of the floor and give an incredible amount of effort.
It'll be interesting to see if Hawes can adopt to this new role during the 2013-14 season. His ability to do so will help both Noel and the Sixers moving forward.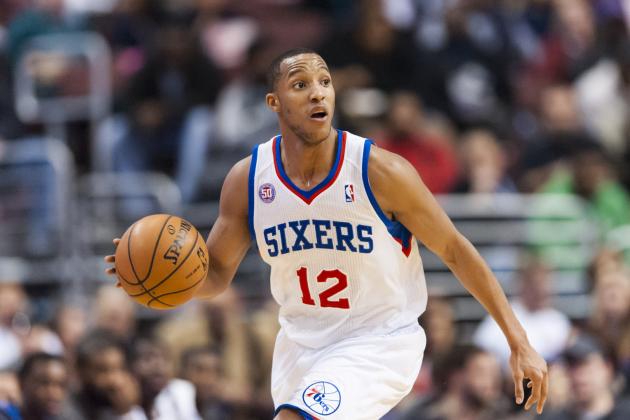 USA TODAY Sports
Turner will be playing on a day-to-day basis.
One of the biggest problems with Evan Turner is how we don't even know if he wants to play in Philadelphia. His passion seems to have declined as time has passed.
Is wanting to be a part of the Sixers a requirement to play for them? No, but is wanting to be a part of the Sixers a requirement to stick around? Most definitely.
Turner has one of the hardest tasks for the upcoming season. He not only has play great basketball, but also needs to prove that he is interested in being a part of helping this Sixers team move forward.
Turner will play this season on a game-by-game basis. He is one of Philadelphia's most valuable trade assets so it's possible that he may be shipped out at any time.
In order to stick around, he will need to step up and be the player Philly thought it had drafted with the No. 2 pick in 2010.
If Turner neglects to do so, it will lead to his departure.