Real Madrid faced off with French club Olympique Lyon on Wednesday in a preseason friendly that did not go as well as Los Blancos would have hoped. Real Madrid may have had to settle for a comeback draw, but the tactics looked sharp.
Manager Carlo Ancelotti opted for a 4-3-2-1 formation that saw several players out of their normal positions. But despite the changes, the movement and build-up play were very impressive for Los Blancos.
Cristiano Ronaldo played well for Real Madrid despite featuring in Ancelotti's new formation, which required the Portuguese star to play more centrally.
Ronaldo did things that he does not usually do, and despite not being much of a scoring threat, he showed signs of being a creator and astute passer.
Actually, it is safe to say that Ronaldo's new position in Ancelotti's formation could benefit the entire squad and make him an even more deadly weapon. Here is why.
Movement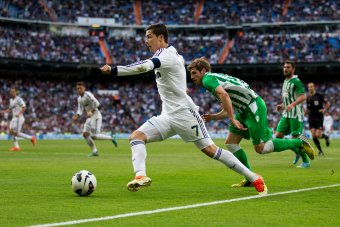 Jasper Juinen/Getty Images
Ronaldo partnered with
Mesut
Ozil
behind striker Karim
Benzema
, which Real Madrid has not really done over the last few years. This required Ronaldo to act more centrally rather than out wide on the wing where he is most comfortable.
Despite having to play in behind the striker for the first half, Ronaldo's movements were impressive. The Portugal captain made space for his teammates on the wing, which led to several crosses. He was also able to stretch his own play, which pulled Lyon's defenders out of position in the center of the pitch.
In the second half, he featured heavily on the right wing, a position not normally played by the Real Madrid star.
Again, he used the same movements to cause problems for the defenders and opened up many avenues for his teammates. Instead of isolating Ronaldo on the wings, Ancelotti actually brought him into the action.
Passing
Ronaldo has never been known as a passer. Though the forward is capable of distributing the ball, it has never been an outstanding part of his game.
Yet against Lyon, the space that he created behind the striker allowed his teammates to run into areas to receive the ball.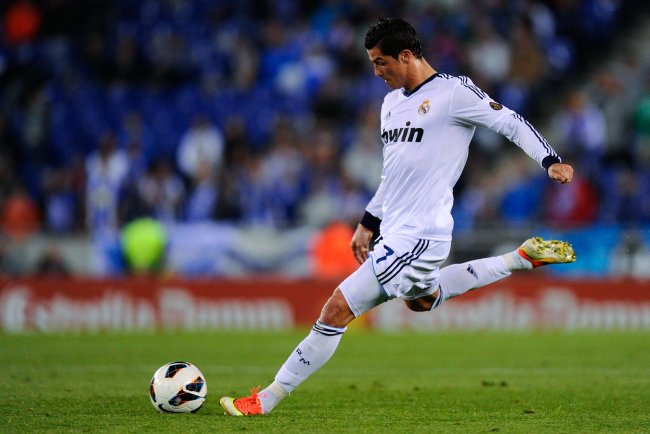 David Ramos/Getty Images
He expertly delivered the ball on several occasions, and a pass to
Ozil
nearly led to a goal in the first half.
Ronaldo more than ever looked like a passer and part of the play itself rather than the focal point of the attack. This caused Lyon to defend differently than is normally seen against Real Madrid and could be the key to Ancelotti's lineup for the coming season.
Scoring
Neither of Real Madrid's two goals came from Ronaldo. In fact, the Portuguese winger was much less of a scoring threat than fans are used to seeing.
Even though the match was a friendly, his deadly attacking prowess and eye for goal were not on display. He rarely put a shot on goal and was clearly playing a preseason friendly.
It remains to be seen just how much of a scoring option he will be in this new position.
Will Ronaldo be more deadly than ever under Carlo Ancelotti?
For now, the winger is much more involved in the Real Madrid play rather than being isolated, and he is creating chances for his teammates as a result. But fans will be hoping that his new position will not cause problems for his own scoring feats.
Ronaldo remains the heart and soul of the Real Madrid attack, and without him, the offense would suffer.
If he can continue his scoring ways while also becoming a creator—as he showed against Lyon—we may see him add a new dimension to his repertoire.
For this match, Ronaldo receives an 8/10 for his movement and ability to create chances. All that was missing for the Real Madrid star were the goals that he is so accustomed to providing as well as the sharpness that is rarely seen during preseason friendlies.
Will Carlo Ancelotti's new formation unleash Cristiano Ronaldo? How far can Los Blancos go this season? Leave your thoughts and comments below!
Tre' Atkinson. Follow me on Twitter for more discussions on all Spanish football.