Is It Time for the Angels to Trade Mark Trumbo?
Use your ← → (arrow) keys to browse more stories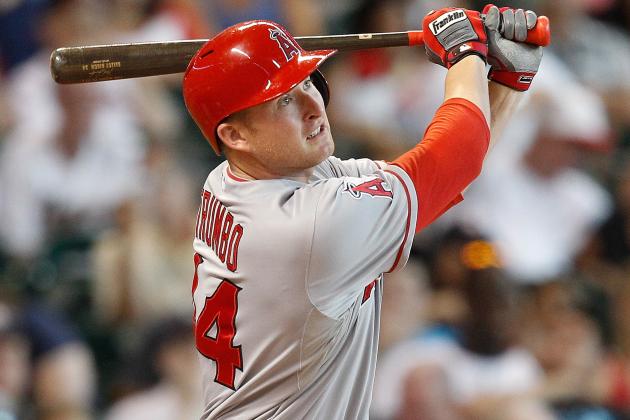 Bob Levey/Getty Images

With the non-waiver trade deadline only a week away, and the Angels continuing to perfect their "two steps forward, two steps back" routine, the time has come for Jerry Dipoto to very seriously considering hitting the "sell" button on the 2013 season. He has the players for it. Scott Downs is one of them. Jason Vargas would be another if he hadn't been sidelined by a blood clot, but that doesn't mean he can't be revisited by the trade market in time for the waiver deadline in August. But these are players in the final year of their contract or final year under team control. They would be rentals, and since they aren't in the upper echelon of talent available on this year's market...