Predicting Arsenal's Top Goalscorers This Season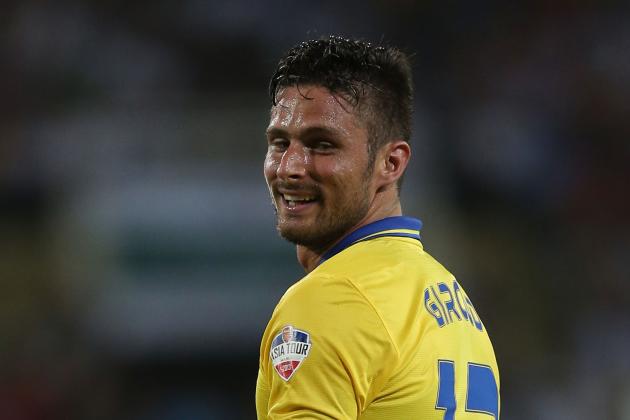 Chris McGrath/Getty Images

Last season, Arsenal shared the goals around.
After the departure of goalscoring talisman Robin van Persie, responsibility was shared between Olivier Giroud, Theo Walcott, Lukas Podolski and Santi Cazorla. Walcott ultimately finished top of the charts with 21, but between them, the quartet mustered an impressive 66 goals.
Who will be Arsenal's highest goalscorers next season? Over the coming slides, we identify the likely top five marksmen for the Gunners.
Begin Slideshow

»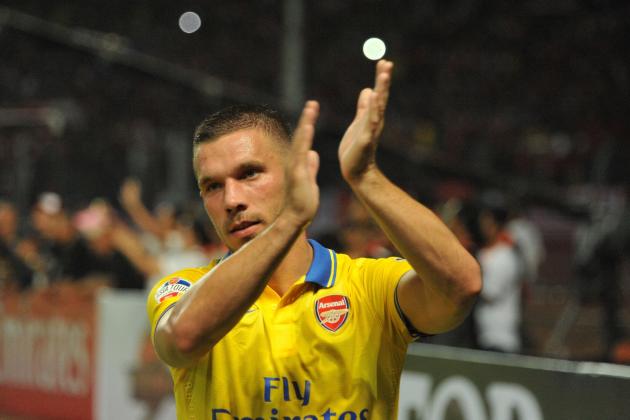 Robertus Pudyanto/Getty Images

Lukas Podolski is arguably the most lethal finisher in Arsenal's armoury. The German international has a hammer of a left foot and rarely passes up on an opportunity to unleash a strike at goal.
Podolski's game is all about power rather than precision. Even if a goalkeeper gets a hand to one of his shots, he is unlikely to be able to keep it out.
Last season, Podolski managed 16 goals. However, the second half of the campaign saw his starting opportunities increasingly limited by Santi Cazorla's presence on the wing.
If that trend continues next season, Podolski will find it difficult to match his impressive total.
Predicted tally: 10 goals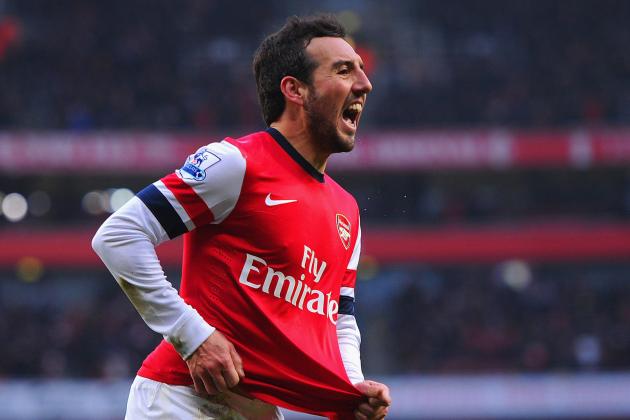 Michael Regan/Getty Images

Although Santi Cazorla is primarily a creative player, he also provides a consistent goal threat.
His greatest strength is his ambidextrous ability to shoot with either foot. Whether a defender shows him on to his left or his right, he is always able to get a powerful shot away.
Cazorla's tally of 12 Premier League goals in his first Premier League season was impressive. However, he'll hope to improve upon that in 2013/14. Over the course of last season, he missed several presentable opportunities. Greater composure should bring with it a higher goals total.
Predicted tally: 15 goals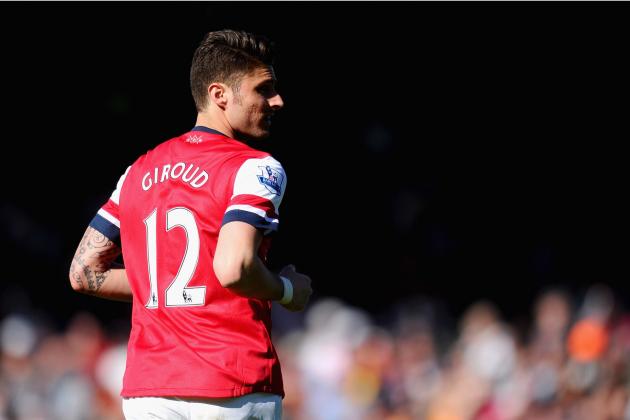 Mike Hewitt/Getty Images

Olivier Giroud scored 17 goals last season. It was an impressive feat for a player adjusting to the rigours of the Premier League.
His preseason form has been electric. In just three friendly matches, he has scored six times, demonstrating an encouraging degree of confidence in front of goal.
The greatest threat to Giroud's progress is the probable arrival of a new centre-forward. That could see him relegated to second choice, and make it difficult to replicate the achievements of last season.
Nevertheless, he will surely remain a viable and effective option for Arsene Wenger.
Predicted tally: 15 goals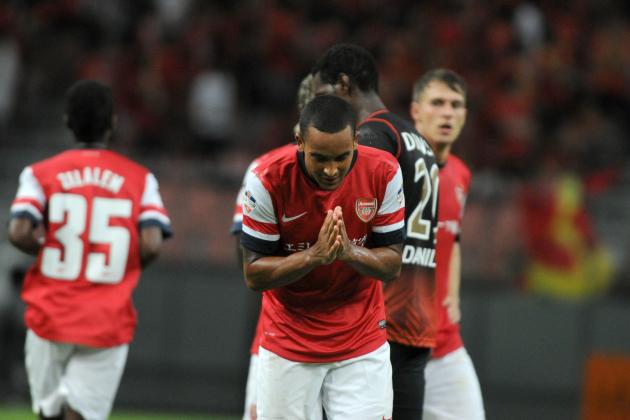 Masashi Hara/Getty Images

2012/13 was the best goalscoring season of Theo Walcott's career. Walcott netted hat-tricks against both Reading and Newcastle, finishing the season with a remarkable 21 goals from 31 starts.
This season, Walcott stands every chance of repeating those heroics. Last year, the speculation over his contractual situation saw him dropped from the team for prolonged spells. With no such doubts heading into this season, Walcott could realistically expect to play at least an extra 10 matches—provided he steers clear of injury.
Predicted tally: 20 goals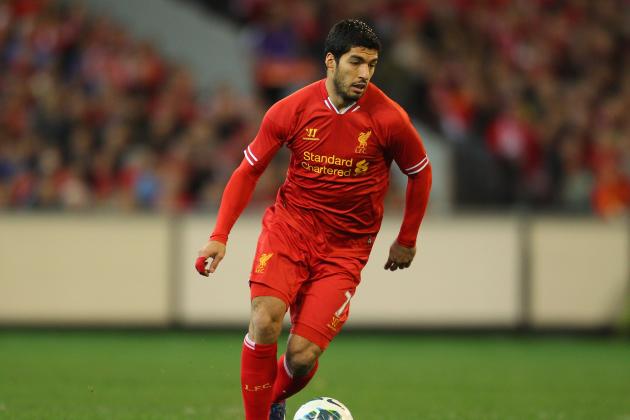 Scott Barbour/Getty Images

Arsenal's top goalscorer next season may not even play for them yet.
According to the BBC, the Gunners have launched a bid of more than £40 million for Luis Suarez, and the Uruguayan is keen to explore the possibility of a move to London.
If Suarez does arrive, he is likely to take over Olivier Giroud's mantle as Arsenal's No. 1 centre-forward. Last season, he scored 30 goals in all competitions. Although he will miss the first six games of 2013/14 with suspension, he still has the talent required to end the campaign as Arsenal's top scorer.
Predicted tally: 25 goals