The Top 10 Worst NBA Coaching Stints by Former Players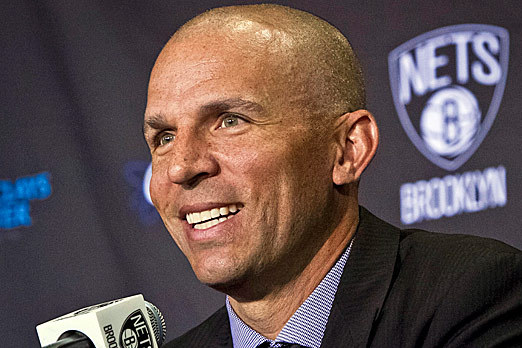 Brad Penner-USA TODAY Sports

This NBA offseason has seen an NBA-record 13 coaching changes (or it will have once the Philadelphia 76ers hire a coach). Surprisingly, some successful coaches lost their jobs this summer with the likes of reigning Coach of the Year George Karl, Lionel Hollins and Vinny Del Negro (all of whom led their teams to NBA franchise records for wins) being sent packing.
Currently, 16 of the head coaches have some playing experience in the NBA, and it is clear that such inside knowledge of the league and the ability to relate to players is a characteristic that is valued by NBA front offices.
Some former NBA players don't work out as coaches, however, and this is a list of the 10 worst coaches who used to play in the NBA. The rankings are mostly based on winning percentages, but sometimes the talent of the roster and some particularly bad stretches of coaching affected where a coach landed on this list.
Without further ado, here are the 10 worst players-turned-coaches in NBA history. Hopefully none of the newest hires (Jason Kidd, Brian Shaw, Jeff Hornacek) eventually make a list like this.
Begin Slideshow

»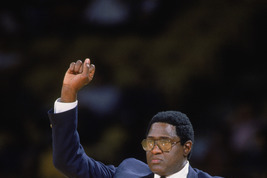 Alberto E. Rodriguez/Getty Images

Willis Reed
Coaching Record: 82-124 (.398)
Reed had one successful season of coaching, leading the Knicks to a 43-39 season in 1977-78, but the rest of his coaching was fairly poor. He resigned after only 14 games in his second season in New York, and returned to coaching nine years later.
Reed took over coaching responsibilities for the New Jersey Nets in 1988 and in his last full season as a head coach, he went 26-56.
Elgin Baylor
Coaching Record: 86-135 (.389)
Baylor coached one game for the New Orleans Jazz in the 1974-75 season which he lost. Maybe he should have taken that as a sign to stay out of coaching. He took one year off and returned as head coach of the Jazz in 1976 where he finished with a disappointing record and a fifth-place finish in the division as his best result in three seasons.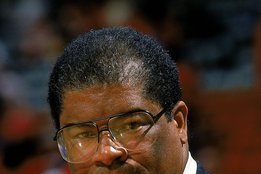 Coaching Record: 202-345 (.369)
Wes Unseld's first season as coach was his best, bearing some similarity to his playing career where he was the second player in NBA history to win the Rookie of the Year and Most Valuable Player awards in the same year.
Unseld took over for Kevin Loughery who had started the year 8-19. Under Unseld, the Bullets ended the year with a 30-25 record and made the playoffs.
Over the next six seasons, however, his winning percentage kept dropping (except for his last year where it improved slightly). His worst year was a 22-60 campaign in 1992-93, and he resigned in 1994.
After retiring, Unseld became the General Manager of the Bullets in 1996 and like his time as a head coach, the team only made the playoffs once in his seven-year tenure.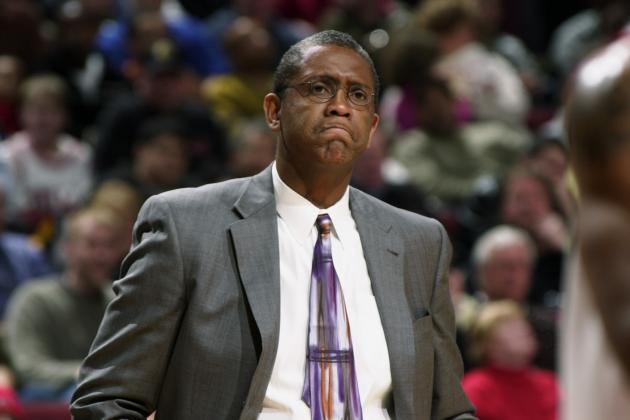 Jonathan Daniel/Getty Images

Coaching Record: 51-100 (.338)
Bill Cartwright was handed the interim reins to the Chicago Bulls midway through the 2001-02 season. He was actually an improvement on the previous coach, but then again it would be hard not to beat Tim Floyd's 4-21 mark to start the season.
Cartwright was named head coach for the following season, and improved to 30-52. He only lasted 14 games into the next year (going 4-10) before getting fired.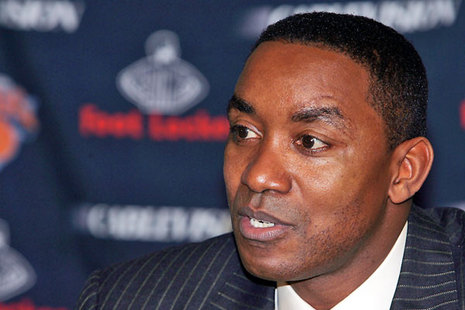 Coaching Record: 187-223 (.456)
I couldn't in good conscience put Isiah any higher on this list because his record is actually close to .500, but boy did he have a terrible NBA career after he stopped playing the game.
His record with the Indiana Pacers was actually above .500, which prevented his coaching record from being buried under the mountain of mediocrity that was his tenure as the New York Knicks' head coach. Despite winning more than half of his games with the Pacers, you can still make the argument that he underachieved.
The Pacers won 56 games and made the NBA Finals in 2000 with Larry Bird as the head coach. The following season, Thomas took over and the Pacers were the No. 8 seed. His last season was good, as the Pacers finished as the No. 3 seed in the East, but all three years finished with the same result: less than 50 wins and a first-round playoff loss.
Rick Carlisle was the Pacers coach after Thomas, and he immediately led the Pacers to the NBA's best record by winning 61 games, and the Pacers lost in the Eastern Conference finals to the eventual champion Detroit Pistons.
Thomas then took control of the New York Knicks, and it is this coaching stint that resulted in him making this list.
During his time as head coach in New York, he finished with the fifth-worst winning percentage in Knicks history, he was investigated for his involvement in the Denver Nuggets-New York Knicks brawl, and he lost an $11.6 million lawsuit for sexually harassing a former New York Knicks executive.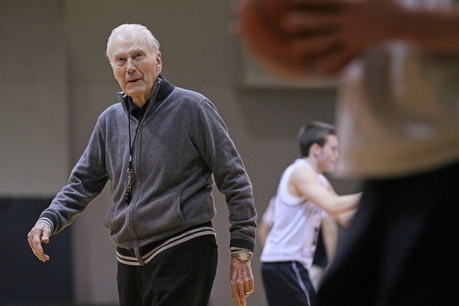 Coaching Record: 95-172 (.356)
Thank goodness Johnny Bach eventually became an assistant coach, because his head coaching career was nothing to write home about.
He coached the Golden State Warriors for three seasons which saw them drop from third-last in the Western Conference in his first season to last place for the next two seasons.
Bach left the Warriors and head coaching behind him as he became an assistant coach for some guy named Phil Jackson, with whom he won three rings. Good move Mr. Bach.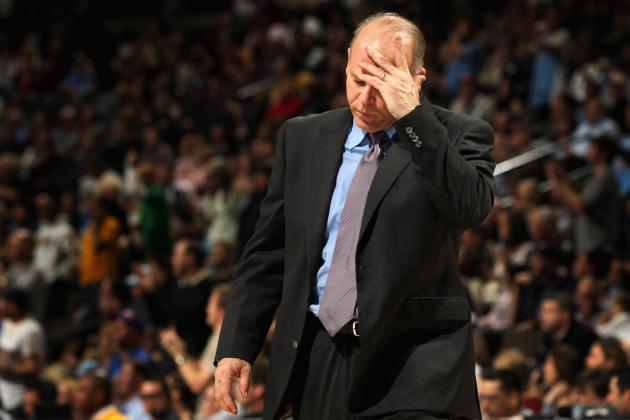 Doug Pensinger/Getty Images

Coaching Record: 57-107 (.348)
To call Kuester's time in Detroit a disaster would be an understatement. The Detroit Pistons' impressive run in the 2000s had come an end and the roster that won a championship in 2004 was in the process of being dismantled.
Kuester was only hired after talks with Avery Johnson, Joe Dumars' first choice, broke down. He was brought in to right the ship, but the first-time head coach had a tough go of controlling the Pistons' veteran locker room.
He lost his authority, and several key players (Tayshaun Prince, Rip Hamilton, Tracy McGrady, Chris Wilcox and Ben Wallace) did not show up to a pre-game practice in a player's protest. Those players were held out of the next game; a game in which Kuester got ejected and a couple of players were seen laughing as he walked off the court.
Kuester also got very unlucky with injuries, as only one player played a full 82-game season over his two years in Detroit.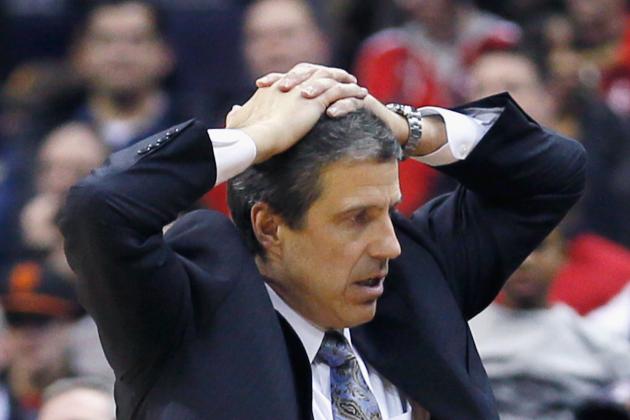 Rob Carr/Getty Images

Coaching Record: 147-291 (.336)
Both the Cleveland Cavaliers and the Minnesota Timberwolves were one season removed from the playoffs when Wittman took over, and both clubs had aspirations of returning to the postseason.
Unfortunately, those dreams would not be realized with Wittman at the helm.
Wittman is the only coach on this list who is still active, and the Washington Wizards have a good young core to build around. With a healthy John Wall, the Wizards have their eye on at least getting close to a playoff spot. Hopefully Wittman doesn't mimic his last two stints, or his time in the nation's capital will be coming to an end soon.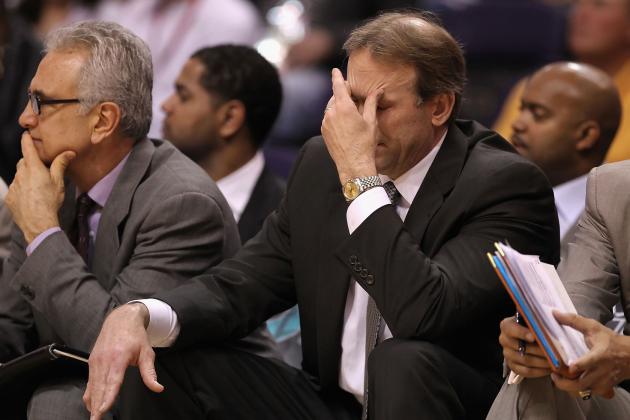 Christian Petersen/Getty Images

Coaching Record: 56-145 (.279)
Not that anybody had anything close to playoff expectations (or even close to .500) for the Minnesota Timberwolves, but the fact that Rambis' coaching record includes a very brief but successful coaching stint (.649) with the Los Angeles Lakers should tell you how bad he was with the Timberwolves.
In his first season, the Timberwolves recorded 15 wins. An ugly number, but it was to be expected from a very young team. He did improve in his second season but that improvement was minuscule, coaching the young squad to 17 wins.
Needless to say, his .195 winning percentage did not elicit much confidence from the Timberwolves front office, and Rambis was sent on his way.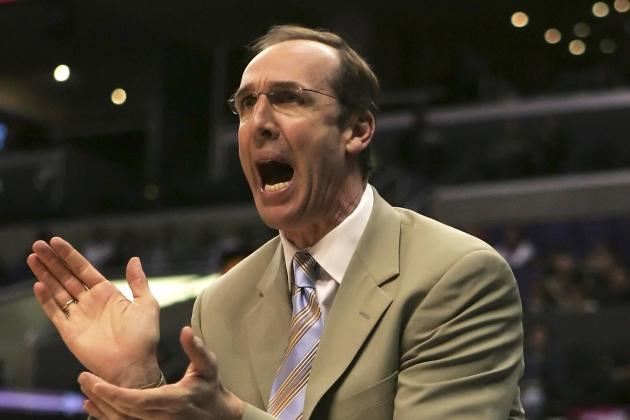 Jeff Gross/Getty Images

Coaching Record: 33-90 (.268)
Iavaroni actually had a decent roster that probably wasn't befitting of the lousy winning percentage he attained. A good young core of Rudy Gay, Mike Conley and both of the Gasol brothers (although not at the same time) should have been able to win more than 27 percent of their games.
His team also consisted of Mike Miller, Juan Carlos Navarro, Hakim Warrick and Kyle Lowry, but Iavaroni was unable to improve on their record, losing 60 games in his first season. An 11-30 start to the 2008-09 season led to his firing, and Lionel Hollins led the club to a 40-42 record the following season.
The Memphis Grizzlies have turned a corner, going 183-129 since Iavaroni's dismissal (not including the remainder of his last season).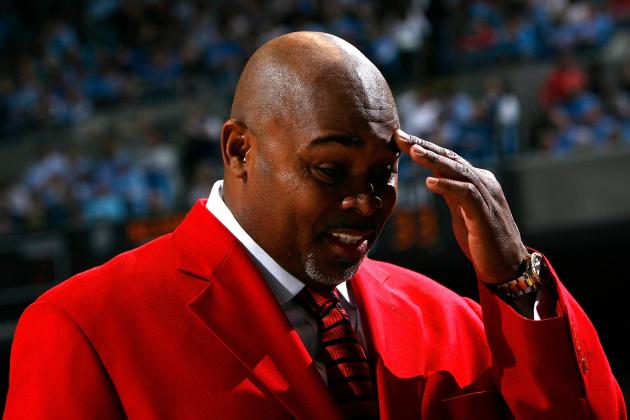 Kevin C. Cox/Getty Images

Coaching Record: 79-228 (.257)
Expectations weren't exactly high for either of Sidney Lowe's teams, but that didn't save him from eventually losing his coaching gigs. He took over head coaching responsibilities for a bad Minnesota Timberwolves team midway through the 1992-93 season and was relieved of his duties after the following season.
In his first season as head coach of the Vancouver Grizzlies, he led them to a franchise-record 23 wins and matched that mark the next season. After opening his third season as Grizzlies head coach with an eight-game losing streak, Lowe resigned which closed the door on his NBA coaching career.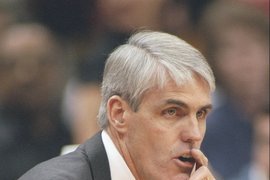 Coaching Record: 36-148 (.196)
I swear that I'm not some closet Grizzlies hater. It is just indicative of their frightful beginnings as an NBA franchise that the top three coaches on this list all coached the Grizzlies at some point.
To be fair, Brian Winters was put in a tough spot as the head coach of an expansion team. Even that doesn't give him a pass for the coaching numbers he put up.
His initial season of 15-67 tied an NBA record for the worst season by an expansion team, during which the Vancouver Grizzlies lost a record 23 consecutive games. Under his watch, the Grizzlies earned the dubious honor of becoming the fastest NBA franchise to reach 100 losses.
Additionally, his career coaching percentage is the lowest by any NBA coach with over 100 games under their belt. Winters has the statistics to make him a first-ballot Hall of Shamer, and he tops my list of worst NBA player turned coach.