WWE Results: Winners and Losers After July 22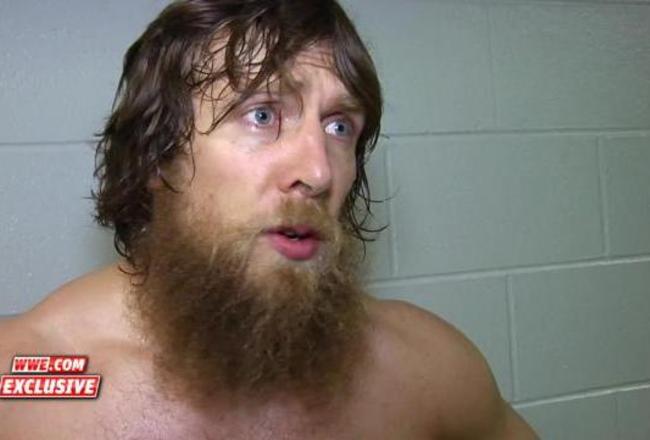 From WWE.com

Three hours of Raw and one man stood out as the night's big winner in more ways than one.
Daniel Bryan was showcased in the third hour of Raw in a tour de force liable to impregnate Twitter feeds and message boards alike. Many skeptics give Bryan no chance to unseat Cena at SummerSlam based on the here-today, gone-tomorrow booking of his opposition in recent months.
However, nobody is hotter than Bryan, and that will only help his cause moving forward.
Bryan was not alone as one of the night's winners. Raw delivered multiple segments that either helped or hurt brand-name talents.
Winner: Daniel Bryan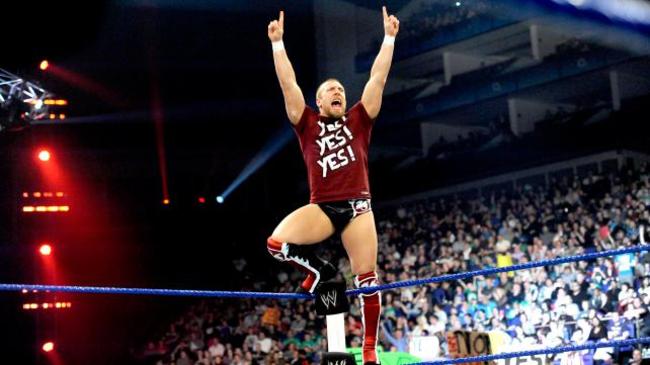 From WWE.com

It's only fitting that Daniel Bryan leads this list. It isn't the first time he has been the focal point of Raw. Bryan has been the hottest star on the show for quite some time now. And while most internet over-reactors view his WWE title opportunity against John Cena as an all-or-nothing endeavor, that simply isn't true.
Bryan's career progression since his WWE re-debut at SummerSlam 2010 has been steady and promising. He hasn't suffered through a sustained period of irrelevance a la Sheamus and The Miz. Even when he was wasting away on WWE NXT, he was placed in a mini-program with Michael Cole, who was a white-hot heel at the time.
Daniel Bryan is here to stay and he doesn't need to beat Cena to prove it. It has been written, and a WWE title would only be icing on the cake.
Loser: The Miz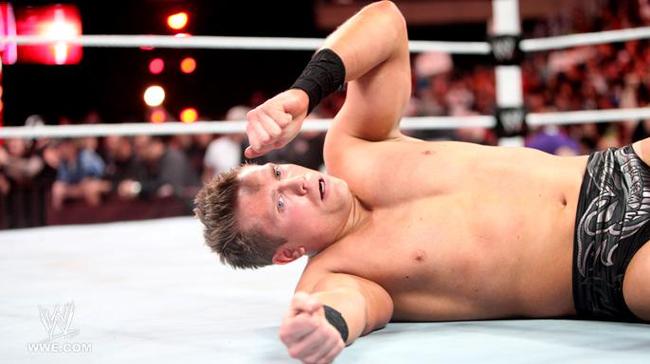 From WWE.com

The Miz has officially made a 100 percent career regression. Two short WrestleManias ago, he was in the main event of WWE's biggest show as its top champion.
Now?
He's more of a host than a wrestler (he's been announced as the host of SummerSlam) and he has gone back to reminding people that he was on The Real World. If that wasn't bad enough, he's fighting Brie Bella's nipple for TV time.
The Miz's wrestling career has been in a downturn for a while now. Perhaps WWE sees the writing on the wall. The promotion seems to be cutting its losses with Miz by making use of what he has left to give on the mic. What a difference two years make.
Winner: Sheamus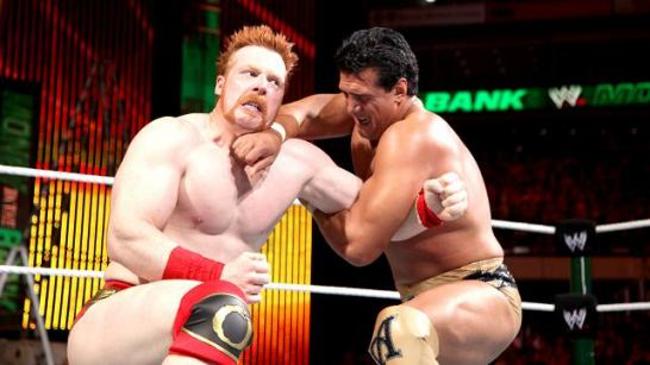 From WWE.com

Austin, Texas was the perfect WWE crowd in that it was lively like Brooklyn and New Jersey, but not above cheering for the babyfaces and booing the heels.
Sheamus was one of the main beneficiaries of the well-behaved crowd after spending back-to-back nights being crucified by curmudgeon East Coasters.
The story told in the Sheamus-Del Rio match made Sheamus look tough in defeat while making Del Rio look like a slimy heel. The absence of Ricardo Rodriguez has allowed Del Rio's wrestling to speak for itself. Thankfully, he is one of the more polished, physical workers in WWE.
Sheamus still has potential to be an above-average babyface given his unique look. WWE need not make the irrational decision to turn him heel based on Bizarro World reactions.
Losers: The Prime Time Players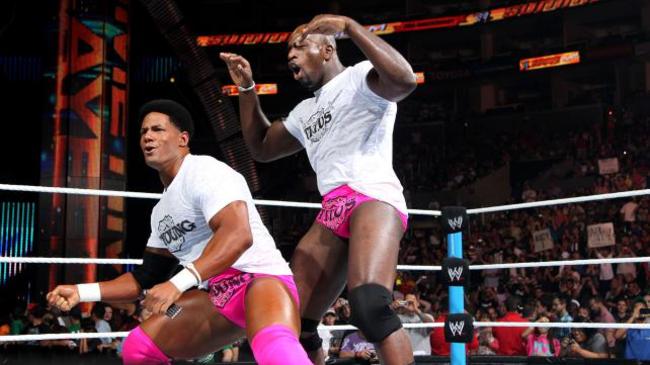 From WWE.com

JBL's praises of both Darren Young and Titus O'Neil helped the team's cause. It even helped that both were presented as cocky young upstarts whose pride cost them winnable matches.
However, given WWE's efforts to rebuild the tag team division, it wasn't a good look seeing each of the Prime Time Players doing jobs in singles matches.
The Usos teaming with main event-caliber star Mark Henry to fend off The Shield also provided an unflattering juxtaposition.
Winner: Ryback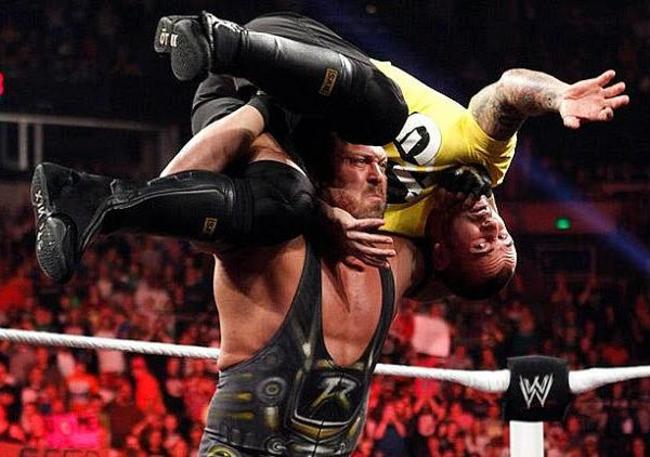 From WWE.com

Ryback had a rough go of things early in his match against Daniel Bryan when he received "you can't wrestle" chants.
Suddenly, "Goldberg" doesn't sound so bad.
But Ryback rebounded and had a passable match with Bryan. His attempts to strong-arm his opponent into defeat and constant intimidation were callbacks to a promo from earlier in which Ryback discussed the dominance of big men according to the law of the jungle.
WWE has thrown the switch back to B.A. mode with Ryback, who was even announced in a Tables match against John Cena.
How long WWE will continue to push Ryback as an angry monster is anyone's guess. But this is the Ryback that can draw money should he ever iron out the kinks in his wrestling game.
Keep Reading