Anderson Silva Leads the Way in Digital Marketing Strategy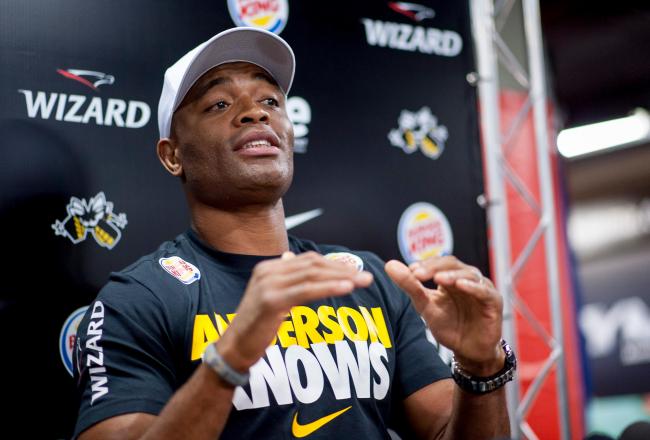 Buda Mendes/Getty Images
Anderson Silva is a mixed martial arts phenomenon. He's a true crossover star who's captivated his home country Brazil and become an icon of the sport the world over. Despite his recent loss to Chris Weidman at UFC 162, he maintains an earning power unrivalled in the sport, with sponsors clamouring to be associated with him.
Indeed, it's for these reasons that his highly anticipated rematch against Weidman is slated to be the biggest event the promotion has ever put on.
Of course the UFC is going to use all its digital marketing strategies to break records with the end-of-year card. The promotion has been known to break new ground with its use of Twitter and social media.
But with Silva, they have a person with an exceptional social media following himself. Here's a look at what makes Silva so marketable.
The Best Digital Marketing Campaigns Use Twitter
Any digital marketing strategy starts with social media. One of the biggest social media apps is Twitter, and, at the last count, Silva has 3.6 million Twitter followers. That's by far the most followers on Twitter of any fighter and more than two million more than the second most followed fighter—his mentor Minotauro Nogueira.
That's a remarkable feat, considering Silva rarely communicates in English, and his Tweets are almost always in Portuguese. If the UFC was to use its social media platforms to promote the Weidman/Silva rematch, then it could easily harness the power of Silva's millions of Twitter followers.
Silva Uses Traditional Marketing to Maximize His Digital Media Strategy
In June 2012, weeks before his career-defining win over Chael Sonnen in their rematch, Silva found himself on the cover of Brazil's Rolling Stone magazine.
It was a stroke of marketing genius to dress the fighter, often compared to a dancer in the cage, as Michael Jackson. With his long limbs and impeccable timing, Silva has made a name for himself in MMA and now beyond.
In the age of the Internet, getting on the cover of Rolling Stone magazine still has a prestige—as do many magazines still available on the newsstands. Many digital marketing agencies forget this, and they also forget that articles in publications like Rolling Stone regularly go viral on social media.
This gives them a much bigger reach and is one of the strategies Silva's used to become a star.
Get Sponsored by the Biggest Sports Company in the World
Mainstream sports companies have been slow to get involved in the world of MMA. Despite the sport's growing popularity, it is, in many ways, still a niche sport that's too violent for many.
However, Nike is one mainstream company that hasn't been afraid to associate itself with the sport. It has signed Silva to a sponsorship deal, along with several other fighters.
The blue-chip juggernaut had already made history by signing Silva as their first MMA star in 2011, but that deal was only limited to his native Brazil. But in September last year that was extended to the globe—so now Silva wears the famous Swoosh everywhere he's seen.
And their use of Silva as a marketing tool isn't limited to his sports appearances but extends to every media.
This article is
What is the duplicate article?
Why is this article offensive?
Where is this article plagiarized from?
Why is this article poorly edited?