Predicting Biggest Risers and Fallers in Official World Golf Rankings in 2013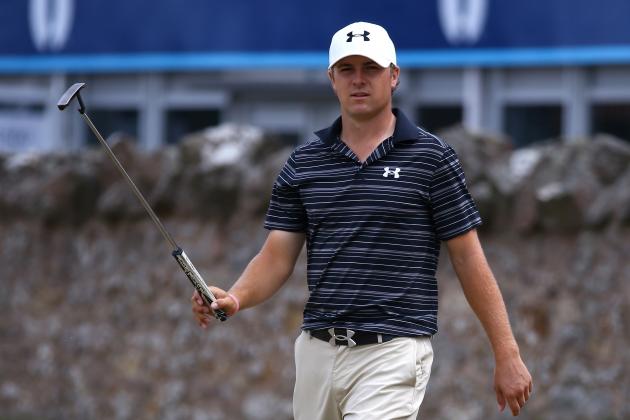 Matthew Lewis/Getty Images
Rising star Jordan Spieth.
The World Golf Rankings are endorsed by the four major golf championships as well as the six primary tours around the globe.
A golfer's ranking is determined by his performance in the tournaments he participates. The overall importance of the tournament and the strength of the field are two of the more important factors that are also used to determine the rankings.
Based on the way golfers are performing, we will offer our predictions on which golfers will rise and fall most dramatically in the World Golf Rankings by the end of the year.
Begin Slideshow

»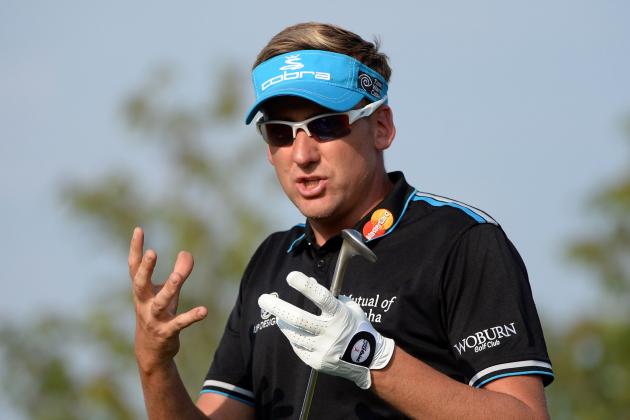 Ross Kinnaird/Getty Images

Current ranking: 14th
Why he will rise: Ian Poulter got hot in the final round of the British Open. His 67 was bettered only by Phil Mickelson's 66. Poulter has proven to be a clutch player in the past, as indicated by his strong play in the Ryder Cup. Look for Poulter to ride the momentum of his great finish at Muirfield to have an impressive finish and help him climb up to a top-10 position by the end of the year.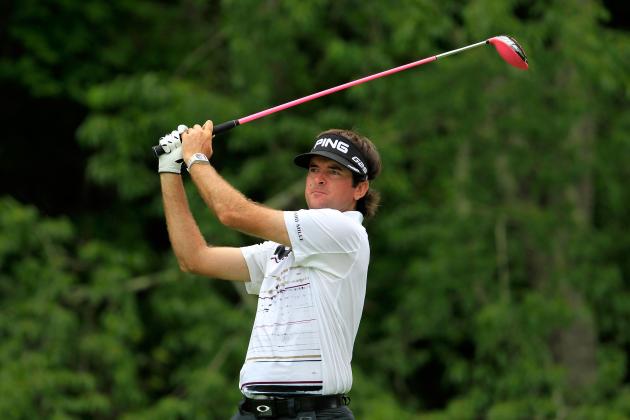 Chris Trotman/Getty Images

Current ranking: 18th
Why he will fall: Bubba Watson had a memorable season in 2012, highlighted by a victory in the Masters that allowed him to show off his overwhelming power and shot-making ability. The 2013 season has not been going well for him. Watson does not have a top-three finish in any PGA event this year and he has finished outside of the top 10 in eight of his last 10 events. That's going to cause a drop for Watson the rest of the year.
Current ranking: 19th
Why he will rise: Start off with his superb play in the majors this year. Day had an excellent chance to win both the Masters and the U.S. Open before settling for third and second, respectively. Day seems to have learned how to play in the moment. He doesn't look back at the last shot or ahead to the next one. He simply concentrates on what he has in front of him and doesn't get too high or too low. That allows him to play with confidence and consistency.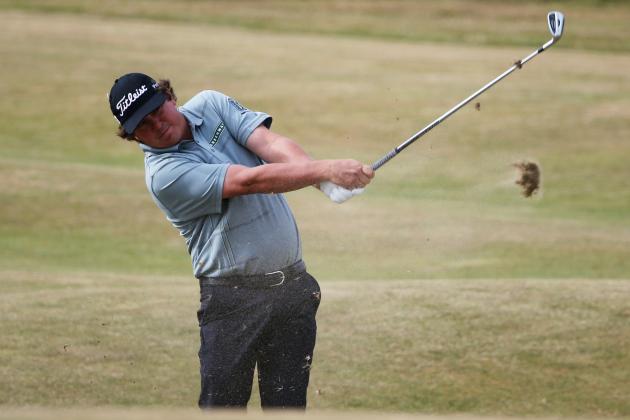 Rob Carr/Getty Images

Current ranking: 23rd
Why he will fall: At the start of the 2013 golf season, Jason Dufner was the 10th-ranked golfer in the world. He has already suffered a steep fall this season and it shows no signs of abating. Dufner finished tied for fourth in the U.S. Open, and that's the only time he has been better than 18th in any PGA tournament all season. He had a five-week span earlier this year in which he finished 35th, 42nd, 62nd, 33rd and 46th. That does not bode well for the rest of his season.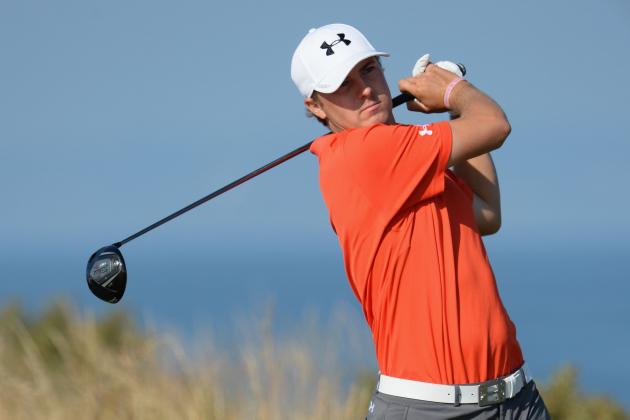 Stuart Franklin/Getty Images

Current ranking: 53rd
Why he will rise: This is a relatively easy prediction to make. Spieth, 19, has already won his first professional tournament and he has had five other top-10 finishes. He is not intimidated to play against the best pros and he clearly has the ability to sustain his play for four rounds. Spieth should be a rising star for years to come.
Andrew Redington/Getty Images

Current ranking: 3rd
Why he will fall: This has been a disastrous year for the boy wonder from Northern Ireland. A year ago, he was the No. 1 player in the world and looked like a true successor to Tiger Woods. Now, it seems as if he has lost his game. McIlroy failed to make the cut at the British Open and finished tied for 57th and tied for 41st in his previous two efforts. There's no part of his game that looks comfortable at this point.
Andrew Redington/Getty Images

Current ranking: 17th
Why he will rise: Keegan Bradley has not been on fire to this point in the year, but with a couple of adjustments, it's conceivable that he could go on a hot streak. Bradley is a long hitter—seventh on the PGA in driving at 302.7 yards per attempt—and he also has six top-10 finishes. Look for one or two mental adjustments that should allow him to win once or twice during the remainder of the year.
Andy Lyons/Getty Images

Current ranking: 12th
Why he will rise: When he is on his game, Louis Oosthuizen has the precision and consistency to play with the best players. However, Oosthuizen has been troubled by injuries this season. He withdrew from the British Open in the first round because of a sore neck and sore hips that would not allow him to continue. That came on the heels of being forced to withdraw from the U.S. Open as a result of a hip injury. He's not healthy right now and he will slip in the rankings.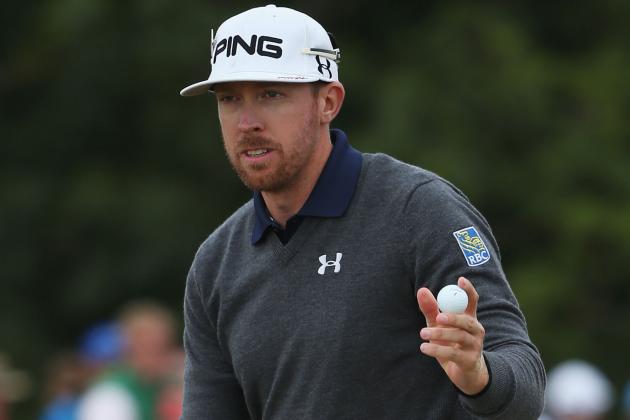 Andy Lyons/Getty Images

Current ranking: 22nd
Why he will rise: Hunter Mahan has not been at the top of this game this year, but he has already won more than $2.3 million and has one second-place finish to his credit. Additionally, Mahan is surging. He had a 68 in the third round of the British Open and that was good enough to get him in the final pairing for Sunday's final round. While he couldn't sustain his success on Sunday, Mahan is accurate off the tee and a dependable putter. He should be ready for a strong second half.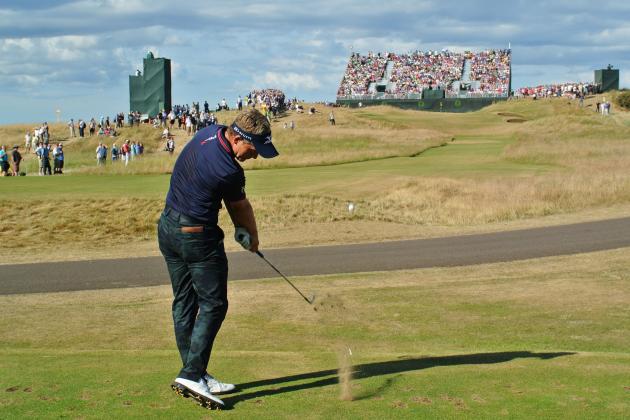 Matthew Lewis/Getty Images

Current ranking: 9th
Why he will rise: Luke Donald has been struggling for much of the year. He has not won a tournament this season and has had just three top-10 finishes. That's not good enough for a player who was the top-ranked golfer in the world just two years ago. Donald is no longer playing with the confidence or composure that he displayed regularly in 2011.