Where Would a Major College Football Split Leave Independent BYU?
Use your ← → (arrow) keys to browse more stories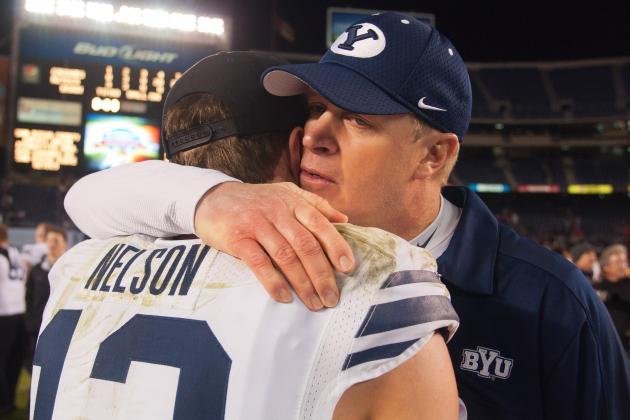 Kent Horner/Getty Images

BYU athletic director Tom Holmoe hinted that it might be coming in May when he sat down with reporters for his annual roundtable discussion on the state of the BYU athletic program which he oversees. He also referred to it last month during BYU's football media days...