What Does Braun Suspension Mean for Jesus Montero?
Use your ← → (arrow) keys to browse more stories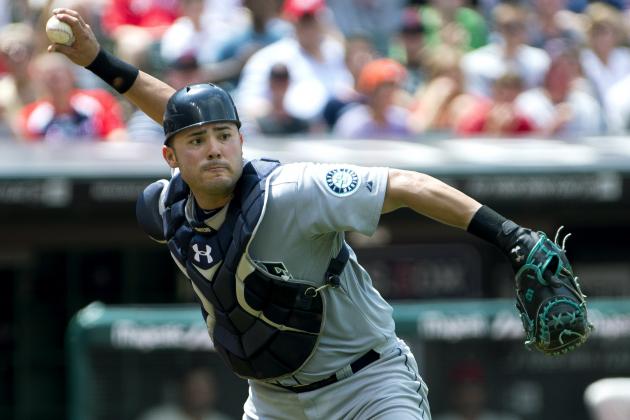 Jason Miller/Getty Images

In case you missed it, Ryan Braun got slapped with a suspension for his connection to the Biogenesis clinic this afternoon. He'll miss the rest of the season (without pay) and then will start 2014 with a clean slate. It's a pretty sweet deal for Braun, assuming he knew doomsday was coming. He'll get an extended vacation from a last place team, he's the first one to get nailed, and he can simply disappear now. Alex Rodriguez will probably get tagged soon, and then the rest of the hammers will begin to fall (so much for that report that no suspensions were coming until 2014). He's still going to make $127 million...