The Most Important Faces of 2013 NFL Training Camps
Howard Smith-USA TODAY Sports

As training camps in every NFL city open, it's important to know who the most important faces are in camp. Every team has one. Most teams have multiple players who need to be watched carefully.
But there are a few players in the NFL that transcend the team level of coverage. These guys are so big they need to be monitored on a national level. Their stories are so massive, what happens to them can make waves from coast to coast.
These 10 players are surrounded by storylines that football fans, no matter what team they follow, need to know. So buckle in and find out why you should pay attention to these most important faces of training camp in 2013.
Begin Slideshow

»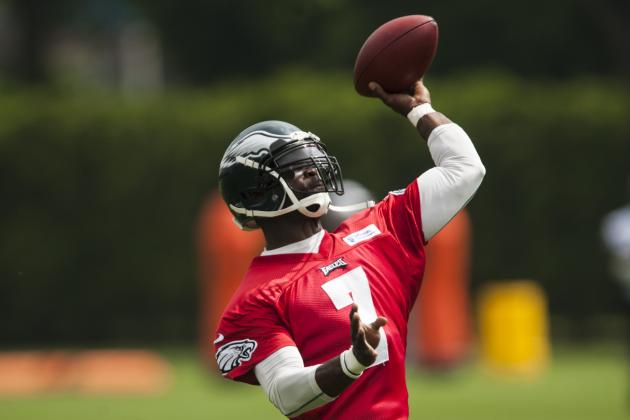 USA TODAY Sports

Michael Vick has spent much of his career trying to prove he's a passer. As a runner, he's one of the best there ever was at the quarterback position. His passing is what's limited him throughout his career, as he's only completed 56.3 percent of his passes.
In Philadelphia, under new coach Chip Kelly, Vick might have an opportunity to let his natural instincts on the field take over. But that's only if he gets that opportunity.
Vick expects to be in a positional battle with Nick Foles, and to a degree Matt Barkley, this preseason. Vick's teammates want him to lead this team, Sheil Kapadia said in PhillyMag.com. But is Vick still good enough? And will he be durable enough to last a full 16 games?
Last year he was only able to play in 10 games as concussions shortened his season. This could be a season that defines whether Vick has more years in him or if his career is nearing an end.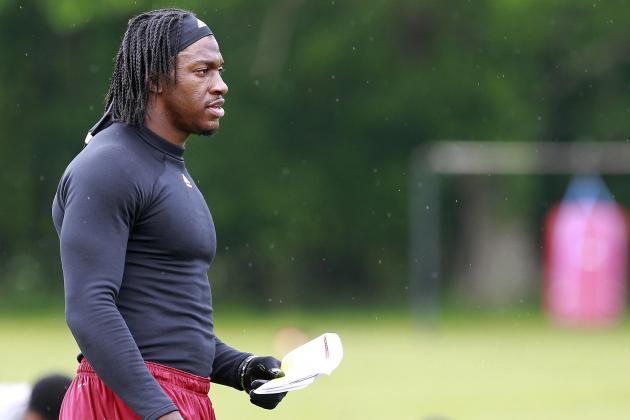 Geoff Burke-USA TODAY Sports

All eyes will be fixated on the right knee of Redskins quarterback Robert Griffin III when Washington opens training camp this week.
Griffin tore his ACL against the Seattle Seahawks during the postseason, which he has swiftly recovered from. Griffin tweeted that he's been cleared for camp, though it remains to be seen when he'll begin to see increased reps.
Doctors cleared me to practice. Coach is going to ease me in. Thank you for your support & See you in Richmond

— Robert Griffin III (@RGIII) July 22, 2013
Head coach Mike Shanahan will likely take a cautious approach, seeing that the organization wants to avoid any potential setbacks. Don't be surprised to see Kirk Cousins take the majority of the reps for the first week or so as Griffin is eased back into action.
Griffin took the NFL by storm a season ago, throwing for 3,200 yards and 20 touchdowns while running for 815 yards and seven touchdowns.
More than just a read-option quarterback, Griffin was one of the more mistake-free quarterbacks in 2012, limiting his interceptions to just five for the season. Griffin's already among the better quarterbacks in this league, which makes him a must-watch this preseason.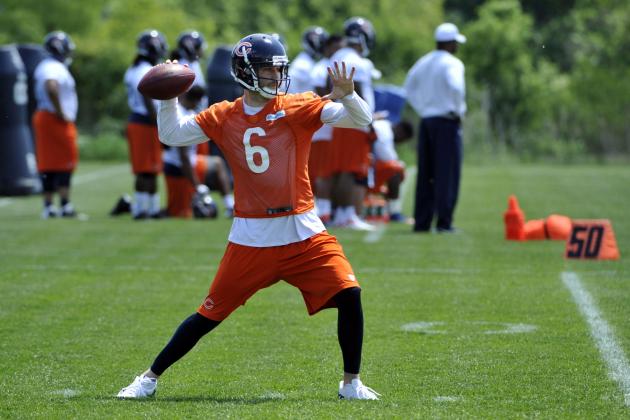 David Banks-USA TODAY Sports

Jay Cutler has been much maligned throughout his career with both the Denver Broncos and Chicago Bears. However, this year presents a chance to rise above his flaws and assert himself as one of the league's better quarterbacks.
Cutler possesses the physical tools needed as a top NFL quarterback. He's big, commands the pocket and has a rocket for an arm. However, his intangibles get in the way at times.
He'll sulk, bark at his teammates the wrong way and make costly mistakes that hurt his team in big moments.
With Marc Trestman coaching the Bears, that could change. Trestman has a reputation of being a quarterback guru and NFL Network analyst Stacey Dales reported Cutler has taken a positive approach to Trestman's tutelage.
The Bears could wind up passing the ball more than they ever did under Lovie Smith in Trestman's offense, and more than Brandon Marshall should be involved. Alshon Jeffery had a good preseason and tight end Martellus Bennett is an added weapon.
If there was ever a year for Cutler to make a leap, this could be it.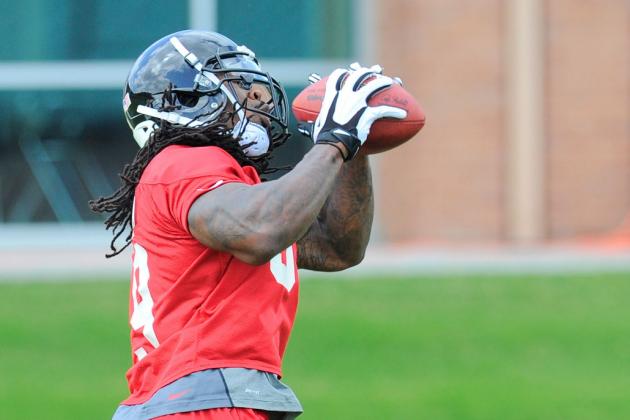 Dale Zanine-USA TODAY Sports

The Atlanta Falcons were just short of a Super Bowl berth, falling to the San Francisco 49ers after a failed last-minute drive was stopped short in the NFC Championship Game. The offense itself brings back plenty of weapons, including quarterback Matt Ryan and receiving options Julio Jones, Roddy White and Tony Gonzalez.
With the Falcons electing to move on from running back Michael Turner, they turned to Steven Jackson, a standout for the St. Louis Rams that has never had the luxury of playing for a consistent winner.
Jackson will be watched throughout camp to see if he can still produce at a high level after nine NFL seasons. Jackson hasn't had a season with less than 1,000 rushing yards since his rookie year, though he did tie for a career-low touchdown total of just four in 2012 (to be fair, he played on a poor Rams offense).
Jackson came to Atlanta to compete for a Super Bowl immediately. His progress will be tracked on a daily basis throughout training camp.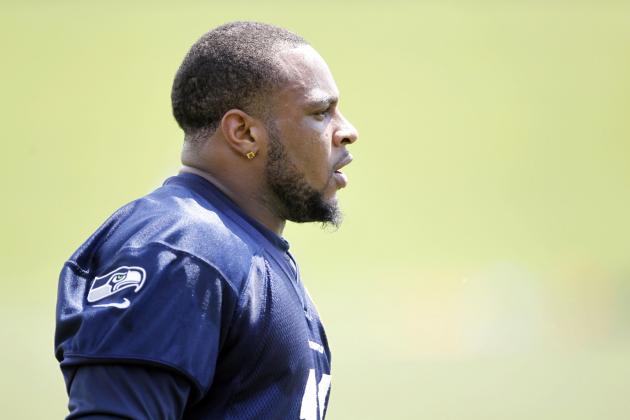 Joe Nicholson-USA TODAY Sports

One of the biggest moves made this offseason was Seattle trading for wide receiver Percy Harvin, which immediately opens things up on offense for the Seahawks.
Harvin's versatility is often understated. He can line up at wideout, slot receiver, running back or as a Wildcat quarterback. He's a mismatch nightmare in man coverage and can have his way against almost any defender in space.
Quarterback Russell Wilson was able to make plays in the passing game to Golden Tate and Doug Baldwin down the stretch of the 2012 season. Imagine what he'll be able to do with Harvin, who joined Sidney Rice as the team's top two receivers, in the fold.
Harvin has an injury history and will be monitored throughout training camp to make sure his ankle is 100 percent. He's also had issues with migraines in the past and that can be worrisome at times. But when healthy, Harvin is one of the more electrifying playmakers in the game.
How he fits in with the Seahawks will certainly be followed this preseason.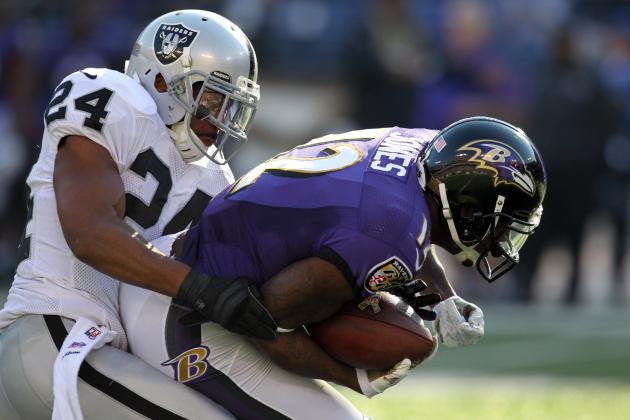 Mitch Stringer-USA TODAY Sports

Replacing a legend is never easy. Just ask Michael Huff, the Ravens' new free safety.
Huff, who came to Baltimore after spending his first seven NFL seasons in Oakland, will fill the void left by Ed Reed, who left via free agency to Houston. For Huff, this is a welcomed experience, as he'll have a chance to compete with a consistent winner.
But he'll also have lofty expectations set upon him by a Baltimore fanbase that became used to Reed's playmaking and ball-hawking abilities on the field. Huff was a sound safety in Oakland, though the numbers don't necessarily show it.
He's only recorded 11 interceptions in his career, although he's never had much of a supporting cast around him. But one of Huff's strengths is fundamental tackling.
According to Pro Football Focus, Huff has only missed 18 tackles combined in the last three years. Huff won't be Reed in Baltimore's back end. And for better or worse, that's one reason to keep an eye on him during training camp.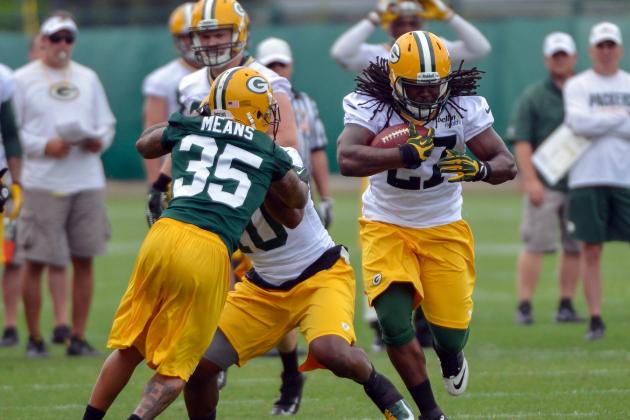 Benny Sieu-USA TODAY Sports

For as great as quarterback Aaron Rodgers is, he needs a running game. Every quarterback does.
After the Green Bay Packers finished the 2012 season ranked No. 20 running the football, it was apparent they would make a move in the draft to improve in that aspect. Enter rookie Eddie Lacy, who was essentially a steal at the 61st overall pick in the second round of the 2013 draft.
Lacy's a bruising back that enjoys hitting defenders. He also has deceptive speed and a knack for picking up yards after contact. Lacy was an ideal fit for Green Bay, and the Packers were extremely fortunate to land him. But Lacy won't have much time to sit back and learn the offense. He'll be counted on almost immediately, given the Packers running back situation was below average at times a season ago.
Just imagine how dangerous Rodgers can really be with a running game defensive coordinators have to plan for. Lacy could be the one to add that dimension. Lacy's progress is important to Green Bay's offense developing into one of the more dangerous and balanced attacks in the NFL.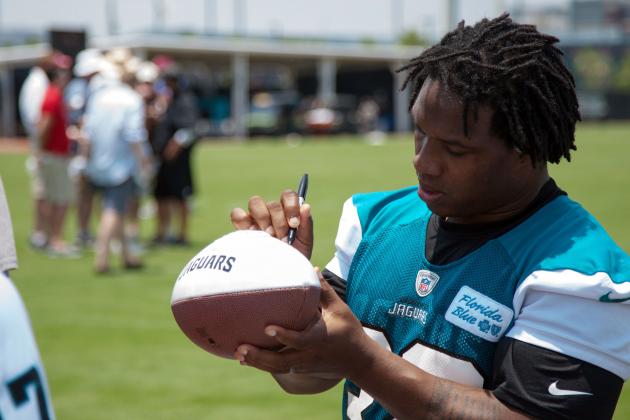 Rob Foldy-USA TODAY Sports

The injury to running back Maurice Jones-Drew's left foot was never thought to be season-ending. That is, until he never came back from it in a season the city of Jacksonville wishes never happened.
The Jaguars need Jones-Drew to get healthy and get back to his usual self.
In 2011, Jones-Drew ran for 1,606 yards and eight touchdowns but stumbled to just 414 yards and one touchdown in six games played in 2012.
The Jaguars are as good as Jones-Drew is, and if he's hurt or unable to play at a high level, then the organization suffers as a whole. That's why it's imperative that Jones-Drew bounces back from his season to forget. The offense needs Jones-Drew to play at a high level to succeed. Anything less and it could be the same Jacksonville team the NFL has become accustomed to.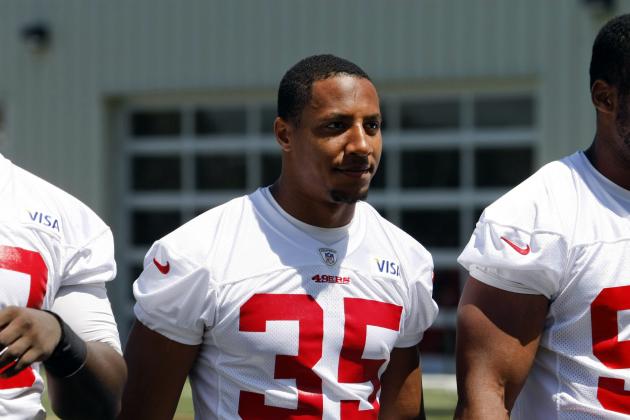 Kelley L Cox-USA TODAY Sports

When safety Dashon Goldson left San Francisco for the Tampa Bay Buccaneers, the 49ers needed to find a replacement to shore up a secondary that struggled down the stretch of the 2012 season, specifically in the playoffs.
San Francisco addressed Goldson's loss by drafting Eric Reid with the 18th overall pick in the 2013 draft.
Reid's the full package at safety. He has fine cover skills. He has excellent closing speed and hits ball-carriers with tremendous force. He'll certainly start from Day 1 unless his performance in training camp proves otherwise. But that's unlikely to happen, given the kind of player Reid was in college at LSU.
Reid will have an important role as San Francisco's starting free safety and he's only a rookie. With the 49ers looking dangerous on offense and powerful in the front seven, it will be on Reid to anchor the back end and keep teams from scoring the way they did late last season. Onlookers will get their first glimpse of what kind of player Reid will be for the 49ers this week.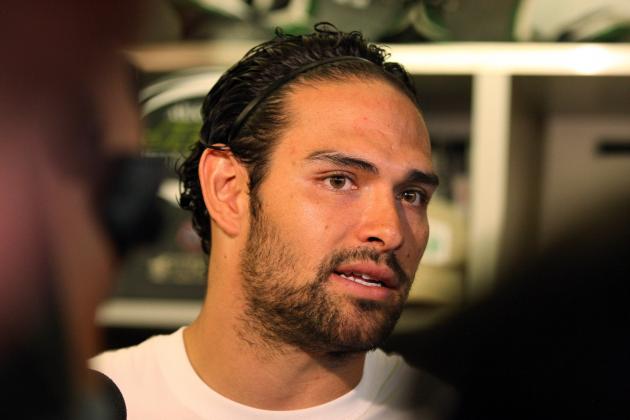 Ed Mulholland-USA TODAY Sports

Mark Sanchez is by far the most scrutinized quarterback in the league. The fact he plays in New York for a loudmouth coach on a team that has pulled every backwards PR move likely plays into it.
But whether Sanchez asked for it or not, this is a reality for him. After having yet another tumultuous season with the Jets, this might finally be it for him. If he doesn't produce, then Sanchez's tenure with the Jets might be over.
He'll have the heat on him early in camp with rookie Geno Smith bearing down his neck looking for playing time of his own. Sanchez is the presumed starter for now, but that could change. It's not like Sanchez has done anything in four years that makes him worthy of being an NFL starter.
He's only completed 55.1 percent of his career passes for 12,092 yards, 68 touchdowns and 69 interceptions. Sanchez is important to watch because it's time for the fifth-year quarterback to show he belongs in the NFL.
Another season like the previous four and he'll be looking at backup jobs.