With just two matches remaining before the Gold Cup finals matchup is set, the United States, Honduras, Panama and Mexico have their focus fixed on Wednesday's semifinals tilts and a potential berth in the championship match.
For the United States and Mexico, this is familiar territory. The two sides have squared off in each of the last three Gold Cup finals, and at least one of the two teams has made it to the finals in all but one Cold Cup since it began in 1991.
Mexico will have its hands full with a semifinals matchup against a stout Panama side, however, and things won't be any easier for the United State in its showdown with Honduras. For the two teams to meet in another Gold Cup final, a lot will have to go right.
Let's take a look at the vitals for each match and break down what to watch for as the final four teams do battle in the 2013 Gold Cup semifinals.
United States vs. Honduras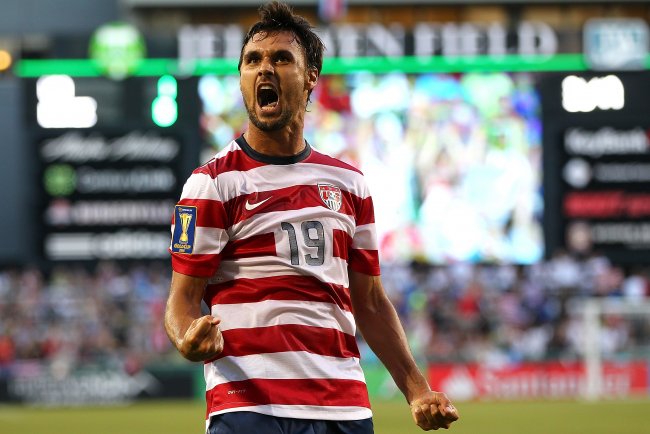 Jonathan Ferrey/Getty Images
Where: Cowboys Stadium; Arlington, Texas
When: Wednesday, July 24, at 7 p.m. ET
Television/Streaming: Fox Soccer and Fox Soccer 2Go
The United States has been absolutely masterful in recent international play, winning each of its last nine matches including four Gold Cup contests.
In the group stage, the United States men's national team outscored opponents by an 11-2 margin and displayed a tremendous offense led by Chris Wondolowski and Landon Donovan, each who have done plenty to ensure the USMNT will be in top form ahead of the 2014 World Cup.
Wondolowski has cooled since scoring five goals in the first two matches of the group stage, but Donovan—fresh off a four-plus month absence from the team—has picked up the slack.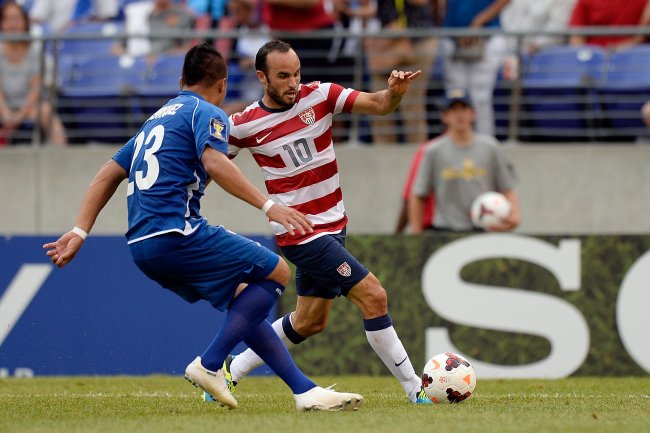 Patrick McDermott/Getty Images
Now, with just one match remaining for the finals, the pair will look to lead the attack against a Honduras side that has played exceptional defense through four matches thus far.
Honduras scored just three goals in three group-stage contests, but it also held opponents to just two scoring strikes and put together a similar performance in a 1-0 win over Costa Rica in the quarterfinals.
Honduras doesn't overwhelm with its attacking prowess, but it does feature a terrific back line with the ability to bottle up the United States' attack from the outside in. For the USMNT to come away with another victory on Wednesday, it will need to display the versatile attack that rolled through the first four matches of the tournament.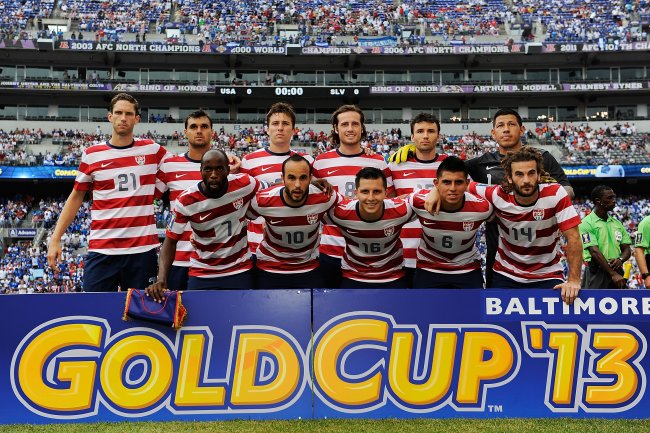 Patrick McDermott/Getty Images
The United States certainly has momentum on its side, though. With a 5-1 demolition of El Salvador—in which four different players netted goals—the USMNT proved it has the firepower and depth to hang with any team left in the Gold Cup.
As well as Honduras has played thus far, it simply doesn't have the offense to overpower the United States in the semifinals. Expect the USMNT to continue its streak of impressive international play with a decisive victory on Wednesday.
Prediction: United States 4, Honduras 0
Panama vs. Mexico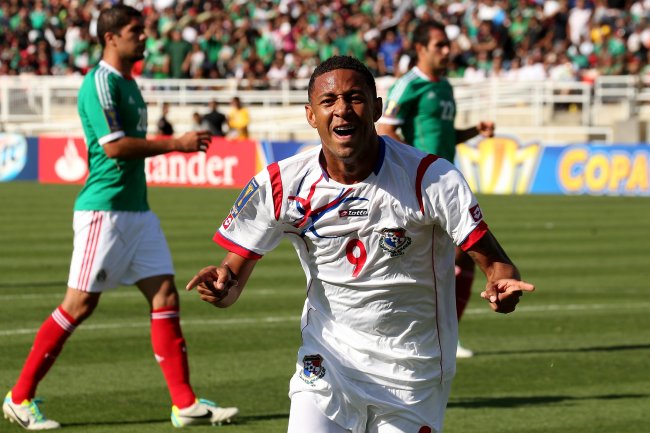 Stephen Dunn/Getty Images
Where: Cowboys Stadium; Arlington, Texas
When: Wednesday, July 24, at 10 p.m. ET
Television/Streaming: Fox Soccer and Fox Soccer 2Go
After besting Mexico 2-1 in its opening group-stage match, Panama has an opportunity to upend the international powerhouse and keep Mexico from reaching the finals for the first time in four editions of the tournament.
Panama hasn't dropped a contest in the Gold Cup, winning three matches and playing Canada to a scoreless draw. Having allowed just two goals to this point, the Panamanian side could prove to be a difficult test as Mexico attempts to break free of its international slump in recent months.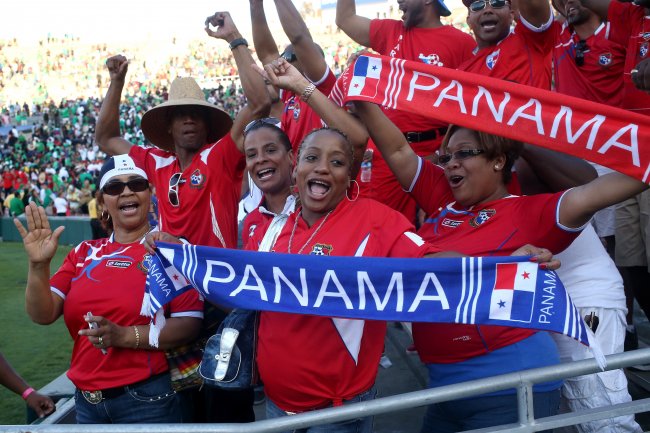 Stephen Dunn/Getty Images
Mexico, despite netting six goals in the group stage, managed just one scoring strike in the quarterfinals against Trinidad and Tobago, and it will need a little more firepower than that to upend Panama in the semifinals.
Pick your winners for the Gold Cup semifinals.
Still, Jose Manuel de la Torre's squad has been playing much better in the Gold Cup than it did in the World Cup qualifiers prior to the tournament, and there's reason to believe this could be a pivotal match in the team's efforts toward resurgence.
While Mexico wasn't able to find the net on more than one occasion in the quarterfinals, it played a strong match in all facets of the game. The Mexican side has the attacking talent to apply pressure from both wings and in the middle of the pitch, making for a versatile offense that will give Panama problems in this contest.
It may not be a bold prediction, but it's hard to envision a scenario in which Mexico doesn't come out in top form to notch another Gold Cup finals appearance.
Prediction: Mexico 2, Panama 1