10 Greatest Midfielders of All Time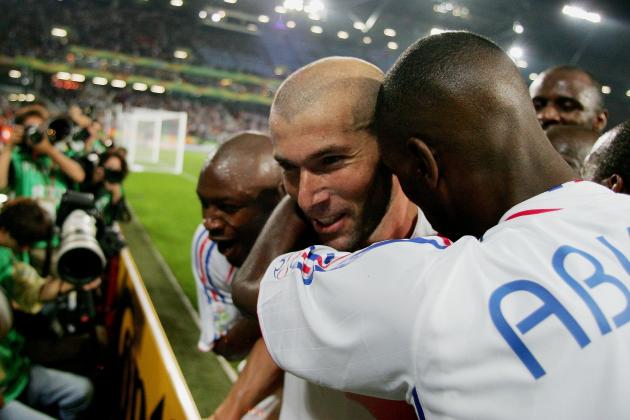 Alex Livesey/Getty Images

When it comes to great players in the history of world football, the list is both long and controversial—especially when it comes to the midfield position.
Picking one, 10 or even 100 of the "greatest" players of all time certainly isn't an easy task, and the topic is so subjective that opinions and beliefs are bound to vary as to who should be on the list. However, this list isn't meant to read like that—it's more of a celebration than it is a debate.
So read on to "celebrate" 10 of the greatest midfielders of all time.
There are certainly others, but there's no doubting the presence of these 10.
Begin Slideshow

»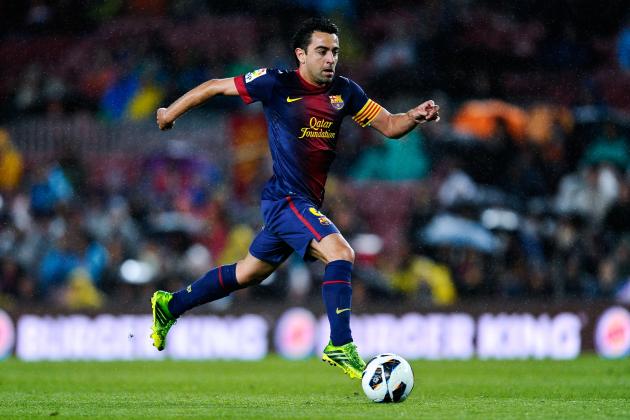 David Ramos/Getty Images

We kick this list off with one of the modern midfielders in world football in Xavi Hernandez. And while the La Blaugrana star might not possess the legacy and long-lasting impact that some others in this list have, there's little doubting that he will go down as one of the true greats of the game when he retires one day.
Few midfielders are as crucial to a team's style and system like Xavi is to Barcelona's. He is the vital cog that holds the entire tiki-taka system together, and with over 100 completed passes chalked up in seemingly every single game, there's no doubting just how talented he truly is.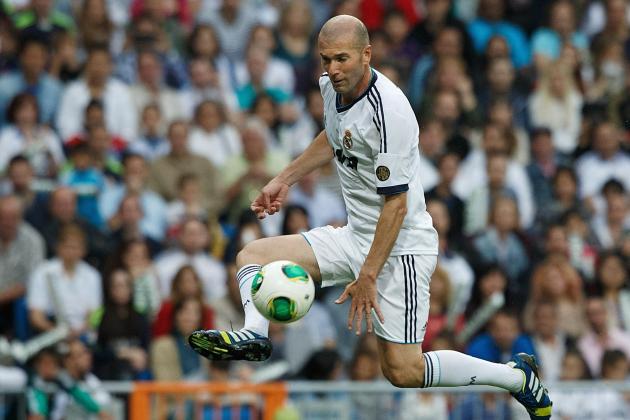 Gonzalo Arroyo Moreno/Getty Images

Zinedine Zidane is another name that simply must be on this list.
The France international was fundamental to his nation's success throughout the late 1990s and early 2000s and will go down as one of the great international players of all time. However, domestic fans (especially that of Juventus and Real Madrid) will also certainly rejoice at his achievements as well, with Zidane leaving the game with one of the most impressive resumes available.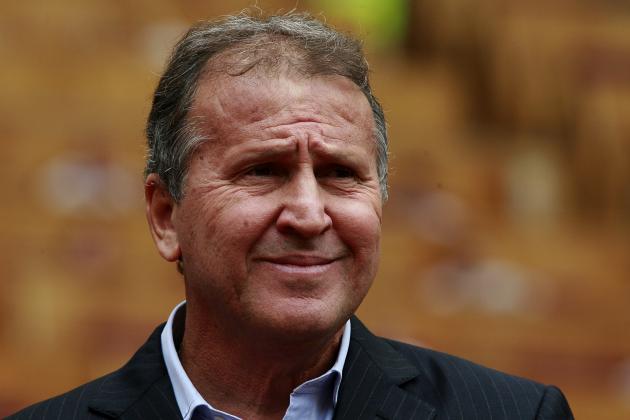 Epsilon/Getty Images

Zico's most recent achievements have come in coaching roles for various clubs around the world, but as far as playing success goes, the Brazil international certainly chalked up a fair bit as well—winning nearly everything there was to win in his native Brazil as well as on the international scene.
A legend of the game, Zico was an incredibly talented player who so often showed moments of absolute genius going forward with the ball at his feet.
In an interview with FIFA, he concluded by saying that:
I'd like to be remembered as someone who loved what he did... as someone who was consistently very professional and keen to improve, as well as someone who always played fair and dedicated himself body and soul to football.
Looking back on his career, there's little doubt that the Brazilian did just that.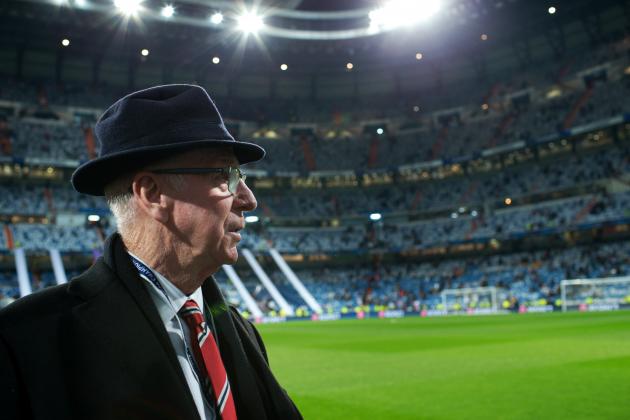 Jasper Juinen/Getty Images

Need we say more with Sir Bobby Charlton?
Charlton is one of the greatest No. 10's in the history of football, with his constant presence in the middle of the field leading to great success for Manchester United and England alike—something that many Three Lions' fans have often hoped will be emulated in years to come.
However, sadly, they will likely be disappointed.
For few—if any—will ever do what Charlton did back in his prime.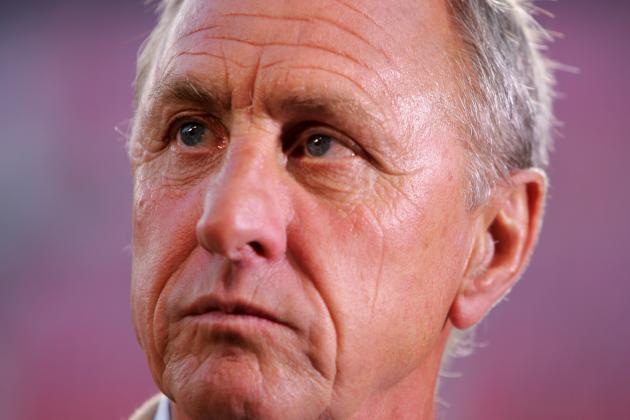 Stuart Franklin/Getty Images

Johan Cruyff is one of the true midfield greats in history and one whose impact on the game continues to be seen every passing week. Teams right around the world try to employ the tactics and style that Cruyff embodied with both Ajax and the Netherlands—and for good reason.
Cruyff is simply on another level when it comes to great midfielders.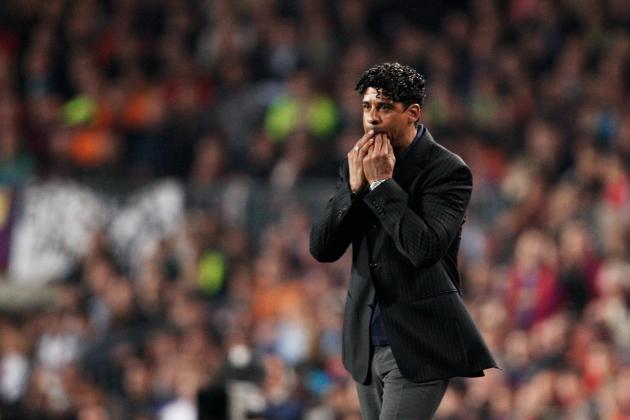 Jasper Juinen/Getty Images

Frank Rijkaard's career achievements list reads as one of the best in world football—winning titles with Ajax, Milan, Barcelona and with the Dutch national team. As both a player and manager, he has won the UEFA Champions League title three times, which in itself is quite an incredible achievement.
However, much of Rijkaard's success cannot be measured in titles.
He was a true work-horse in midfield and one that redefined the way that central defensive midfielders operate. He was stylish and aggressive, and while that might have seen him get on the wrong side of opposing players from time to time, he certainly made up for it with abundant talent and skill.
One of the best defensive midfielders of the modern era, and a deserved entry into the FIFA 100 list.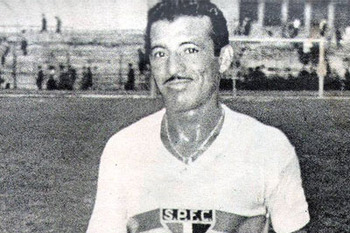 Pele—yes, that Pele—had this to say about Zizinho:
"He was a complete player. He played in midfield, in attack, he scored goals, he could mark, head and cross". And if we've seen anything from Pele post-football, it's that he doesn't talk up players to that extent unless they truly are a world-class player.
Zizinho had a remarkable array of skills that saw him become one of the most complete midfield players in history. His passing and vision were sublime, but he was also very capable of finishing with deadly accuracy when defenders opted to sit off him and give him too much space.
Out of all the world-class Brazilian internationals, Zizinho ranked fourth in the IFFHS Brazilian Player of the 20th Century—without ever winning the World Cup.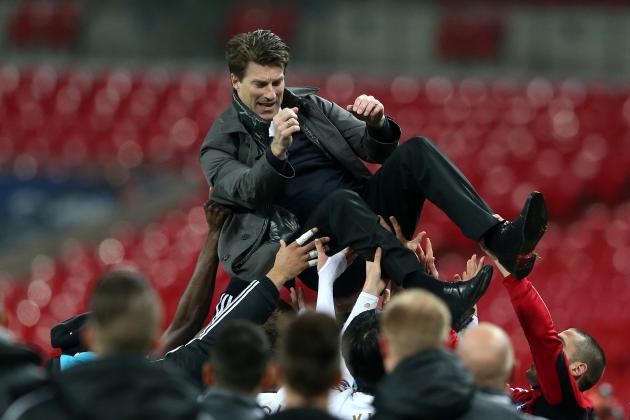 Scott Heavey/Getty Images

Having watched Michael Laudrup exert his brilliance on the football pitch as a player, we really shouldn't be surprised that the Swansea City manager was able to have such success last season in both the English Premier League and Carling Cup alike—such is his brilliance on the field.
Laudrup was an elegant dribbler who constantly caused havoc going forward. He has legendary status at both Real Madrid and FC Barcelona, and given that many footballers can't attest to similar status with both Spanish powerhouses, there's little doubting just how special Laudrup was and still is.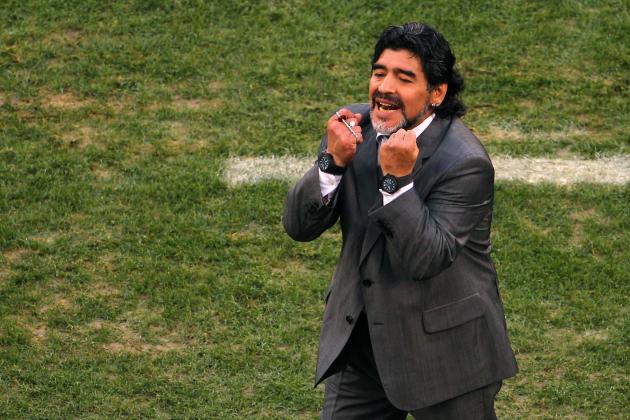 Clive Rose/Getty Images

No surprise to see Diego Maradona on this list.
It's little surprise that the two clubs where he had the most success—Napoli and Barcelona—both broke transfer records to sign him. Maradona was simply that good, and anyone who's watched the tape back to the 1986 World Cup will see why he is now heralded as one of the greatest players of all time.
If not the greatest of them all.
Need we say more?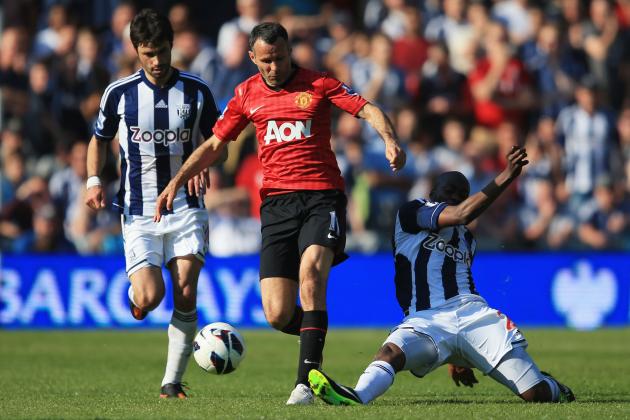 Richard Heathcote/Getty Images

We finish off this list with somewhat of a surprise selection, but one that is definitely worth noting.
Ryan Giggs has been an iconic player of the past two decades and will finish his career with one of the most impressive array of Champions League, Premier League and other titles to his name. After all, he has won more Premier League titles than Chelsea, Manchester City and Tottenham Hotspur combined.
However, Giggs' importance in midfield goes far beyond titles.
He has transformed over time from being a traditional No. 11 to more of a holding midfielder. He was Sir Alex Ferguson's go-to player of the past decade and so often came up big plays when United needed them most—one of the marks of a world-class player like so many others on this list.
Giggs doesn't have the legacy yet, but he will. And when he does, his name will no doubt be mentioned alongside others on this list as one of the greatest midfielders ever to grace the world football stage.
Hit me up on Twitter for more sports goodness: Follow @dantalintyre