Biggest Factors Keeping Liverpool from Winning the League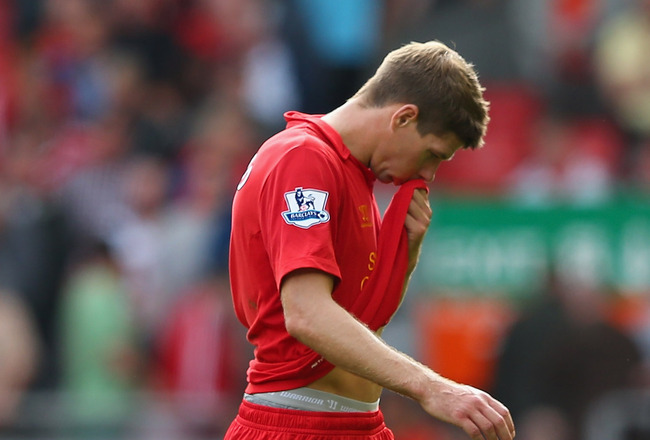 Alex Livesey/Getty Images
Liverpool last lifted the league championship title in 1990; more than two decades later, the wait continues for the club's 19th title.
Sometimes a second- or third-place finish in any given season gives hope and optimism that the next big title challenge is just around the corner, but the Reds have invariably come up short the following campaign. And the one after. And the one after.
It's been a long time waiting, and at present, it looks like fans will be waiting at least a couple more years for the next crack at the title. Here are the biggest factors that have prevented Liverpool from winning their first Premier League title over the past decade or so, and which are still, in some cases, pertinent now.
Not Enough on-Pitch Quality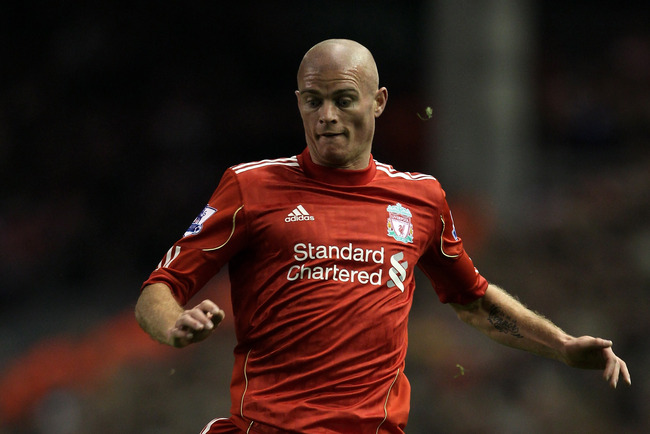 Alex Livesey/Getty Images
First and foremost has to be the quality of players on show in Red, with regard to the first XI on a weekly basis.
Whilst some genuine world-class talents have represented Liverpool—Steven Gerrard, Jamie Carragher, Fernando Torres and Xabi Alonso amongst them—fans have also had to put up with a fair amount of dross down the years.
Some were painfully not cut out for a top-flight challenge yet were initially expected to be first-team regulars (sorry, Salif Diao, Istvan Kozma, Paul Konchesky), while others arrived with a big reputation but failed to deliver at Anfield (hello Christian Ziege, Andy Carroll, Fernando Morientes).
Whatever the reason, too many supposed starters have, at the same time as each other, simply not been at the required level for Liverpool to have a title-challenging team.
Poor Squad Depth Too Often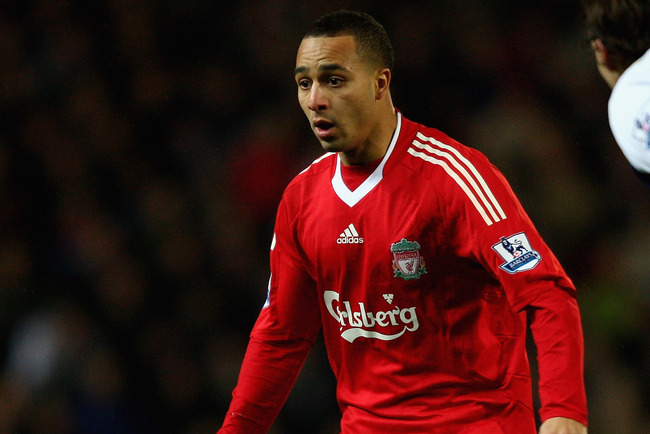 Clive Brunskill/Getty Images
There have, of course, been a few times when Liverpool had the first XI, and maybe two or three players after them, exactly right—the "best midfield in the world" of Momo Sissoko, Xabi Alonso, Gerrard and Mascherano(ooooo) being a good example.
But clubs invariably need 18 to 24 players these days for a successful title challenge, and Liverpool simply haven't had that depth in quality.
Nabil El Zhar. Jean-Michel Ferri. Erik Meijer. Sean Dundee. Sebastian Leto. Andriy Voronin. Damien Plessis. And even, more recently, Charlie Adam, Christian Poulsen and David Ngog.
With respect to those who went on to have relative accomplishments elsewhere, they were never good enough to aid Liverpool in a challenge for the league title, yet some were asked to feature 15 or 25 times a season. With that kind of quality coming off the bench or into start games on occasion, the league title was never headed to Anfield.
Lack of Investment to Compete with Biggest-Spending Clubs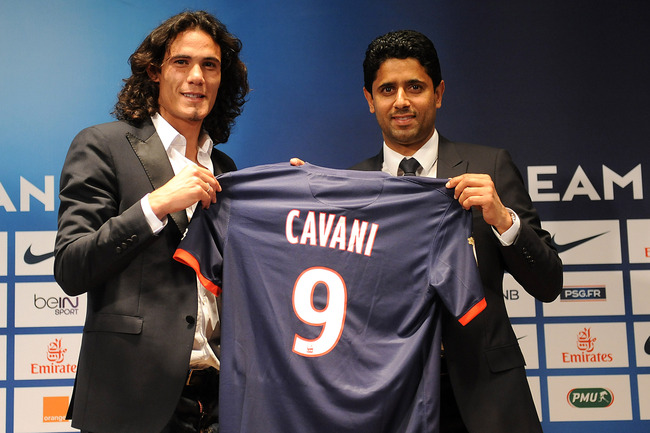 Antoine Antoniol/Getty Images
Liverpool spent big sums of money under both Gerard Houllier and Rafael Benitez, but there were also considerable outgoings to take into account.
The club also broke its transfer record twice in a day in the fledgling days of Kenny Dalglish's reign and spent around £60 million in total during Brendan Rodgers' first season in charge.
Even so, such investment pales when compared to the lavish amounts splurged by the likes of Roman Abramovich at Chelsea (13 players over £20 million signed in the last 10 years), Paris Saint-Germain (£320 million spent in five transfer windows) or even the thoroughly incredible £734 million spent in seven years at Manchester City.
Big signings or not at Anfield, there's simply no competing with that kind of flagrant ignoring of any kind of financial levelling.
Edinson Cavani, Lucas Digne and Marquinhos have signed for PSG this summer for a combined £98 million. It's not likely that Brendan Rodgers will spend that much money this summer even if he sells Luis Suarez for half of that amount.
While the Reds wouldn't be necessarily competing for Marquinhos at this point, the prices do inflate and distort the market, making it harder to complete other signings.
Thus, if top targets cannot be attained, it is harder to compete domestically for the league title without attaining the signings the manager wants—even before the spending of City, Chelsea and other rivals are taken into account.
Poor Decision-Making in the Transfer Market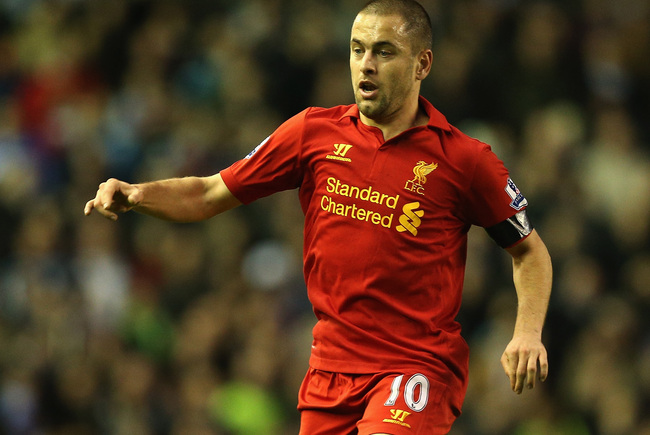 Clive Brunskill/Getty Images
Lack of big investment is one thing, but completing deals that are quite obviously not in the long-term benefit of the club is another.
Joe Cole and Milan Jovanovic were just two examples of "free transfers" brought in on ridiculously high wages, but they're not the only ones. They both proved difficult to offload and ended up costing the club a fortune in pay-offs and wages, without any kind of real return on the pitch.
There have also been permanent signings brought in for vastly inflated prices, at times against the wishes of either coaches or scouting staff. And while no manager will have a completely 100 percent hit rate in the market, mistakes should at least be minimised by not obviously overpaying.
Without wishing to single out a present player, Stewart Downing is a case study in this situation. He had an improved second half of the season last year and may well go on to continue improving at the club this year—but is he a £20 million player? Is he worthy of paying roughly the same fee for as Juan Mata or more for than Santi Cazorla? Unfortunately not. It's not his fault, of course, but it is an indication of the poor decisions Liverpool have made in the transfer market for years.
Not enough smart buying, too many too-big contracts and not enough clever negotiating has haunted the club for a long, long time.
It's something that Liverpool are trying to rectify now, but it certainly hasn't gone away entirely by any means—especially if we apply "poor decision-making" to deals that fail to be finalised when the quality/cost ratio appears to balance highly favourably toward the club.
Huge Competition for Trophies When the Team Was at Its Best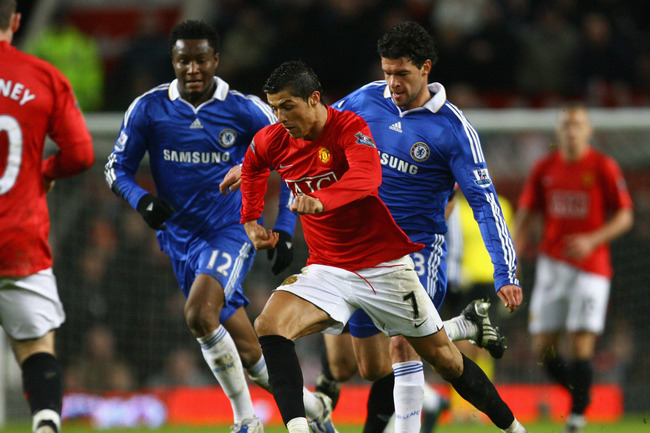 Alex Livesey/Getty Images
Liverpool have, on occasion, had a good side, good depth and a great on-pitch chemistry.
Unfortunately, those instances have seemed to coincide with moments of incredible strength in depth in the Premier League in general.
Between 2001-02 and 2008-09, the two years when the Reds finished as runners-up in the Premier League era, they only finished out of the top four on one single occasion, ending third or fourth in the other campaigns.
But at that exact time, the rise of Chelsea had gotten well underway, Manchester United were also a dominant force and Arsenal were an extremely capable team, still competing for and winning trophies.
The sheer volume of English teams reaching the last four of the Champions League during that period of time, and indeed up until the end of that decade, showcased the immense strength that the league had at that time.
Being very, very good, as Liverpool were in the period 2007-09 in particular, simply wasn't quite good enough.
There are some who will still tell you that the Reds weren't that good—but they only lost six league games in those two seasons and averaged 2.13 points per game over a two-year period, a very good record indeed.
But never quite good enough.
Heavy Turnover in Managerial and Other Senior Appointments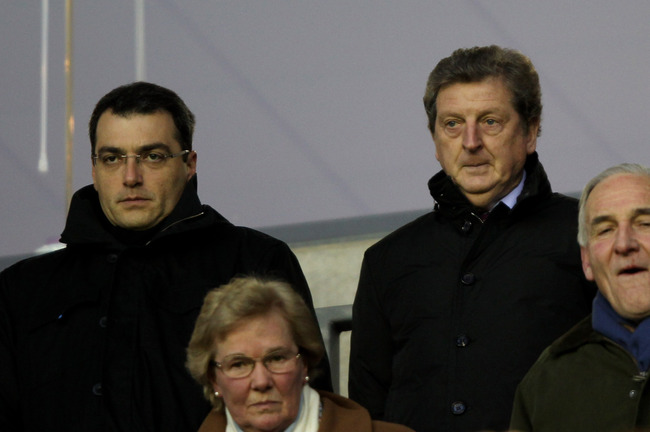 Clive Brunskill/Getty Images
And finally, a real lack of continuity has hampered Liverpool to no end.
John Moores eventually gave way to Tom Hicks and George Gillett as owners of Liverpool FC, before that reign quickly went south and Fenway Sports Group, led by Tom Werner and John Henry, came in to be the new, new owners.
Damian Comolli came in as a director of football and was quickly gotten rid of.
A sporting director role gave way to a single-manager model and then to a transfer committee. Ian Ayre was a finance director, then a chief executive.
At the managerial level, Rafa Benitez departed in 2010. Roy Hodgson lasted barely six months. Kenny Dalglish was appointed temporary boss, then permanent one, then sacked after a year. In 2012, Brendan Rodgers was brought in—the fourth coach in charge of the first team in the space of just 26 months.
Now, at last, this problem area also appears to be benefitting from some semblance of continuity, though there will be more pressure on Rodgers to provide regular results in his second campaign, of course.
No continuous plan of action or obvious person in charge above all others has severely derailed Liverpool over the past half a dozen years or so, and until this is stopped, it's going to be extremely difficult to ensure that the risks associated with the other problems—decision-making, quality signings, investment—are minimised and eliminated.
Hopefully Liverpool now believe they are on the right path and will keep it as straight and in-sight as possible so that the first team has a chance to get back to competing for that ultimate prize once more.
Financial and transfer detail from transfermarkt.co.uk.
Keep Reading

Liverpool: Like this team?