Winners and Losers from Boston Celtics' Summer League Team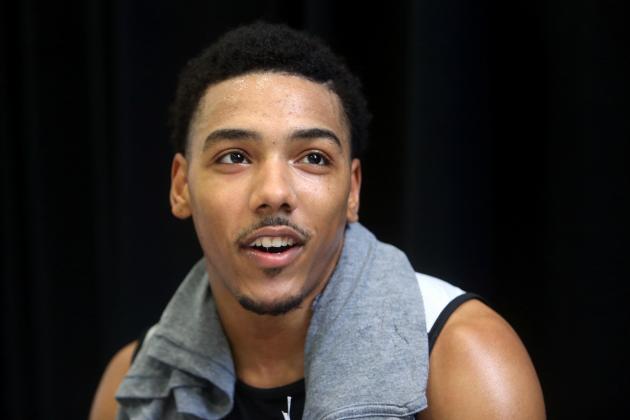 Jerry Lai-USA TODAY Sports

For the first time in six seasons, the Boston Celtics' summer league team actually mattered. In years past, with Paul Pierce, Kevin Garnett and Ray Allen all on the roster, not to mention Doc Rivers' history of using young players sparingly, even those who managed to make the roster were not expected to move the needle at all.
However, with Boston rebuilding under 36-year-old coach Brad Stevens and staying quiet in free agency, the players on the Celts' summer league roster had an opportunity to play their way into a real role with the team.
Of course, summer league success comes in all forms. Not everyone can light up the scoreboard like Kelly Olynyk, and winning basketball games is about more than just putting points on the board.
Conversely, a player can put up decent numbers in summer league and simply fail to grasp the team concept or contribute in any other meaningful ways.
Now that some time has passed to assess Boston's 3-2 finish in the 2013 Orlando Summer League, let's look back at some of the winners and losers from the Celtics' squad.
Follow me on Twitter for your fill of obscure basketball jokes.
Begin Slideshow

»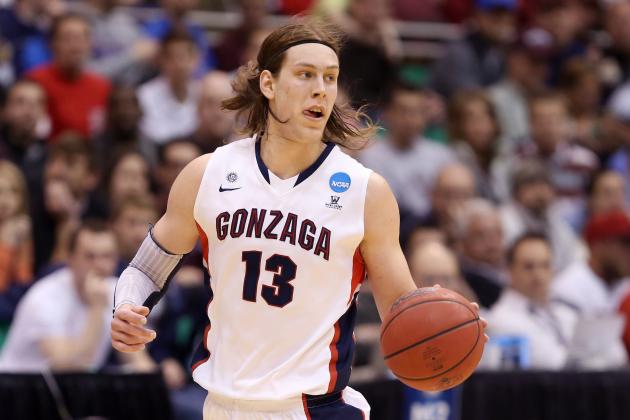 Streeter Lecka/Getty Images

In just five games, Kelly Olynyk went from a soft rookie big man who wasn't athletic enough to make it in the NBA to a potential starter and franchise building block for the new-look Celtics.
The seven-footer now known as "The Olynyk Klynyk" and "The Big K.O." was nothing short of dominant in Orlando, averaging 18 points, 7.8 rebounds and 2.4 assists per game while shooting 57.8 percent from the floor.
He carried the Celtics' offense and proved that he is a crafty scorer both in the paint and on the perimeter. Though he shot just 23.1 percent from three-point range and still needs to develop that part of his game, he is more than capable of knocking down 18-footers and stretching out defenses.
Olynyk also excelled in the post, using his variety of moves to get his defender off-balance and out of position. The Celtics have not run much offense through the low post in recent seasons, but will certainly look to do so when Olynyk is on the floor.
He also did a good job on the offensive glass, carving out good position inside and using his length and timing to compromise for his lack of pure explosiveness.
Perhaps most impressively though, Olynyk showed that he could handle the ball and make passes like few other big men in the entire league.
Olynyk spent much of his high school basketball career as a guard, and that ball-handling ability was on display in Orlando when he took the ball the length of the court on the fast break or hit a teammate cutting to the hoop.
He still needs to improve as a defensive rebounder and a pick-and-roll defender, but the future looks incredibly bright for Olynyk after his sensational performance in summer league.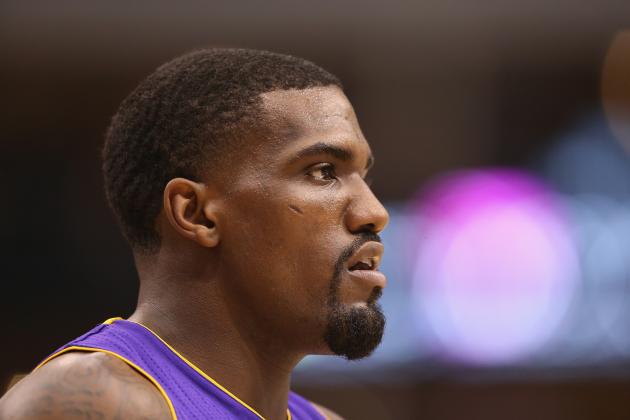 Ronald Martinez/Getty Images

Another summer league player who had NBA experience under his belt, Darius Johnson-Odom was chosen late in the second round of the 2012 draft by the Dallas Mavericks and had a brief stint with the Los Angeles Lakers, appearing in four games for the team.
For Boston, Johnson-Odom struggled shooting the ball and ended up hitting just 37 percent from the field, despite averaging a decent 10.3 points, 2.3 rebounds and 1.3 assists. He only appeared in three contests before leaving the Celtics to join the Denver Nuggets' Las Vegas Summer League squad.
At 6'2", Johnson-Odom does not have the size to play much 2-guard in the NBA, but he struggled handling the ball for Boston, making some egregious decisions and turning it over three times per game.
Johnson-Odom is a good athlete who can attack the basket, but with the Celts it seemed like he was just driving into the paint hoping to force the issue without any real plan. He took more than his share of horrendous shots and was ultimately a liability despite shooting 37.5 percent from deep.
Excluding his 22-point explosion against the Detroit Pistons, Johnson-Odom shot 2-for-13 in his two other games with Boston.
Johnson-Odom could eventually find a role in the league as a hustle player and glue guy, but after his underwhelming performance with the Celtics, that likely will not happen in Boston.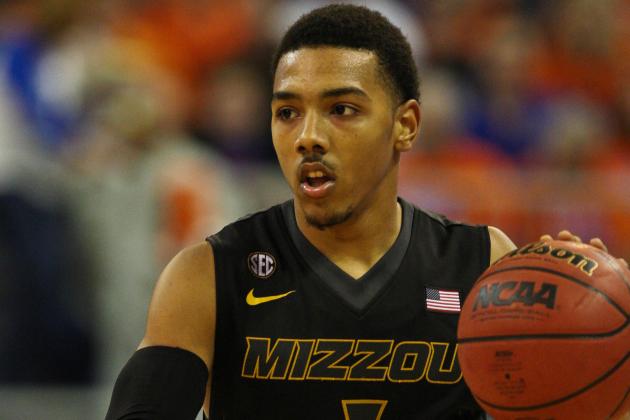 Rob Foldy-USA TODAY Sports

Phil Pressey's decision to declare for the draft after his junior campaign at Missouri was one of the more heavily criticized early entries of 2013. As expected, he went undrafted and ended up signing a summer league deal with Boston.
Pressey managed to capitalize on his opportunity with the C's though, as well as the team's glaring lack of depth at the point guard spot behind Rajon Rondo. He struggled with turnovers, but ran Boston's offense better than expected.
In five games, Pressey averaged 9.4 points, 2.2 rebounds and 6.6 assists per game while shooting 45.9 percent from the floor.
He was out of control at times, averaging four turnovers per game, but also demonstrated an ability to knife his way into the lane and collapse an opposing defense that the Celtics desperately need off their bench.
The diminutive point guard was also electric in transition, running Boston's fast break and either finishing himself or finding his teammates running the floor.
He excelled defensively, denying penetration, moving his feet well and using his quick hands to come up with steals and deflections. He'll have difficulty covering the league's bigger point guards, but he is extremely active and energetic on the ball, notching two steals per game in summer league.
The next steps for Pressey will be improving as a decision-maker and an outside shooter—he connected on just 30 percent of his three-pointers in Orlando—but he has the court vision, handle and quickness to find a role in this league.
The C's clearly think so, as they offered Pressey a multi-year deal, per the Boston Globe's Gary Washburn. Minutes may be tough to come by initially, but Pressey should have an opportunity to prove to Brad Stevens that he could be a long-term fit in Boston.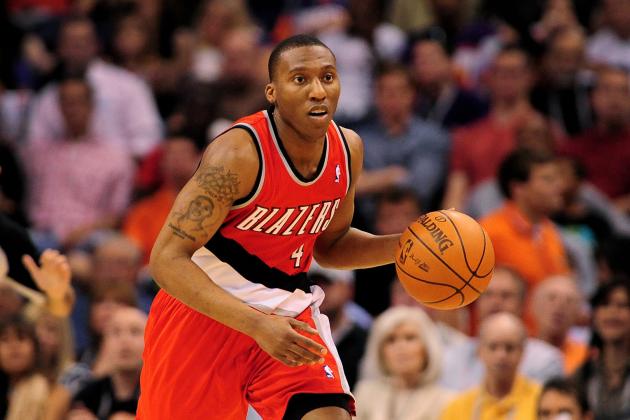 Jennifer Stewart-USA TODAY Sports

After two years with the Portland Trail Blazers, Nolan Smith was expected to be one of the leaders on the court for the Celtics' summer league team and to contend for a spot on the Boston bench.
Smith could not break into the Blazers' rotation, but he is a skilled combo guard who is capable of handling the ball or working off of screens to create open jumpers.
Unfortunately, Smith suffered a slight tear below his calf just five minutes into Boston's first game against the Orlando Magic. He had been playing well before the injury, scoring four points, but the team opted to play it safe and sit him for the remaining four games.
Though Hoops World's Yannis Koutroupis reported that Smith will likely still be invited to training camp with Boston, the fact that he did not have an opportunity to prove himself before then certainly hurts.
With Pressey earning himself a partially guaranteed contract thanks to his strong summer league play, it's going to be an uphill battle for Smith to find a spot in Boston. He's a good player who belongs in the NBA, but it is unlikely he has much of a future in green.
Clearly Smith is not cut out for summer league, as this is his second summer league-ending injury. In the 2012 Vegas Summer League with Portland, he suffered a scary head injury against the Houston Rockets that required him to be taken to the hospital.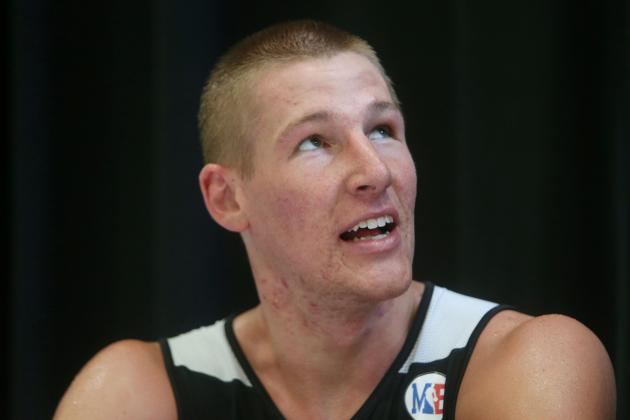 Jerry Lai-USA TODAY Sports

Going purely by statistics, Colton Iverson did not have much of an impact in Orlando.
A second-round pick traded to Boston by the Indiana Pacers, Iverson averaged five points and 5.4 rebounds on 51.5 percent shooting, but those numbers only tell part of the story.
Despite averaging 14.2 points in his senior season at Colorado State, Iverson was not brought to Boston to score. Instead, his role will be to set physical screens, control the glass and serve as a solid defensive presence in the post as well as in the team's scheme.
In Orlando, Iverson provided the Celtics with tremendous energy on both ends of the court. He scrapped in the paint, fought for extra possessions, ran the floor well for a seven-footer and even finished at the rim when he had easy looks.
As summer league went on, he grew more comfortable in his role, posting 12 points and six rebounds in Boston's blowout win over the Magic.
Throughout the five games, Iverson showcased the combination of length, mobility and physicality that got him drafted to begin with. He made the most of his minutes and was unafraid to dole out hard fouls to prevent easy scores.
The Celtics' only true centers with guaranteed contracts are Brazilians Fab Melo and 25-year-old Vitor Faverani, meaning that Iverson has a legitimate chance to make the team given his strong play in summer league.
He does not possess much upside and will always struggle to score in the league, but he is more ready to contribute in 2013-14 than Melo and could actually prove to be a pleasant surprise.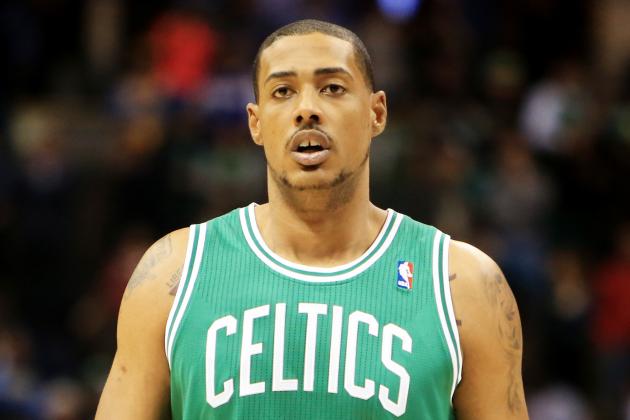 Chris Humphreys-USA TODAY Sports

Fab Melo did not actually have a terrible summer league by his standards, but he was nowhere near as dominant as Olynyk, who he will be competing for minutes with in the regular season.
While Olynyk was torching defenses with his diverse offensive arsenal, Melo was still showing a lot of the issues that frustrated Boston fans during his rookie year and ultimately started just three of the five games in Orlando.
Still, Melo did look somewhat improved offensively from his rookie year and was a little more fluid running the floor as well. He averaged 6.2 points, 3.4 boards and 1.2 blocks in 18.2 minutes of work per game.
He still has a long way to go before he becomes a reliable scorer, but Melo at least looked more comfortable catching the ball and reacting to defenses. He even showed off a nice little jump hook at times.
However, for a seven-footer touted for his defensive presence and athleticism, Melo was far from dominant. He had just one game where he blocked more than a single shot and did not do a great job of anchoring the defense or guarding the block when he had to.
It was expected that Pierce and Garnett would help Melo reach his full potential, but with the Celts' veteran leaders gone, it seems like Melo may be just another raw big man who never quite finds his niche in the NBA.
His Orlando Summer League performance was not a disaster, but it ultimately did not show the growth Boston was undoubtedly hoping for. With Olynyk looking like the center of the future, expect another year of bench riding for Melo.