Countries US Men's National Team Hopes to Avoid in Group Play at 2014 World Cup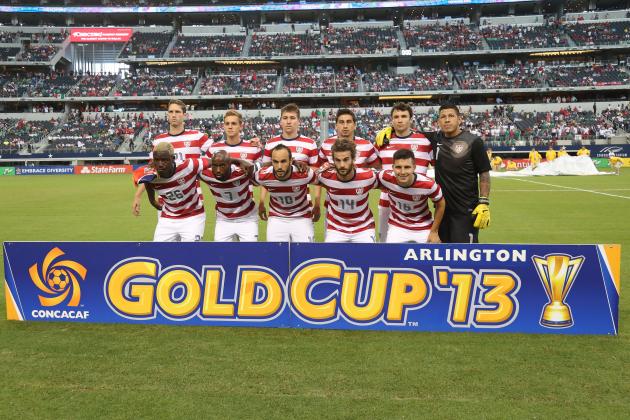 Matthew Emmons-USA TODAY Sports

The US Men's National Team currently sits atop CONCACAF's final group stage for World Cup qualification, but there are a few teams they will hope to avoid in the group stages when the 2014 World Cup rolls around.
Powerhouses like Spain, and one or two dark-horses, who are good bets to hand them a loss, and thus keep them out of progression in a group, are those to avoid.
If the US is in a group alongside any of these teams, they will find it extremely tough to reach the knockout stages. Their chances may improve if just one of these teams are in their group, but only if two similar or weaker teams from other confederations are involved.
Their group in the 2010 World Cup was a great example of that. It had one favourite, England, though not really on merit, and neither Algeria or Slovenia were dark horses.
The USMNT has plenty to be positive about right now—with a Gold Cup final appearance on Sunday and a 10-game winning streak in hand—but a lot of things can change before the 2014 World Cup begins. Whether they are in good form or not, they know the draw can severely impact the chance of a positive tournament.
They will hope a draw similar to the 2010 World Cup will occur to help them out.
For this, we'll consider all teams that are still likely to get to the 2014 World Cup, including those in, or close to, a playoff spot in their respective confederations.
Here are the countries the USMNT would want to avoid in group play at the 2014 World Cup.
Begin Slideshow

»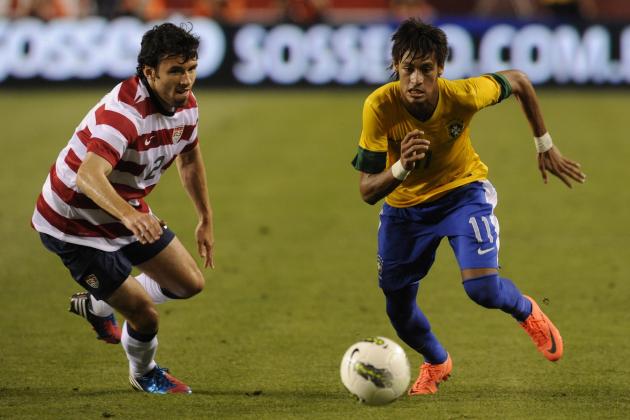 Rafael Suanes-USA TODAY Sports

Few teams will want to play Brazil at any stage in the competition, much less the group stage, and the USMNT is no exception.
It's not just because of Brazil's win over Spain in the Confederations Cup, though that certainly plays a part.
Playing the host country of a tournament is no fun, and a team with Brazil's talent will be extremely difficult to match. The support they are likely to receive will match, and probably surpass, the support during the Confederations Cup.
The USMNT team would face a side that has beaten them convincingly in their last two friendlies, and that's unlikely to change in Brazil.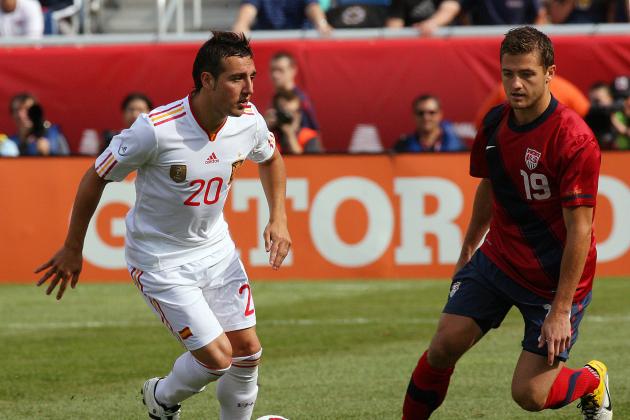 Gail Oskin/Getty Images

Simply put, despite the loss to Brazil, Spain is still the best national side around. Their experience, talent and style of play make them favourites in every match.
Any team would want to avoid being their group, especially given their recent record in competitive tournaments.
The loss against Brazil in the 2013 Confederations Cup should set in motion a reaction from Spain that allows them to navigate similar tactics in the future.
Tactics that the USMNT will surely consider should they find themselves matched up against the Spanish.
The USMNT would hope to repeat their victory from the 2009 Confederations Cup, but that would be unlikely. That team had experience that this current team cannot boast of, and that will be the difference.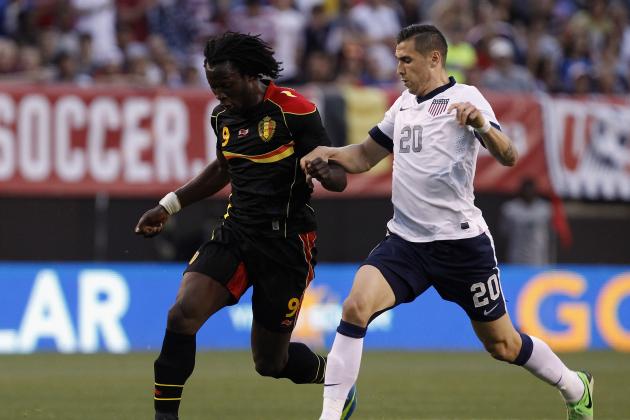 Matt Sullivan/Getty Images

One of the potential dark horses of the tournament, Belgium is another team the USMNT will look to avoid. They won't be the only ones.
Should the USMNT be in a group with Belgium, another major contender and, for example, a weaker team like Ethiopia, the European side would be favourites to progress. Even if that contender were to be replaced by another dark horse, the USMNT would still be outsiders.
This Belgian side will want to prove themselves in this tournament, and that will start in the group stages.
Belgium has exceptional talent in all positions minus their fullbacks. They have pace, power, and creativity. The only minus would be their inexperience at the World Cup, something which the US will be dealing with as well.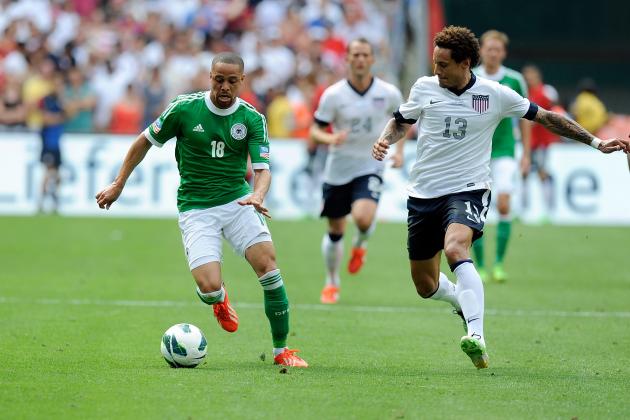 Greg Fiume/Getty Images

Germany will be one of the favourites heading into the 2014 World Cup, and with good reason.
The USMNT victory over a weakened, but still talented, German side in June of this year is virtually a non-factor where this tie is concerned. At best, that game acted as an immediate confidence booster for a few US players.
Germany is a better team in every aspect, and Jurgen Klinsmann, despite his inside knowledge, will only hope for the best if the two sides meet.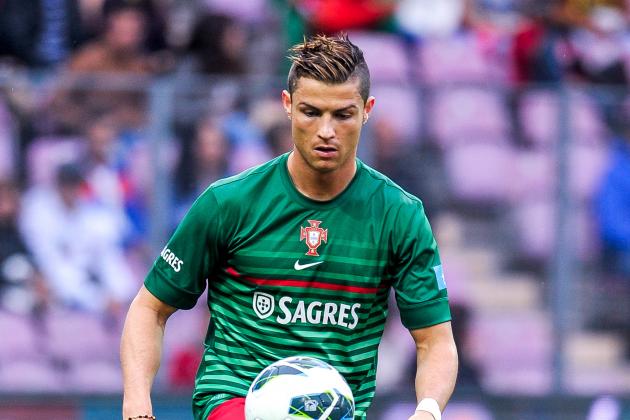 Harold Cunningham/Getty Images

With Cristiano Ronaldo leading the way, Portugal will be dark horses for the 2014 World Cup.
The Iberian country has been disappointing in the majority of international tournaments in recent times, with their performances during Euro 2012 being the best of the bunch. Ronaldo and company will be looking to build on that, provided they make it to the World Cup.
The Real Madrid man is capable of winning a game by himself, but has a solid support system. If they are not in a group with the likes of Spain, Germany or Brazil, they will be favourites to advance.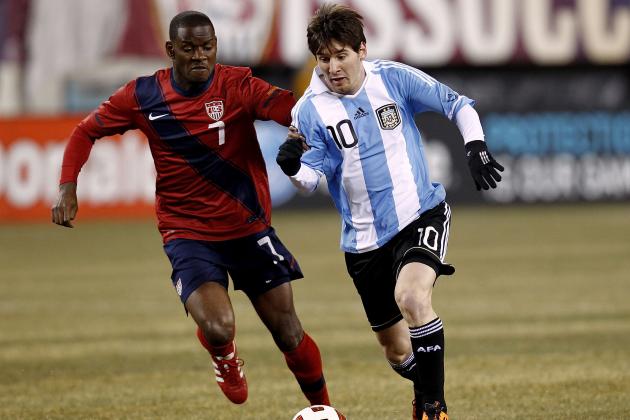 Jeff Zelevansky/Getty Images

Argentina can be considered as one of the favourites to win the tournament, mainly due to the fact that they have Lionel Messi.
The South American side will also have the benefit of knowing what to expect when they play in Brazil, having contested games numerous times in the host country. While there are still some deficiencies for coach Alejandro Sabella to sort out, Argentina will expect to be one of the two teams to progress from whatever group they are in.
They have played the US as recently as 2011, tying 1-1 on that occasion, but an almost-unbeaten record in CONMEBOL qualifying suggests they may be in a good position when the World Cup comes around.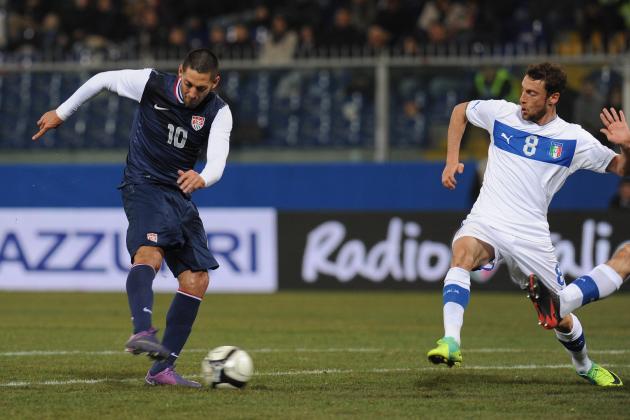 Valerio Pennicino/Getty Images

The fact that the USMNT beat Italy when they played in 2012 will be remembered by both countries should they meet at the World Cup.
The result would be different in the tournament though. Italy's performances during the Confederations Cup and Euro 2012 confirm their return to the top of the international game. A trophy may have slipped out of their grasp, but they are again a team to be reckoned with.
They will be a favourite when the 2014 World Cup begins.
This Italian side can play a slower possession game, or an up-tempo, quick-pressing style. It will be an interesting game, just as it was in Genoa last year, but the Azzurri will be too strong for the US.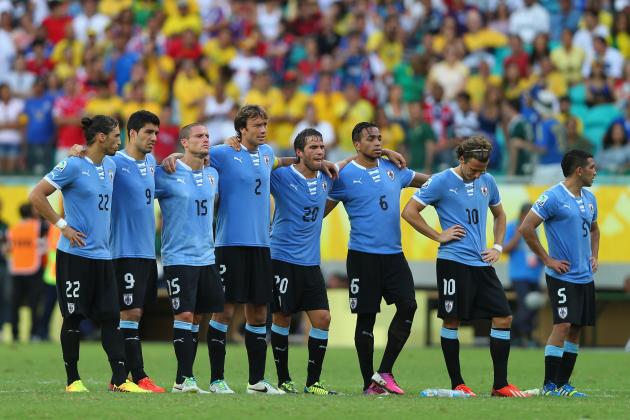 Clive Rose/Getty Images

Uruguay will be a threat in the 2014 World Cup, despite their performances during the 2013 Confederations Cup.
Any team with Edinson Cavani, Luis Suarez and, to a lesser extent, Diego Forlan, is bound to hinder their opponent's chances of a positive result. Unlike the other teams on this list, the USMNT hasn't had any recent encounters with this team.
Should Uruguay replicate the form they had which carried them to the semifinals of the 2010 World Cup, and a 2011 Copa America title, they'll be considered among the favourites. They are a team that has the ability to win a group they may not be favoured to win, if they play their best.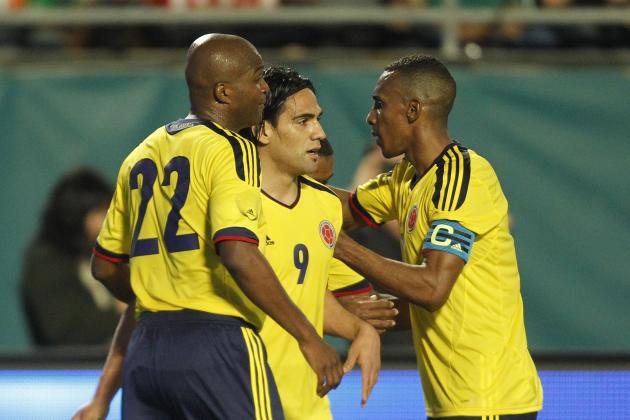 Joel Auerbach/Getty Images

Colombia and the USMNT have not met in a World Cup game since the group stage of the 1994 World Cup. If the two teams were to be grouped together in 2014, the USMNT would be in need of luck to snatch a repeat of their win 20 years prior.
This Colombia side has been in solid form during World Cup qualification, and will represent a strong threat in next year's World Cup.
They just about fall into the category of dark-horses, as they are an extremely strong side from back to front. Players such as Luis Perea, Fredy Guarin, James Rodriquez and, of course, Radamel Falcao ensure this team will have a good chance of going to the knockout rounds, possibly at the expense of the US.