Butler Basketball: Prioritizing Bulldogs' List of Recruiting Targets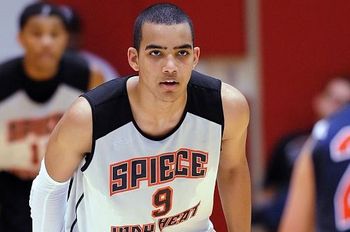 Butler got its first verbal commitment in for the Class of 2014 last week, as forward Tyler Wideman opted to become Brandon Miller's first recruit July 19.
A high school teammate of Michigan's Glenn Robinson III, the 6'7" forward is a product of Lake Central High School in Indiana. He is a 3-star recruit on ESPN and is ranked ninth in the state of Indiana for the Class of 2014, according to indystar.com.
While it's nice to have his first verbal commitment under his belt, Brandon Miller's destination on the recruiting trail is far from being reached at this point.
Several possible impact players are still considering Butler, and for Miller, nabbing at least one of them would lay a foundation for the types of players he wants to coach. Perhaps they will differ from the types of players Brad Stevens would have recruited, but it's too early to tell at this point.
What people forget, however, is that Butler only has two seniors on its roster. Losing Khyle Marshall and Erik Fromm will open up two scholarships, one of which has already been taken by Wideman. Alex Barlow earned a scholarship for the upcoming season, but his status for 2014-15 is not guaranteed.
In simpler terms, Butler will likely only be able to sign two more players for the class of 2014. This could change depending on the status of Barlow along with any transfer requests or early NBA draft entries, but that's all up in the air at this point.
With scholarship numbers limited and many prospects already signed with schools, it may be in Miller's best interest to aim for the stars to round out this year's class. He may not get quantity with the Class of 2014, but he still has a chance to achieve quality. So, no, the reason this list is so short is not because I'm lazy. It's because Brandon Miller doesn't have much wiggle room for this year.
Here is a priority list of Butler's recruiting targets for the Class of 2014.
Trey Lyles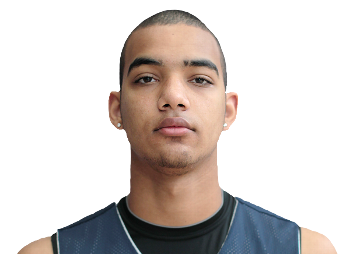 A surprising move in the eyes of some came when Trey Lyles announced that Butler is one of his final four choices heading into his senior season.
Kentucky, Louisville and Florida are his other three options. While it still remains a long shot that Lyles actually commits to the Bulldogs, it's never a bad thing when a top-five player in the nation (according to Rivals.com) still holds your program in high regard despite losing one of the best coaches in recent college basketball memory.
Not that it really matters with a player of Lyles' ilk, but he would fill a position of need for Butler. With Khyle Marshall graduating next year and the current state of the roster already looking as if it were infested with dwarfs, the Bulldogs are going to need a presence in the paint.
He decommitted from Indiana in September 2010, which should make him a fan favorite regardless of if he ends up choosing Butler. Plus, Indianapolis folks essentially go nuts when anyone from the top 50 players in the country comes to the Bulldogs. Multiply that number by 10, and that's the excitement you would get from signing Lyles.
Still, it all remains unlikely. As if going up against John Calipari, Rick Pitino and Billy Donovan on the court isn't difficult enough of a task, going up against them in the field of recruiting is even more difficult. Especially for a rookie head coach who has yet to infuse his identity on the program.
For Butler's sake, let's just hope that Lyles has some weird, ungodly obsession with the state of Indiana (but hates IU) and refuses to go to school far away from his the Indianapolis home. Stranger things have happened...I just can't think of them right now.
Trevon Bluiett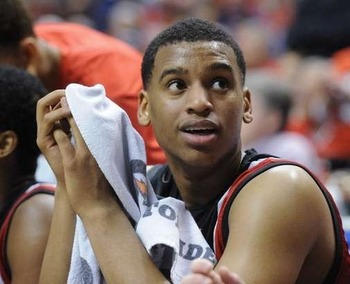 Trevon Bluiett has narrowed his list down to 24 schools, according to CBS Sports. Butler is somewhere on that list, so thanks for the vote of confidence, Trevon.
An AAU teammate of Trey Lyles, Bluiett is a silky wing who can create his own shot and thrive in the flow of any offense. And though he may have seemed to be a more realistic target than Lyles, he is obviously not as far as his good buddy is in the decision-making process.
Still, Bluiett is almost the perfect level of good as far as Butler is concerned. Sure, he's a highly touted recruit (No. 46 in the nation, according to Rivals) and has major interest from juggernauts Indiana and Michigan.
But he's not that good, which means barring any major overachievements at the college level, he will likely be in school for at least two or three years. That can't be said about Lyles, so while he may be the first priority, nabbing Bluiett would arguably make just as much of a positive impact.
Butler did have a one-and-done last year, Chris Harrison-Docks. And I know what you're thinking, but no, it's not because he commanded the attention of NBA scouts. He transferred after one year because he couldn't command the attention of his own coaching staff.
But that is neither here nor there. Bluiett has the potential to be the face of a Butler program that, frankly, needs one in the post-Brad Stevens era.
Stealing Bluiett from Michigan or Indiana would be a major coup for Brandon Miller and the Bulldogs.
Shane Hall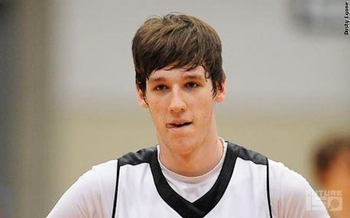 He just seems so Butler, doesn't he?
Generic name. Fundamentally sound. Kind of looks like Woody from Toy Story. Probably can recite every line to the movie Hoosiers backward.
I may have gotten a bit carried away with the last two. The point is, Bluiett and Lyles are lofty aspirations for a Butler program that essentially just lost its top recruiting chip in Brad Stevens.
Even though Stevens was never known for his recruiting but rather finding the right combination of players who could mesh together flawlessly, he was recruiting some blue-chippers before he left for the Celtics. His recruiting philosophy was changing, albeit ever so slowly.
With Hall, you would essentially have a more talented version of Nolan Berry.
In other words, more of the same.
But why is that such a bad thing? If by "same thing" you mean two Final Four appearances in the last four years, then remaining status quo doesn't sound so terrible.
If Butler rounds out its recruiting class with Hall and strikes out on its first two priorities, Butler fans should still walk away happy (he's still rated higher than any player in Butler's Class of 2013).
Still, with limited space available, a very real possibility is that Butler doesn't get any of these guys—or any at or above their caliber, for that matter.
Even that shouldn't necessarily upset Butler fans, as the school should be given the benefit of the doubt for its recruiting finds in the past. Still, signing Lyles, Bluiett or Hall would give the program a much-needed shot of adrenaline after much of it fizzled out after the departure of Stevens.
Keep Reading