WWE SummerSlam 2013: 5 Potential Opponents for the Returning Big Show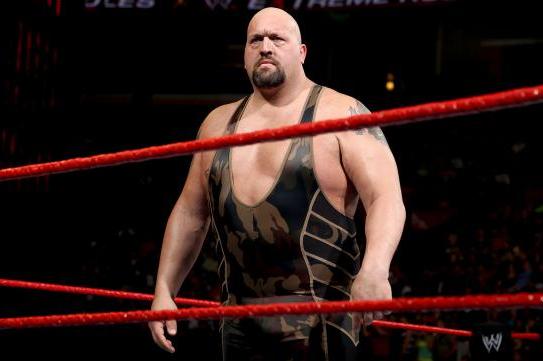 Who will Big Show target upon his return? (Courtesy of WWE.com)
Tonight, Big Show will make his not-so-highly anticipated return to Monday Night Raw. His last notable program was with Randy Orton, whom he lost to at May's WWE Extreme Rules pay-per-view in an Extreme Rules match.
On the subsequent edition of Friday Night SmackDown, Show lost a match to Chris Jericho via count-out and hasn't competed since. It was later reported that Show suffered a torn labrum and would be sidelined from in-ring action indefinitely.
The World's Largest Athlete has appeared at both WWE Payback and Money in the Bank as part of the pay-per-view panel, seemingly acting as a face. He portrayed a heel the last time he was on WWE television, so it will be interesting to see how he will be perceived by the WWE Universe tonight on Raw.
Nonetheless, it's currently unknown who Big Show will be feuding with going into next month's SummerSlam event. Here, I will present five Superstars the former World Heavyweight champion can potentially face at the biggest blockbuster of the summer.
Begin Slideshow

»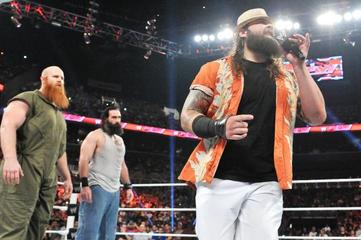 The Wyatt Family (Courtesy of WWE.com)
After weeks of creepy vignettes, The Wyatt Family finally made their long-awaited debut on the July 8 edition of Raw. They immediately made an impact by ambushing Kane, who hasn't been seen on WWE programming since.
The following week, they sent a message to the WWE locker room (as well as to Kane himself) by brutally assaulting R-Truth. It appears as if they are on a clear collision course toward SummerSlam, where either one or all of them will be facing Kane.
If they opt to take on The Big Red Monster in a six-man tag team match, then Kane will obviously need some backup. Why not recruit a man he has history with in The Big Show?
Of course, this feud would be more to benefit The Wyatt Family than it would be to put over Kane and Show. The former World Tag Team champions have already had their time in the limelight and have no business going over WWE's newest treacherous trio.
The Wyatt Family would have instant credibility if they were to score an upset victory over Big Show at SummerSlam. Big Show joining The Wyatt Family as the latest member of their brainwashed cult is another likely possibility.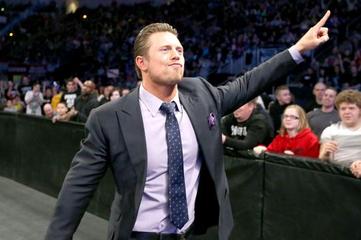 The Miz (Courtesy of WWE.com)
After dropping the Unified WWE Tag Team Championships to D-Generation X at 2009's TLC pay-per-view, Big Show was determined on regaining the gold one way or another. Since Chris Jericho was banned from appearing on Raw, Show was in desperate need of a new tag team partner.
That was where The Miz came in.
In one of their first times teaming together, Miz and Show captured the straps by winning a Triple Threat tag team match on the February 8 edition of Raw. In a backstage interview following the bout, the dynamic duo dubbed themselves ShoMiz, a clever combination of both competitors' names.
During their two-month reign as champions, ShoMiz had successful title defenses against the likes of Yoshi Tatsu and Goldust, D-Generation X and John Morrison and R-Truth. They ultimately dropped the titles at the 2010 WWE draft and parted ways shortly thereafter.
The former friends recently clashed on an episode of WWE Main Event, where Miz took Show to his absolute limit and forced The World's Largest Athlete to flee the arena. Although it appeared they were on a collision course toward WrestleMania 29, nothing ever came of the explosive encounter.
However, now that neither Superstar has any direction at the moment, why not pit them against each other going into SummerSlam? They can build off their history from 2010 and go from there.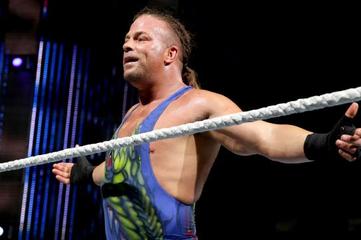 Rob Van Dam (Courtesy of WWE.com)
At WWE Payback, it was announced that Rob Van Dam would be making his highly anticipated return to the WWE at the Money in the Bank pay-per-view. His comeback certainly lived up to the hype, as RVD had an impressive outing at last Sunday's event in Philadelphia.
The next night on Raw, RVD and Jericho had one of the best television matches in recent memory, which saw the one-of-a-kind competitor ultimately emerge victorious. RVD went on to defeat Darren Young in singles action later in the week on Friday Night SmackDown.
As of now, RVD's SummerSlam status is currently unknown. Many of the top stars are already locked into feuds, except for The Big Show, that is.
It might not be an intriguing match on paper, but if you can recall, Big Show is also a fellow "Paul Heyman Guy." He was managed by the former head of Extreme Championship Wrestling from 2002 to 2004 as well as in 2006.
With that in mind, RVD and Show could battle for the managerial services of Paul Heyman at this year's biggest blockbuster of the summer. It would only be fitting considering the fact that CM Punk and Brock Lesnar will be going one-on-one at the event as well.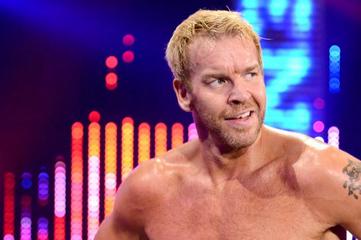 Christian (WWE.com)
During his critically acclaimed feud with Randy Orton over the summer of 2011, Christian constantly begged for "one more match" for the World Heavyweight Championship. Even once the feud concluded, Christian continued to plead for another opportunity to contend for the prestigious prize.
On the November 4 edition of SmackDown, Christian once again asked the WWE Universe for "one more match," but he was interrupted by The Big Show. Captain Charisma's demands were met with a chokeslam from Show, which Christian claimed caused him to suffer a neck injury.
Christian was soon sidelined with an actual injury a few weeks later and the two were never able to engage in one-on-one feud. Now that Show is on his way back to WWE, there's a pretty good chance that he might target Christian upon his return.
I'm certain that Christian is still seeking vengeance over Show for what he did to him that dark November night, so a match between the two at SummerSlam would only be logical. With the roles reversed this time around, the match might be one worth watching.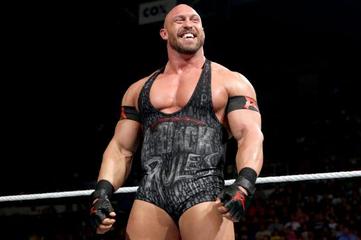 Ryback (Courtesy of WWE.com)
Of all the suggested scenarios, I would count on this one being the most likely.
Late last year, I envisioned Ryback battling Big Show for the World Heavyweight Championship at WrestleMania 29. I predicted Show would retain his title on the road to WrestleMania while Ryback would win the 2013 Royal Rumble, jump to SmackDown and chase the prestigious prize.
Of course, none of that ended up coming to fruition, but Ryback and Big Show still do have a bit of history together. Ryback was originally supposed to take on The Shield in six-man tag team action alongside Randy Orton and Sheamus at 'Mania, but he was soon replaced by Big Show instead.
At The Show of Shows, Show ultimately turned on his teammates and cost them the victory. Later that night, Ryback was unsuccessful in defeating Mark Henry in singles action.
It's safe to say that both Big Show and Ryback have not had the best 2013 so far. However, that could all change if they were to feud going into SummerSlam.
After a mediocre heel turn and lackluster feuds with John Cena and Chris Jericho, Ryback is currently in search of someone to work with going forward. Show, on the other hand, doesn't have a clear opponent for SummerSlam, and The Human Wrecking Ball would be the perfect opponent for him.
Regardless of whether Ryback will be able to lift Show on his shoulders for the Shell Shocked or not, Ryback would still benefit from scoring a victory over The World's Largest Athlete. Ryback won his first pay-per-view match in nearly a year last Sunday at Money in the Bank, so he is in desperate need of a win at the biggest blockbuster of the summer.
There aren't many fresh feuds for Big Show left, but a rivalry with Ryback is surely one I would love to see before he eventually retires from active competition. That being said, what better place for this clash of the titans to go down than at this year's SummerSlam?
Visit my website at Next Era Wrestling and listen to my wrestling radio talk show SAVE US GSM every Wednesday night at 10 p.m. ET.