Stock Up, Stock Down on MLB's Top 7 Prospects After Week 15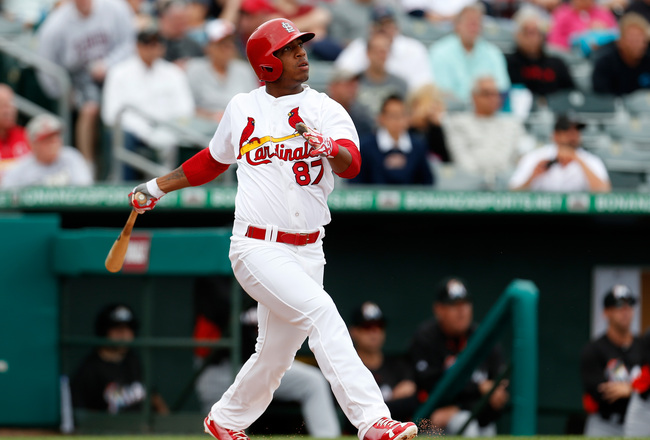 Chris Trotman/Getty Images
The major league and minor league all-star games are in our rear-view mirror, and the first 15 weeks of the season are in the books.
Many experts have already reshuffled their top-prospect lists based on promotions and first-half performances.
Jonathan Mayo of MLB.com, recently reshuffled his own list of top prospects, and you won't find any major surprises. His top-10 list has remained relatively unchanged, with the major change coming at the No. 1 spot.
Here is baseball's stock report based on Mayo's top-seven MLB prospects.
Oscar Tavares, St. Louis Cardinals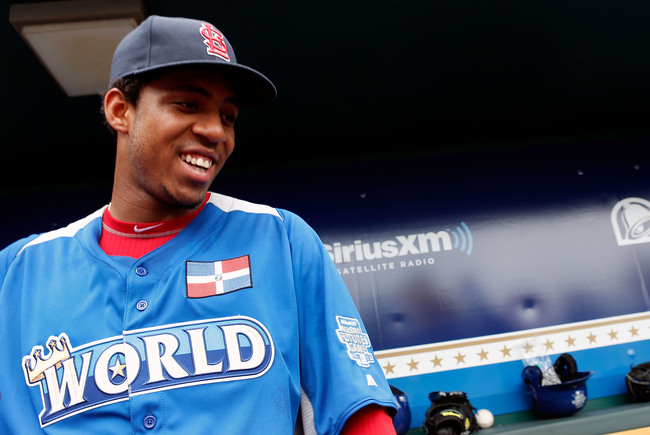 Jamie Squire/Getty Images
Stock: Up
Oscar Tavares is currently on the disabled list with a high ankle sprain, but his performance this season has caused most experts to catapult him to the top spot on their prospect lists.
If not for the injury, Tavares may have been called up by now. At 21 years old, he is ready to make an impact at the big league level. Through 46 games at Triple-A, he is hitting .306 with five homers.
The Cardinals prospect suffered another setback with his ankle injury and will be shut down completely for about a week. Cardinals general manager, John Mozeliak, said in the St. Louis Post-Dispatch that, "We probably should have been a little more patient and not tried to get him back on the field for the sake of getting him back. We should have waited until he was 100 percent."
Dylan Bundy, Baltimore Orioles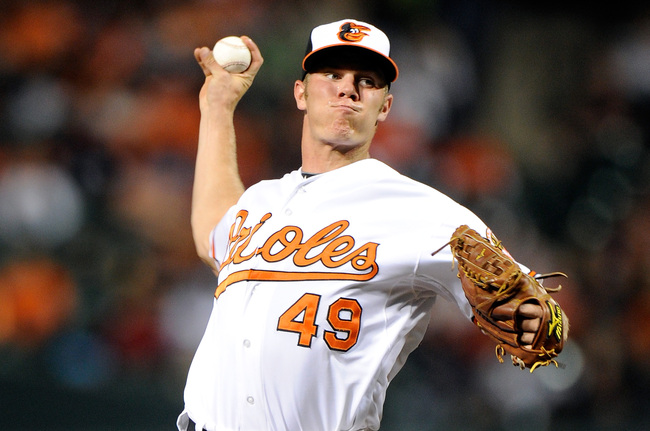 Greg Fiume/Getty Images
Stock: Down
The picture in this slide is something we will not see Dylan Bundy do until the 2014 season: Throw a pitch.
Bundy had missed the first half of the year with an elbow ailment, and it was recently determined that he would undergo season-ending Tommy John surgery.
The Orioles tried to avoid the surgery, according to Orioles executive vice president of baseball operations Dan Duquette on ESPN.com:
After giving it two times of significant rest and the elbow not responding and being capable of handling the workload required, the doctors and Dylan decided this was the best course. We certainly support it. I think it's always best to try the conservative approach and to try rest and recuperation.
Duquette added that, "in Dylan's case, he gave it two chances to rest and recover. He's also very young, so he has time to be able to come back and pitch effectively."
Wil Myers, Tampa Bay Rays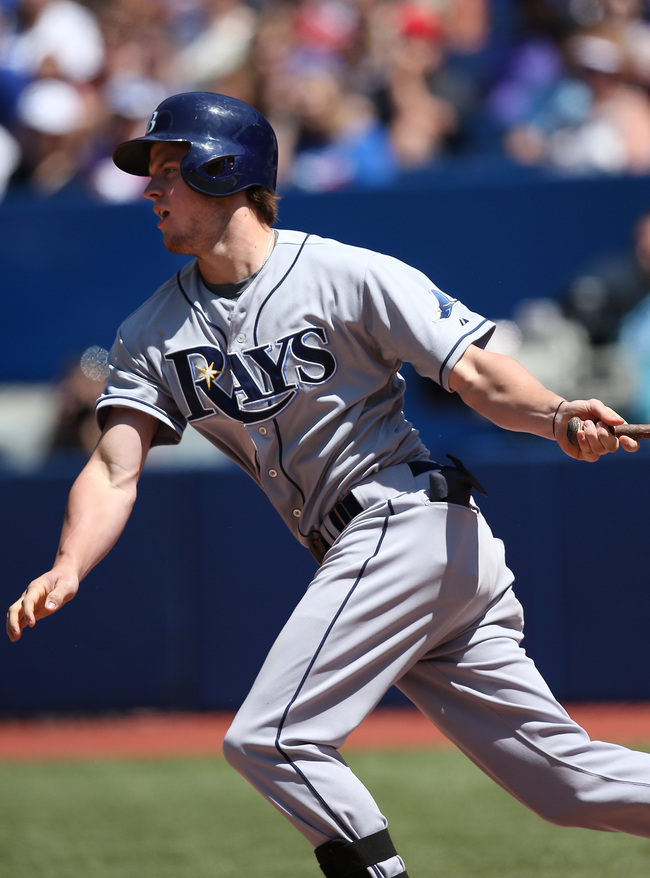 Tom Szczerbowski/Getty Images
Stock: Up
Wil Myers still has eight more at-bats at the major league level before he is no longer considered a prospect.
Since being called up, Myers has been everything as advertised. Since July 10, Myers is hitting .500 with a home run and five RBI.
Taijuan Walker, Seattle Mariners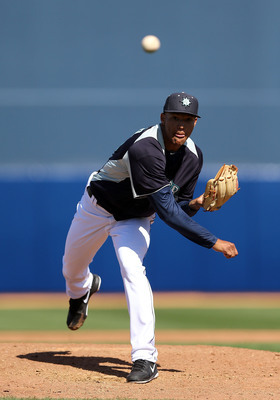 Christian Petersen/Getty Images
Stock: Up
At 20 years old, Taijuan Walker has dominated both Double-A and Triple-A this season. It's only a matter of time before the Mariners bring him up to bolster their major league rotation.
So far in Triple-A, his ERA is a gaudy 0.86 and he has held opposing batters to an anemic .184 batting average. He was recently on display at the Future's Game at Citi Field where he pitched a scoreless inning.
Travis D'Arnaud, New York Mets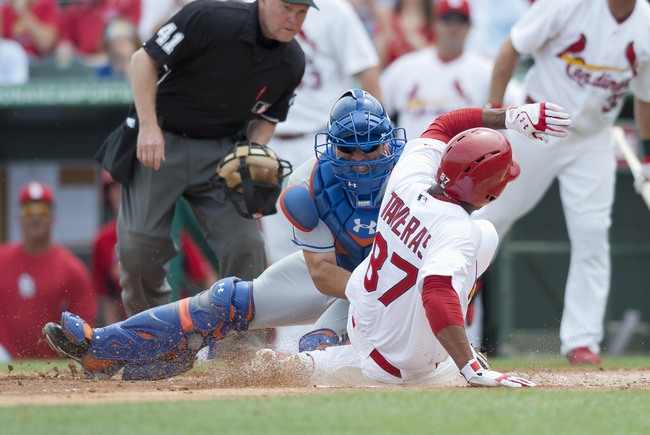 Steve Mitchell-USA TODAY Sports
Stock: Down
It seems like Travis d'Arnaud has been on the disabled list more the past two years than he has been on the field.
He appeared to be a lock to join the Mets in late May before breaking a bone in his foot after just 13 games at Triple-A Las Vegas. D'Arnaud hasn't seen any game action since.
He should begin his rehab assignment shortly and join the big league club as a September call-up.
Zack Wheeler, New York Mets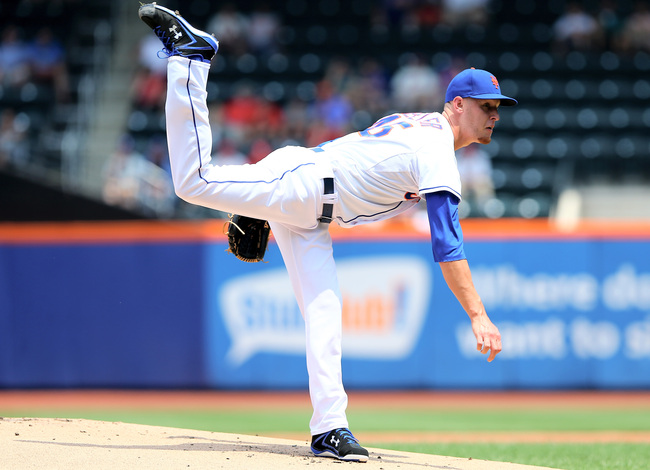 Elsa/Getty Images
Stock: Down
Zack Wheeler made his major league debut in June and picked up right where he left off in Triple-A Las Vegas.
Wheeler has had a roller coaster season. At times, he can be dominant and looks every bit of the top prospect that most project him to be. But most of the time, he has struggled with his command, and his control has been a thorn in his side this entire season.
Wheeler often finds himself in deep counts, which have been detrimental to his pitch counts. In his most recent start on Saturday, July 20, he threw 106 pitches over 4.2 innings. That is over 25 pitches per inning.
The bottom line is that if Wheeler is going to have any success at the big league level, he is going to have to get more economical with his pitch counts—and it all starts with his command.
Gerrit Cole, Pittsburgh Pirates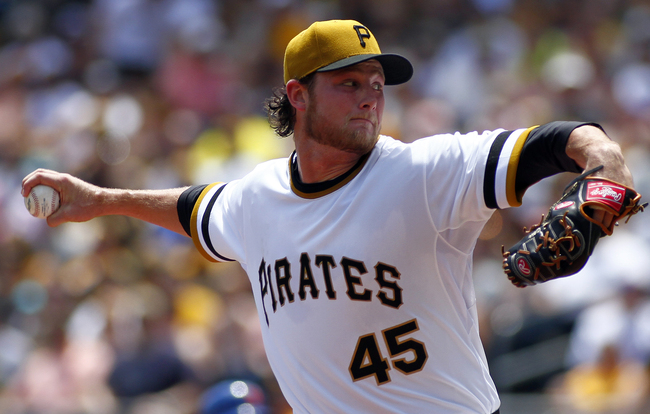 Justin K. Aller/Getty Images
Stock: Down
Gerrit Cole was called up in June and stormed out to a 4-0 record to start his big league career.
The month of July hasn't been as nice for the young fireballer. So far in July, he has failed to put up any wins, although the quality of his starts have pretty much remained the same.
Cole can dial it up to triple digits on his fastball, but much like Zack Wheeler, he's still trying to figure it out at the big league level. Many believed he may have been sent back down to Triple-A after the All-Star break to continue his development, but that has yet to happen.
Keep Reading