The 2013 British Open was everything golf fans have come to expect from one of the sport's marquee tournaments.
Muirfield played tremendously difficult from start to finish as players were tested by high winds, fast, dry greens and some of the longest rough most players will see all year. As a result, final scores resembled many of those we saw at Merion and the 2013 U.S. Open.
But Phil Mickelson wouldn't be slowed by the tough playing conditions and incredible field. With a final-round 66, Lefty secured his first British Open victory and added to a resume that gets continually more impressive with each year.
KPMG Mickelson tweeted a photo of the 43-year-old with the claret jug:
"The Champion Golfer of the Year" RT @The_Open: The 142nd Open Champion is Phil Mickelson....#TheOpen pic.twitter.com/6u1CR1gbWV

— KPMG Mickelson (@MickelsonHat) July 21, 2013
Mickelson was masterful during his round, stating during the claret jug presentation broadcast that his Sunday round was the best of his career. Plenty of observers agreed with that sentiment.
As Mickelson claimed after the tournament, it was "probably the most fulfilling moment" of his career:
Phil Mickelson on his first Open Championship: "This is probably the most fulfilling moment of my career." pic.twitter.com/2dhdytgqc4

— Bleacher Report (@BleacherReport) July 21, 2013
A performance like Mickelson's 66 garnered a lot of attention from the social media world.
As Penn State football's Jay Paterno tweeted, Mickelson's final round was one of the most memorable finishes in the history of golf:
If it holds Mickelson's finish will be long remembered as one of great finishes in the history of the sport. #theopen #classact

— Jay Paterno (@JayPaterno) July 21, 2013
Nathan Zegura mirrored that sentiment, as did The Associated Press' Doug Ferguson:
What an awesome performance from Phil Mickelson today to TAKE and WIN the British Open. Birdie birdie finish for a 66! What a stud!

— Nathan Zegura (@NathanZegura) July 21, 2013
Mickelson matches the best score of the tournament at 66 with the Open on the line. What a performance.

— Doug Ferguson (@dougferguson405) July 21, 2013
While Mickelson was truly masterful, it did take a Lee Westwood collapse to pave the way for a British Open victory.
The 40-year-old is arguably the best current player to have never won a major, and despite carrying a score of three under and the tournament lead into Sunday, he flailed to a final-round 75 and slipped back to a third-place finish.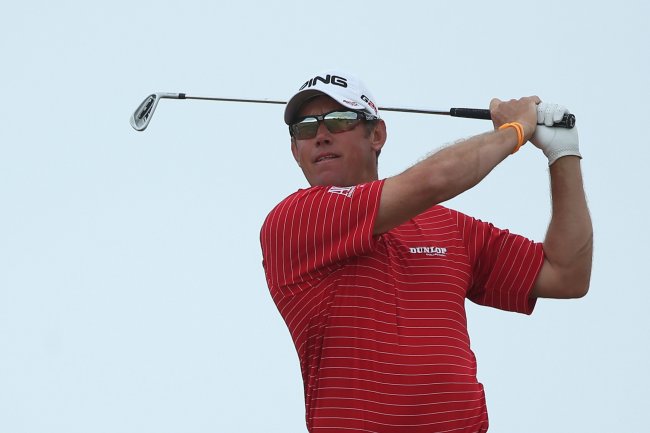 Andy Lyons/Getty Images
ESPN 850's Kenny Roda pointed out that it wasn't Westwood's collapse that people will remember, however:
I'll remember the 2013 #BritishOpen as the one Phil Mickelson won & not the one that Westwood or anyone else lost. Agree? #MickelsonMajor5

— Kenny Roda (@roadmanwknr) July 21, 2013
Roda also took a minute to note the class Lefty showed following his win:
Classy Mickelson signing autographs & it looks like actually signs his name & not just a scribble that is unreadable

— Kenny Roda (@roadmanwknr) July 21, 2013
But of course, the No. 1 golfer in the world also garnered quite a bit of social media attention following his final-round 74 and sixth-place finish.
ESPN's Myron Medcalf, Bleacher Report's Chris Trapasso and Chris Fedor of Cleveland.com all chimed in on the topic of Tiger Woods: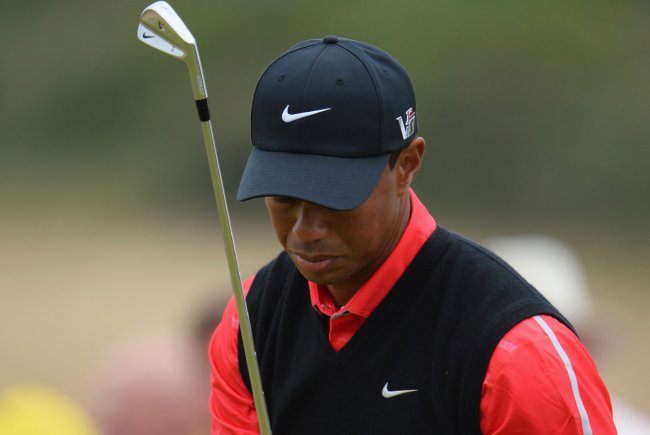 Stuart Franklin/Getty Images
From "Sunday Tiger" to "Someday Tiger."

— Myron Medcalf (@MedcalfByESPN) July 21, 2013
Another typical Sunday for Tiger. Such a contrast from 1997-2008.

— Chris Trapasso (@ChrisTrapasso) July 21, 2013
Until Tiger Woods puts it together on Sunday in a major again, he's not back. Don't even ask.

— Chris Trapasso (@ChrisTrapasso) July 21, 2013
Like Woods, Adam Scott faded down the stretch to card several late-round bogeys and fall out of contention, as noted by Fox Sports News, the PGA Tour and the European Tour:
The hardest thing Tiger will have to deal with is knowing that a simple 69 (-2) would have been enough for a playoff.

— Chris Fedor (@ChrisFedor) July 21, 2013
Aussie Adam Scott leads #BritishOpen with six holes to play before carding four straight bogeys from 13 to finish in a tie for 3rd #golf

— FOX SPORTS News (@FOXSportsNews) July 21, 2013
Adam Scott (+1) and Tiger (+2) both bogey the 15th and drop shots. If anyone can chase down Phil, it looks like it will have to be Westwood.

— PGA TOUR (@PGATOUR) July 21, 2013
Mickelson's late push highlighted a lot of missed opportunities from some of the world's best golfers, but nothing can be taken away from Lefty. With his fifth major tournament victory spanning three events, Mickelson continues adding to his legacy, even at 43.
When the dust had settled at Muirfield, the leaderboard was a compilation of big performances and tragic letdowns, but there's no denying the entertainment the final day provided.
As Dennis Manoloff of the Cleveland Plain Dealer pointed out with this tweet, the leaderboard was packed with huge names and incredibly skilled golfers:
Scott rues missed opportunity - Adam Scott said he "let a great chance slip" as the opportunity to win the Claret ... http://t.co/WeajN35qpS

— European Tour (@EuroTourNews) July 21, 2013
Golf fans really cannot ask for much more than that.