After one of the wildest British Open tournaments in years, it was American Phil Mickelson who held off Lee Westwood with a score of three-under par to win the 2013 championship and the world-renowned Claret Jug.
With the win today, Phil Mickelson becomes the 4th player since 1980 to win 3 different majors (Jack Nicklaus, Tom Watson and Tiger Woods).

— ESPN Stats & Info (@ESPNStatsInfo) July 21, 2013
Phil Mickelson (age 43) is the oldest player to win a major since Ben Crenshaw at the 1995 Masters (also 43).

— ESPN Stats & Info (@ESPNStatsInfo) July 21, 2013
Phil: "This is probably the most fulfilling moment of my career because it's something I didn't know if I'd ever be able to do." #TheOpen

— PGA TOUR (@PGATOUR) July 21, 2013
Westwood finished tied for third at one-over par, and Tiger Woods finished tied for sixth at two-over par. Still, Woods stays atop Mickelson in the world rankings, according to Golf Channel's Jason Sobel.
Official World Golf Ranking: 1. Tiger Woods; 2. Phil Mickelson; 3. Rory McIlroy.

— Jason Sobel (@JasonSobelGC) July 21, 2013
Mickelson had the perfect Sunday, tying the tournament's best single-round score by tallying a five-under 66 for his fourth and final round, cementing his place as one of the greatest of all time with his first career win at the Open Championship.
If Mickelson wins this he'll have won three of the four majors and have six runners up in the other (us open) #BritishOpen

— Tim Dahlberg (@timdahlberg) July 21, 2013
After making his final shot on the 18th hole, the veteran embraced his family, per Golf Channel's Matt Ginella:
Inside Phil's hug huddle: "I love you guys." ... "I gotta go sign my card."

— Matt Ginella (@MattGinellaGC) July 21, 2013
The American star also became the first golfer to ever win the Scottish Open and British Open back-to-back, per Golf Channel's Jason Sobel:
Phil Mickelson is trying to become the first player with back-to-back wins in Scotland. Must be the haggis.

— Jason Sobel (@JasonSobelGC) July 21, 2013
Mickelson scored a 69, 74 and 72 over his first three rounds, respectively, to put himself in a position to succeed, and the final-round 66 sealed his victory at the British Open after an exciting tournament.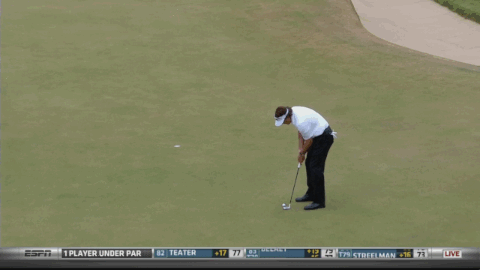 The 142nd installment of the Open Championship from Muirfield in East Lothian, Scotland, was a wonderful tournament and a gracious host to a wild week of golf.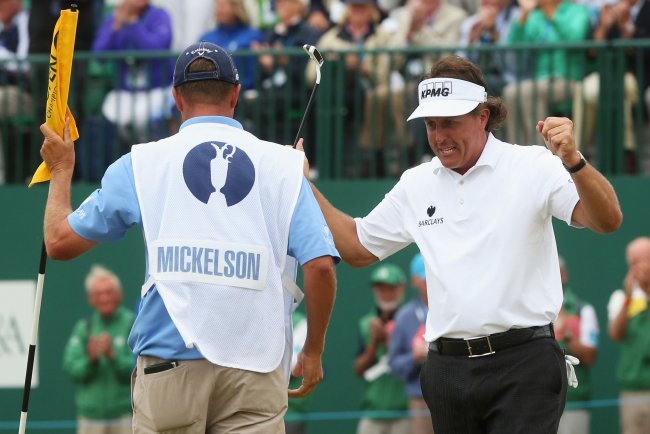 Andrew Redington/Getty Images
With Mother Nature not playing a huge role in how the golfers handled the course, the slight wind and fast fairways made this one of the most interesting major championships of the year.
The next major on the schedule for the 2013 British Open champion will be the PGA Championship from Oak Hill Country Club in Rochester, N.Y. on August 8.
After such a monumental win, look for Mickelson to follow it up with another amazing performance.