WWE the Music: New Songs for WWE Standouts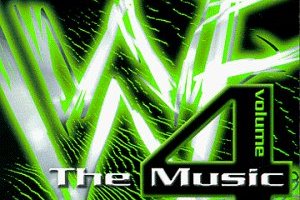 www.amazon.com
I've been feeling good lately, and so I decided it would be fun do one of my favorite articles. Of course, WWE Superstars today have some cool theme songs. Dolph Ziggler, 3MB and Jack Swagger are perfect examples, and several other superstars have fitting and nice-sounding themes.
There are also superstars who could do with a change of theme. John Cena and Sheamus have had the same music for a long time now. They could do with a little change of pace when it comes to themes.
Some superstars are reaching new levels in their careers like Daniel Bryan and Cody Rhodes. What better way to celebrate their success than with a new theme song?
Begin Slideshow

»
We kick off this list with the current WWE United States champion and de facto leader of The Shield, Dean Ambrose. Ambrose, Roman Reigns and Seth Rollins collectively took the WWE by storm at one point, and since their debut, many have pointed at Ambrose as something special—not a small statement, considering the praise from fans for both Reigns and Rollins.
His acquisition of the United States Championship has only upped his image, and it can be assumed that he is in for a push of sorts following the end of The Shield. With that in mind, it won't be long before all three men need their own themes, and I think this one fits him.
Having been shown some of his old promo work, it's obvious he has some issues with his past, which he may or may not emphasize later on in his WWE career. Along with that, he's been likened to wild characters such as Brian Pillman and Roddy Piper. I think this Magna-Fi tune suits him, but have a listen and judge for yourself.
Cody Rhodes sits at what could potentially be the biggest point of his career so far, as he feuds with Mr. Money in The Bank, Damien Sandow. After being a heel for the greater part of his career, Rhodes is a face once again for the first time since he debuted, and he may have a bright future on the light side of The Force.
Still, ever since his Dashing gimmick, Rhodes has used two different versions of the Smoke and Mirrors theme for his past two gimmicks. One thing that can help to separate a person from his past characters is a new theme, and I think "Reckless" is an appropriate song for that purpose.
The lyrics tell a story not too far from the one that Rhodes finds himself telling alongside his former best friend. They could actually be applied to all of Rhodes' past partners, minus perhaps Ted DiBiase.
WWE's favorite powerhouse has once again made his presence in the WWE felt, as just a few nights ago he put the No. 1 contender for the WWE Championship through a table. Now he looks to do the same thing to the champion next week on Raw.
Ryback is one of the most confusing characters in the WWE, and it's not by any fault of his own. His intentions and thoughts aren't hard to gather. What's confusing is WWE's booking for him.
Fans have called his pay-per-view losses an extended burial, and many didn't take the heel turn he took after WrestleMania as a sign of anything good, but props to Ryback for showing that he can make the character work.
With that in mind, I think he could use a new theme song to distance himself from his initial Feed Me More character. "The Fansong" is by Dethklok, who treat their fans the way I believe Ryback thinks of the WWE Universe. They just fit perfectly to me. The song would need a little editing, but overall it works.
"Intensity" comes to mind when The Spear of Justice makes the scene. Roman Reigns has been my personal favorite of The Shield since their debut. What he lacks in mic and ring skills compared to his partners, he makes up for in his ability to make an impact. Sudden Impact defines him in the ring, and his signature Spear of Justice encompasses that very well.
"The Hatred" is a song some of you may have heard in my last piece regarding the best wrestler in the WWE, but the quick and abrasive lyrics make me feel this song would fit Reigns more than anyone else on the roster.
Like Ambrose, Reigns could get an impressive push when he finds himself on his own. His increasing ring ability, combined with the more unknown medium of his mic skills and his relation to The Rock, work in his favor.
Maybe this is just my hangup, but I'm not a fan of WWE Generation kids piggybacking off their dads. Especially when, in the eyes of many fans, they can't really compare.
Curtis Axel is a good example of that. He's a solid wrestler, just like his dad was, but that's where the similarities end. His father, Mr. Perfect, was great on the mic and had a lot of charisma.
Axel doesn't compare. Not even in the slightest.
Which makes me wonder why WWE would try invoking memories of his father by giving him an updated version of his father's theme. It's not like it's meant to help him, considering he's a heel, and I would think that people would always cheer for Mr. Perfect now.
Axel needs to be his own man, and I think a change in theme—particularly to this one—would help.
"The Enigma" is not overly flashy, but it has an air that Axel's current theme also carries—an unknowing of sorts. Despite Axel being an open book, I think that more can be done with him and more can be seen from him.
Brad Maddox and his awkward self have taken over Monday Night Raw and look to be doing a fine job of giving the people what they want. The Brattitude Era is off to a great start, but I believe he would benefit with a defining theme of his own. I'm going to put my Manly Man card to the side for a minute and say that Big Time Rush's "The City is Ours" would be a good fit for the former referee.
The song may seem a little confident for a rather shaky guy like Maddox, but I think that's part of what endears him to the crowd, and I foresee it being a permanent part of his character. All the same, I get the feeling that, if this was the song that announced the coming of The (former) Rogue Referee, it would result in an impressive pop.
Now we get to one of the most interesting Divas in recent memory in the former champion, Kaitlyn. She hasn't had her theme song for a long time, but to be honest I feel the song is so disjointed it could be called sloppy. The lyrics are good, but the song is just trying to do too much from techno, to pop, to rap. It's just too much.
I started thinking about some of the stuff she has had to put up with. Kaitlyn portrays the kind of character who doesn't want to let someone else's words control her (i.e., AJ's mind games). So I thought she should have a song that gets that across, and behold The Fold with "This Too Shall Pass."
I think the lyrics fit her the character, and the song could be a solid wrestling theme, which one of the more highlighted Divas is worthy of.
The final member of The Shield gets a song by Black Veil Brides for a theme. Seth Rollins, before he was coming down to the ring in standard The Shield regalia, was something of a rocker during his solo run in NXT and FCW. There was a lot of flailing around in that entrance, so I thought something a little heavier would do for his solo theme.
One-half of the current WWE tag team champions, Rollins is doing well for himself, but like all baby birds, he'll have to leave the nest sooner or later. "Rebel Love Song" could help transition and get across the character that got so over in NXT to the WWE Universe. Very individualistic. Very Rollins.
The resident Crazy Chick of WWE has made quite the mark on the company in the past couple of years. The man-eater has sunk her teeth into everyone from Daniel Bryan to John Cena to most recently Dolph Ziggler, leaving every man a little worse for wear than before her involvement.
The diminutive Divas champion could benefit from a change of theme to go with her recent string of popularity. The perfect theme, even. Hence, "The Perfect Day" by Cascada. I thought it had the perfect combination of delusion (at least from AJ) and attitude—a trait that her feud with Kaitlyn has brought to the forefront.
This song inspired me to write another entry in this slideshow series, and it's a favorite of mine. I thought it summed up Daniel Bryan well, and while his current theme isn't bad, it doesn't get anything across. It's a nice song, but it's lacking, especially for the star power that Daniel Bryan has the potential to achieve.
This really does fit "The American Dragon" in a similar way it fits the Dragon Ball Z series. Just as Goku has had his major challenges, Bryan has had his own. He faces another at SummerSlam in his WWE Championship match vs. John Cena.
And if you're still more of an instrumental fan, there's a guitar cover for this song as well, which would also work for Bryan as a theme.
I always enjoy writing these pieces. I have a lot of fun hearing people's opinions and getting other suggestions for theme songs for the WWE Superstars and Divas. I hope you enjoyed the article and the music and feel free to leave your thoughts below. Thanks for reading.
In other news, I've recently been listening to some of the other rap battles and found this one to be good, so I thought I'd share it. Enjoy.