Mexico vs. Trinidad and Tobago: 5 Things We Learned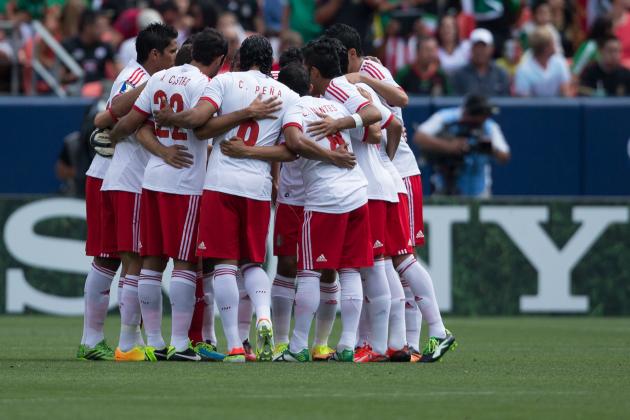 Justin Edmonds/Getty Images
Mexico will face Panama in the Gold Cup semifinals.
Mexico had a tough time against Trinidad and Tobago on Saturday; however, Jose Manuel de la Torre's boys managed to win 1-0 and advance to the semifinal, where they will face Panama.
El Tri has a lot of word to do because they have not convinced so far. Erratic shots and poor distribution are signs that things are not what they used to be.
Here are five things we learned about Mexico after this game.
Begin Slideshow

»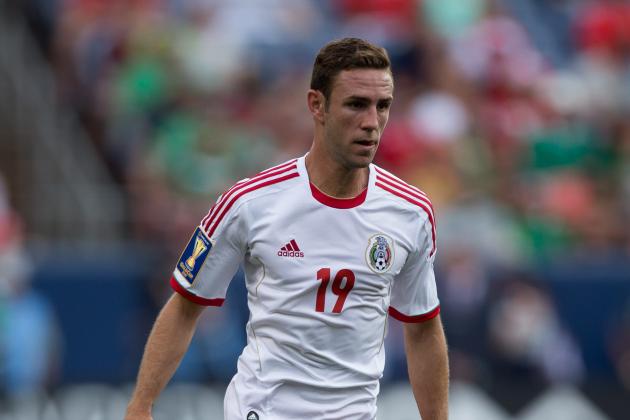 Justin Edmonds/Getty Images
Miguel Layun has become a key player on the right sideline.
Mexico lacks depth and that is a huge problem. There is no one who can provide forward passes, cut in or unbalance.
Jorge Enriquez gave the team structure in the center of the pitch before he got injured. Luis Montes and Carlos Peña are trying hard to make a good impression but they are still far from being key players.
Mexico has a lot of potential through the sidelines, it has been one of it strengths in past editions. Unfortunately, the only player delivering from that area is Miguel Layun, who assisted Raul Jimenez and has been an outstanding player so far.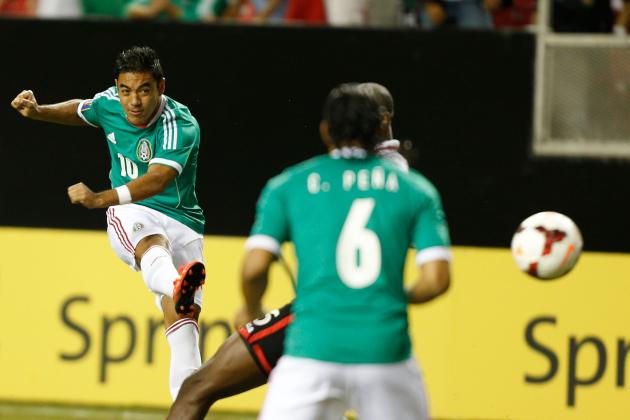 Mike Zarrilli/Getty Images
Marco Fabian has scored three times in the 2013 Gold Cup.
Marco Fabian is trying his best from the left sideline but he is not creating much danger. Fabian is way more unbalancing when he plays as an attacking midfielder.
Jose Manuel de la Torre needs to put him behind the Rafael Marquez Lugo or Javier Orozco. From that area, Marco can deliver and assist them and giving the squad depth.
He is a valuable asset when he can explode his creativity.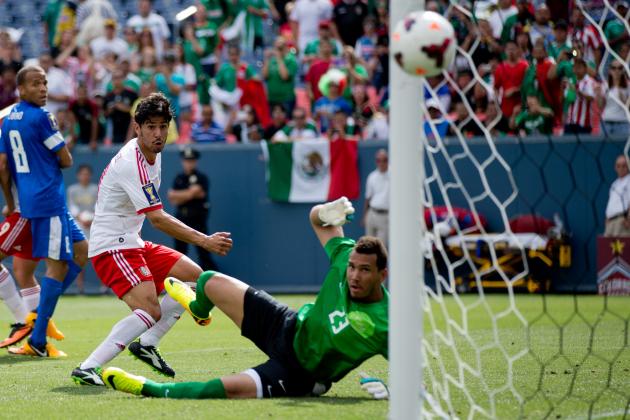 Justin Edmonds/Getty Images
Rafael Marquez Lugo has yet to score in the tournament.
After four games, Rafael Marquez Lugo has yet to prove why he is a starter. The Chivas striker has disappointed, and he barely makes a difference on the pitch.
He is out of rhythm, and when he gets a chance, he blows it. The manager needs to think if Javier Orozco in a better choice for the position.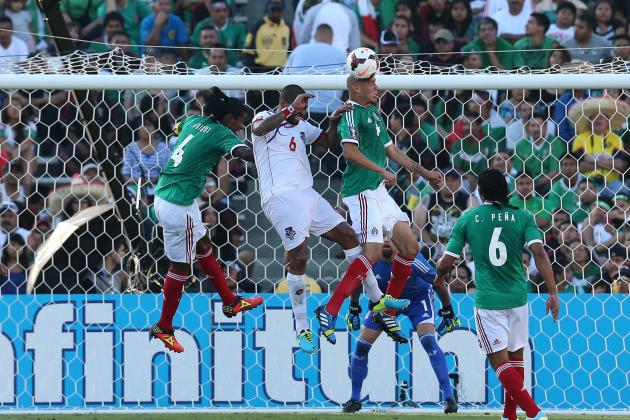 Stephen Dunn/Getty Images
Joel Huiqui, Jorge Enriquez and Carlos Peña are starters with their clubs.
Every single footballer from this team plays in the Liga MX and is a starter. This gives us an insight of the level of the local tournament.
The ball possession and the passes are erratic. They have no real strategy or even an idea of what to do when they have the ball.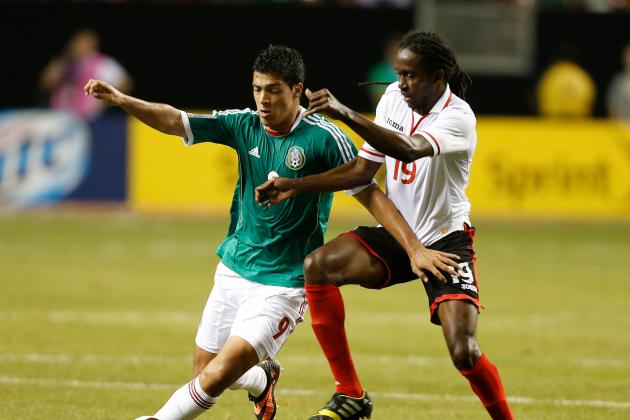 Mike Zarrilli/Getty Images
Raul Jimenez has become a cornerstone for El Tri.
The America striker continues to provide results. It has been a year since he showed his skills to the world at the 2012 Olympic Games.
Raul Jimenez has taken advantage of every chance he has gotten since. He deserves more minutes with the first team, and he is giving his best to get them.