Predicting Breakout Camp, Preseason NFL Stars at Every Position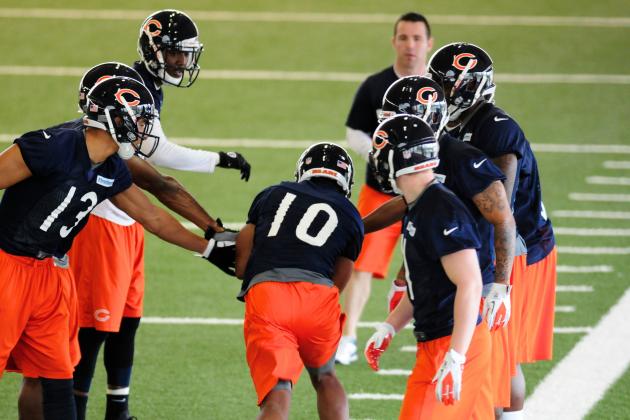 Reid Compton-USA TODAY Sports
Bears rookie wide receiver Marquess Wilson runs the fumble gauntlet during OTAs.
Years ago, a league's worth of fantasy football owners gathered at a barbecue joint to take in the first preseason Monday Night Football game. The New England Patriots were visiting the San Francisco 49ers.
In the second quarter, lightning jumped into a bottle.
Kevin Faulk, a young change-of-pace back for the Patriots, had gotten a steady diet of touches throughout the first half. Just before halftime, Faulk took a short pass from quarterback Michael Bishop and slashed and burned through the 49ers defense. Faulk finished his scintillating 25-yard scamper by high-stepping into the end zone.
By the time the second half kicked off, most of that fantasy football league had paid their checks—and doodled hearts and stars around Faulk's name in their fantasy cheat sheets.
In 2000, YouTube hadn't been invented yet, so the Internet remembers only the box score of that game. As you, dear reader, might have guessed, your humble columnist was seated at that table full of astounded fantasy owners.
That night, a preseason star was born.
Every training camp and preseason, there are shooting stars like these; "breakout" players who make local (or national!) headlines by making the most of their limited opportunity. With second- and third-string players getting extended playing time against each other, talents who've seen little spotlight are suddenly center stage.
Who will be this year's shooting stars? I picked one for every position on the field.
No 2013 first- or second-round draft picks are on this list, as fans and media alike remember these players from the draft, and know their potential well. Instead, these potential camp standouts and preseason stars are later-round rookies, or talented second- and third-year players who aren't regular starters yet.
Faulk went on to serve as a decent utility back for the Patriots, and he played for 13 seasons—a feat few players accomplish. That 2000 preseason, though, was the only time in Faulk's career he looked capable of greatness.
Here are the likeliest NFL late-summer stars at every position this season.* Whether they go on to achieve autumn or winter success is anyone's guess.
*There's a nominee for every position except fullback, as few teams use a full-time fullback, almost none will heavily feature a youngster this season, and even perennial stars at the position rarely "break out" or become household names.
Begin Slideshow

»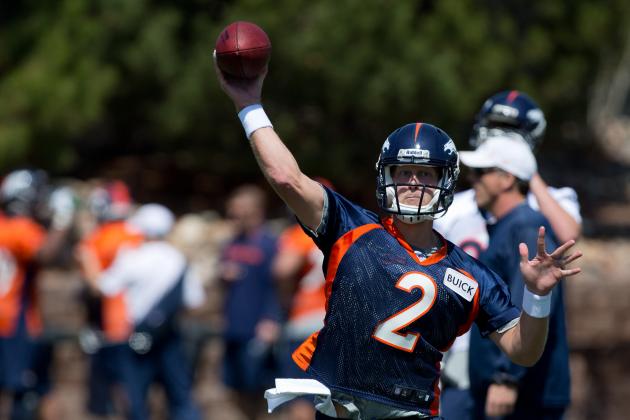 Justin Edmonds/Getty Images

AP Comeback Player of the Year Peyton Manning, 37, won't need many preseason snaps to make sure he can still play. The Denver Broncos, then, should be sharing heavy reps with second-stringers like 2012 second-round draft pick Brock Osweiler.
Mop-up duty, and perhaps much of the fourth preseason game, will fall to seventh-round rookie Zac Dysert.
Dysert, the former Miami of Ohio standout, was named by respected NFL.com evaluator Greg Cosell as an "intriguing" prospect before the draft. Dysert has the size and athleticism to make plays against defenses staffed with practice-squad players and "dead men walking."
Mike Morris of the Broncos official site reports that Dysert impressed head coach John Fox with how quickly he's picking up the offense. Dysert's dual-threat ability could generate TV-worthy highlights.
Honorable Mention
B.J. Daniels, San Francisco 49ers; Drew Stanton, Arizona Cardinals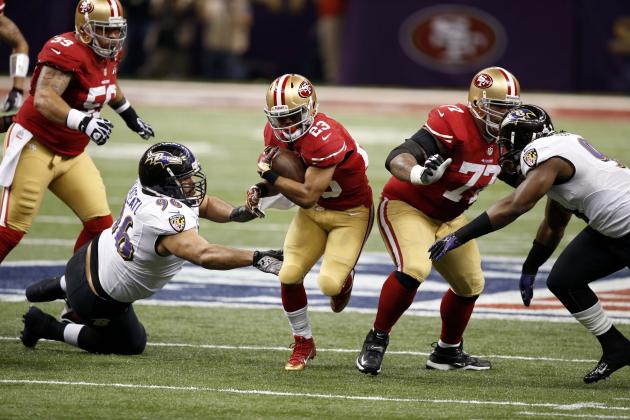 Derick Hingle-USA TODAY Sports

LaMichael James isn't totally anonymous. After a standout career at Oregon, James was very slowly worked into the 49ers running game last season, culminating in a 15-yard touchdown run against Atlanta in the NFC Championship Game.
Starter Frank Gore is still going strong, though, and many think third-year man Kendall Hunter has the brighter long-term future. Hunter, however, was just placed on the PUP list, per ESPN.com's Mike Sando, as he's still not recovered from last year's Achilles injury. And with all the miles on his odometer, Gore likely won't get many preseason reps.
Honorable Mention
Kenjon Barner, Carolina Panthers; Kerwynn Williams, Indianapolis Colts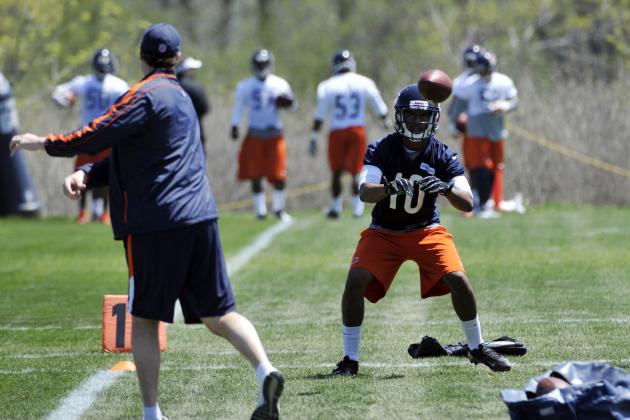 David Banks-USA TODAY Sports

This draft class was chock full of talented wideouts. You could rattle off a half-dozen rookie receivers and not list anywhere near all of the ones who could make an immediate impact in the 2013 preseason.
Furthermore, there are plenty of mid- and late-round picks from last season primed for a breakout year.
Marquess Wilson gets the nod because of his checkered past (which caused him, a likely third-round pick, to fall to the seventh round) and bright future in Chicago.
The Bears have been looking for a consistent, dangerous No. 2 receiver for even longer than they've been looking for a No. 1 receiver. With lead receiver Brandon Marshall coming off a fantastic year in 2012, and new head coach Marc Trestman coming in with a résumé built on a potent passing attack, the 6'3", 194-pound Wilson will have plenty of chances to unlock his potential.
Per Brad Biggs and Dan Pompei of the Chicago Tribune, Wilson has a long way to go before he's pushing Alshon Jeffery, but he should have no trouble outshining the likes of Eric Weems. With a 4.51-second 40-yard dash and shockingly quick 6.65-second time in the three-cone drill, Wilson has the raw tools to dominate in the preseason.
Honorable Mention
A.J. Jenkins, San Francisco 49ers; Rueben Randle, New York Giants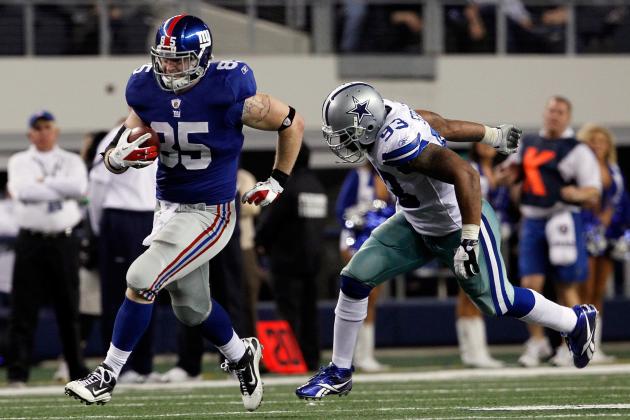 Tom Pennington/Getty Images

It almost goes without saying, but the New England Patriots are having some depth problems at tight end.
With Rob Gronkowski incapacitated and Aaron Hernandez incarcerated, new free-agent signee Jake Ballard is suddenly the No. 1 tight end in a two-tight end offense.
Per Jeff Howe of the Boston Herald, Gronkowski got his cast removed July 11, and he doesn't show any signs of stiffness from back surgery. Still, even if Gronk is cleared to play before Week 1, he likely won't get more than a few preseason snaps.
Ballard should have an entire summer and preseason as Tom Brady's only big target. Even after Gronk returns, if Ballard makes the most of his chance, he could be a significant piece of the Patriots offense during the regular season.
Honorable Mention
Dion Sims, Miami Dolphins; Joe Fauria, Detroit Lions
Chuck Cook-USA TODAY Sports

It's not easy for offensive tackles to "break out" in a training camp and preseason. Often, fans vote offensive linemen into the Pro Bowl the year after an outstanding season, mostly because it takes that long for the NFL and media folks to break down film to spread the word.
Can Arkansas Pine-Bluff product Terron Armstead, the seventh tackle selected in a 2013 draft class packed with quality tackles, be anointed Drew Brees' blindside protector after one camp?
If that happens, then yeah, we'll call that a "breakout."
Per Mike Triplett of The Times-Picayune, Armstead is already getting reps with the first-team offense.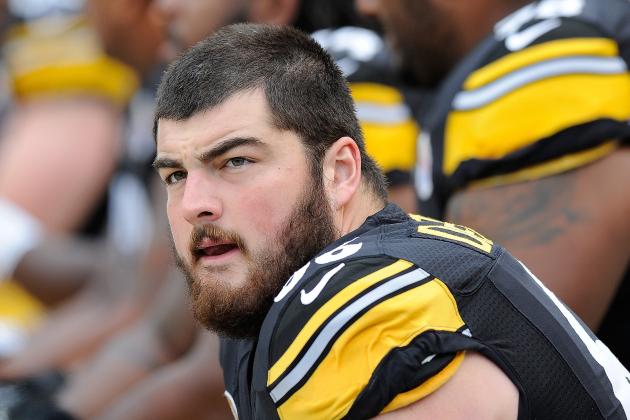 Joe Sargent/Getty Images

Did you forget the name David DeCastro?
He was the Chance Warmack of 2012. The guard prospect was so big, so athletic and so good that he had draftniks and media scouts projecting him as a top-10 overall pick.
However, NFL teams again showed that they rarely value guards that high, and DeCastro slipped all the way to the 24th slot overall. Instead of earning a starting gig in preseason, DeCastro shredded his knee trying.
He rehabbed aggressively, though, and sneaked back into the Steelers starting lineup late in the 2012 regular season. If DeCastro is 100 percent fit and chomping at the bit, his talent should make him stand out quickly.
Honorable Mention
Earl Watford, Arizona Cardinals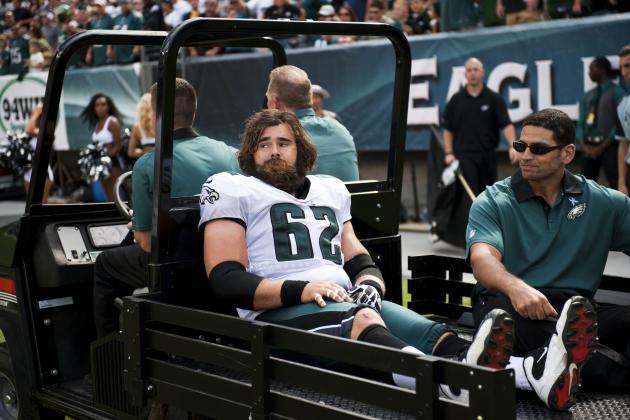 Howard Smith-USA TODAY Sports

Jason Kelce is technically entering his third season, though most outside of the Philadelphia Eagles world likely haven't heard of him.
A 2011 sixth-round pick, Kelce started all of his rookie season. Per Pro Football Focus (subscription required), Kelce had a rough go of it that year and was the team's 33rd-ranked center out of 35 qualifiers.
Kelce, though, started off 2012 with a bang, earning plus-4.0 and plus-1.0 grades for the one-and-a-half games he played before tearing his ACL and MCL.
Kelce should be fully recovered by the time training camp starts this year, per Geoff Mosher of CSNPhilly.com. He is the top center on the Eagles depth chart. If Kelce can succeed in Chip Kelly's power-blocking scheme, it'll go a long way toward getting Kelly's attack rolling.
Honorable Mention
Philip Blake, Denver Broncos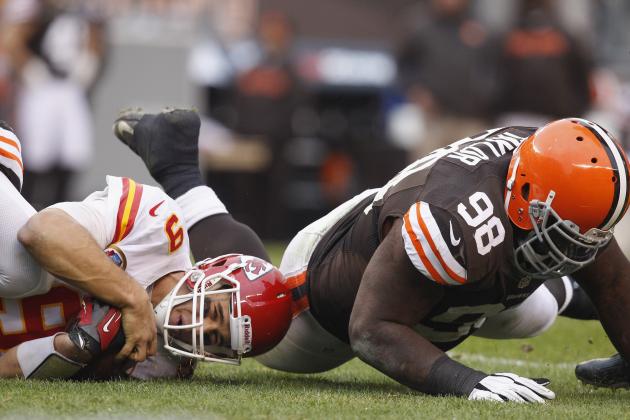 Matt Sullivan/Getty Images

Phil Taylor was a 2011 first-round draft pick of the Cleveland Browns and played extensively in both 2011 and 2012.
Between his relatively anonymous name, relatively low-profile position and relatively low-profile team, Taylor flew under most fans' radar.
Now that Taylor is penciled in as the No. 1 nose tackle in new defensive coordinator Ray Horton's one-gap 3-4 defense, per George M. Thomas of the Akron Beacon-Journal, look for Taylor to use his 6'3", 334-pound frame to great effect in 2013.
Honorable Mention
Akeem Spence, Tampa Bay Buccaneers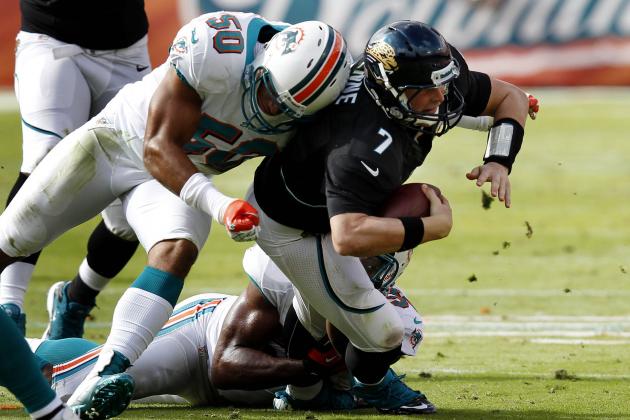 USA TODAY Sports

Don't worry if you couldn't see Olivier Vernon behind the blinding glare of Cameron Wake in 2012—few did.
While backing up Wake and Jared Odrick, Vernon, a 2012 third-round pick of the Miami Dolphins, saw 445 snaps in 2012, per Pro Football Focus (subscription required).
In that relief duty, the 6'2", 261-pound Vernon notched 3.5 sacks, a forced fumble, 18 solo tackles and five assists. Vernon took first-team snaps during OTAs, per Adam H. Beasley of The Miami Herald, while Odrick filled in for holdout defensive tackle Randy Starks.
Odrick's move to full-time tackle sets up Vernon to have a very big preseason. As reported by Barry Jackson of The Miami Herald, Vernon has been working with Wake on his pass-rush moves, and Dolphins general manager Jeff Ireland said Vernon is "going to get much, much better" in 2012.
Honorable Mention
Corey Lemonier, San Francisco 49ers; William Gholston, Tampa Bay Buccaneers
With the Oakland Raiders defense—much like the rest of the franchise—in a state of upheaval, third-round rookie Sio Moore brings impact athleticism and playmaking skills to the outside linebacker spot.
Luckily for Moore and the Oakland Raiders, outside linebacker is one of the best spots for playmaking talent to quickly shine.
At the combine, the 6'1", 245-pound Moore ran the 40-yard dash in just 4.65 seconds. With long arms (33 5/8"), a massive 127" broad jump and 38" vertical leap, Moore has the tools and the crazy explosion to rush the passer.
If the Raiders can maximize Moore's talent quickly, he should be able to terrify backup tackles and tight ends this preseason.
Honorable Mention
Ty Powell, Seattle Seahawks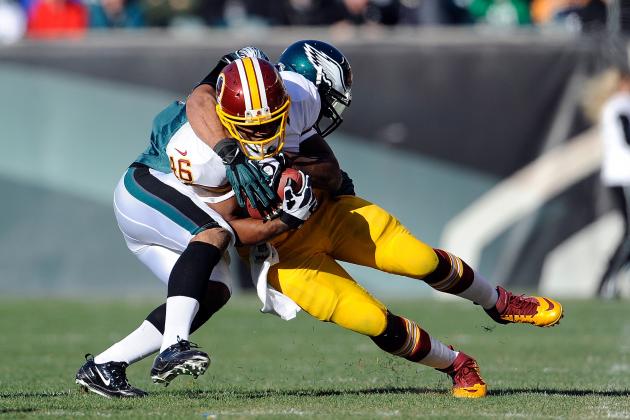 Patrick McDermott/Getty Images

As a 2012 second-round pick who played his way into the starting lineup last season, Mychal Kendricks isn't a totally unknown quantity.
But the 5'11", 239-pound Kendricks had trouble getting off the blocks as a 4-3 outside linebacker. As one of two 3-4 inside linebackers, he could be set for "a really big year," writes Sheil Kapadia of PhillyMag.com.
While all eyes will be on the Eagles offense, the radical transformation brought about by new defensive coordinator Billy Davis has its own pressures.
Longtime head coach Andy Reid was fired partially because he couldn't seem to make good coaching hires on the defensive side of the ball over the final seasons of his Philly tenure. As a result, the consistently under-performing defense held back the Eagles' talented offense.
If Kendricks can make some noise in training camp and preseason, Eagles fans should feel much more comfortable with the state of the defense going forward.
Honorable Mention
A.J. Klein, Carolina Panthers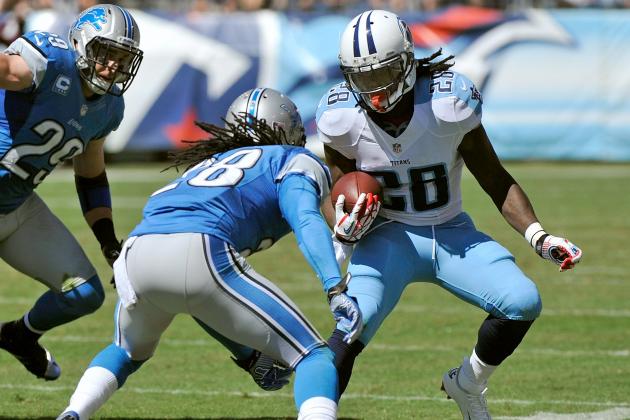 Frederick Breedon/Getty Images

As it seems to be with every season, the Detroit Lions were in need of a cornerback going into the 2012 draft. They took Bill Bentley, a 5'10", 176-pound playmaker with 4.43 40-yard dash speed (per NFL.com) from Louisiana-Lafayette.
In his first preseason game, Bentley showed all of the "boom" and "bust" you'd expect from a talented small-school prospect. He was burned for a touchdown, nabbed an interception, dropped a second interception and broke up a pass.
Once Bentley worked himself up into the regular-season rotation, he played in just four games before being derailed by a shoulder injury. With a full offseason under Bentley's belt, Anwar S. Richardson of Mlive.com reports Lions head coach Jim Schwartz vouches for a big improvement in Bentley's technique.
Better yet, the drafting of 2013 second-round pick Darius Slay means Bentley is primed for a nickel cornerback spot, where Bentley's athleticism and ball-hawking instincts should again make some preseason highlight reels.
Honorable Mention
Brandon McGee, St. Louis Rams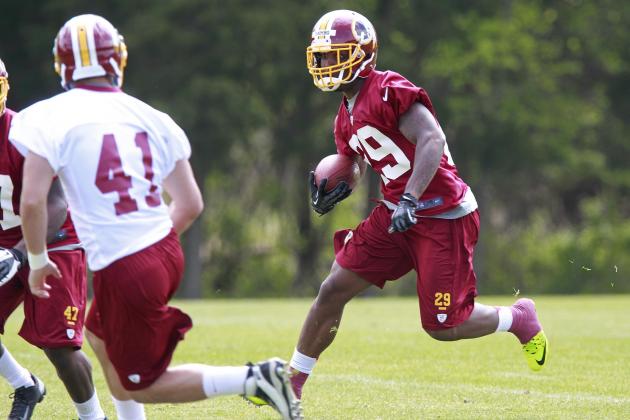 Geoff Burke-USA TODAY Sports

Washington Redskins fans everywhere were thrilled at the team's return to playoff football in 2012. But for the Redskins to keep at a playoff-caliber level in the future, though, they needed to add youth and talent to the secondary in 2013—and that's exactly what they did.
Though most of the attention has gone to fourth-round strong safety Phillip Thomas and the well-rounded skill set he brings to the table, sixth-round free safety Bacarri Rambo has more potential to make waves in the preseason.
Rambo, at 6'0", 211 pounds, has the lean frame, athleticism and playmaking instincts to play "centerfield" for the Redskins. Rambo's abilities would free up Thomas to use his size, blitzing and tackling ability closer to the line of scrimmage.
Mike Jones of The Washington Post spoke to Redskins defensive backs coach Raheem Morris about the pair, and Morris highlighted Rambo's "range" and "ability to touch the ball."
Rambo will have to earn the job in camp, but he has the playmaking tools to do just that against second- and third-string quarterbacks—and get a lot of attention in the process.
Honorable Mention
Earl Wolff, Philadelphia Eagles
Kickers rarely have "breakout" seasons. When they do, it's usually because they're supremely talented or were somehow well-known before they entered the NFL.
Havard "Kickalicious" Rugland, who gained worldwide attention for his crazy YouTube trick-kick video (embedded above), got a tryout with the Detroit Lions, and he made the most of it. With No. 3 all-time NFL leading scoring Jason Hanson finally retiring this offseason, Rugland will join veteran David Akers in the first true competition for the Lions' placekicker spot since 1979.
Akers, truth be told, has a strong grip on the job. Rugland has never worked with a snapper and holder, let alone kicked into the teeth of an NFL kick-blocking unit.
Yet, Akers is coming off arguably the worst season of his career and is hardly any younger than Hanson. Rugland will get a chance to kick this preseason, and one or two impressive showings could land him a job—if not in Detroit, then elsewhere.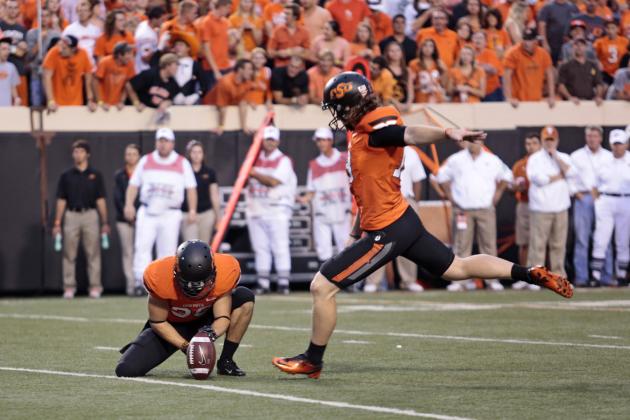 Brett Deering/Getty Images

Not many teams are changing out their punter this season, but the Cincinnati Bengals signed an undrafted rookie punter who's more than a punter.
Quinn Sharp, who punted in college at Oklahoma State, is a two-time All-American placekicker, as well as a one-time All-American punter. According to NFL.com, Sharp is the first player to be named first-team All-Big 12 at both positions.
With that kind of versatility, it should be no surprise if Sharp breaks out.
The Bengals may only have signed Sharp for his punting ability, but in the preseason, strange things can happen. If Sharp plays multiple positions for the Bengals, the NFL will take notice.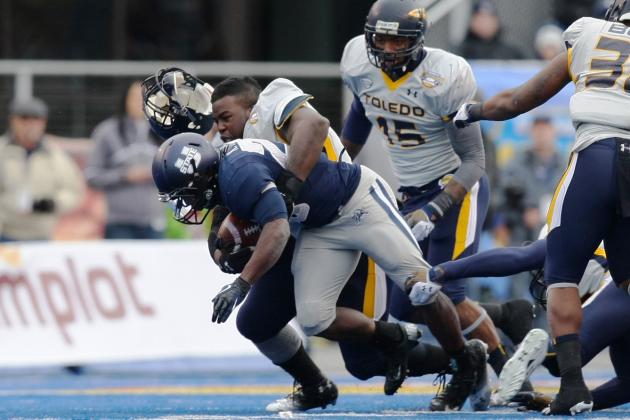 Brian Losness-USA TODAY Sports

Kick and punt returners are very hard to predict, as few positions on an NFL roster has as much turnover.
Every season, many teams rotate or give return reps to different players on the roster, looking for a spark. Kerwynn Williams is perfectly suited to be that spark for the Indianapolis Colts.
The lightning-quick Utah State tailback and kick returner caught the NFL's attention with a spectacular performance in the Famous Idaho Potato Bowl. Williams racked up 235 yards and three touchdowns, proving he can play with quality Division-I talent.
Can he play running back in the NFL? That's yet to be seen. Everything about Williams screams "returner," though, and it shouldn't take long in the preseason before Williams gets a chance to show everyone what he's about.