NBA Summer League: 6 Players Who Can Contribute This Season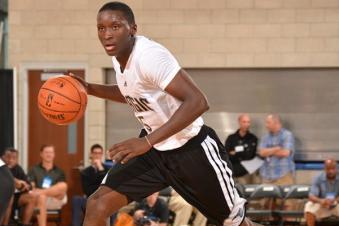 Mike Stobe/Getty Images
Photo courtesy of nba.com
The NBA Summer League is an opportunity for lottery picks to prove their worth, but it is also a time for undrafted players and D-League players to make an NBA roster.
There have been several good performances in the NBA Summer League, and while it is not necessarily the most accurate barometer of star potential, it certainly shows how well a player can adapt to the spacing, speed and physicality of the NBA game.
These six players have shined at the NBA Summer League and have a great chance to contribute to their teams this season.
Begin Slideshow

»
Kelly Olynyk had an absolute beast of a week for the Boston Celtics during Summer League action.
He averaged 18 points and 7.8 rebounds per game, but more importantly, he made the game look easy.
Olynyk, a very versatile player, scored the ball from all over the court with a bevy of different post moves and jump shots. The big man out of Gonzaga proved that he can stretch the floor out to the three-point line.
Most importantly, though, Olynyk began to put aside the notion that he is not physically capable of competing with top NBA athletes with great performances against the likes of Andre Drummond and Andrew Nicholson.
Olynyk could have a terrific opportunity to compete for minutes on the rebuilding Celtics, and I would not be surprised to see Brad Stevens use him in a variety of different offensive schemes.
C.J. McCollum was drafted by the Portland Trail Blazers with the 10th pick in this year's NBA draft, and he has certainly met the expectations he has garnered as a top-10 pick.
McCollum has been a scoring fiend this past week, averaging 21 PPG in 34.6 MPG.
His skill set has been impressive, as he has shot the ball well from the perimeter and gotten into the lane with ease.
McCollum flew under the radar due to a season-ending ankle injury at Lehigh last year, but Portland took a chance on him because he can pair so well with Damian Lillard in the backcourt.
Both McCollum and Lillard can space the floor and shoot or get in the lane and create, and they will make up what will be a very explosive scoring duo this season.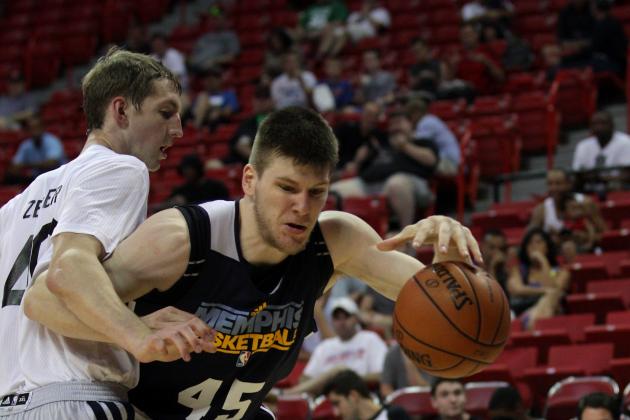 Stephen R. Sylvanie-USA TODAY Sp

The former Notre Dame center has been a pleasant surprise in Summer League action.
Cooley is averaging 15 points and 9.2 rebounds per game and all the while has appeared to be physically ready to bang around in the paint against NBA competition.
Memphis already boasts a very talented frontcourt with Marc Gasol and Zach Randolph, but the Grizzlies would do well to bring in Cooley, who can give them quality minutes off the bench as an energy player who can pull down rebounds.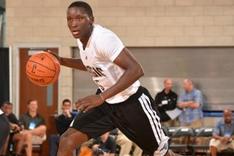 Douglas Jones-USA TODAY Sports

Victor Oladipo was the second overall pick in the NBA draft, and while many considered him a shooting guard prospect, the Magic decided to play him at the point guard position during Summer League play.
Oladipo did not dazzle at the point, but he did impress. He was not a star distributor, but he was an adequate play-caller.
He averaged 19 points and five assists per game for a Magic squad that needed him to be a leader.
Oladipo will bring stellar defense and above-average scoring for the Magic this season, but the jury is still out on whether or not he can become a true point.
That being said, the NBA is becoming a league driven by score first point guards such as Russell Westbrook and Derrick Rose, and if there was a time for the Magic to experiment with a new position for Oladipo, it is certainly during this rebuilding year.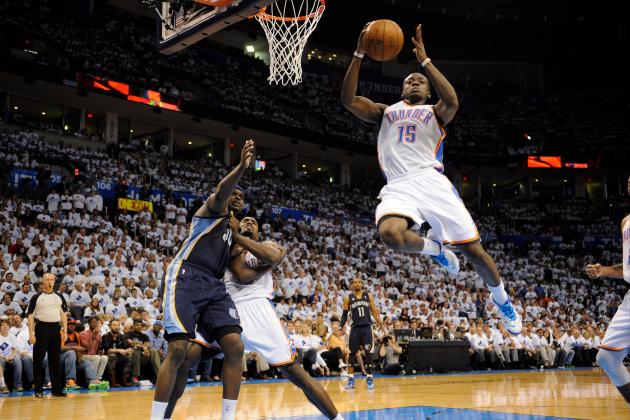 USA TODAY Sports

Reggie Jackson already showed some flashes during the 2012-13 postseason when he took over for an injured Russell Westbrook, but a 23-point fourth quarter in the midst of an Orlando Summer League record 35-point outburst showed he can be a significant contributor for the entire 2013-14 season.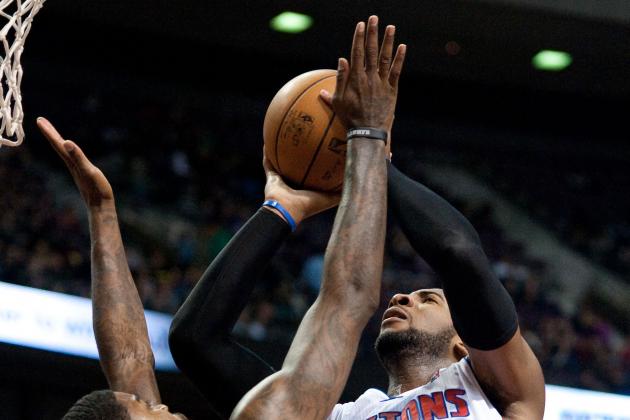 Tim Fuller-USA TODAY Sports

Kurt Helin of ProBasketballTalk raved about Andre Drummond's play:
Detroit's Andre Drummond was the best player at the Orlando Summer League.

Celtics fans, I hear you about the good week Kelly Olynyk had (we've written about it) but Drummond was simply more dominant. And I mean dominant in a "I know I can be a star at the NBA level" kind of way, not the "I had a good Summer League" way. Drummond was a man among boys all week. Put it this way, if you could have your choice who would you take? Thirty GMs would say Drummond before you could finish the sentence.