Winners and Losers from Chicago Bulls' Summer League Team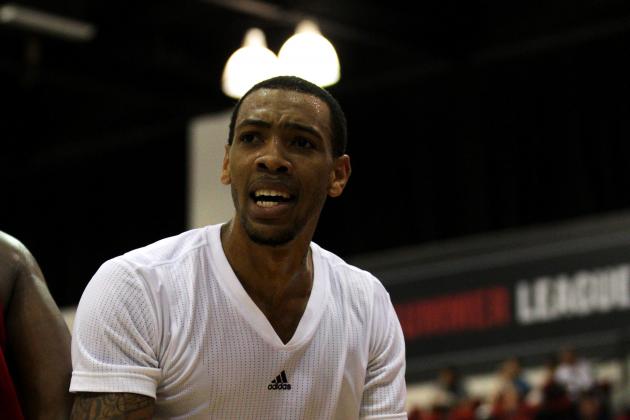 Stephen R. Sylvanie-USA TODAY Sp

The Chicago Bulls posted a 4-1 record during the 2013 Las Vegas Summer League. Their lone loss came against the Miami Heat, whose "real" team eliminated the Bulls from the playoffs this year. No LeBron James or Dwyane Wade, and Chicago still loses to Miami. It's sad to think about.
Anyway, a few players on Chicago's Summer League squad looked rather impressive. But on the other hand, some guys didn't look so hot or weren't given much playing time.
The rookie duo of Tony Snell and Erik Murphy came through at times, especially versus the Dallas Mavericks. Snell scored 20 points while Murphy recorded 19 points and 13 rebounds in the Bulls' victory.
Who are the winners and losers associated with the Bulls' Summer League?
Begin Slideshow

»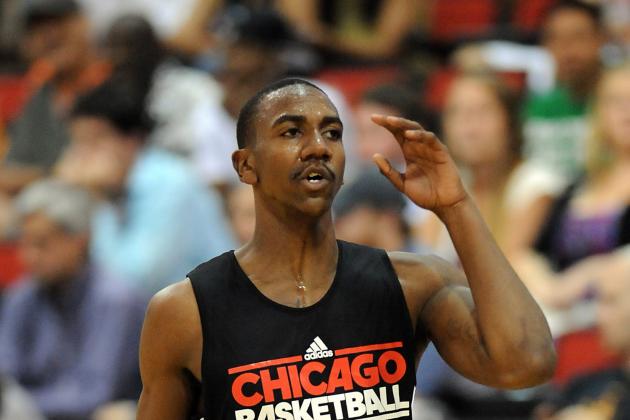 Jayne Kamin-Oncea-USA TODAY Sports

Marquis Teague struggled mightily during last year's Summer League, the first of his pro career.
However, this year was a much different story.
Teague averaged 18.3 points to go along with a team-leading 4.8 assists per game. He shot an outstanding 75 percent from downtown as well.
Teague's passing skills improved a great deal, and he got to the basket with ease. At times, he looked like an NBA All-Star instead of a youngster who's trying to prove himself.
The University of Kentucky product didn't see much action as a rookie last season. You know how Bulls coach Tom Thibodeau likes to sit first-year players.
It may not be long, though, until his minutes increase and he emerges as Derrick Rose's primary backup at point guard.
Teague's Summer League performance indicates that he's come a long way.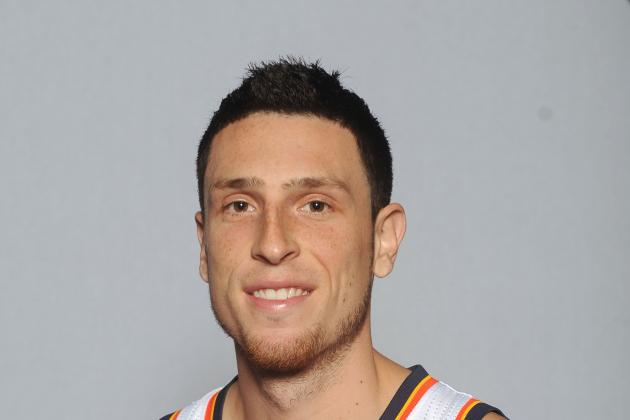 Mark D. Smith-USA TODAY Sports

Heading into the Summer League, Andy Rautins wasn't expected to play well enough to make an NBA roster. And with the Bulls' Summer League in the books, it still doesn't appear that he'll make an NBA roster.
Rautins appeared in each of Chicago's five contests. Unfortunately, he averaged only five points per game and shot a horrendous 26.5 percent from the field.
Versus the Dallas Mavericks, Rautins logged 29 minutes, scoring just one point and missing all eight of his field-goal attempts.
The guard out of Syracuse hasn't played in an NBA game since the 2010-11 season. Hopefully, he'll make it back to the Big Leagues someday soon.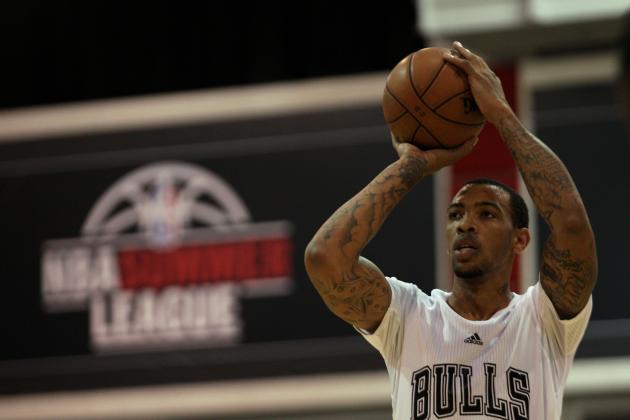 Stephen R. Sylvanie-USA TODAY Sp

Malcolm Thomas was a star during last year's Summer League, and he came up huge this year as well. The 6'9" power forward averaged 11 points, 15 rebounds and 1.7 blocks per contest for Chicago.
Thomas grabbed a Summer League record-22 rebounds versus the Denver Nuggets. Sure, he wasn't battling the likes of Dwight Howard and Kevin Love down low, but 22 boards is truly impressive.
Thomas broke the record previously held by Joey Dorsey, who collected 20 rebounds back in 2009.
Last season, Thomas appeared in seven regular-season games for the Bulls and three during the postseason. It wouldn't be a shocking at all if he earns a spot on the roster for next season.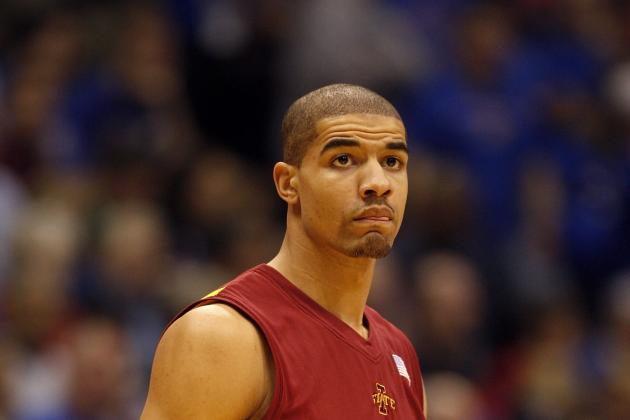 Jamie Squire/Getty Images

Wait, the name Charles Boozer has to be a typo. No, it's spelled correctly. He's the younger brother of current Bulls power forward Carlos Boozer.
If you weren't aware that Carlos had a basketball-playing sibling, you're not alone.
Charles was on the Bulls' Summer League team this year, but you probably didn't notice since he only played one game. He picked up five minutes versus the Dallas Mavericks, contributing two rebounds and one assist. He also picked up three fouls and a turnover.
Perhaps Boozer should've received more playing time. He could've had a double-double like his big brother has done so many times during his career. You never know.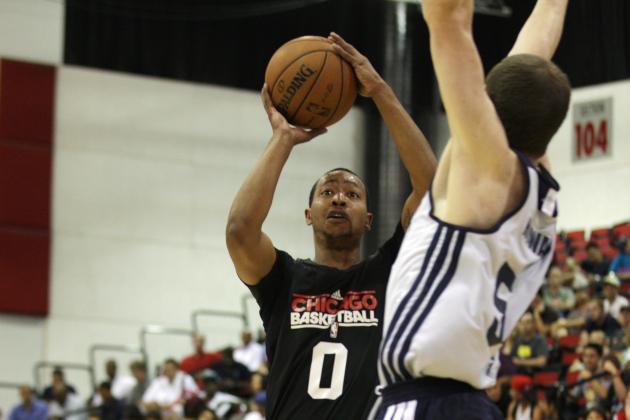 Stephen R. Sylvanie-USA TODAY Sp

If you watched Andrew Goudelock during the Summer League, you knew he would earn a spot on a "winner" slide.
The former Los Angeles Lakers guard was sensational, leading Chicago in scoring with 19 points per game. He also shot 52.2 percent from downtown, as he hit 12 of his 23 three-point attempts.
Goudelock dropped 26 points against the Memphis Grizzlies during the Bulls' opening Summer League Contest. He would trump that performance the following game, pouring in 31 points on 10-of-13 shooting versus the Denver Nuggets.
Goudelock would return to reality, though, producing a combined 16 points over the next two contests. You can't be superman every night, right? The 2013 D-League MVP would score 22 in the Bulls' finale versus the Dallas Mavericks.
Currently a free agent, Goudelock could very well make the Bulls' real roster for next season.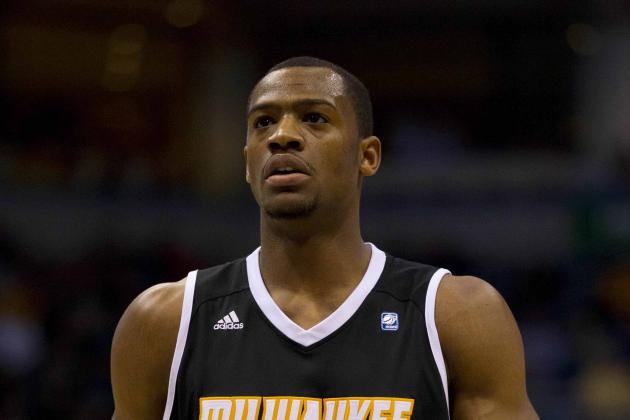 Jeff Hanisch-USA TODAY Sports

Derrick Rose wasn't on the Bulls' Summer League roster, but his best friend Ryan Allen was.
Allen—the brother of Memphis Grizzlies defensive specialist Tony Allen—didn't get to showcase his skills much. Actually, he only played one game, logging a measly five minutes of action.
Although he managed to produce three rebounds and an assist in those five minutes, he still makes the "loser" list.
Allen was a part of the Bulls' training camp last season, and don't count him out for next season.
It would be a dream come true for him to make the roster, as he would get the chance to play with his buddy D-Rose and suit up for his hometown team.
Too bad he barely touched the floor during the Summer League.