8 Takeaways from Friday's NBA Summer League Action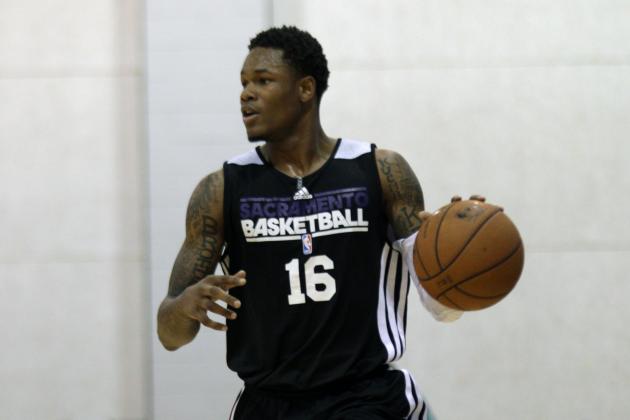 Stephen R. Sylvanie-USA TODAY Sp

It was fill-in-the-blank-and-go-home Friday at the Las Vegas Summer League.
Neither a win or a loss could change the fact that the 14 teams in action during the inaugural consolation round were destined for hoops hibernation at their game's conclusion.
Even though the outcomes had no bearing on the tournament bracket, their importance for the players on the floor could not be overstated. This was their last chance to make an impression on actual or potential employers, and some did whatever they could to seize the moment.
Ben McLemore and Ray McCallum gave Sacramento Kings' fans a sweet parting gift. A forgotten prospect from years past reminded the basketball world of the tantalizing skills that first pushed him onto the hoops scene. And Austin Rivers set the stage for becoming the next talented addition to the new-look New Orleans Pelicans.
With just a handful of games left to enjoy before October, here are eight storylines to take with you into the long months ahead.
Begin Slideshow

»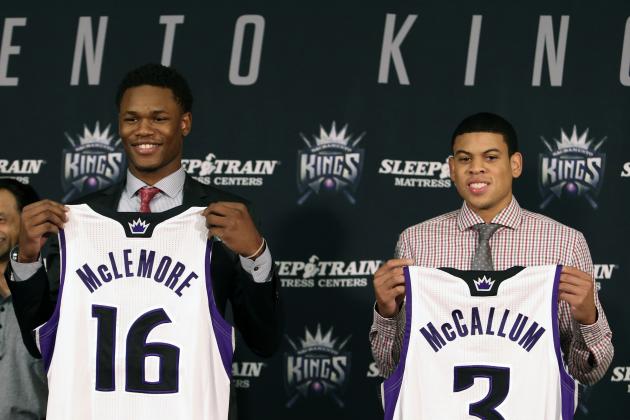 Kelley L Cox-USA TODAY Sports

Unless the Kings are planning a new brand of small ball that would make even Don Nelson uncomfortable, something's got to give in Sacramento.
To put it another, more definitive way, someone has got to go.
The already guard-heavy team has seen the arrival of three new backcourt faces this summer. Ben McLemore and Ray McCallum landed on draft night, while Greivis Vasquez came shortly thereafter in the sign-and-trade deal that sent Tyreke Evans to the Big Easy.
McLemore hadn't had the strongest showing in Las Vegas but showed in Sacramento's 93-87 win over the Atlanta Hawks on Friday why he was worthy of the No. 7 draft slot. He shot, slashed and slammed his way to a game-high 27 points, hitting 10-of-21 from the field and 5-of-7 at the line.
He added nine boards and a block to his stat line while also setting the new standard for summer league throwdowns.
McCallum didn't need a strong sendoff as badly as McLemore, but he supplied one anyway. In 31-plus minutes, he tallied 12 points, 11 assists and six rebounds while committing just two turnovers.
Both are clearly deserving of significant playing time when the real season gets under way, but they'll need some help from the front office to clear the logjam in the backcourt.
With Marcus Thornton, Isaiah Thomas, John Salmons and Jimmer Fredette still on the roster (for now at least), Sacramento's busy summer shouldn't be over yet.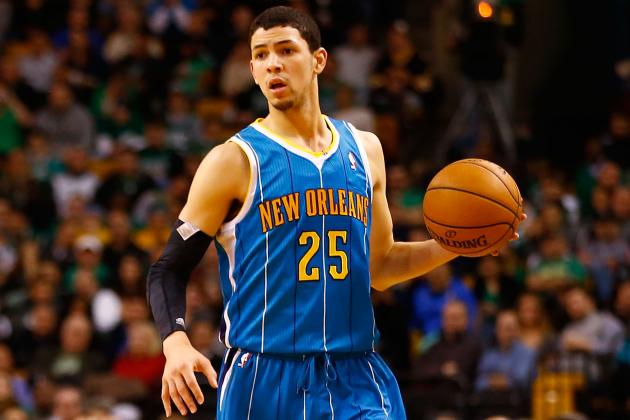 Jared Wickerham/Getty Images

The New Orleans Pelicans officially shed their old nickname this summer, and now they're looking to rid themselves of the unflattering reputation that has engulfed the franchise in the post-Chris Paul era.
Adding All-Star point guard Jrue Holiday and versatile wing man (2010 Rookie of the Year) Tyreke Evans is a strong start. Getting consistent contributions from sophomores Austin Rivers and Darius Miller would further that momentum.
Both supplied efficient offense on Friday, even as the Pelicans fell 78-77 to the Washington Wizards.
Rivers, the 10th pick in 2012, looked like the best player on the floor. Behind a lethal combination of yo-yo handles and a soft finishing touch, he ripped off a game-high 23 points on 9-of-13 shooting.
Miller, the 46th pick of the same draft, chipped in with 15 points (7-of-12), four boards, two assists and a steal.
Playing time may come at a premium given the Pelicans' roster upgrades, but the talent is there for this pair to produce on the second unit.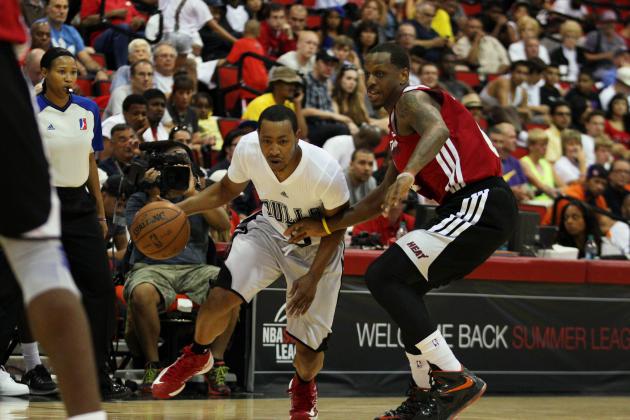 Stephen R. Sylvanie-USA TODAY Sp

Andrew Goudelock's list of NBA talents isn't long, but his line of potential employers seems to be growing by the minute.
After spending the last two two seasons juggling mostly silent stints for the Los Angeles Lakers and making plenty of noise with the D-League's Rio Grande Valley Vipers, the scoring guard is doing everything he can to make his next NBA stop a permanent home.
It's been a bit of a hit-or-miss week for him, but his performance in the Chicago Bulls' 94-87 win over the Dallas Mavericks may have been the knockout blow that propels him to a big league roster next season.
The former College of Charleston star paced the Bulls with 22 points, shooting 8-of-15 from the field and 2-of-3 from distance. It was his third time cracking the 20-point barrier in five tries, with all three stat sheets showing a 50-plus percent shooting mark.
Teams already knew he could score, and there are still questions regarding the 6'3" gunner's natural position. He lacks the strength to effectively defend NBA shooting guards, and there's still a steep learning curve ahead for him to become a true floor general.
Still, the way he effortlessly puts points on the board makes him look an awful lot like an NBA player. He poured in a combined 34 points in his last two games as a Laker—both of which came in the postseason by the way—and the nearly three-month layoff he endured did nothing to cool his scorching shot.
Points may not always come so easy as the level of defenders he faces improves, but that's a low-risk, high-reward gamble that some front office should be willing to take.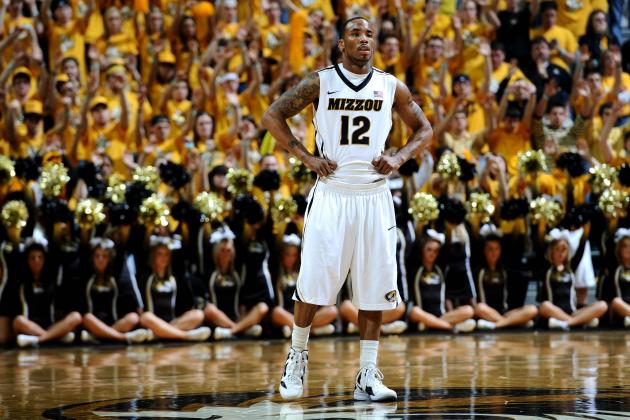 Dak Dillon-USA TODAY Sports

The San Antonio Spurs did what any team fresh off an NBA Finals appearance would do.
Outside of scoring guard Gary Neal, San Antonio attacked the offseason with a clear plan to return their key contributors. Manu Ginobili and Tiago Splitter both inked multi-year contracts to stay in the Alamo City, while the Spurs looked outside of the organization to add another shooter (Marco Belinelli) and frontcourt depth (Jeff Pendergraph).
Assuming Neal is on his way out (a relatively safe assumption according to ESPN's Marc Stein), San Antonio has one roster spot to fill before the start of the 2013-14 season.
The Spurs could certainly look past their own summer league roster to plug that hole but may choose not to after a productive week in Vegas.
If San Antonio wants another guard, 2012 second-round pick Marcus Denmon (who, wait for it, spent last season overseas) could be an option. Despite an underwhelming 3-of-11 shooting performance in the Spurs' 90-80 win over the Milwaukee Bucks on Friday, he still battled his way to 10 points, eight boards and five dimes.
Hollis Thompson (21 points, four boards, two blocks and two steals) would be an intriguing reserve Swiss Army Knife behind Kawhi Leonard. He'd be another piece to San Antonio's floor-spacing puzzle—that is if 2013 second-round choice Deshaun Thomas (12.4 points per game, 37.5 three-point percentage in Vegas) doesn't grab that spot.
Then there's Ryan Richards, a mobile, 6'11" big man that the Spurs snagged with the 49th pick in 2010. He's been a draft-and-stash prospect up to this point, but Friday's 18-point outburst may have brought him one step closer to the states. Athletic with a soft shooting touch, he was a matchup nightmare throughout his 15-plus minutes on the floor.
I can't tell you which (if any) of these players San Antonio will choose to keep around, but this certainly feels like the rich just got a bit richer.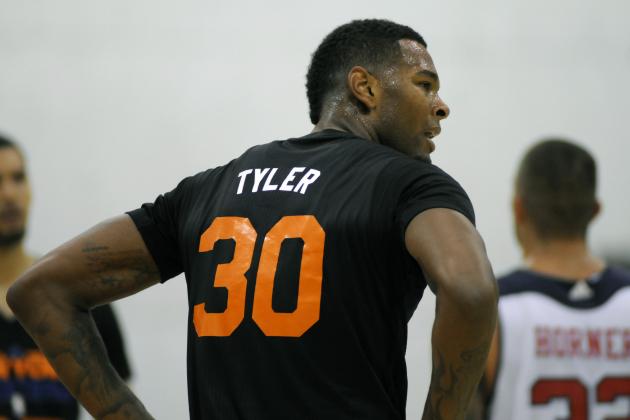 Stephen R. Sylvanie-USA TODAY Sp

Jeremy Tyler thought he had it all figured out.
Rather than subject himself to two years of pro bono basketball to meet the league's age restriction on draft prospects, he headed overseas to cash in on what would have been his senior year in high school and freshman campaign in college.
Once heralded as the top player in his class, his plan to beat the system backfired almost immediately. He lasted all of 10 games in the Israeli league, then later served in a supporting role in Japan.
By the time he was finally eligible to be drafted, the 6'10" package of size and skills had fallen so far off the NBA radar that he slipped all the way to the No. 39 pick in 2011. After two mostly silent seasons split between the Golden State Warriors and Atlanta Hawks, the one-time, can't-miss prospect has now been herded into the league's unemployment line.
Even while watching his 20-point effort in the New York Knicks' 91-80 win over the Los Angeles Clippers, I couldn't help but think about what could have been for Tyler, which no longer feels like a possibility for the 22-year-old.
You can still catch glimpses of that high school phenom. People his size aren't supposed to punish rims the way he does. Athletic specimens masquerading as NBA bigs don't have the fancy footwork and shooting stroke that he possesses.
Yet it feels like he blew such a tremendous chance at a prolonged, productive NBA career—all for the sake of some quick cash. He takes possessions off (particularly on the defensive end) and looks like a player that missed a pivotal stage in his development.
I'd love to be proven wrong here, but I'm afraid that day will never come.
Joe Camporeale-USA TODAY Sports

Sorry Atlanta Hawks season-ticket holders, you won't be getting Dwight Howard and Chris Paul after all.
But here's the good news—you also won't be subjected to watching Danny Ferry's majestic maneuvers go to waste on some overpaid, underperforming second-rate talent.
Jeff Teague, Al Horford and Paul Millsap feels like a playoff-worthy trio in the Eastern Conference, and one that cost nothing more than market rate at that. Throw in a sharp-shooting Kyle Korver, an aging-but-still-producing Elton Brand, a recovering Louis Williams and a hustling DeMarre Carroll, and the short-term life after Josh Smith should be no worse than manageable.
The long-term life, though, may be something much greater.
Although Atlanta came out on the losing end on Friday, Hawks fans were greeted to another strong showing from the soaring youngsters.
Dennis Schroeder's ceiling kept rising with 15 points and six assists added to his already impressive Las Vegas stat sheet. Lucas Nogueira needed less than 12 minutes (hamstring tightness abbreviated his run, per SBNation's Kris Willis) to add to his allure with five blocks, four rebounds and four points.
Atlanta's more seasoned prospects ended the night on a high note as well. John Jenkins poured in 19 points—the third time in five games he'd scored at least that many. Mike Scott had team-highs of 25 points and 10 rebounds.
Hawks fans might feel a bit misled by the team's overzealous ticket peddler, but it won't be long before season tickets are the hottest thing going in Hotlanta.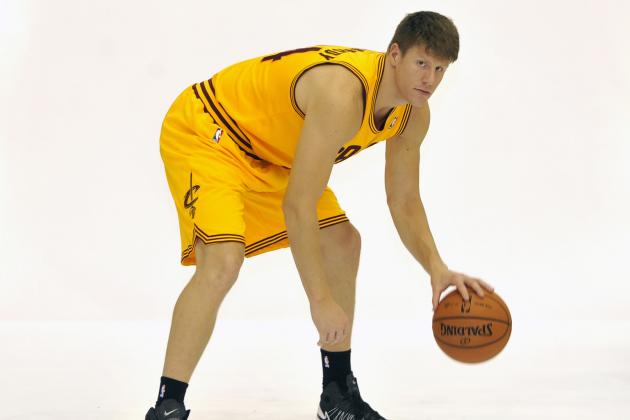 David Richard-USA TODAY Sports

Luke Harangody and Jack Cooley shared the same locker room in 2009-10.
Harangody was in the midst of wrapping up his wildly productive four-year career at Notre Dame, while the then-freshman Cooley was just getting his feet wet in South Bend.
The pair were reunited in Friday's consolation clash between Harangody's Denver Nuggets and Cooley's Memphis Grizzlies.
Each shined in his own way.
Harangody showed off the floor-spacing ability that has already led to regular-season stints with the Boston Celtics and Cleveland Cavaliers. He hit 3-of-4 from long range en route to his team-best 17 points.
Cooley gave Memphis another bruising run. He scratched and clawed his way to 13 points and seven boards, helping the Griz to a 91-84 win.
There's no telling whether this was the last time these former teammates will have the chance to duke it out on the hardwood.
Even though Harangody has the edge in NBA experience, Cooley has been causing the bigger stir this summer. Friday was just the third time in six games where he'd failed to reach a double-double, and he never corralled fewer than seven boards.
The 6'8" Harangody might have the range that teams are searching for at the power-forward spot nowadays, but Cooley might be the more intriguing prospect for a team searching for tough, energetic and productive play.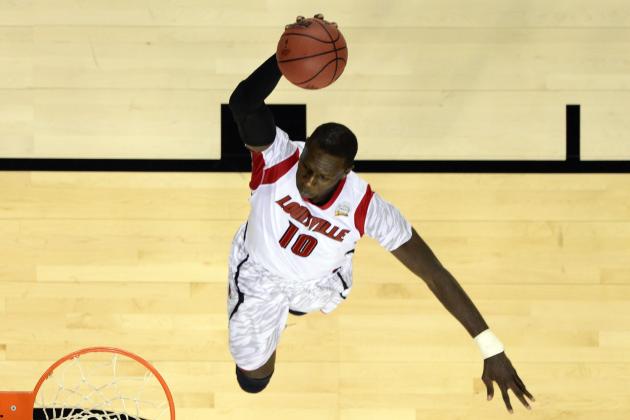 Bob Donnan-USA TODAY Sports

It wasn't that long ago when Minnesota Timberwolves rookie Gorgui Dieng was busy anchoring the interior of the national champion Louisville Cardinals.
The days of manning such a prominent post may not be over, but they've clearly been delayed. Stuck behind a frontcourt that features All-Star Kevin Love and (if team owner Glen Taylor is right) budding behemoth Nikola Pekovic, the 23-year-old Senegalese center figures to help his new club in limited servings next season.
Based on what we've seen through six games in the desert, he knows how to maximize his production in abbreviated runs.
In Minnesota's 72-66 win over the Portland Trail Blazers on Friday, Dieng was afforded 22-plus minutes of game time. That proved long enough for him to tally 10 points, three blocks and a pair of rebounds before calling it quits.
Time management has been one of his biggest strengths in Las Vegas. He entered the game averaging 3.8 points, 3.4 boards, 1.2 steals and one assist in just 13.8 minutes a night.
He's a smart player who uses all of his 6'11" to harass opposing shooters and shows the ability to produce near the basket or from mid-range when his offensive number is called.
If Minnesota's finally going to make the postseason push that Kevin Love has been not-so-patiently waiting for, having bench players like Dieng that can produce on a moment's notice is an absolute must.