British Open 2013: Course Conditions Lead to High Round 2 Scores at Muirfield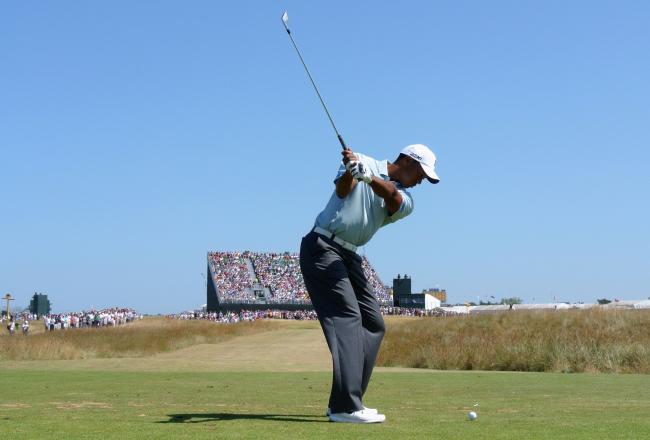 Matthew Lewis/Getty Images
Now this was more along the lines of what we were expecting.
A day after 20 golfers went under par and the Muirfield Golf Links played mostly demure—aside from a few oversensitive complaints about tee placement—the Scottish course showed its teeth 24 hours later.
Miguel Jimenez leads after the first 36 holes, carding an even-par 71 to stay at three under, as competitors endured a Red Wedding of an afternoon. He leads a quartet of survivors—Tiger Woods, Lee Westwood, Henrik Stenson and Dustin Johnson—who each kept calm and carded reasonable scores.
Elsewhere, Rory McIlroy missed the cut, first-round leader Zach Johnson carded over-par scores on seven holes and tournament darling Mark O'Meara's dream of winning at age 56 were all but shattered.
Individual stories aside, each player is merely a part of the larger narrative. On a day where Jimenez, a respected golfer beloved by blogosphere and cigar aficionados everywhere, took his first 36-hole lead at a major championship at age 49, all anyone can talk about is the way Muirfield's conditions demoralized an entire field of golfers.
Miguel Angel Jimenez is the @The_Open leader after 2 rounds (-3). It's his 1st career 36-hole lead in a major championship

— ESPN Stats & Info (@ESPNStatsInfo) July 19, 2013
From an outsider's perspective, the course seemed to have near-perfect conditions. The sun was shining throughout the day, beaming down on players to give them a pure view of the horizon ahead. There was no fog, no rain and barely a cloud in the sky the entire round. One could easily see pictures for a Scottish greeting card—kids playing with beach balls, frolicking in the sand and basking in the good weather—being taken on the beach, a place not too far where grown men were tearing their hair out in frustration.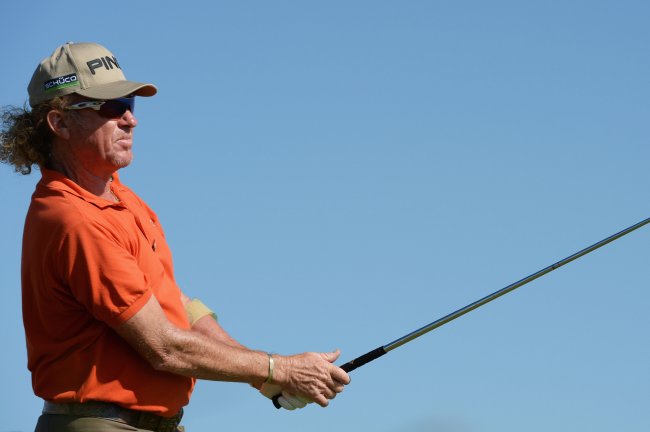 Stuart Franklin/Getty Images
Compared to the conditions the last time golfers descended upon Muirfield—where a hellish third-round rain storm sent wind chills into the 30s, fans and golfers bunkering themselves behind barricades between shots and the world's best golfer into the 80s on his scorecard—this seemed like a cakewalk.
Even the wind seemed relatively calm. There were occasional gusts as there wont to be on courses overlooking the beautiful Scottish sea, but nothing overbearing. On a scale of Anchorage to Mess Jon Hamm's Hair Up, we were somewhere firmly in the middle.
So, for those casual fans just learning the game, it had to be jarring to see so many falter on a day that looked picturesque for low scores. There were only nine golfers whose numbers wound up in the red, less than half of the first round and a total more befitting of a U.S. Open than an Open Championship. While U.S. Open courses are designed to test your will, Open Championships are supposed to be a test of how players adapt to ever-changing conditions, play the game it was originally designed and fight for supremacy often hours off their sleep schedule.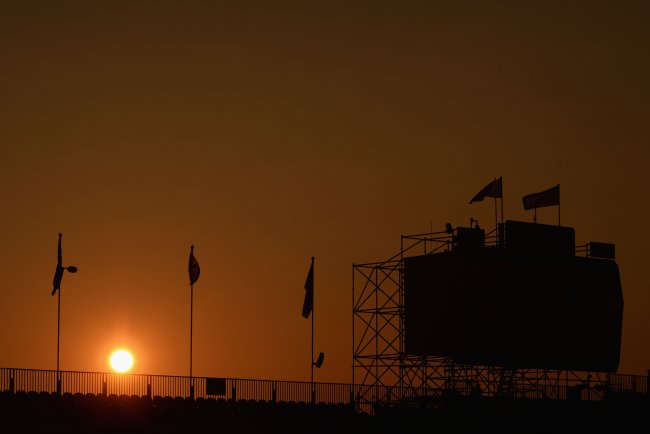 Stuart Franklin/Getty Images
Of course, nothing is that simple. Golf is a game that confounds all of us weekend hackers to the point you damn near want to throw a Super Bowl parade the first time you hit a birdie. It's a game of subtleties. One small change in course conditions, or even the lack of change in certain areas, can make life difficult enough for these men that part of them has to feel like us, throwing that internal Super Bowl parade every time they stay afloat.
Such was the case Friday. To the golfers on the course, the strategy was survive and advance—not too far off what it was 11 years ago.
The small change in Round 2, in this case, was the wind. While it wasn't gusting into the 50mph range or even blowing at gale forces at any point in the day, the change in direction from Thursday made the course have a whole different feel.
"I'm in a good spot," Woods said after his round (h/t ESPN's Bob Harig). "These guys have to go out this afternoon and obviously play a golf course that's quick, and it's drying out and with a different wind. So it will be tough out there."
And the great thing about that statement was Woods had it easy. As one of the morning golfers, he played when the course still had some leftover moisture from the night and faced lesser obstacles than his afternoon counterparts. Woods still felt lucky to card an even-par 71, which put him one behind Jimenez and in solid position to win his first major championship in a half-decade this weekend.
Once the afternoon got going, things got hairy. Phil Mickelson, whose three-over 74 has him one-over for the tournament and in a tie for 11th place, even went as far as to blame a "crosswind" for his epically bad putting performance on the par-three 15th, per Yahoo! Sports' Shane Bacon:
Phil's reasoning for those missed putts on the 16th hole? A crosswind. Never change, my man. Never change.

— Shane Bacon (@shanebacon) July 19, 2013
And, of course, that's all acknowledging that wind was a secondary concern. As the afternoon went on without the slightest hint of any moisture in the air, the fairways browned, hardened and made for some of the most difficult conditions in recent Open Championship history.
Like they were in Round 1, conditions were fast and hard—making for a near-impossible judgement process for the players on the course. Paul Pabst of the Dan Patrick Show described the experience of watching these golfers flounder perhaps better than anyone:
This is like watching Usain Bolt run with wooden clogs on. #OpenChampionship

— Paul Pabst (@PaulPabst) July 19, 2013
Woods—as we again acknowledge he played in the easier morning—spoke of a particular experience where the course essentially played like asphalt, per Mike O'Malley of Golf Digest:
Tiger, on the firm and fast conditions: "Today I hit a sand wedge about 180."

— Mike O'Malley (@GD_MikeO) July 19, 2013
There were no prisoners taken, and few escaped without feeling like they wanted to throw an iron over the seaside cliff.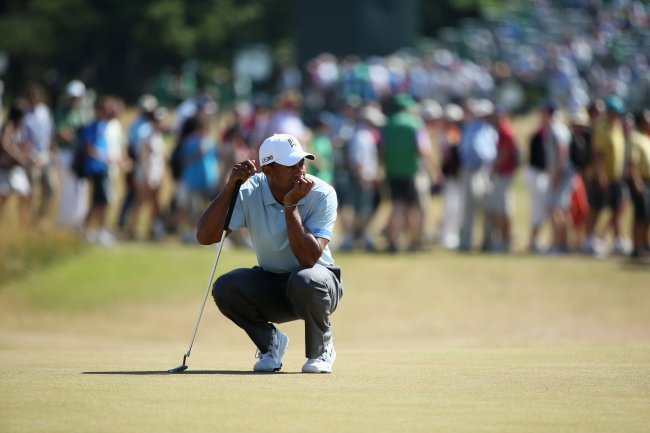 Andy Lyons/Getty Images
It was an interesting dichotomy, the expectations for what fans perceive as poor conditions and that from the players' side. The course layout did players no favors, with holes No. 14 and No. 15 both having pin placements that could cause Old Tom Morris himself to retire from the game. Muirfield took everything players complained about Day 1, ratcheted up the difficulty a few notches, threw a blindfold on everyone, kicked them in the shins and said, "Have at it."
Who will win 2013 Open Championship
Things won't be getting much better going forward, either. Officials may spray down the course and try to get some moisture, but things are expected to stay dry. Outside of some increased humidity and a couple extra clouds, the days are expected to be warm and the days sunny throughout, per Weather.com.
That will again lead to faster conditions in the afternoon, just when leaders are coming on the course. The winner of this week's Open Championship will likely come away feeling like he played eight rounds in two days, beaten like an old tetherball on a middle school playground.
Such is the case at the Open Championship.
Follow Tyler Conway on Twitter:
This article is
What is the duplicate article?
Why is this article offensive?
Where is this article plagiarized from?
Why is this article poorly edited?